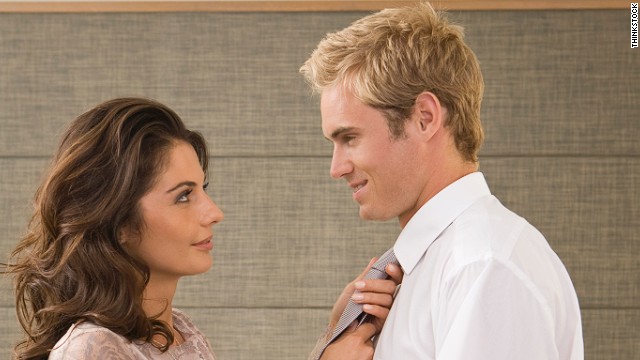 Big data matchmaking sites promise to transform your career prospects.
Hired.com CEO Matt Mickiewicz: "resumes are backward looking".
User interface gives candidates new options when plotting their career options.
Google SVP of People Operations Laszlo Bock (right) says "the marketplace for jobs is broken."
Gild also offer a big data treatment to connect employers and candidates.
TalentBin makes extensive use of social media data to inform its matchmaking service.
Social data gathering can run up against legal and ethical issues around consent.
Hookup your way to the top
Sparking the rush
Pick a path that's new
Thinking differently
Competition heating up
Nothing goes to waste
All above board?
STORY HIGHLIGHTS
Traditional recruitment methods are dying, and data matchmaking is over.
Matchmaker startup grows 500% in a year
Candidates now assessed on cultural and psychological terms
Some of the data gathered represents an illegal invasion of privacy
Editor's note: Smart Business explores the ways companies are thinking smart to thrive in our digitized world.
(CNN) -- The jobs market has failed. Businesses are pouring resources down the drain, while talented prospects are neglected and industries stagnate, as a result of antiquated recruitment practices.
That is the growing consensus among industry experts, with Google's people operations guru Laszlo Bock lamenting the inadequacies of CVs and job boards in transmitting the most important information. Two thirds of CEOs believe their recruitment needs improvement, and a skills gap has kept millions of jobs vacant even during financial downturn and record numbers of degrees.
The market is crying out for a new model, believes Matt Mickiewicz, CEO of Hired.com, which is providing precisely that.
"The ways of job hunting are scary to most people," says the Canadian entrepreneur. "People are submitting a resume to a black hole or working with an agency recruiter that views you as dollar sign and want to shove you into any job and collect the commission."
Hired have crafted a niche as a top-rank talent pipeline, curating a pool of candidates for the most desired positions. The company receive thousands of applications each month and filter them through sophisticated algorithms to leave only the top 6-7%, which they present to leading businesses including Facebook and Twitter.
The concept has taken off "like a rocket ship", says Mickiewicz. The company's reported revenues have grown 500% in the last year, and it raised $15 million in its last round of funding. The applicant pool grew by 57% in the last quarter alone, and over 1,400 employers are now using the service.
Hired orients itself toward the candidate's needs, assigning each a career councillor that provides advices and advocacy, often negotiating new contracts. Mickiewicz believes they offer a platform to communicate more about themselves.
"Our profiles allow people to describe their dream roles and talk about their ambitions, whereas resumes are backward looking."
Businesses also gain insights into their candidates, receiving access to work samples that would not be available by traditional recruitment methods. But their main benefit is consistent top-level talent, leading to better-suited placements that last for longer.
Hired are aiming to become a global "career marketplace for the world's knowledge workers," says Mickiewicz, adding that 10 new offices will be opened in 2015. But they face competition to fill the new space; Google are developing a data driven model, while TalentBin and Gild also use matchmaking processes that have generated significant followings.
"The major organizations are very excited about deep data mining," says Paul Finch, Managing Director of Konetic, which develops technology for recruiters. "It makes a big difference to them to know where they're candidates come from and their career data to know if and where they fit into a company."
At the highest levels, data filtering has become indispensable.
Companies want to know if candidates will fit in and understand their values.
Katie Jacobs, deputy editor, HR magazine
"One of our biggest clients hires 4,500 graduates each year from 100,000 applicants," says Finch. "It's an enormous adminstration operation that needs major tech support."
Increasingly employers are seeking to understand personalities as well as skills.
"Data provides a clearer idea of the cultural and psychometric side of things", says Katie Jacobs, deputy editor of HR magazine. "Companies want to know if candidates will fit in and understand their values."
Many will deploy their algorithms on social media profiles as well as material provided by the candidate, which can have harsh consequences. Half of employers have disqualified a prospective employee based on their social activity.
There have also been legal issues, with cases of employers distributing candidate data without the proper permission.
But such comprehensive analysis can have benefits too. "One problem in recruitment is that if thousands of people apply, there is often no feedback," says Jacobs. "But some data assessments can generate an automatic report on your strengths and weaknesses."
There is a consensus that the traditional recruitment process is on the way out, and data will play a major role in replacing it. This could be the time for hookup culture to start paying off.
READ: Making Berlin the next start-up hub
WATCH: Perfect bra decodes what women want
READ: Groceries sent right to the trunk of your car