Story highlights
CNN commentators weigh in on the results of the midterm elections
Tim Stanley: Vote debunks GOP "war on women"; voters chose gridlock, Paul Begala says
Maria Cardona: GOP hasn't convinced Latinos; Julian Zelizer: Dems setback for 2016
Newt Gingrich: Vote was anti-Obama; Hilary Rosen: Ballot initiatives an Obama win
CNN asked commentators for views on the results of the midterm elections in which the GOP took back the Senate and retained control of the House. The opinions expressed in this commentary are solely those of the authors.
Timothy Stanley: Middle America embraces the GOP
Wendy Davis has lost the war on women. For conservatives, that particular victory – the bitter race for governor in Texas that Republican Greg Abbott won – is sweet. Sweet because Davis was the face of Democratic attempts to make U.S. politics largely about social issues like birth control and abortion. Sweet also because Texas is supposed to be "evolving" toward the Democratic Party. That process, driven in part by immigration, won't stop.
But the Republicans can claim that, for now, Texas is still a fundamentally conservative state. They won the Senate contest handily, too.
Nationwide, the Republicans have benefited from a laser-like focus on economic issues and associated anger at President Barack Obama. The GOP may not be very popular right now, but its candidates look far less eccentric than they did two years ago, and they've demonstrated an ability to win right across the country: Florida, Illinois, Colorado and beyond.
The Senate result in Arkansas, for example, represents the first time two Republicans have represented that state since Reconstruction; West Virginia's results suggest that this once solidly Democrat state has embraced the GOP. All of this means that the Democrats are losing big in Middle America, that the Blue Dog project is over.
That said, Scott Brown's defeat in New Hampshire suggests that there are limits to what even a handsome moderate can do – although his loss may be attributed in part to his carpetbagger image. Don't be surprised if Brown shows up running for governor of Alabama at some point in the future.
All in all, this has been a fine night for the Republicans that will make them feel much, much more confident about 2016. For the country, though, it's same old, same old. At least two more years of divided government lie ahead.
Timothy Stanley is a historian and columnist for Britain's Daily Telegraph. He is the author of "Citizen Hollywood: How the Collaboration Between L.A. and D.C. Revolutionized American Politics."
————-
Paul Begala: Voters re-elect King Gridlock
One lesson from the 2014 midterms: Voters love gridlock.
Sen. Mitch McConnell of Kentucky has won a solid re-election victory. McConnell deserves congratulations for his win over a talented, young Democratic woman, Secretary of State Alison Lundergan Grimes.
But this is not only a victory for McConnell. It is a victory for gridlock and extreme partisanship. McConnell, perhaps more than any other Republican, was the tip of the spear in the strategy of massive resistance to the President. "The single most important thing we want to achieve," he told the National Journal in 2010, "is for President Obama to be a one-term President."
The voters disagreed, but the fact that Obama got a second term only gave McConnell a second wind. Just a few weeks after 20 elementary school children were gunned down in Newtown, Connecticut, McConnell vowed to fight "tooth and nail" to block any effort by the President to impose restrictions, including stiffening background checks on gun purchases.
The gun safety law, modest though it was, garnered overwhelming public support; 92% of gun owners supported universal background checks. But thanks to McConnell, the National Rifle Association and its allies were able to defeat the measure. It was pure McConnell: audacious, partisan, ugly – but successful. It was a strategy McConnell repeated again and again as Obama initiatives crashed into McConnell's wall of obstructionism.
In their wisdom, the voters of the commonwealth of Kentucky have chosen to reward that partisanship and obstructionism. I accept that and honor that. But please don't tell me voters don't like partisanship and obstruction in Washington; they just re-elected the king of gridlock.
Paul Begala, a Democratic strategist and CNN political commentator, was a political consultant for Bill Clinton's presidential campaign in 1992 and was counselor to Clinton in the White House. He is a consultant to the pro-Obama super PAC Priorities USA Action.
————-
Marc Lamont Hill: Vote a big loss for the worker
Tuesday's dominant electoral performance by the GOP was hardly surprising. For weeks, most experts predicted that Republicans would gain considerable ground in the House and overtake control of the Senate. Legitimately up for grabs, however, were a string of gubernatorial races that had huge implications for the organized labor movement.
The outcome of most of these races, much like the rest of the night, did not bode well for the left.
In Wisconsin, Gov. Scott Walker defeated Mary Burke despite being the poster boy for the destruction of collective bargaining. In Michigan, Rick Snyder also won his race decisively, enabling him to use his next term to double down on the anti-union right-to-work laws that he's been advocating for four years.
In Illinois, venture capitalist Bruce Rauner defeated Pat Quinn with a campaign explicitly targeted against unions and traditional public schools. Even Democratic gubernatorial winners like Gina Raimondo have questionable relationships to labor, with the Rhode Island governor-elect having a history of supporting pension cuts for the state's workers.
Election night 2014 was a huge loss not only for Democrats but also for organized labor everywhere. Tuesday's elections were a stern reminder that the labor movement must prepare itself for an even more ugly, bitter and politically powered force of opposition.
Marc Lamont Hill is a CNN political commentator and distinguished professor of African-American studies at Morehouse College.
————-
Maria Cardona: GOP win won't move the dial with Latinos
Congratulations, Republicans. Now prove you can govern.
This will be particularly important, because – while Republicans are thrilled with Tuesday night's outcome – they should realize that because of their track record it in no way portends an easier path to the White House in 2016 than they had in the past two election cycles. Why? Latinos.
In fact, the way congressional Republicans have "governed" in the past two years will make it almost impossible for the GOP to appeal to the new face of America, which includes hundreds of thousands of Latino voters newly registered since 2012 in key battleground states. These states were not necessarily big players in this year's election, but they will be decisive for a 2016 White House run.
It has and will continue to register with Latinos, for example, that the GOP has let the anti-immigrant wing of the party, led by Rep. Steve King of Iowa, take the lead on key issues like immigration, and has tolerated the anti-immigrant messages being sent by Republican Senate and gubernatorial candidates this cycle.
Republicans must resist the temptation to kowtow to the ideologues in the Senate, such as Sen. Ted Cruz, and work once again with Democrats and moderate Republicans to pass real immigration reform and then to press their counterparts in the House to do the same.
Most Americans believe that immigration reform is an issue that needs to be resolved, and that it should include a way to legalize the undocumented population. If Republicans don't wake up and smell this café, they will not find a pathway to victory in 2016. Even Tuesday night, with as difficult a political environment as Democrats faced, a Latino Decisions Election Eve Poll showed Latino voters supporting Democrats by more than 2-to-1 over Republicans. If this margin holds, the GOP will not see the inside of La Casa Blanca for a very long time.
Maria Cardona is a Democratic strategist, a principal at the Dewey Square Group, a former senior adviser to Hillary Clinton and former communications director for the Democratic National Committee.
———–
Van Jones: What's next? Try criminal justice reform
Democrats just suffered a devastating defeat that exposed their weakness in motivating their base. Republicans must now show that they can end gridlock and govern responsibly. What issue can meet both needs – and bring the two sides together?
For answers, politicians in Congress should look to a successful West Coast ballot measure. California's Proposition 47 reduces penalties for nonviolent drug crimes and invests the savings mainly into education.
Newt Gingrich and I don't agree on much. But we both backed Prop 47. We are now working together to find other bipartisan "breakout solutions" that could reduce the number of Americans behind bars safely and significantly. Newt has long called for a serious rethinking of our bureaucratic prison system.
Other GOP leaders are catching on. Sen. Rand Paul favors criminal justice reform on libertarian grounds; Texas Gov. Rick Perry stresses that it makes fiscal sense. 

Democrats should embrace the cause, too. Mass incarceration disproportionately affects the very communities that did not feel compelled to vote Tuesday.
Criminal justice reform is an issue that would show Republicans could govern for all. It would also restore faith and give hope to many in the rising American electorate who sat home in 2014.
That's why I proudly support #cut50, a bipartisan initiative to halve the incarceration rate. Criminal justice reform would be a win-win – and it should be at the top of the agenda in the next Congress.
Van Jones is president and founder of Rebuild the Dream, an online platform focusing on policy, economics and media. He was President Barack Obama's green jobs adviser in 2009. He is also founder of Green for All, a national organization working to build a green economy. Follow him on Twitter @VanJones68.
———–
Julian Zelizer: House, Senate a further reach for Dems in 2016
In the run-up to the midterms, everyone was focused on control of the Senate. No surprise: After all, the competition for the upper chamber has been up for grabs so there has been more political action to follow. And who wanted to talk about the House of Representatives when there wasn't any question that Republicans would remain in control? Few people thought that Nancy Pelosi was getting ready to take back her former office.
Yet the fact that the Republican Party has indeed retained control of the House, and that it has expanded its majority – pushing it further out of the reach of Democrats for 2016 – is big news. When CNN projected at about 9:20 p.m. ET that the Republicans would keep control of the House, we learned a lot about what politics would be like in the coming two years.
The House of Representatives has been the base of conservative power during Obama's presidency. Even when Senate Republicans inched toward compromise on issues like immigration reform, House Republicans have stifled any efforts to reach across the aisle.
House Republicans will come out of Tuesday night's election stronger than ever and will have a Republican Senate to work with to boot. Tea party Republicans remain a powerful force in the Republican caucus, and Speaker John Boehner will still have trouble trying to outflank them if he wants to do so.
The reality is that the tenor of congressional politics was always unlikely to change much, even if Democrats had pulled off an upset in the Senate – the base of conservatism was never really at risk.
Julian Zelizer is a professor of history and public affairs at Princeton University and a New America fellow. He is the author of "Jimmy Carter" and the forthcoming book, "The Fierce Urgency of Now: Lyndon Johnson, Congress and the Battle for the Great Society."
————-
Newt Gingrich: Vote wasn't anti-incumbent; it was anti-Obama
The biggest lesson of 2014 is that candidates matter, campaigns matter and your vote matters. Look at all of the close races around the country. Look at all of the places that could have gone the other way or places where the media and the consultants thought the outcome was already determined, and recognize that these things make a big difference. Arguments and the way you phrase them make a big difference. Getting your supporters out to vote makes a big difference. It's an encouraging reminder about the health of our democracy.
The most important political point is that folks have to recognize that if everybody who's losing is a Democrat, maybe it's a sweep against President Obama and not a sweep against "incumbents."
Pat Roberts, whose challenges were supposedly evidence of broad anti-incumbent sentiment, won in Kansas. An awful lot of people in Washington have been hiding behind the anti-incumbent language because they don't want to confront the degree to which this is a tide against the Democrats and the President.
Newt Gingrich is author of "Breakout: Pioneers of the Future, Prison Guards of the Past, and the Epic Battle That Will Decide America's Fate."
————-
Hilary Rosen: How Obama's policies won
Well, it seems that, to the horror of pundits everywhere, President Obama's policies were on the ballot – and they won. Specifically: Support for raising the minimum wage was a winner in Arkansas, and the same initiative is headed to victory in Alaska, yet the Democratic senators in those states are losing their Senate seats.
Did candidates run so far from the President that they couldn't claim ownership of his very popular economic policies to help the middle class? Democrats haven't fared very well in this midterm election, but there is no doubt that as a party we must double down on our support for workers and the middle class. It still wins elections.
Hilary Rosen, a CNN contributor, is a Democratic political strategist and former chief executive of the Recording Industry Association of America.
————-
S.E. Cupp: New reign for GOP governors in Massachusetts?
In 1986, I was a plucky first-grader at West Elementary in Andover, Massachusetts. It was a significant year for a few reasons. It was the last time the Boston Celtics would win a championship until 2008. Improbably, the New York Mets beat the Red Sox to win the World Series, with help from an unlucky first baseman named Bill Buckner. It would be a long seven years until Drew Bledsoe arrived at the Patriots to return honor to the state. And finally, it was the last time Massachusetts would elect a Democratic governor for quite a while. After Michael Dukasis' term ended in 1991, it was 16 years of Republican governors on Beacon Hill.
Through Bill Weld, Paul Cellucci, Jane Swift and Mitt Romney, Republicans enforced at least a small check on Massachusetts' imbalance of liberal power. And then came the Democrats' 2006 electoral slaughter of Republicans all over the country. It seemed the reign of Republican governors was over for a while when Gov. Deval Patrick broke the cycle in 2006 and held that seat for two terms.
But Tuesday night Charlie Baker beat Martha Coakley to put a Republican back in the statehouse in a decidedly blue state.
To put into perspective how significant an upset this is, Massachusetts voted for Obama by a margin of 23% in 2012 and 25.8% in 2008. Baker lost his first election to Patrick in 2010 by 6 percentage points and had to outspend Patrick to get even that close.
Either Massachusetts voters just can't seem to stomach Coakley, who famously lost Ted Kennedy's Senate seat to Scott Brown in 2010, or they realize Democrats need a check on their powers once more. As The Boston Globe put it in its endorsement of Baker (the first time it endorsed a Republican in 20 years):
"One needn't agree with every last one of Baker's views to conclude that, at this time, the Republican nominee would provide the best counterpoint to the instincts of an overwhelmingly Democratic Legislature."
Will this begin another long reign of Republicans on Beacon Hill? Perhaps. After an 86-year drought, the Red Sox won three championships in the years since Dukakis was governor. Stranger things have happened.
S.E. Cupp is the author of "Losing Our Religion: The Liberal Media's Attack on Christianity," co-author of "Why You're Wrong About the Right," a columnist at the New York Daily News and a political commentator for Glenn Beck's The Blaze.
————-
Ruben Navarrette: Democrats didn't do enough on immigration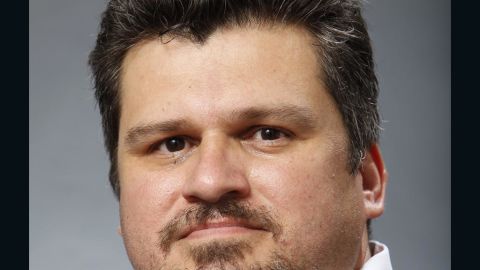 Since they're undocumented immigrants, "dreamers" aren't eligible to vote. But given the vote count Tuesday night, they're entitled to gloat.
As returns came in, Erika Andiola, the Phoenix-based co-founder of the Dream Action Coalition, posted this message on her Facebook page:
"So the Democrats lost the US Senate. Regardless of how much hate we got from Obama apologists this election, I can say that we warned the President and all those organizations that asked him to delay (executive action). If they had taken the courage to stop deporting our community and announced an expansion of DACA, we would be at a different place."
The "dreamers" have reason to feel a tad emboldened.
Two of their worst Democratic nemeses – Sens. Kay Hagan of North Carolina and Mark Pryor of Arkansas – were defeated by Republican challengers. Hagan lost to state Rep. Thom Tillis, and Pryor lost to U.S. Rep. Tom Cotton. In 2010, Hagan and Pryor were among five Senate Democrats who helped kill the Dream Act – which would have given college-bound undocumented students legal status – by voting against cloture. Since then, they have both opposed what they call "amnesty" for illegal immigrants and urged the President not to take executive action to fix the immigration system.
While it's not likely that the conservative voters who bounced these two senators out of office did so because Hagan and Pryor were too tough on immigration, it didn't help Democratic chances that – in North Carolina, for instance – Hagan was, in the final stretch, picketed and heckled by "dreamers." The message to onlookers was that the Blue Dogs didn't even have the support of voters in their base.
Tuesday's election also represented the epic failure for something that "dreamers" never supported in the first place – Obama's cynical strategy of putting off executive action on immigration reform to avoid making Senate Democrats vulnerable to defeat. That was always a silly idea, and the "dreamers" knew that. They warned the Democratic establishment that the way to preserve their Senate majority was not to impersonate Republicans but to act like Democrats.
At one end of Pennsylvania Avenue, that means the President keeping his promises to work toward immigration reform. At the other, it means Congress getting serious about passing a reform bill instead of always putting politics before people. Both are ideas constantly pushed by "dreamers."
For years, on issues such as immigration, Hagan and Pryor figured that the way to survive in the conservative South was to impersonate Republicans. On election night, they learned this was not such a good idea. As voters demonstrated, why accept a carbon copy when you can have the original?
Ruben Navarrette is a CNN contributor, Daily Beast columnist, and a nationally syndicated columnist with the Washington Post Writers Group. Follow him on Twitter: @rubennavarrette.
Read CNNOpinion's new Flipboard magazine.
Follow us on Twitter @CNNOpinion.