STORY HIGHLIGHTS
The alleged sexual assault took place at the Playboy Mansion in 1975
Cosby's camp has consistently, vehemently denied the claims against him
The Daily Beast published a story detailing another allegation
(CNN) -- Yet another woman has come forward accusing comedian Bill Cosby of sexual assault.
Judy Huth filed a lawsuit in Los Angeles Superior Court, claiming sexual battery and infliction of emotional distress during an incident at the Playboy Mansion, according to the documents first obtained by Radar Online.
The alleged sexual assault took place in 1974 when Huth was 15 years old.
According to court documents, Huth and a 16-year-old friend met Cosby when he was filming a movie at Lacy Park in Los Angeles.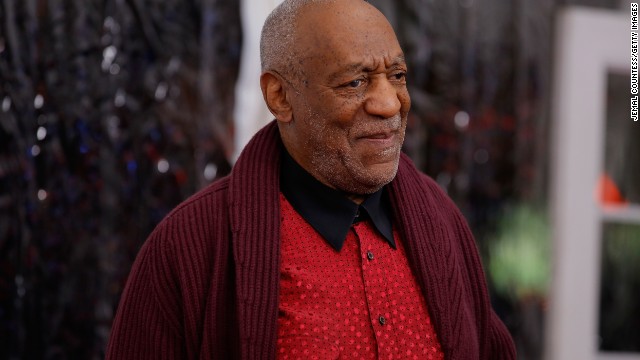 For more than 50 years, Bill Cosby has been one of America's leading entertainers: a noted comedian, an Emmy-winning actor and an innovative producer. However, his reputation has been tarnished by allegations of rape. Here's a look at how Cosby, shown here in 2013, has changed through the years:
Cosby, shown here in 1969, began his career in the nightclubs of Greenwich Village as a standup comedian. His clean-cut style became a career mainstay.
Cosby first made his name with his comedic storytelling, often based on his childhood experiences. In 2011, SPIN magazine put "To Russell, My Brother, Whom I Slept With" at the top of its "40 Greatest Comedy Albums of All Time" list. Here, Cosby feeds one of his children in the mid-1960s.
Cosby won three Emmys for his portrayal of Alexander Scott, an Oxford-educated spy who travels undercover as a trainer with his tennis-playing partner, Kelly Robinson (Robert Culp) in "I Spy," which aired on NBC from 1965 to 1968. Cosby was the first African-American to star in an American dramatic series.
In 1972, Cosby starred in "The New Bill Cosby Show," a variety program. Among his guests was Ray Charles, whose version of "Night Time Is the Right Time" would play such a standout role on "The Cosby Show" years later.
In 1972, Cosby helped create "Fat Albert and the Cosby Kids," a Saturday morning TV series that ran for more than a decade. It later became a 2004 live-action film starring Kenan Thompson as Fat Albert.
Cosby's biggest TV hit, "The Cosby Show," premiered in 1984. Phylicia Rashad played his wife, Clair Huxtable.
After "The Cosby Show," the star cast about for other projects. Among them was another sitcom, "Cosby," which aired from 1996 to 2000. Cosby played retired airline agent Hilton Lucas. The show also starred T'Keyah Crystal Keymáh.
President Bill Clinton chats with Cosby and TV correspondent Linda Ellerbee at a 1996 conference on children's television. Cosby, who has a doctorate in education, is a strong believer in using television to send educational messages.
In 1997, Cosby suffered the loss of his son, Ennis, who was killed on the side of an Los Angeles freeway. Cosby's series' "Little Bill" used the phrase "Hello, friend" -- Ennis' regular greeting -- in tribute to his son.
Cosby shares a laugh with baseball great Hank Aaron after they both received the Presidential Medal of Freedom during a 2002 ceremony. The medal is America's highest civilian award.
Comedian Jerry Seinfeld and Cosby embrace at the Mark Twain Prize for American Humor at Washington's Kennedy Center in 2009. Cosby declined the prize twice before accepting. His mother read Twain to him as a child -- a huge influence on his storytelling.
Cosby accepts the Marian Anderson Award in 2010 at the Kimmel Center for the Performing Arts in Philadelphia.
Cosby speaks at the 20th anniversary of Rev. Al Sharpton's organization, the National Action Network, in 2011. In recent years, Cosby has been outspoken on the subjects of poverty, family and responsibility in the black community, which have earned him both praise and criticism.
Cosby speaks onstage during the 100th anniversary celebration of the Beverly Hills Hotel & Bungalows supporting the Motion Picture & Television Fund and the American Comedy Fund. The comedian is active in several charitable causes.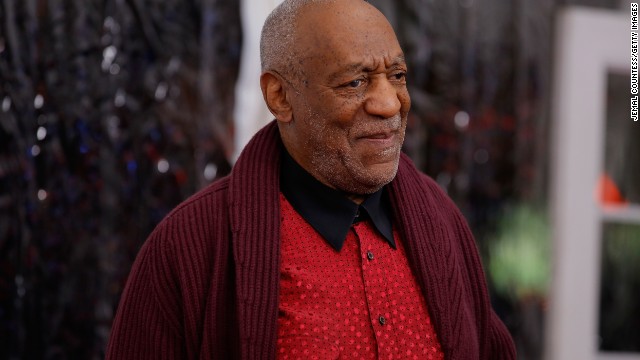 Bill Cosby: Evolution of an icon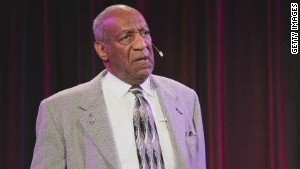 Cosby sued for alleged sexual assault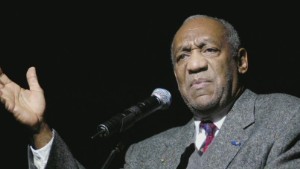 Documents: Cosby tried to conceal claims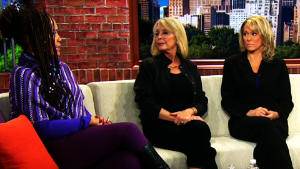 3 Cosby accusers meet for first time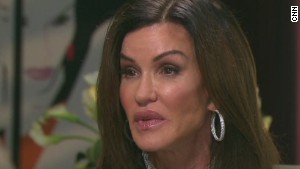 Janice Dickinson: I trusted Cosby
After talking with the girls, the suit alleges, Cosby invited them to his tennis club the following Saturday, "where he served them alcoholic beverages and played games of billiards."
They then went to the Playboy Mansion where, the lawsuit says, Cosby asked Huth to sit on a bed beside him, after she came out of a bathroom.
"He then proceeded to sexually molest her by attempting to put his hand down her pants, and then taking her hand in his hand and performing a sex act on himself without her consent."
CNN reached out to Cosby's lawyer Martin D. Singer but was not immediately able to get a response. His camp has repeatedly and vigorously denied previous allegations.
CNN also tried to contact Huth and her attorneys but has not heard back from them.
Cosby facing litany of allegations
'Horrible, horrendous allegations'
The suit goes on to call Cosby's alleged actions "malicious, oppressive and fraudulent in nature."
"This traumatic incident, at such a tender age, has caused psychological damage and mental anguish for (Huth) that has caused her significant problems throughout her life since the incident."
The case describes the damage as "substantial and continuing."
Huth is asking for damages and legal fees.
Because four decades have passed since the alleged crime, It wasn't immediately clear if the case falls within the statute of limitations in California for child sex abuse.
It's because of that lag in time that defense attorney Joey Jackson says he thinks Cosby's legal team will ask for the lawsuit to be dismissed.
"It's highly problematic, and it's likely the lawsuit will not stand," he said.
With the allegations mounting, CNN political contributor Van Jones said, now is the time for Cosby to speak up.
"At some point, his silence becomes almost kind of an admission," he said. "These are horrible, horrendous allegations."
Cosby has not commented on the allegations, leaving that to his lawyer.
In a recent statement, Singer said it defies common sense that "so many people would have said nothing, done nothing, and made no reports to law enforcement or asserted civil claims if they thought they had been assaulted over a span of so many years."
By CNN's count, at least 18 women have gone public with accusations.
"He owes this country. He owes his fans. He owes the women some kind of statement," said Jones, who is also an attorney. "I think this level of silence for this long is unfair to everybody."
Another allegation
The lawsuit dropped on the same day The Daily Beast published a story in which a man named Tony Hogue alleges he rescued a female friend from Cosby's New York brownstone in 1984.
The article describes Hogue beating on the comedian's front door after receiving a frantic phone call from the woman, who said, "Tony, you've got to come get me."
After Cosby answered the door, the story says, Hogue found his friend on the second floor of the home.
"She looked drugged and in a fog, and she couldn't snap out of it," he said. "She was a mess."
The Daily Beast reports this same woman was a witness in a sex assault lawsuit against Cosby, filed in 2005.
That case was settled before going to trial.
But Cosby does have his supporters.
Comedian Whoopi Goldberg said on November 17 that she was skeptical of the rape claims against him by one of the accusers.
"I have a lot of questions for the lady," Goldberg said on "The View."
Her support may have prompted Tuesday's cryptic tweet from Cosby's Twitter account: "Thank you @WhoopiGoldberg."
.