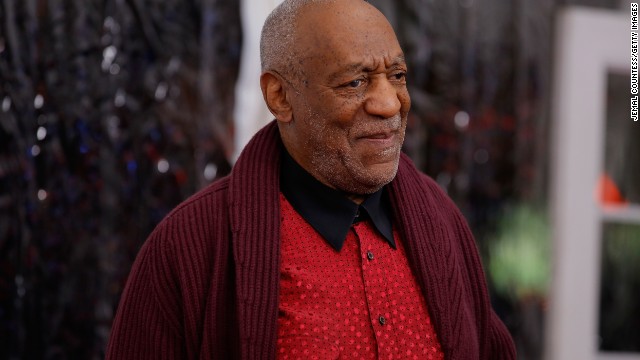 For more than 50 years, Bill Cosby has been one of America's leading entertainers: a noted comedian, an Emmy-winning actor and an innovative producer. However, his reputation has been tarnished by allegations of rape. Here's a look at how Cosby, shown here in 2013, has changed through the years:
Cosby, shown here in 1969, began his career in the nightclubs of Greenwich Village as a standup comedian. His clean-cut style became a career mainstay.
"40 Greatest Comedy Albums of All Time"
list. Here, Cosby feeds one of his children in the mid-1960s.
Cosby first made his name with his comedic storytelling, often based on his childhood experiences. In 2011, SPIN magazine put "To Russell, My Brother, Whom I Slept With" at the top of its
Cosby won three Emmys for his portrayal of Alexander Scott, an Oxford-educated spy who travels undercover as a trainer with his tennis-playing partner, Kelly Robinson (Robert Culp) in "I Spy," which aired on NBC from 1965 to 1968. Cosby was the first African-American to star in an American dramatic series.
In 1972, Cosby starred in "The New Bill Cosby Show," a variety program. Among his guests was Ray Charles, whose version of "Night Time Is the Right Time" would play such a standout role on "The Cosby Show" years later.
In 1972, Cosby helped create "Fat Albert and the Cosby Kids," a Saturday morning TV series that ran for more than a decade. It later became a 2004 live-action film starring Kenan Thompson as Fat Albert.
"The Cosby Show,"
premiered in 1984. Phylicia Rashad played his wife, Clair Huxtable.
Cosby's biggest TV hit,
After "The Cosby Show," the star cast about for other projects. Among them was another sitcom, "Cosby," which aired from 1996 to 2000. Cosby played retired airline agent Hilton Lucas. The show also starred T'Keyah Crystal Keymáh.
President Bill Clinton chats with Cosby and TV correspondent Linda Ellerbee at a 1996 conference on children's television. Cosby, who has a doctorate in education, is a strong believer in using television to send educational messages.
In 1997, Cosby suffered the loss of his son, Ennis, who was killed on the side of an Los Angeles freeway. Cosby's series' "Little Bill" used the phrase "Hello, friend" -- Ennis' regular greeting -- in tribute to his son.
Cosby shares a laugh with baseball great Hank Aaron after they both received the Presidential Medal of Freedom during a 2002 ceremony. The medal is America's highest civilian award.
Comedian Jerry Seinfeld and Cosby embrace at the Mark Twain Prize for American Humor at Washington's Kennedy Center in 2009. Cosby declined the prize twice before accepting. His mother read Twain to him as a child -- a huge influence on his storytelling.
Cosby accepts the Marian Anderson Award in 2010 at the Kimmel Center for the Performing Arts in Philadelphia.
Cosby speaks at the 20th anniversary of Rev. Al Sharpton's organization, the National Action Network, in 2011. In recent years, Cosby has been outspoken on the subjects of poverty, family and responsibility in the black community, which have earned him both praise and criticism.
Cosby speaks onstage during the 100th anniversary celebration of the Beverly Hills Hotel & Bungalows supporting the Motion Picture & Television Fund and the American Comedy Fund. The comedian is active in several charitable causes.
Bill Cosby: Evolution of an icon
Bill Cosby: Evolution of an icon
Bill Cosby: Evolution of an icon
Bill Cosby: Evolution of an icon
Bill Cosby: Evolution of an icon
Bill Cosby: Evolution of an icon
Bill Cosby: Evolution of an icon
Bill Cosby: Evolution of an icon
Bill Cosby: Evolution of an icon
Bill Cosby: Evolution of an icon
Bill Cosby: Evolution of an icon
Bill Cosby: Evolution of an icon
Bill Cosby: Evolution of an icon
Bill Cosby: Evolution of an icon
Bill Cosby: Evolution of an icon
STORY HIGHLIGHTS
Sally Kohn: It's hard to reconcile Bill Cosby the man with Bill Cosby the talent
Kohn: Amid allegations of rape, can we still enjoy the Cosby show?
For example, Richard Wagner was an anti-Semite yet people still enjoy his music
Kohn: Sometimes it's better to separate the man from the art
Editor's note: Sally Kohn is an activist, columnist and television commentator. Follow her on Twitter: @sallykohn. Watch Don Lemon's special, "The Cosby Show: A Legend Under Fire," on CNN on Monday night at 9 p.m. ET. The opinions expressed in this commentary are solely those of the author.
(CNN) -- Composer Richard Wagner was an anti-Semite whose music was used, after his death, as Nazi propaganda. He was also, as some say, "one of the most gifted, historically important composers to ever grace the planet." So fans of his music, including those in Israel, are willing to overlook his hideous views and embrace his art. This is what is generally considered separating the art from the artist. As writer Jay Parini put it, "Hideous people can make great art."
Since TV Land canceled syndication of "The Cosby Show" recently in reaction to multiple allegations that Bill Cosby is a rapist, I've been thinking more about whether we can separate the art from the artist.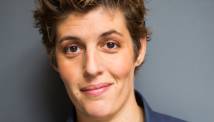 Sally Kohn
For a certain generation, "The Cosby Show" had a huge impact. I was 7 years old when "The Cosby Show" premiered, and over the course of eight seasons, I grew up with Rudy, Vanessa, Theo and Denise, Sondra, Clair and, yes, Cliff, the father character played by Cosby.
Given the history and context of race in America, it was amazing for middle-class white kids growing up in Whiteville to see a middle-class black family that in many ways resembled their own. For black kids (let alone adults) growing up in America, it must have been transformative to see on TV a happy, successful, normal black family such as the Huxtables.
Black people had been poorly depicted on television for as long as the medium existed, and in mostly negative light. So when TV Guide called the Huxtables "the most atypical black family in television history," it implicitly contrasted them not only with fictional black TV characters, but also with the "welfare queens" and "crack addicts" whom conservative politicians criticized. In such a context, that the Huxtables were normal was actually radical.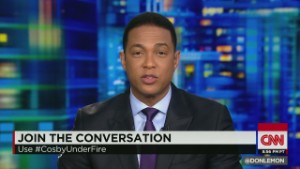 Lemon welcomes five Cosby accusers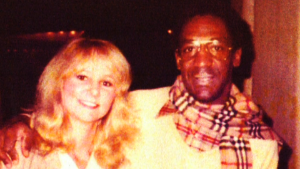 New Cosby accuser: 12 more were raped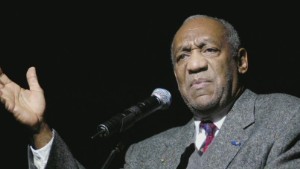 Documents: Cosby tried to conceal claims
"It is hard to believe that Bill Cosby is a serial rapist because the belief doesn't just indict Cosby, it indicts us," wrote Ta-Nehisi Coates in The Atlantic. "It damns us for drawing intimate conclusions about people based on pudding-pop commercials and popular TV shows." Cliff Huxtable may have been just a TV character, but he was also a symbol, and Cosby appeared to embody his positive virtues.
I think some of our collective reluctance to believe more than a dozen women who have accused Bill Cosby of rape stems from our desire to preserve the cultural significance of "The Cosby Show." We drew feel-good conclusions about Bill Cosby the man from pudding-pop commercials and TV shows not just because he wanted us to, but because we wanted to.
It's "difficult to believe something so sinister about a public figure as beloved as Bill Cosby. He gave us Fat Albert, The Cosby Show and A Different World," wrote Roxane Gay in The Guardian. "We ask ourselves, How could a talented comedian -- a family man, a philanthropist -- also be a serial rapist?"
In a way, "The Cosby Show" is like a surrealist work of art attacking our illusions of normalcy. The picture-perfect dad in the show may turn out to be a real-life serial rapist. Illusions are easy to believe, but reality is harsh. Yet the art often survives -- along with, by association, the artist.
Just look at Woody Allen. Earlier this year, Allen's daughter Dylan Farrow resurfaced allegations that Allen had molested her when she was a child. There's also the controversy surrounding Allen's affair with his ex-wife Mia Farrow's adopted daughter Soon-Yi, whom he later married. All of this has seemingly done little to tarnish Allen's career. He continued to enjoy commercial and artistic success with his films. He even received the Cecil B. DeMille lifetime achievement award at the Golden Globes in 2014.
There's also the filmmaker Roman Polanski. In 1977, when he was 43 years old, he was arrested for sexually assaulting a 13-year-old girl during a photo shoot. Polanski was indicted on six criminal charges and pleaded guilty, but fled America before sentencing. Since then, from exile, he has produced and directed several award-winning films. And a petition from Hollywood dignitaries calling for Polanski to be pardoned includes Martin Scorsese, Tilda Swinton, David Lynch and Woody Allen.
In 2009, singer Chris Brown pleaded guilty to felony assault after beating up his then-girlfriend Rihanna. His third studio album, "Graffiti," released later that year took a hit. But a few years late, his album "F.A.M.E." did great. The fans liked his music despite his previous bad behavior.
Of course, Cosby hasn't been convicted of anything. But given that over a dozen women have come forward with claims of a similar pattern of sexual assault, the allegations should be taken very seriously.
Will Bill Cosby's artistic legacy and reputation survive? We won't know until the dust has settled. But "The Cosby Show" seems undoubtedly tarnished. It's hard to watch it now, knowing what we've heard about Cosby, and not feel slimy and somehow complicit in his alleged crimes. But at the same time, turning off the show seems too easy -- it's not unlike the way we turn away from our discomfort with rape and rape victims. Maybe it's better if we squirm with the ugly picture for a while.
Read CNNOpinion's new Flipboard magazine.
Follow us on Twitter @CNNOpinion.
Join us on Facebook.com/CNNOpinion.