STORY HIGHLIGHTS
NEW: Beverly Johnson to CNN: I want more women victims to "speak the truth"
The famed model says Bill Cosby drugged her in 1980s
Johnson says she shouted an epithet at Cosby, who finally sent her away
Johnson says she was afraid to tell her story before recent allegations
(CNN) -- In an essay for Vanity Fair, famed model Beverly Johnson accuses Bill Cosby of drugging her in a meeting at his Manhattan residence in the 1980s -- adding herself to the list of women who have made accusations against the comedian in recent weeks.
"For a long time I thought it was something that only happened to me, and that I was somehow responsible. So I kept my secret to myself, believing this truth needed to remain in the darkness," she writes. "Now that other women have come forward with their nightmare stories, I join them."
Bill Cosby facing litany of allegations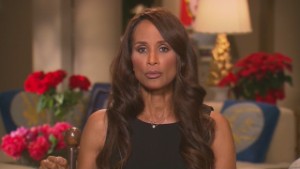 Johnson: 'I'd been drugged'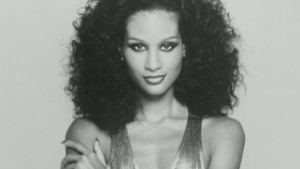 Model: Bill Cosby drugged me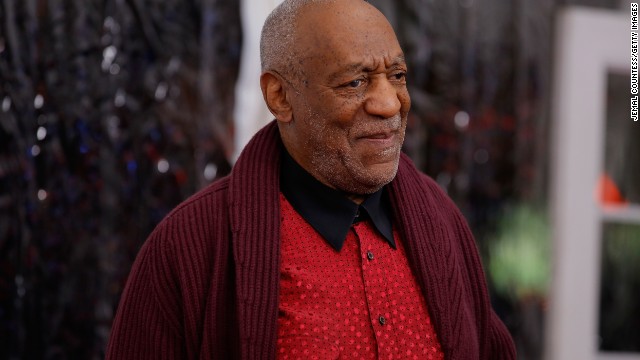 For more than 50 years, Bill Cosby has been one of America's leading entertainers: a noted comedian, an Emmy-winning actor and an innovative producer. However, his reputation has been tarnished by allegations of rape. Here's a look at how Cosby, shown here in 2013, has changed through the years:
Cosby, shown here in 1969, began his career in the nightclubs of Greenwich Village as a standup comedian. His clean-cut style became a career mainstay.
Cosby first made his name with his comedic storytelling, often based on his childhood experiences. In 2011, SPIN magazine put "To Russell, My Brother, Whom I Slept With" at the top of its "40 Greatest Comedy Albums of All Time" list. Here, Cosby feeds one of his children in the mid-1960s.
Cosby won three Emmys for his portrayal of Alexander Scott, an Oxford-educated spy who travels undercover as a trainer with his tennis-playing partner, Kelly Robinson (Robert Culp) in "I Spy," which aired on NBC from 1965 to 1968. Cosby was the first African-American to star in an American dramatic series.
In 1972, Cosby starred in "The New Bill Cosby Show," a variety program. Among his guests was Ray Charles, whose version of "Night Time Is the Right Time" would play such a standout role on "The Cosby Show" years later.
In 1972, Cosby helped create "Fat Albert and the Cosby Kids," a Saturday morning TV series that ran for more than a decade. It later became a 2004 live-action film starring Kenan Thompson as Fat Albert.
Cosby's biggest TV hit, "The Cosby Show," premiered in 1984. Phylicia Rashad played his wife, Clair Huxtable.
After "The Cosby Show," the star cast about for other projects. Among them was another sitcom, "Cosby," which aired from 1996 to 2000. Cosby played retired airline agent Hilton Lucas. The show also starred T'Keyah Crystal Keymáh.
President Bill Clinton chats with Cosby and TV correspondent Linda Ellerbee at a 1996 conference on children's television. Cosby, who has a doctorate in education, is a strong believer in using television to send educational messages.
In 1997, Cosby suffered the loss of his son, Ennis, who was killed on the side of an Los Angeles freeway. Cosby's series' "Little Bill" used the phrase "Hello, friend" -- Ennis' regular greeting -- in tribute to his son.
Cosby shares a laugh with baseball great Hank Aaron after they both received the Presidential Medal of Freedom during a 2002 ceremony. The medal is America's highest civilian award.
Comedian Jerry Seinfeld and Cosby embrace at the Mark Twain Prize for American Humor at Washington's Kennedy Center in 2009. Cosby declined the prize twice before accepting. His mother read Twain to him as a child -- a huge influence on his storytelling.
Cosby accepts the Marian Anderson Award in 2010 at the Kimmel Center for the Performing Arts in Philadelphia.
Cosby speaks at the 20th anniversary of Rev. Al Sharpton's organization, the National Action Network, in 2011. In recent years, Cosby has been outspoken on the subjects of poverty, family and responsibility in the black community, which have earned him both praise and criticism.
Cosby speaks onstage during the 100th anniversary celebration of the Beverly Hills Hotel & Bungalows supporting the Motion Picture & Television Fund and the American Comedy Fund. The comedian is active in several charitable causes.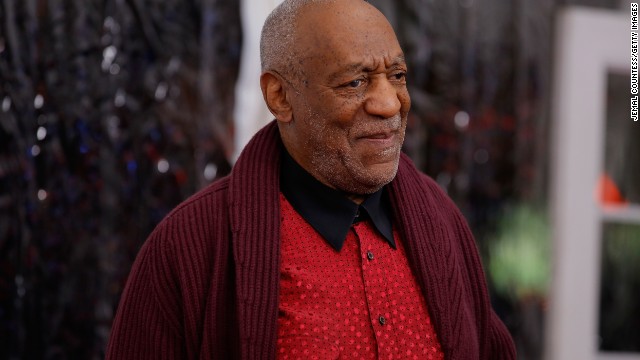 Bill Cosby: Evolution of an icon
CNN has reached out to Cosby's attorney, Martin Singer, but has not heard back yet.
Johnson, a noted model in the 1970s and the first black woman to appear on the cover of American Vogue, says the alleged incident, which did not involve sexual assault, happened in the mid-'80s when Cosby was starring on "The Cosby Show." She was offered an audition for a small role on the hit program.
"I was in the midst of an ugly custody battle for my only child. I needed a big break badly and appearing on 'The Cosby Show' seemed like an excellent way of getting Hollywood's attention," she writes.
After some initial meetings, including one in which Johnson took her child to Cosby's brownstone, she was invited back to Cosby's residence. She was working through acting exercises -- including one in which she acted drunk -- in front of the comedian when he asked her to have a drink from his cappuccino machine, she recalls.
"I knew by the second sip of the drink Cosby had given me that I'd been drugged -- and drugged good," she writes.
Cosby then asked her to approach him.
"He put his hands around my waist, and I managed to put my hand on his shoulder in order to steady myself. As I felt my body go completely limp, my brain switched into automatic-survival mode," she writes. "That meant making sure Cosby understood that I knew exactly what was happening at that very moment."
Johnson then repeatedly called Cosby a "motherf*****."
"By the fifth (epithet), I could tell that I was really pissing him off," she writes.
Cosby yanked her down some stairs "as my high heels clicked and clacked on every step. I feared my neck was going to break with the force he was using to pull me down those stairs," she writes. He then hailed a taxi and deposited her inside.
There was a short postscript to the story. A few days later, she writes, she tried to call Cosby on a private number so he could "come clean and explain why he'd done what he had."
Cosby's wife, Camille, answered the phone. When Johnson asked to speak to Cosby, Camille told her it was late and they were in bed. Johnson said she'd call back, but never did.
"In the end, just like the other women, I had too much to lose to go after Bill Cosby," she writes, adding that she was worried what telling the story would do to her career at a time when she was financially stretched because of her divorce.
Johnson says she has wrestled with herself for years. She left the story out of her 2013 memoir because she "didn't want to get involved in a he-said, she-said situation," she writes.
Talking Friday morning to CNN's "New Day," Johnson said "it was only maybe 24 hours ago that I finally decided that, yes, this is what I wanted to do."
Her speaking up now was motivated in part to show solidarity with others, like her longtime friend Janice Dickinson (who says Cosby sexually assaulted her in 1982, a claim attorney Singer has called "a fabricated lie"), who have publicly accused Bill Cosby in recent weeks. And Johnson said that she hopes, by going public herself, to encourage anyone has been sexually victimized to speak out.
"This, to me, is not about Bill Cosby. This, to me, is about violence against women," she said. "... What I want to see happen is that women come out and speak their truth."