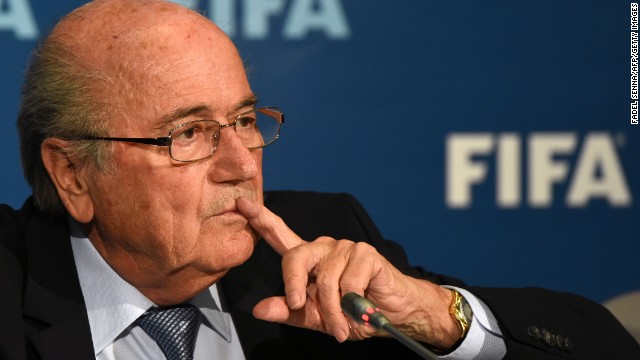 Sepp Blatter, the president of world football's governing body FIFA, announced that a redacted version of the report into the alleged wrongdoing surroiunding the bidding process for the 2018 and 2022 World Cups would be published.
A published report claims UEFA president Michel Platini was gifted a Picasso painting in return for support for the Russia 2018 World Cup bid. Platini strenuously denies the allegation.
Russia and Qatar, the hosts of the two World Cups, have been cleared of allegations of corruption by FIFA. Russia, the 2018 host and Qatar, which will host the tournament in 2022, were absolved of wrongdoing.
Michael Garcia (left) handed his report on the bidding process for the 2018 / 2022 World Cups to the FIFA Ethics Committee. Garcia has also called for the findings of his report to be made public.
FIFA has been plagued by a series of problems and controversies since Russia and Qatar was awarded the right to stage the 2018 and 2022 World Cups.
The announcement by FIFA in 2010 that Qatar would host the 2022 World Cup finals has brought greater exposure for the tiny emirate.
It has also placed world governing body FIFA under pressure as to just when the tournament will be held. The organization's secretary general Jerome Valcke says he expects the 2022 World Cup to be played between November and January.
It's not just when the 2022 World Cup will be played that has caused Qatar and FIFA problems. Qatar has come under pressure over the plight of the country's migrant workers, who make up 90 per cent of Qatar's population.
This has been been highlighted by the International Trade Union Confederation, which has criticized Qatar's system of sponsorship which ties workers to employers and has been abused in the past. The ITUC also point to the high number of worker deaths and the conditions that many find themselves in. Temperatures on building sites in the summer months can hit 50 degree Celcius.
Qatar's ambitious plans for the 2022 World Cup include building brand new, state of the art stadiums that would rival any in the world.
But costs have spiraled and the technology has yet to be successfully deployed in full.
But the new allegations by the Sunday Times could, if proven, see the vote for the 2022 final rerun, making questions about timing irrelevant.
The Sunday Times report also claims Russian President Vladimir Putin (L) allegedly won the covert support of FIFA President Sepp Blatter (R) to enhance the claims of the Russia 2018 bid.
Decision made
'Picasso gift'
Qatar and Russia cleared
2022 World Cup
2022 controversy continues
World Cup heat
Off message?
Workers' rights
Rage against machine
Back to the future
Island in the sun
Waiting game
Putin role highlighted
STORY HIGHLIGHTS
Independent Chairman of the Investigatory Chamber of the FIFA Ethics Committee resigns
Michael Garcia says problem with FIFA "culture"
"Lack of leadership" at FIFA, says American lawyer
"Self investigation process is neither valid nor credible," says one FIFA reformer
Follow us at @WorldSportCNN and like us on Facebook
(CNN) -- The man tasked with investigating the World Cup bidding process for the 2018 and 2022 tournaments resigned Wednesday, plunging world football into turmoil.
Michael Garcia's resignation followed world governing body FIFA's decision to throw out his appeal after he complained about the way his report into the bidding process had been summarized by German judge Hans-Joachim Eckert -- FIFA's independent ethics adjudicator.
"I disagree with the Appeal Committee's decision," said the American lawyer Garcia -- the chairman of the Investigatory Chamber of the FIFA Ethics Committee -- in a public statement.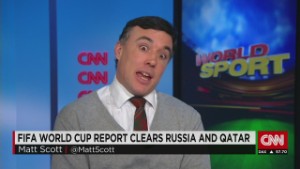 FIFA at war over 'Garcia Report'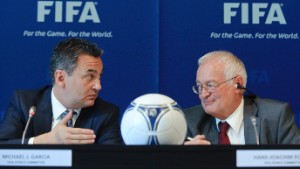 FIFA reveals summary of 'Garcia Report'
"It now appears that, at least for the foreseeable future, the Eckert Decision will stand as the final word on the 2018 and 2022 FIFA World Cup bidding process.
"No independent governance committee, investigator, or arbitration panel can change the culture of an organization."
FIFA president Sepp Blatter said he was surprised by Garcia's resignation but that the "work of the Ethics Committee will nonetheless continue."
"Pending the election of a new chairman of the Ethics Committee by the FIFA Congress, the FIFA Executive Committee will appoint an acting chairman to serve as a replacement for Mr Garcia," added Blatter, who will be at FIFA ExCo's meeting in Marrakech on Thursday and Friday.
However Jerome Champagne, who is standing against Blatter in the 2015 FIFA presidential election, said Garcia's decision was "a step backwards."
"We need to know what happened before and after the 2 December 2010 vote," added Champagne, referring to the date Russia and Qatar won the right to stage the 2018 and 2022 World Cups.
"When will the facts be known fully, transparently and above all without suspicion? When will we be able to start rebuilding FIFA's image? And we need to protect the World Cup."
Garcia said his decision to resign had also been in influenced by FIFA's "lack of leadership."
"Now even FIFA's very own lead investigator has recognized what many of us have warned for months: its self investigation process is neither valid nor credible," said U.S. lawyer David Larkin, who has been a campaigner for greater accountability from FIFA.
It has been a difficult few months for Garcia.
In September the American said for the first time that his report should be made public with redactions.
FIFA rejected his request on the grounds that witness confidentiality for his work could prove difficult to sustain if the report was published.
Then Eckert published his summary, prompting Garcia to respond by saying the German judge's 42-page report contained "numerous materially incomplete and erroneous representations."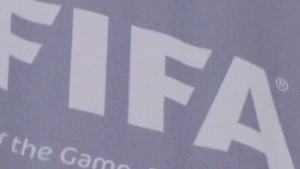 FIFA sponsorship troubles continue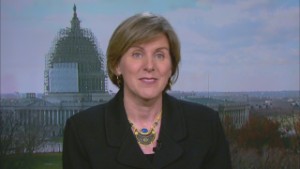 Wrage: sexism at FIFA 'breathtaking'
In his resignation statement Garcia went even further.
"A brief I filed with the FIFA Appeal Committee on November 24, 2014, outlined the Eckert Decision's most serious failings," said the American lawyer.
"Among other points, the brief explained why, when viewed in the context of the Report it purported to summarize, no principled approach could justify the Eckert Decision's edits, omissions, and additions."
After Eckert's summary was published, Garcia also faced pressure from two whistle-blowers.
Phaedra Al-Majid and Australian Bonita Mersiades gave evidence to Garcia and claim he broke his promise over an offer of anonymity if they helped with his investigative report.
The two women insist that assurances were given to them both in private and public that they would not be compromised after agreeing to give evidence "through a sense of natural justice and a desire to bring closure to a long running chapter in our lives."
The women were not identified by name, but they contend they were "clearly identifiable" in the summary of Garcia's report.
However, FIFA's disciplinary committee said Tuesday there "were no grounds to justify the opening of disciplinary proceedings" given "the breach of confidentiality claim had no substance."
Responding to Garcia's resignation, Mersiades welcomed his decision, given he "agrees with what many of us have long stated -- that FIFA is incapable of reform or cultural change with its current leadership."
Al-Majid described the American's departure from FIFA was "one more, emphatic exposure of FIFA's self-protecting corruption."
She added: "FIFA has no ethics. Its rules are a farce. Not even an extensive, purportedly independent, two year investigation and report could affect its culture.
"Why would anyone believe or trust anything it says?"