Bubba Watson: You better watch out - Bubbaclaus is coming to town
updated 5:19 AM EST, Thu December 18, 2014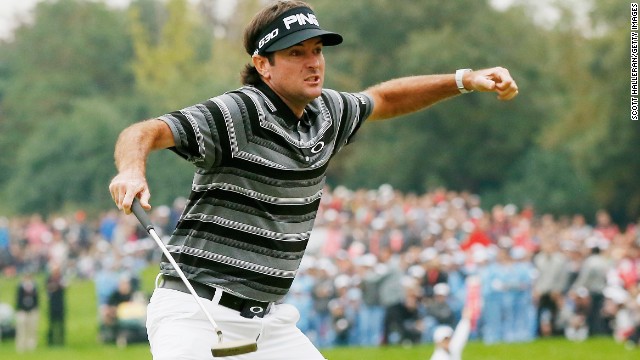 Golfer, devout Christian and now music maestro...
The Golf Boys
. Now Watson has released a Christmas record. He is one of many golfers who are proud to display their religious faith.
Watson has twice appeared alongside fellow golfers Ben Crane, Rickie Fowler and Hunter Mahan as mock band
Watson, Webb Simpson and their caddies pray during the 39th Ryder Cup at Medinah, Illinois. They were later met by their wives, who also joined in the huddle.
Hugo Benson, caddy of Finnish golfer Roope Kakko, kneels down on the 14th green and prays during the final round of the 2011 Madeira Islands Open.
Kevin Streelman is fiercely proud of his faith and has the Crucifix embroidered on his golf bag.
Zach Johnson has spoken openly about his faith and believes it has played a key role in his life both on and off the course. "I feel blessed and lucky that I can play this sport. It's a job -- that's crazy -- but I will never forget my number one priority and that's him."
Bubba Watson, the 2012 U.S. Masters champion, embraced fellow Bible group member Ben Crane after winning at Augusta. Both men have been an integral part of the fellowship which meets weekly on Tour.
Australian Aaron Baddeley revealed he prayed before hitting a putt during his first PGA Tour event just hours after speaking at the morning's Easter service.
Nun and golf coach, Sister Mary Martina was a regular on the course. Here she shows students how to take an iron shot while on the golf course at Rosebud Country Club, Portsea, Victoria, Australia back in in 1965.
In Singapore, an onion and a chilli called Tangkal which local religion believes can stop the rain, is placed on the advertising board during the island's 2012 Open.
Bubba Claus
'If music be the food of love'
Fairway to heaven
Eyes skywards
On the bag
Feeling blessed
Bible buddies
Reflection
In the habit
Vegetables on board
STORY HIGHLIGHTS
Two-time Masters winner Bubba Watson gets in the festive spirit with a Christmas music video
In it, he appears rapping as the self-styled character Bubbaclaus in a Santa costume
He drives around on a hovercraft golf buggy as well as a miniature tractor
This is his third major musical venture having previously appeared with The Golf Boys
Follow us at @WorldSportCNN and like us on Facebook
(CNN) -- Bubba Watson might be more accustomed to targeting a hole in one but the Christmas No.1 record appears to be his more immediate goal after the golfer revealed his latest music video.
Getting into the swing of Christmas, the two-time Masters winner and self-styled Bubbaclaus appears dressed as Santa -- minus the beard -- in a pair of sunglasses to a rap entitled "The Single."
Bubbaclaus is a character Watson has employed in the past, using his Twitter page to dish out Christmas presents each year.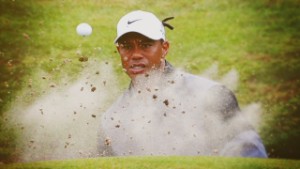 Best of Living Golf in 2014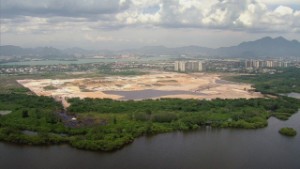 Countdown to Rio 2016
The record -- his first solo single and music video -- opens to a chorus of "Hallelujah" as Watson conducts two elves with a candy can before breaking into his opening rap. All this while on board his custom-made hovercraft golf buggy, which is emblazoned with the initials BW1.
The chorus line of the single is: "I bet you want to know what's in my bag. Is it golf clubs or a bag of toys? It's a bird, it's a plane, it's Bubbaclaus."
Among the other lyrical gifts are the words: "No sled, no beard, no reindeer. I might put my little gifts on a John Deere," all belted out while driving a miniature tractor.
His latest musical venture comes in the same week in which world No.1 Rory McIlroy warned that golf needed to do more to attract a younger generation of players to the game.
Watson is no stranger to singing on camera having twice appeared alongside fellow golfers Ben Crane, Rickie Fowler and Hunter Mahan as mock band The Golf Boys. The band's first single was entitled "Oh oh oh."
"The Single" has already had over 120,000 views since it was posted on YouTube Tuesday.