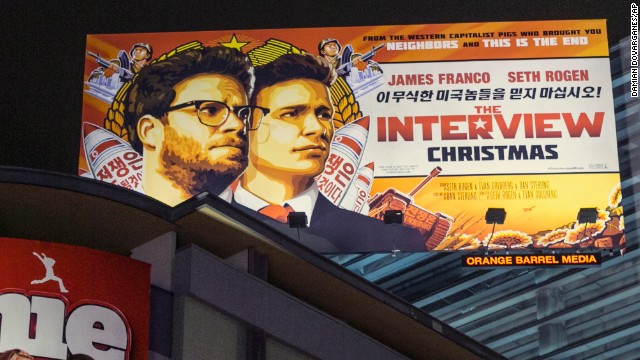 Sony Pictures announce the controversial comedy "The Interview," a film depicting the assassination of North Korea's leader, will have a limited release on Christmas Day. The studio previously announced it would shelve plans to release the film after it became the victim of a cyber attack thought to have originated in North Korea. Click to see how the saga unfolded.
In June 2014, a North Korean Foreign Ministry spokesman said "The Interview" was "the most undisguised terrorism." "If the U.S. administration connives at and patronizes the screening of the film, it will invite a strong and merciless countermeasure," he said.
In November, "The Guardians of Peace," a hacker group with suspected ties to North Korea, said that it had hacked Sony Pictures and released massive amounts of data. The group added that there would be more leaks.
exposed the security numbers of 47,423 people
including Conan O'Brien, Sylvester Stallone, Rebel Wilson, Judd Apatow and Frank Stallone.
December 5 -- Hackers
In early December, hackers emailed Sony employees warning that "your family will be in danger." Guardians of Peace have claimed the email did not come from them. The FBI confirmed in a statement they were aware of the email and are investigating the "person or group responsible for the recent attack on the Sony Pictures network." Many security experts said the hack increasingly pointed to North Korea.
December 7 -- North Korea's state-run propaganda arm said they were not responsible for the Sony hack attack but applauded it as "a righteous deed of the supporters and sympathizers with the DPRK." They added they could not be responsible as America is "a country far across the ocean."
December 8 -- Another message appeared on a website saying: "We have already given our clear demand to the management team of SONY, however, they have refused to accept. Do carry out our demand if you want to escape us. And, Stop immediately showing the movie of terrorism which can break the regional peace and cause the War!"
December 11 -- Another leaked email revealed a controversial exchange between a Sony executive and a producer, speculating over President Barack Obama's favorite films, referring to "Django Unchained" and other movies about African Americans such as "12 Years a Slave."
December 15 -- Sony Pictures asked news organizations to stop examining and publicizing the information made public by the hackers. Attorney David Boies said that the hackers' tactics are part of "an ongoing campaign explicitly seeking to prevent [Sony] from distributing a motion picture."
December 16 -- In an email to Sony Pictures' co-chair Amy Pascal, producer Scott Rudin called Angelina Jolie "minimally talented" and a "spoiled brat" with a "rampaging... ego". Jolie and Pascal were later photographed running into each other at an event with Jolie giving Pascal a nasty look. The leaks also revealed the secret aliases of some well-known actors such as Tom Hanks, Sara Michelle Gellar and Jessica Alba.
December 16 -- The New York premiere of "The Interview" was canceled after "The Guardians of Peace" posted a threat against moviegoers. The message said: "We will clearly show it to you at the very time and places 'The Interview' be shown, including the premiere, how bitter fate those who seek fun in terror should be doomed to," the hacking group said. "The world will be full of fear. Remember the 11th of September 2001."
December 17 -- Two former Sony employees sued the company for failing to protect their private information. The plaintiffs seek to form a class action lawsuit of up to 15,000 former employees. The plaintiffs want Sony to provide them with five years of credit monitoring, bank monitoring, identity theft insurance and credit restoration services. They also called for Sony to be subject to regular privacy audits.
December 18 -- Sony decided to cancel the release of "The Interview," a decision that sparked outrage among celebrities and politicians. A movie theater in Texas announced they would offer a free screening of Team America -- which features the leader's father Kim Jong Il -- instead until Paramount shut that down too. Sony also downplayed the possibility that the film could be released online.
December 19 -- President Obama said in a news conference that Sony "made a mistake" in response to the studio's decision to cancel its plans to release "The Interview" on Christmas Day. He told CNN later that week that the Sony hack was an act of "cybervandalism", not "an act of war".
December 21 -- Sony Pictures' CEO Michael Lynton responds to President Obama's comments, telling CNN "we did not cave or back down." Mr Lynton also said Sony were looking into releasing "The Interview" on the internet but no major distributor has volunteered to release the film.
cause of the outage is unknown
, but experts have suggested that a lone hacker could have carried it out, others even argued that the North Korean government could have deliberately disconnected themselves.
December 22 -- North Korea's internet goes black for more than nine hours. The
December 23 -- Sony Pictures announced "The Interview" will be released on Christmas Day but only in a limited number of theatres. The studio's CEO Michael Lynton said: "while we hope this is only the first step of the film's release, we are proud to make it available to the public and to have stood up to those who attempted to suppress free speech." So far more than 200 independently-owned theatres have agreed to show the film.
How the Sony hack unfolded
Sony Hack Timeline
How the Sony hack unfolded
How the Sony hack unfolded
STORY HIGHLIGHTS
Jeff Yang: Films have often helped shape course of history
Uncertainty still surrounds Sony hack, Yang says
But it may mark the emergence of a new chapter in geopolitics, he says
Editor's note: Jeff Yang is a columnist for The Wall Street Journal Online and contributes frequently to radio shows, including PRI's "The Takeaway" and WNYC's "The Brian Lehrer Show." He is the co-author of "I Am Jackie Chan: My Life in Action" and editor of the graphic novel anthologies "Secret Identities" and "Shattered." The opinions expressed in this commentary are his.
(CNN) -- Films have altered the course of human history before. The rise of Nazism would not have been as rapid and absolute had it not been for the Reich's potent command of propaganda, including Leni Riefenstahl's monumental glorification of the fascist regime, "Triumph of the Will." And D.W. Griffith's celebration of white supremacy, "The Birth of a Nation," helped to resurrect the Ku Klux Klan.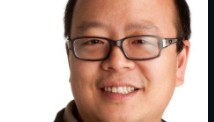 Jeff Yang
Both these films are repellent, yet are judged to be masterpieces of world cinema, and their directors among the greatest of all time. So it's hard to imagine that a movie as slight and crude as "The Interview" could serve as a similar kind of historical watershed. And yet, future generations may well look to it as marking the emergence of a new chapter in geopolitics, dominated by a fresh set of actors and wildly different forms of conflict.
If the attacks of September 11 taught us to fear insurgent groups using improvised weapons against civilians -- al Qaeda, the Taliban, ISIS -- what we've learned from the "Interview" fiasco is that even nation states and "traditional" terror organizations can now find themselves to be nothing more than blindsided bystanders in strange battles between entities with hidden (or purposely misleading) agendas. Corporations. Mysterious ad hoc hacker networks. Even motivated individuals. And these struggles will play out in the dark, with far-reaching and unpredictable consequences.
Was the hacker attack that crippled media titan Sony insider sabotage, an attempt at extortion, a terrorist strike or, as more hawkish types have suggested, the overture to formal war? Were its perpetrators disgruntled employees, Internet pranksters, black hat mercenaries or the shadowy digital armies of rival nations? Perhaps the most frightening thing is that, months after the assaults, we still don't know exactly when they began, what their true objective was and, of course, who was actually behind them.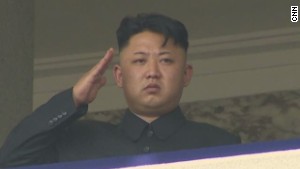 Was N. Korea really behind the Sony hack?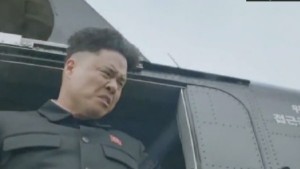 Will Kim Jong Un take revenge?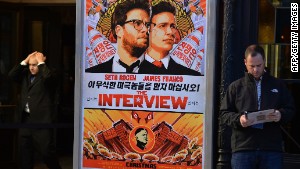 'The Interview' makes $1M at box office
Sony was quick to assign blame to North Korea, based on the conclusions of federal investigators. President Barack Obama issued a condemnation of the hermit kingdom's "cybervandalism" and promised to "respond proportionately." And, in a gesture of profound corporate cowardice, Sony yanked "The Interview" after a number of movie theater chains said they would not screen the movie.
Since then, other researchers have raised serious questions about North Korea's real role in the hacks, pointing to the fact that while North Korea might have had a clear motive -- suppressing the release of a work that might embarrass its supreme leader -- early messages to Sony reportedly did not focus on "The Interview," and instead sought vague "monetary compensation."
Meanwhile, publicly released evidence of North Korean involvement seems flimsy, the country itself has hotly denied it is behind the hacks, and more recent theories have pointed instead to a possible inside job, or to hackers from other countries with greater resources and more ambiguous aims. The results of independent linguistic analyses performed on the messages sent by hackers make their North Korean origin questionable, and even suggest they were translated from Russian. (It's also worth noting that Russia's Foreign Ministry this week held a press conference slamming "The Interview" as "aggressively scandalous," while also denouncing the U.S. accusations against North Korea as being without "direct evidence."
As these theories and allegations have circulated, the playing field has continued to shift. A group claiming to be members of the enigmatic hacker coalition Anonymous vowed vague reprisal against North Korea. A few days later, North Korea's Internet access was shut down by a denial of service attack.
As all this occurred, Sony changed its mind about releasing "The Interview," allowing 300 theaters to screen the film despite warnings of physical attacks on moviegoers, while putting it on Google's Play store and YouTube. But the fact that it instantly leapt to the top of the popularity charts on both platforms has led some conspiracy minded people to wonder whether the entire episode wasn't a PR stunt (albeit one that got out of hand -- the revelations from the email leaks were far too damaging to have been released intentionally).
And this is where things get oddly meta.
I mentioned that "The Interview" comes off as a trivial work of frat-boy comedy, full of the toilet humor, misogyny, gay-panic japery and racial stereotypes that have marked other Franco/Rogen collaborations. (However, unlike others who've criticized it, I don't think it is any worse than, say, "Pineapple Express.")
But the movie's last scene (spoiler alert!), consciously or not, turns it into something with a darker kind of self-awareness. Franco's character, celebrity talk show host Dave Skylark, is shown reading the last page of his best-selling book about their madcap assassination adventure in North Korea to a huge and rapt crowd.
He begins as follows: "It was the beginning of a revolution. A revolution Aaron [Rappaport, Skylark's producer, played by Rogen] and I started."
They continue by noting that this "revolution" was not one waged with ordinary weapons, but with the power of the media -- and with what can only be defined as trollery. "This was a revolution," he continues, "ignited with nothing more than a camera and some questions. Questions that led a man once revered as a god among mortals to cry and sh*t his pants. The end."
It's a concise summary of the new era in which we live, where the ability to manipulate media and technology has increasingly become a critical strategic resource, where combat is conducted not just on battlefields but on servers and screens and social networks, and where it's increasingly impossible to tell the difference between pranks, crimes and acts of war.
Welcome to the Troll Age. Buckle your seat belts -- and change your passwords.
Read CNNOpinion's new Flipboard magazine
Follow us on Twitter @CNNOpinion.
Join us on Facebook.com/CNNOpinion.