Are you affected by the flooding? Please share your images with CNN iReport if you can do so safely.
Story highlights
At least 31 people are dead in Mexico, Texas and Oklahoma from the storm
11 people are still missing in Texas
The McComb family is not giving up hope.
Laura and Jonathan McComb and their two children – Leighton and Andrew – were at a cabin in Wimberley, Texas, on Saturday night when the skies opened, dumping record-breaking rains. Water soon swept the house downstream. Jonathan McComb was found, but the whereabouts of his wife and children remain a mystery.
"We never lose hope," said his father, Joe McComb. "But I think reality is setting in that there is probably a good chance that it might not be the outcome we're hoping for. But you never give up hope."
He said he suspects a loose tree fell and knocked his family's cabin off its pilings, eventually causing it to be swept downriver.
"I don't know how many miles downriver … the house went," Joe McComb said. "When the bridge hit the house, it took the top part of the house off. That's when all the family members got scattered."
As the house was moving, Laura McComb called her sister, Julie Shields.
"A little after 1 o'clock in the morning, she called me and said: 'I just want you to know the ceiling has caved in, and the house is floating down the water, and tell Mom and Dad that I love them. I love you, and pray,' " Shields told CNN's "Anderson Cooper 360."
She described her sister as a good wife, a loving mother and as someone who is loved.
At least 31 people have died as a result of the storms that have ravaged parts of Texas, Oklahoma and northern Mexico since the weekend.
And 13 people are still missing, including 11 in Hays County – not far from the Texas capital of Austin. The other two missing are an elderly couple in Houston, the mayor's spokeswoman said.
Houston hammed by rain
More than 11 inches of rain fell in some spots of Houston overnight into Tuesday – inundating byways and highways, slowing first responders, knocking out power and generally bringing the southeast Texas metropolis to a standstill.
According to the authorities in Houston, five people died and at least two more are missing.
"We got hammered," Houston Emergency Management Coordinator Rick Flanagan told CNN's "New Day," echoing sentiments by many others in the region in recent days. "We had cars that were stranded, mobility was stopped … signals didn't work. It was just a madhouse."
It still is. While the sun appeared Tuesday, more rain remains possible. And even though some parts of Houston were "high and dry," others were not, Mayor Annise Parker said.
"The sun is shining out here right now and the city is slowly getting back to normal, but this is a little bit of a situation of a tale of two cities. Much of Houston was unaffected by the weather, but the parts that were affected by the weather were very severely hit," she told reporters.
Underpasses, patches of highways and areas near waterways such as the San Jacinto River, Cypress Creek and Buffalo Bayou, already strained by weeks of heavy rain, remain inundated.
"The defining feature of Houston is the small rivers that run through the city," Parker said. "Many of them went over their banks and began to flood neighborhoods."
The result of the flash floods and river overruns is "lots and lots of abandoned cars" and large pools of standing water, making for a logistical and traffic nightmare in the nation's fourth most populated city.
The mayor said that as many as 4,000 properties in Houston may have suffered "significant damage," although the assessment is complicated by all the water.
"We've seen flooding before, but not nearly to this extreme," said Gage Mueller, a Houston resident for the past 40 years and a Houston Rockets employee who stayed overnight at the Toyota Center because it wasn't safe to go home. "It rains and it rains and it rains, and there's really nowhere for the water to go. … It's ridiculous."
Live blog: Read the latest on the storms
Family separated after water shreds cabin
The nightmare in Houston echoes that in other communities in Texas, Oklahoma and northern Mexico in recent days – all from the same deadly, powerful, persistent storm system. And it's not over.
In Mexico, the epicenter for this severe weather has been the border city of Ciudad Acuña, where a tornado killed 13 people. Acuña is across the Rio Grande from Del Rio, Texas, about 155 miles west of San Antonio.
In the United States, it's been Hays County, where up to 400 homes washed away this weekend.
The Blanco River there surged from 5½ feet to over 40 feet – which is more than three times its flood stage – in less than two hours, sending raging waters through communities like Wimberley.
Storm, search continues
The storm moved eastward, bringing rain and more danger to Louisiana and Mississippi. So that meant slightly less rain as the day wore on in Texas, though this reprieve should be short-lived; 2 to 3 more inches of rain could fall as the week wears on.
The problem with this system isn't just the heavy rain – this is, after all, late May along the Gulf Coast – but that it's lingered and that it's after weeks of regular, intense precipitation.
"The water is rising very rapidly in certain regions," Texas Gov. Greg Abbott told CNN. "People need to understand the power of this water. It can wipe you away very quickly."
Thus, the storm and the threat it poses continues. So, too, does the mourning of families like those of Alyssa Renee Ramirez, a star athlete and student council president at Devine High School who died early Sunday while driving home from her senior prom.
"She had an infectious smile. Anytime you saw her, you couldn't help but smile, no matter what kind of mood you were in," said friend Alyssa Schmidt, who was with Ramirez at the prom. "I remember telling her to be safe and just to have fun."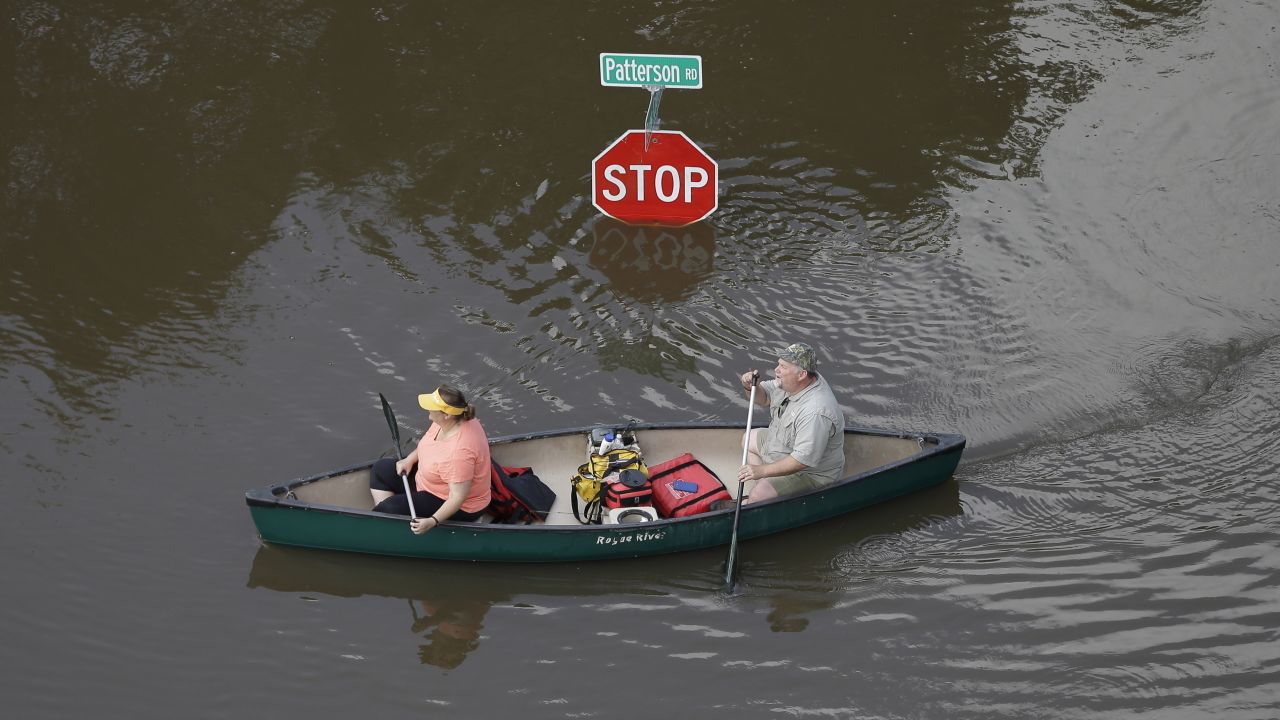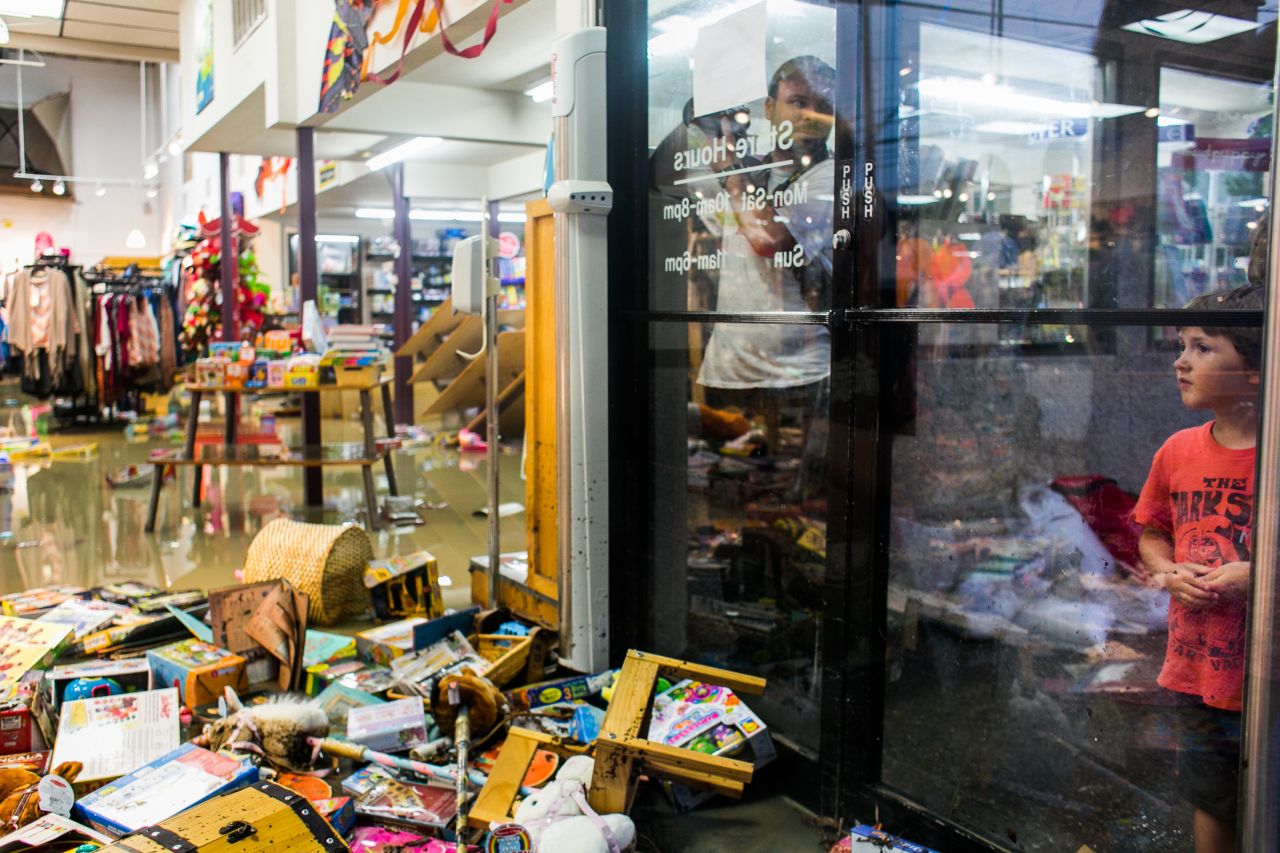 Texas flooding
CNN's Dave Alsup, Christina Zdanowicz, AnneClaire Stapleton, Tina Burnside, Shawn Nottingham, Anisa Husain, Mariano Castillo, Rick Martin, Ben Brumfield, Chris Lett and Eliott C. McLaughlin contributed to this report.