Story highlights
Rick Santorum's strong performance in the 2012 presidential race isn't helping much in polls for 2016
He's trying to shift emphasis away from social issues, and he's sporting a new look, too
Rick Santorum, the former Pennsylvania senator who mounted an unexpectedly strong bid for the Republican nomination in 2012, is making another bid for the White House.
Santorum launched his campaign on Wednesday evening from a factory in the blue collar town of Cabot, Pennsylvania, on the outskirts of Pittsburgh, with a starkly populist tone.
He held aloft a piece of coal while telling his family's story and that of others in western Pennsylvania's coal country. He said that not only "big government," but also "big business" had demolished the American middle class.
RELATED: How evangelicals are fighting big business
"As middle America is hollowing out, we can't sit idly by as big government politicians make it harder for our workers and then turn around and blame them for losing jobs overseas. American families don't need another president tied to big government or big money," Santorum said during his kick-off rally.
He spoke to building applause before delivering the kicker: "And today is the day we are going to begin to fight back!"
The location is no coincidence, as Santorum drew on his own blue-collar roots, just 10 miles away from Cabot, setting the stage for his campaign's focus on working-class and middle-class Americans.
Santorum also highlighted his family story in his speech, touching on veterans' issues, as both of his parents worked for the Veterans Administration.
For a politician who won the Iowa caucus in 2012 and was able to keep his campaign – fueled by support from Christian conservatives – running through the spring, Santorum is starting the 2016 race in a humble place: the bottom. He came in at 3% and 2% in the latest CNN/ORC and Fox News polls, respectively.
That's a dramatic difference from other Republicans who have sought the nomination again after narrowly losing it in the past. John McCain and Mitt Romney, for example, began their second presidential bids in strong shape after failing to clinch the nomination in earlier bids. McCain and Romney went on to take the nomination, though they lost the general election.
Part of Santorum's challenge is that he finds himself in a crowded field of politicians seeking the GOP nomination. He would first need to get by top evangelical vote-getters like former Gov. Mike Huckabee of Arkansas, Sen. Ted Cruz and Ben Carson if he wants to break into the broader GOP field that already includes Sens. Rand Paul of Kentucky and Marco Rubio of Florida, along with businesswoman Carly Fiorina. Other heavy-hitters, such as Wisconsin Gov. Scott Walker and former Florida Gov. Jeb Bush, will also likely get in the race this summer.
A move toward economy and foreign policy
Known for his close ties to Christian conservatives, Santorum begins the 2016 race as a politician who has evolved from his days on Capitol Hill where he was known for making controversial statements about homosexuality and abortion. While he didn't disavow those positions, Santorum began to focus more on economic populism in 2012 – a theme he will revive again in 2016.
But while he aimed many of his policies toward small business owners last cycle, Santorum 2.0 will train his sights on employees and the value they can add to American businesses.
That effort will kick off Thursday as Santorum heads to Davenport, Iowa for his first post-announcement event where he'll meet employees of a Hy-Vee grocery store, an employee-owned company.
He will then swing to South Carolina this weekend, where two of his sons attend The Citadel military college, giving Santorum an opportunity to pitch the next focus of his 2016 campaign: a tough foreign policy, which could appeal to many Republicans at a time of global turmoil.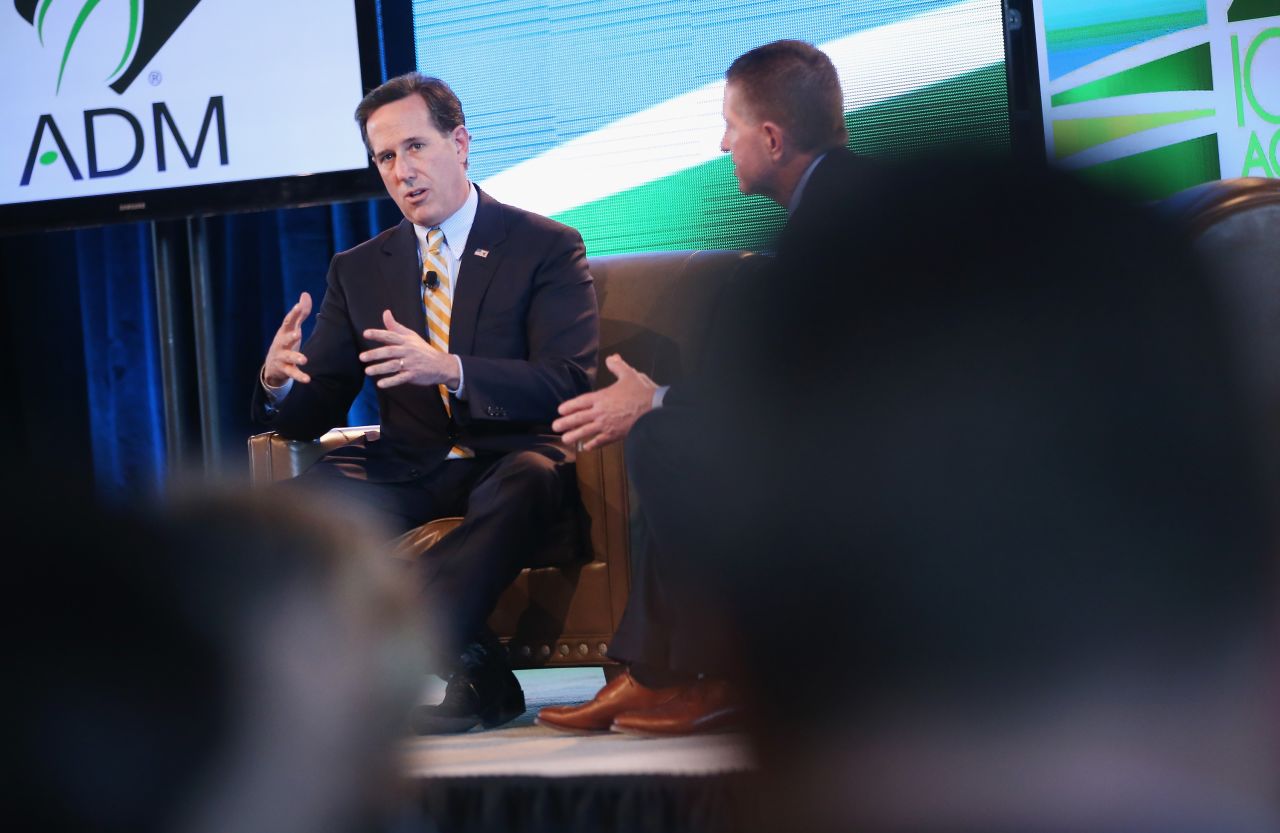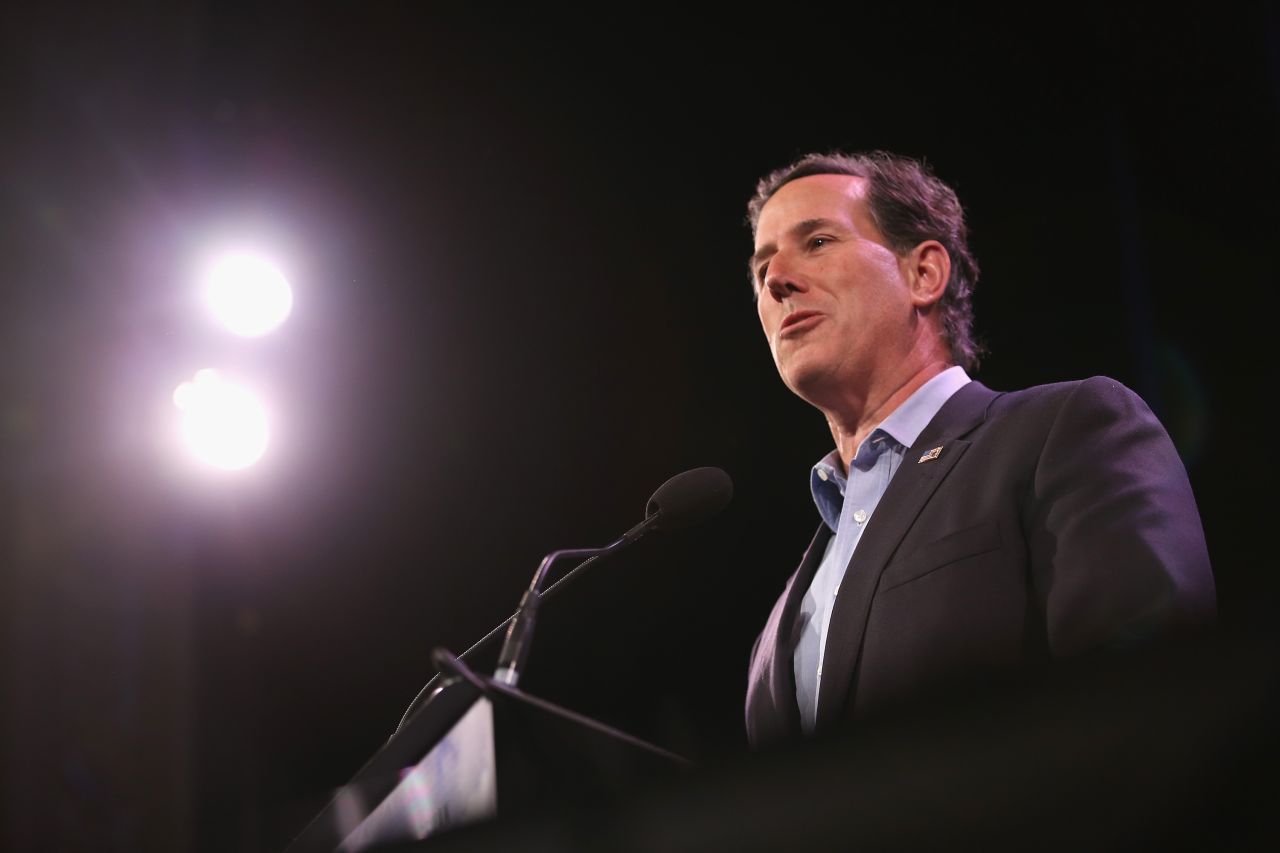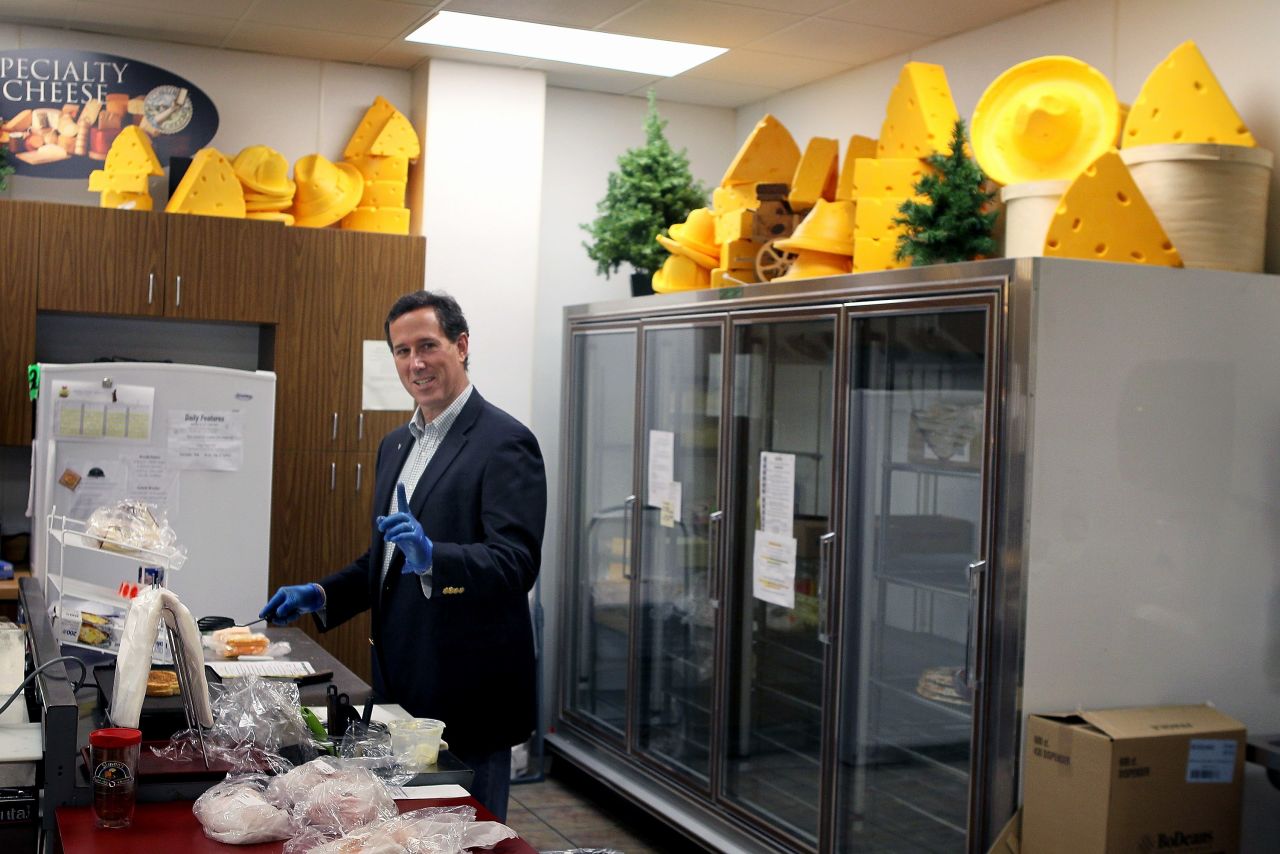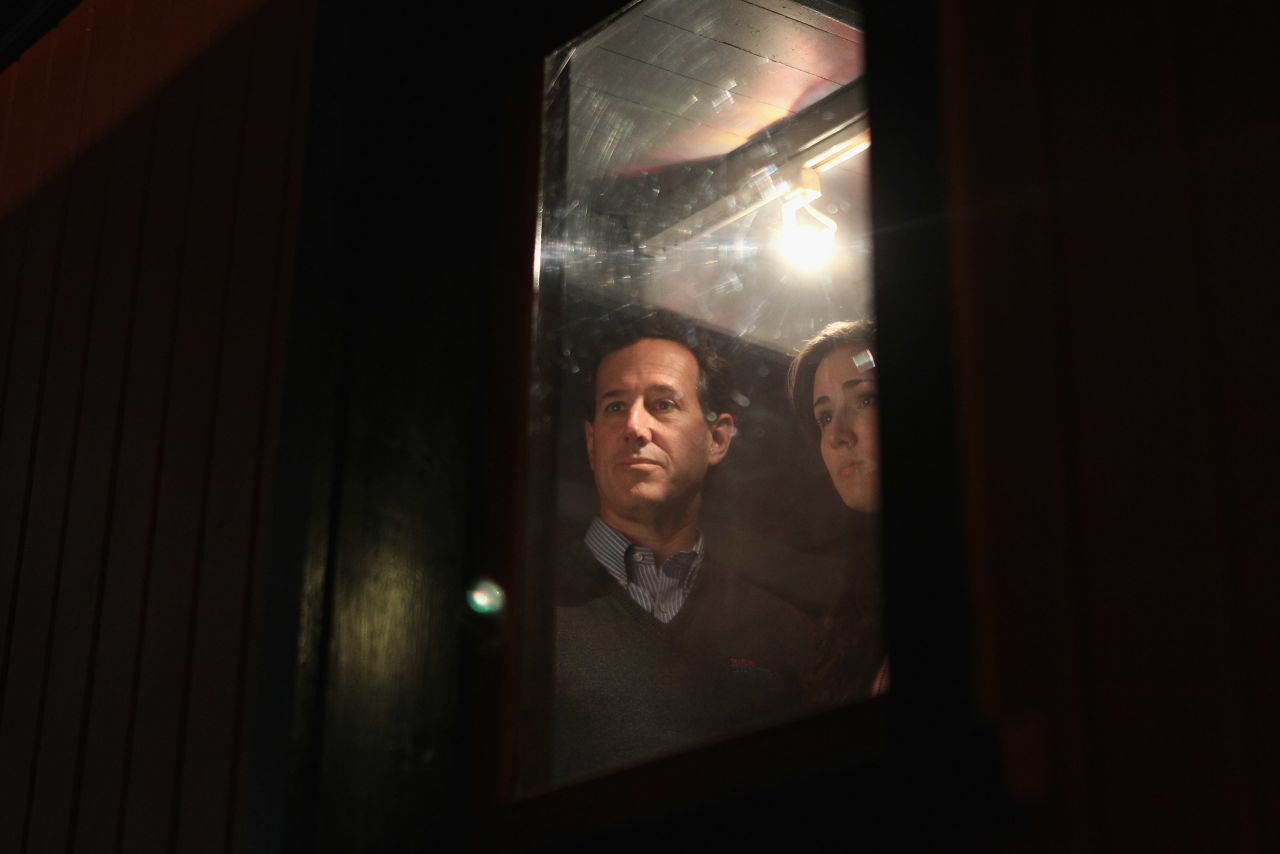 Rick Santorum's political career
Driven in part by the ISIS threat and turmoil in the Middle East and by likely Democratic nominee Hillary Clinton's tenure as secretary of state, the 2016 campaign is shaping up to have a heavy foreign policy bend.
That's a challenge for many Republicans who are light on foreign policy experience and Santorum is hoping voters see him as the most prepared to take on the job of commander in chief, having earned his foreign policy chops in eight years on the Senate Armed Services Committee.
READ: Rick Santorum: 'Love and accept' Bruce Jenner
And that foreign policy would be decidedly hawkish and built on neoconservative pillars: Santorum has called for 10,000 American "boots on the ground" to defeat ISIS. Other likely Republican 2016 candidates, including Jeb Bush, have been more reluctant to commit to additional ground troops in the Middle East.
A trimmer look – and suits
Santorum is also sporting a new look. He turned heads at the Conservative Political Action Conference earlier this year with a trimmer look and more fitted suit. And the sweater vests at the center of his 2012 brand? Gone as well, aides say, for good.
Santorum will also hope to move on from the controversies that marred his last presidential effort, including comments about homosexuality and same-sex marriage, which he compared to polygamy and, years earlier, to bestiality.
If there's anything Santorum will be looking to repeat from 2012, it's his surprise Iowa victory, when he barnstormed through every one of the state's 99 counties and edged past his GOP opponents.
But as he launches his presidential campaign, Santorum is without the political operative who helped steer him to victory in Iowa. Chuck Laudner, the Iowa GOP operative who crisscrossed the state with Santorum in his "Chuck Truck" and was considered crucial to that win, left Santorum's political operation earlier this year to manage Donald Trump's political prospects in Iowa.
While Santorum's 2012 campaign was marked by grassroots activism and a cash-strapped effort, he is looking to overcome the fundraising hurdles that sank his fortunes in 2012, forcing him to drop out.
He hired a new finance team early on to steer his fundraising efforts, a task led by Rob Bickhart, former finance director for the Republican National Committee. And heavyweight Republican donor Foster Friess, who helped bankroll Santorum's 2012 effort, has already started his efforts to draw more money to Santorum's new campaign.
Who's running for president?
CNN's Ashley Killough contributed to this report.