Editor's Note: This is one in an occasional series called "Rewind: Where are they now?" It catches up with people who stumbled into the headlines – and then faded from view.
Story highlights
Several people have claimed to be the sailor and nurse in the photo
The iconic image appeared inside Life magazine's August 27, 1945 issue
Life's photo editor: "So many people have come forward... So we really don't know."
Middletown, Rhode Island
CNN
—
In a wood-paneled man cave in his basement, George Mendonsa sorts through dog-eared photos and other mementos from his service in World War II.
Above the fireplace is a painting of the USS Bunker Hill, the mighty aircraft carrier crippled by kamikaze pilots in the closing months of the war.
Below, on the carpeted floor, is a statue based on an iconic Life magazine photograph taken 70 years ago today during celebrations marking V-J Day, the end of World War II. It's a defining image of a turbulent time: a sailor kissing a nurse in New York's Times Square.
For the 92-year-old veteran, those events are closely intertwined.
He's the amorous sailor in the photo, he'll tell you – even though the magazine has long said the identity of the couple remains a mystery.
"I haven't found a person yet that I haven't convinced," says Mendonsa, a retired fisherman with a prominent nose on a long face framed by short gray hair.
"And when I get through showing you the photos … if you don't admit that, I'd say you're a phony bastard."
On the 70th anniversary of the end of the war, Mendonsa lives with his wife, Rita Petry, on a quiet street in Middletown, Rhode Island. The sleepy coastal town of about 16,000 is roughly 180 miles northeast of Times Square, where a re-enactment of the famous kiss was held Friday.
'Holy Jesus, she's beautiful'
Born in Newport to a commercial fishing family from Portugal, Mendonsa joined the Navy in 1942. After a stint in the Pacific, he was home on leave in the late summer of 1945.
His younger sister had recently married. Mendonsa helped prepare a seafood feast for the new in-laws, who visited from suburban Long Island in New York. They brought along a niece named Rita.
"Holy Jesus, she's beautiful," Mendonsa remembers thinking. "I turned on all my charm."
It worked. On August 14, 1945, the young couple was on a date in Manhattan when a clamoring crowd outside Radio City Music Hall interrupted the matinee show, pounding on the doors.
When the lights came on, shouts of "The war is over!" echoed through the music hall. Theatergoers poured into the streets, now filled with thousands of revelers.
Mendonsa and Petry stopped at a bar.
"The booze was flying and I popped quite a few," he says. "The bartender was filling glasses up and sliding them back and forth… We're all drinking and raising hell."
They left the bar and trailed the throngs to Times Square. Millions celebrated the joy of the nation as word spread of the Japanese surrender.
"I saw this nurse coming down," Mendonsa remembers. "The war is over. The excitement of the war, and the drinking – and when I see the nurse, I grabbed her."
'A curtain of flames'
Mendonsa pauses, pointing to the wall and changing the subject.
"If you go back in time," he says, "that picture up there is the Bunker Hill."
Three months before the end of the war, on the morning of May 11, 1945, the aircraft carrier was transporting thousands of crewmen, along with vast stores of fuel and ammunition.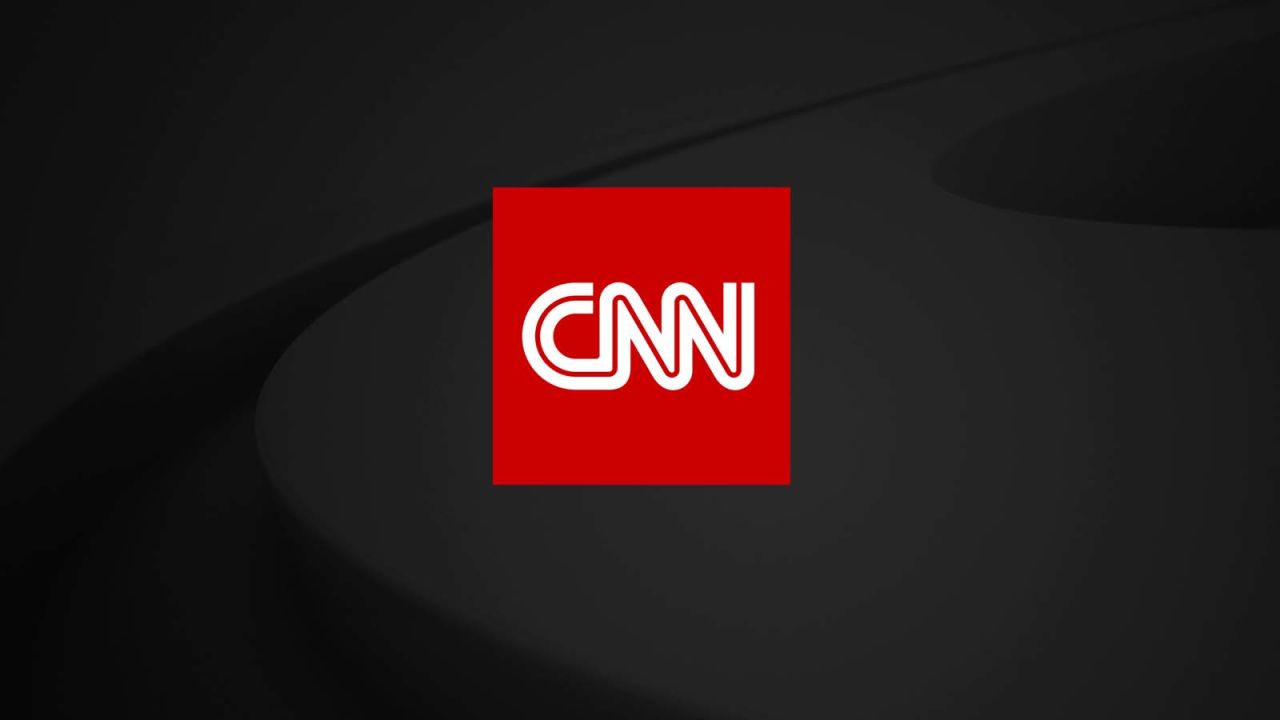 A pair of kamikazes struck the vessel about 70 miles off the coast of Okinawa. More than 350 crew members perished.
"From the flight deck down to the water was nothing but a curtain of flames," Mendonsa recalls. "We picked up the guys who jumped off. Some of these guys were hurting bad, real bad."
Mendonsa was helmsman of the closest vessel, USS The Sullivans, which was named for five brothers who died when their ship was sunk in the Battle of Guadalcanal. A hospital ship arrived later.
"Those nurses went to work on these guys," he says. "That stuck in the back of my head, I think, the rest of my life."
'It didn't matter to me'
Mendonsa returns to The Kiss.
"So we get into Times Square and the war ends and I see the nurse," he remembers. "I had a few drinks, and it was just plain instinct, I guess. I just grabbed her."
He adds, "A lot of people say, 'Well, you grabbed the nurse and you're with a date.' I say, 'For Chrissake, the war is over!' I remembered what those nurses did out there."'
25 of the most iconic photographs
That day, Petry watched as her date and future husband planted a kiss on the mouth of a stranger.
"I was in the background, grinning like a mutt," she told CNN in 2005. "So it didn't matter to me."
The public's reaction to the story bothered Petry more than the actual kiss.
"Women tell her, 'I'd kick his ass out the door,'" Mendonsa says. "She gets annoyed when people try to knock her down by saying, 'He did that and you were with him?' She's not happy when she starts getting that attitude."
Proof: The couple will celebrate their 69th wedding anniversary in October.
So who's the kissee?
One nurse kissed on V-J Day was actually a dental assistant named Greta Friedman, who saw the iconic photo for the first time in the 1960s. She recognized her figure, what she wore and, especially, her hair, according to an interview she gave the Veterans History Project in 2005.
She remembered walking across town to Times Square after hearing rumors about the war's end.
"Suddenly, I was grabbed by a sailor," she said. "It wasn't that much of a kiss. It was more of a jubilant act that he didn't have to go back."
The sailor was "very strong," she told the Veterans History Project.
"He was just holding me tight. I'm not sure about the kiss… It was just somebody celebrating. It wasn't a romantic event. It was just … 'Thank God, the war is over.'"
Friedman, who was born in Austria, lost her parents in the Holocaust, according to Lawrence Verria, co-author of the book, "The Kissing Sailor: The Mystery Behind the Photo that Ended World War II." The authors describe evidence they say definitively proves that Mendonsa and Friedman were the people in the photograph.
After escaping Europe, Friedman came to the United States to live with family when she was 15. She later married and moved to Frederick, Maryland, where she had two children.
Friedman, who was not interviewed for this story, now lives in an assisted living facility in Maryland and her memory is failing, according to Verria.
'Goddammit, that's me'
It was 1980 when Mendonsa first saw the photo. A friend called him.
"Where the hell were you when the war ended?" the friend asked, according to Mendonsa.
"Times Square, New York."
"Well, I know you were."
"You don't know where the hell I was."
"I've got a Life magazine here. There's a sailor kissing a nurse. I know it's you."
Mendonsa had a similar reaction when he saw the picture, which was shot by legendary Life magazine photographer Alfred Eisenstaedt.
"I said, 'Goddammit, that's me,'" he remembers. "The first thing that caught me … was the hand, the size of the hands. I said, 'That's my hand.'"
He holds up his outsized hand and offers other details – a small bump inside the left arm that he says is seen in the photo, a scar from a barroom fight above his right eye.
And he displays another photo of the moment, also shot by Eisenstaedt, of the kissing couple with a grinning young woman in the background. It's Rita, Mendonsa says.
"My wife kept looking at that picture, and kept saying that's her," he says. "She can be identified in that photo probably quicker and easier than trying to identify me."
'Balloon boy,' Jessica Lynch, trapped Chilean miners - where are they now?
'We really don't know'
The V-J Day kiss was captured at the same time by two different photographers: Eisenstaedt and Navy photographer Victor Jorgensen, whose version is lesser known.
Many people have claimed to be the subjects of the image.
"So many people have come forward and said, 'That was me,'" says Liz Ronk, photo editor of Life. "So we really don't know."
One of them, Carl Muscarello, was a former New York police detective.
"It was a lovely, lovely kiss," he told CNN. "I held her close to me and, when I felt like she was going to pass out from lack of air, I let go of her."
A retired Los Angeles elementary school teacher named Edith Shain, who died in 2010, insisted she was the mystery nurse.
"We had stockings with seams in them and I always had trouble keeping them straight," she told CNN. "You see, there's a little wrinkle there."
An ex-sailor who lived in Houston, Glenn McDuffie, also staked his claim. McDuffie died last year at the age of 86.
"Glenn McDuffie kissed the nurse," Houston police forensic artist Lois Gibson told CNN affiliate KTRK in 2007. "Glenn McDuffie is the swabbie that kissed the nurse and celebrated the war is over."
But according to the authors of "The Kissing Sailor: The Mystery Behind the Photo that Ended World War II," facial-recognition technology and high-tech forensic reconstructions proved that Mendonsa was the one.
'Indiscriminate chain-kissing'
On August 27, 1945, the famous photo was buried on page 27 of the 10-cent weekly. A ballet swimmer – who would now be called a synchronized swimmer – graced Life's cover.
Eisenstaedt's full-page masterpiece was part of a spread with the headline, "The Men of War Kiss from Coast to Coast." It featured smooching servicemen across the country.
"From city to city and block to block, the purpose was the same but the techniques varied," the article stated.
"They ran the osculatory gamut from mob-assault upon a single man or woman, to indiscriminate chain-kissing. Some servicemen just made it a practice to buss everyone in skirts that happened along, regardless of age, looks or inclination."
Eisenstaedt used a Leica to shoot four frames of the kissing sailor and nurse.
"I was very lucky because I found this man … grabbing any and every girl in sight," he said in a 1983 BBC documentary. "Whether she was a grandmother, stout, thin, old, thick… it doesn't make any difference."
Eisenstaedt, who died in 1995, added: "People tell me that when I'm in heaven … people will remember that picture: 'Oh, this is the photographer who took that picture of V-J Day.'"
On Friday, the Times Square Alliance hosted a mass re-enactment of the kiss. The business improvement district marks the anniversary every five years, handing out white sailor caps and red roses to the first 200 couples.
"My theory over time has been, 'You know what? They're all true,'" alliance president Tim Tompkins says of the many people claiming to be the subjects of the iconic photo.
"There were sailors all over… There was an outpouring of emotion. There was a lot of smooching."
But Mendonsa says that's him, kissing Friedman in the picture.
"If I can't prove it to you, I'll buy you a cigar."
CNN's Michael Martinez contributed to this report.