Story highlights
French police are seeking a second man connected to attacks, French ambassador says
Brother of two Paris suspects calls on fugitive brother to surrender
Belgium was aware of three key suspects before the Paris attacks, prosecutor says
Investigators looking into Friday's terror attacks in Paris believe another suspect besides Salah Abdeslam is at large, the French ambassador to the United States said Tuesday. Police have not been able to locate that man, Gérard Araud said.
Salah Abdeslam and at least two other key suspects in attacks that killed at least 129 people were on Belgian authorities' radar before Friday, a Belgian federal prosecutor told CNN.
In February, Belgian investigators questioned and released two brothers linked to the attacks, Ibrahim and Salah Abdeslam, prosecutor Eric Van der Sypt said. Authorities knew that suspect Bilal Hadfi had visited Syria, and were unaware he'd returned to Europe, Van der Sypt said.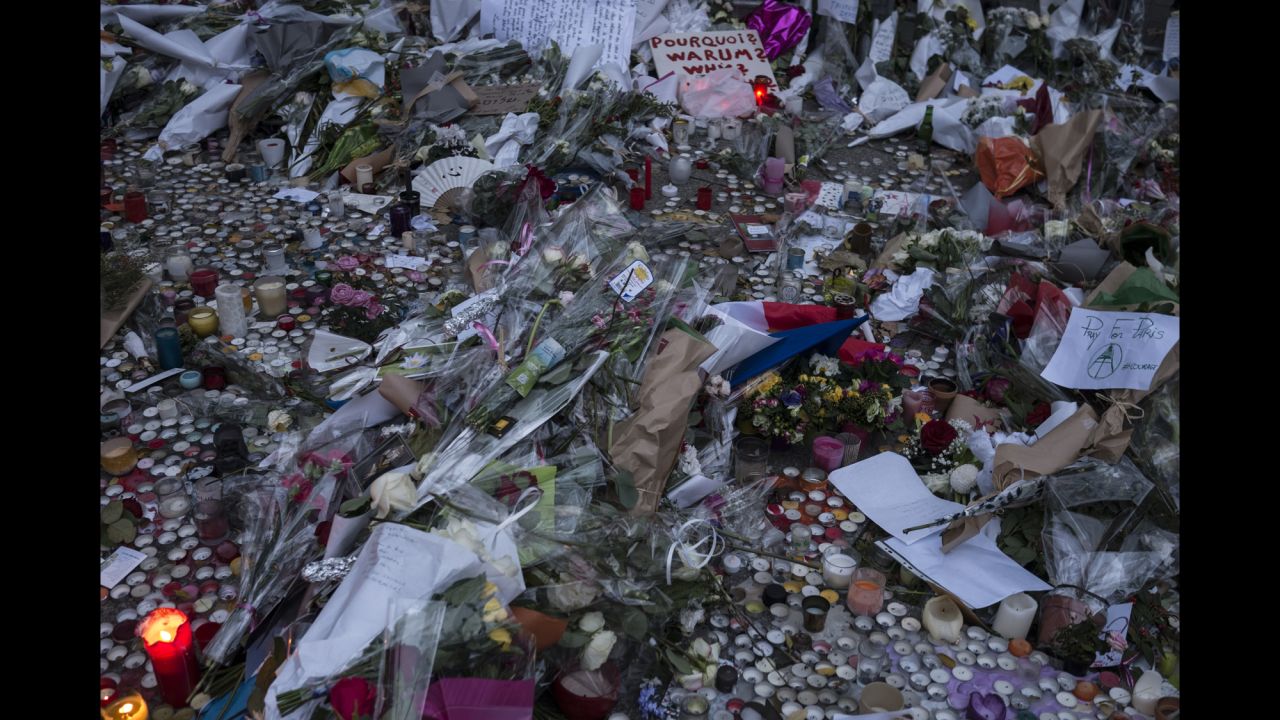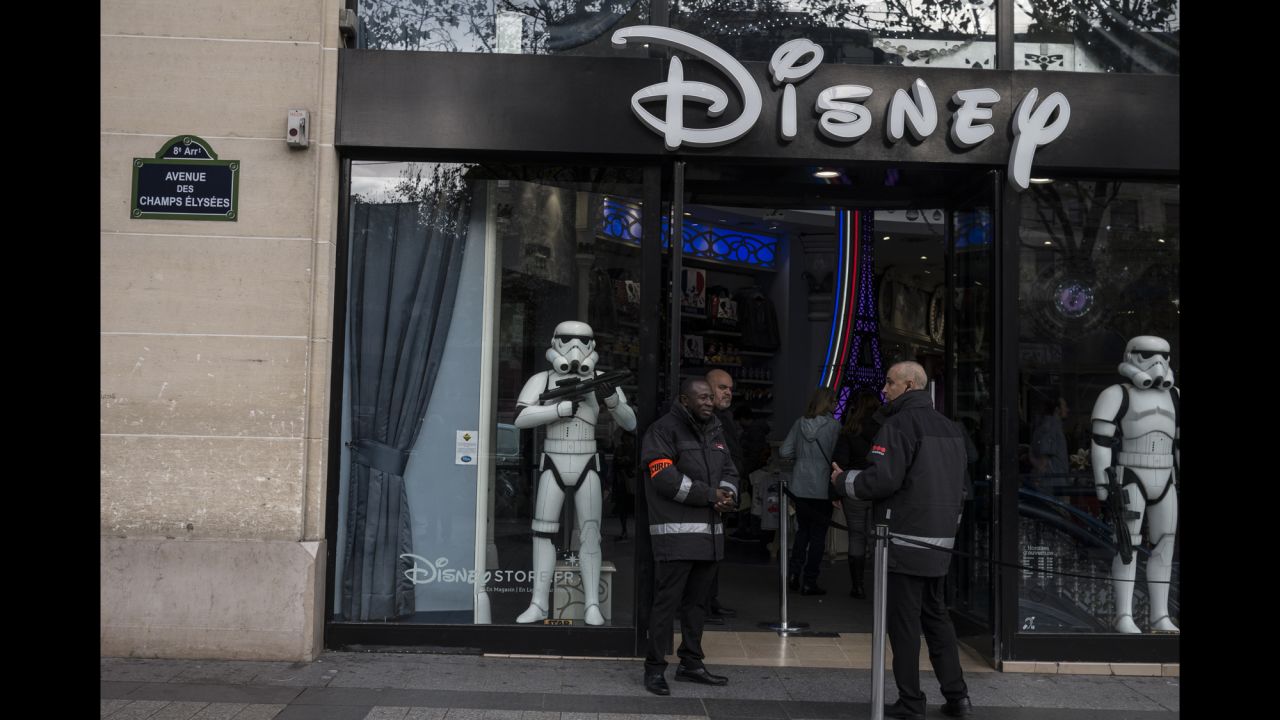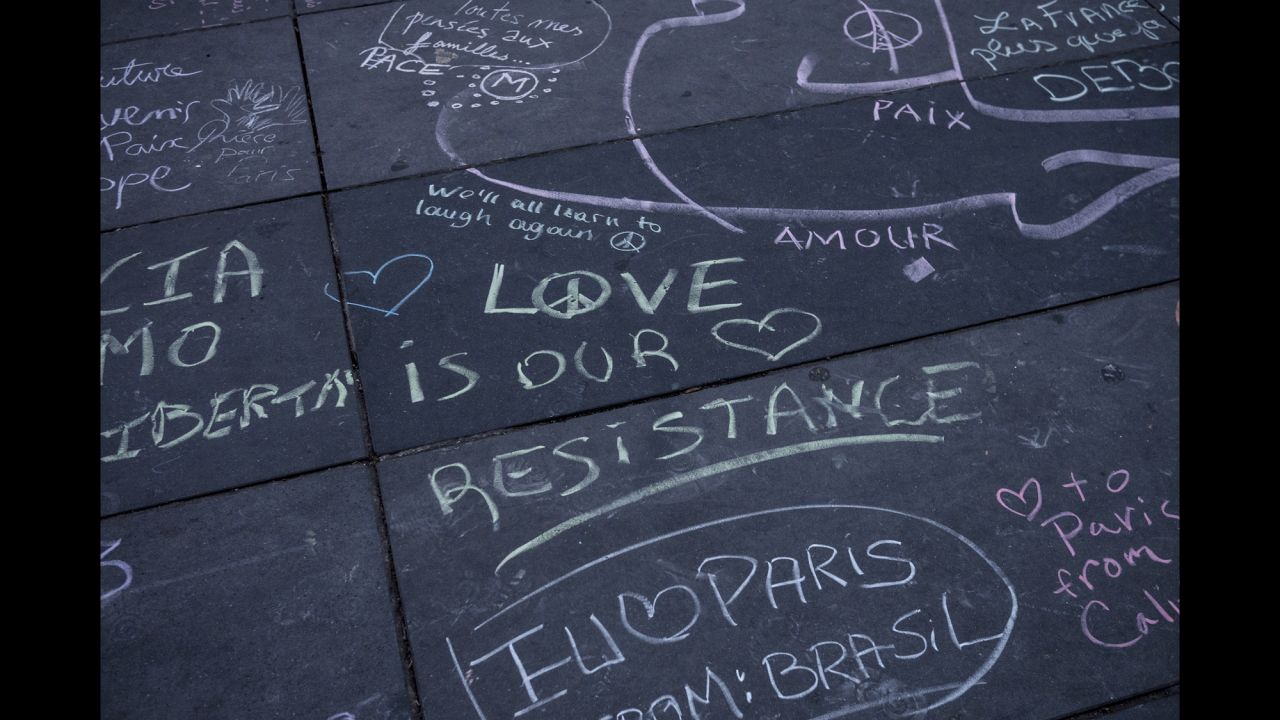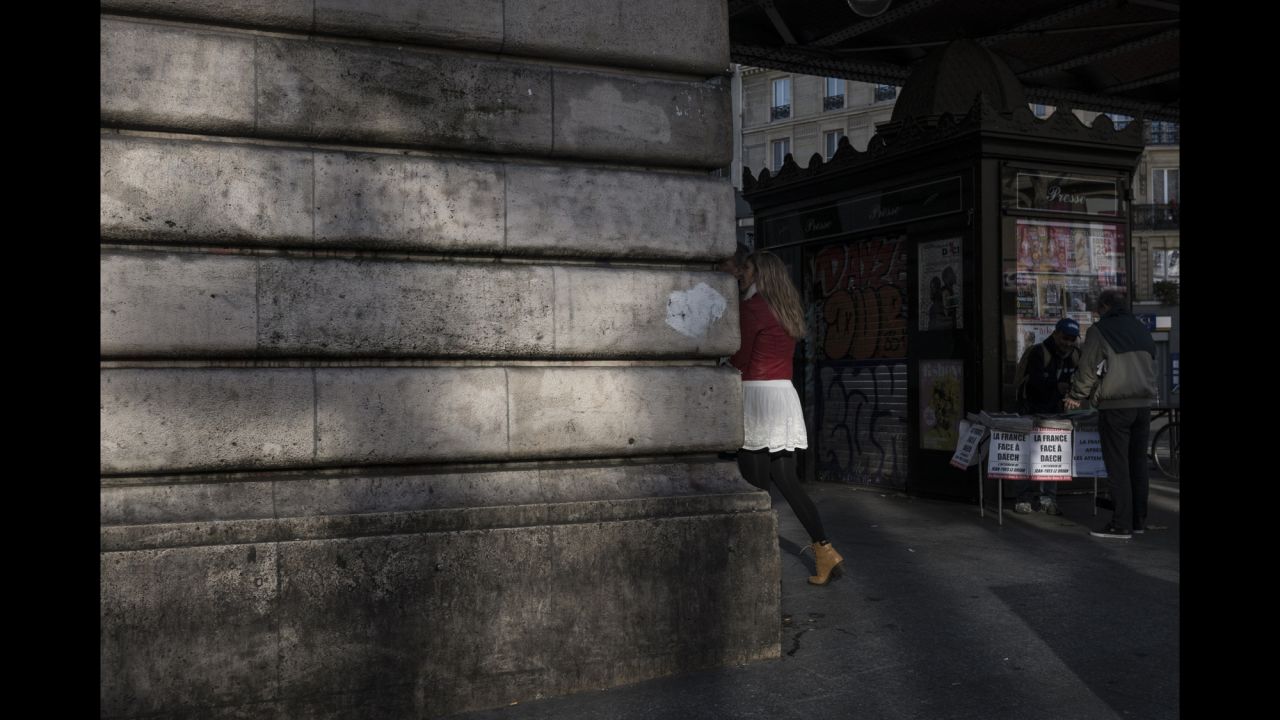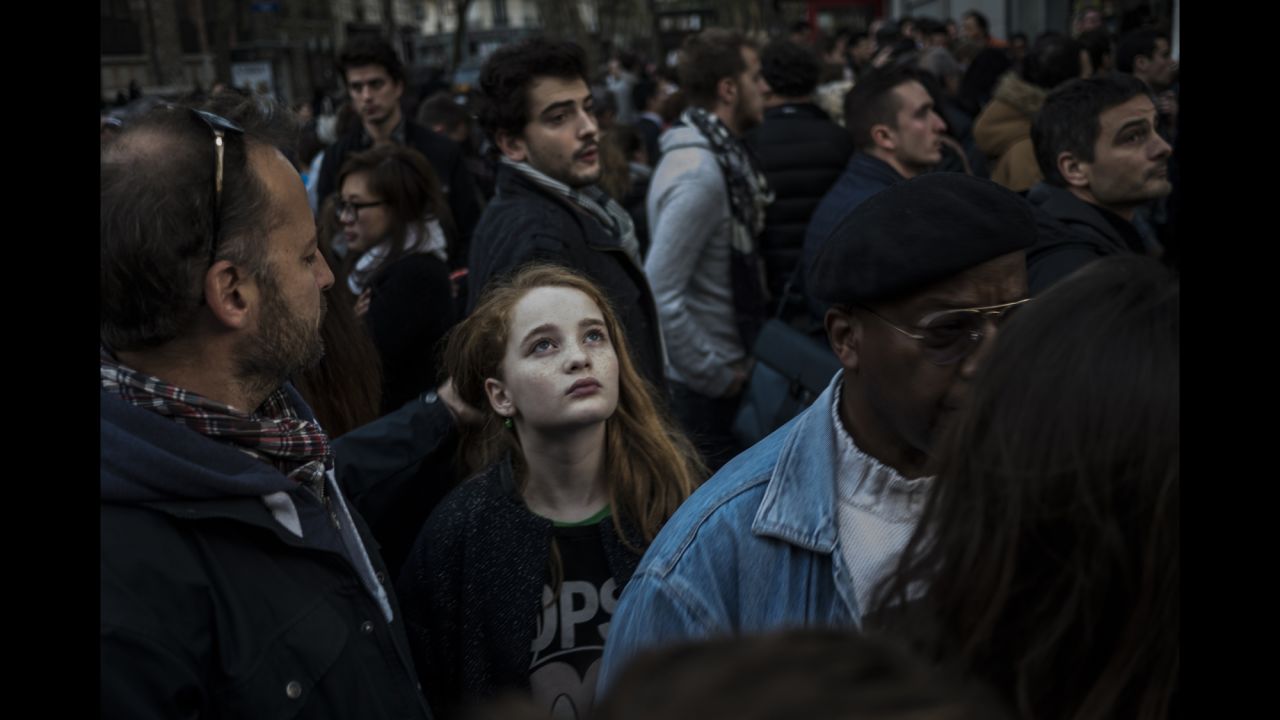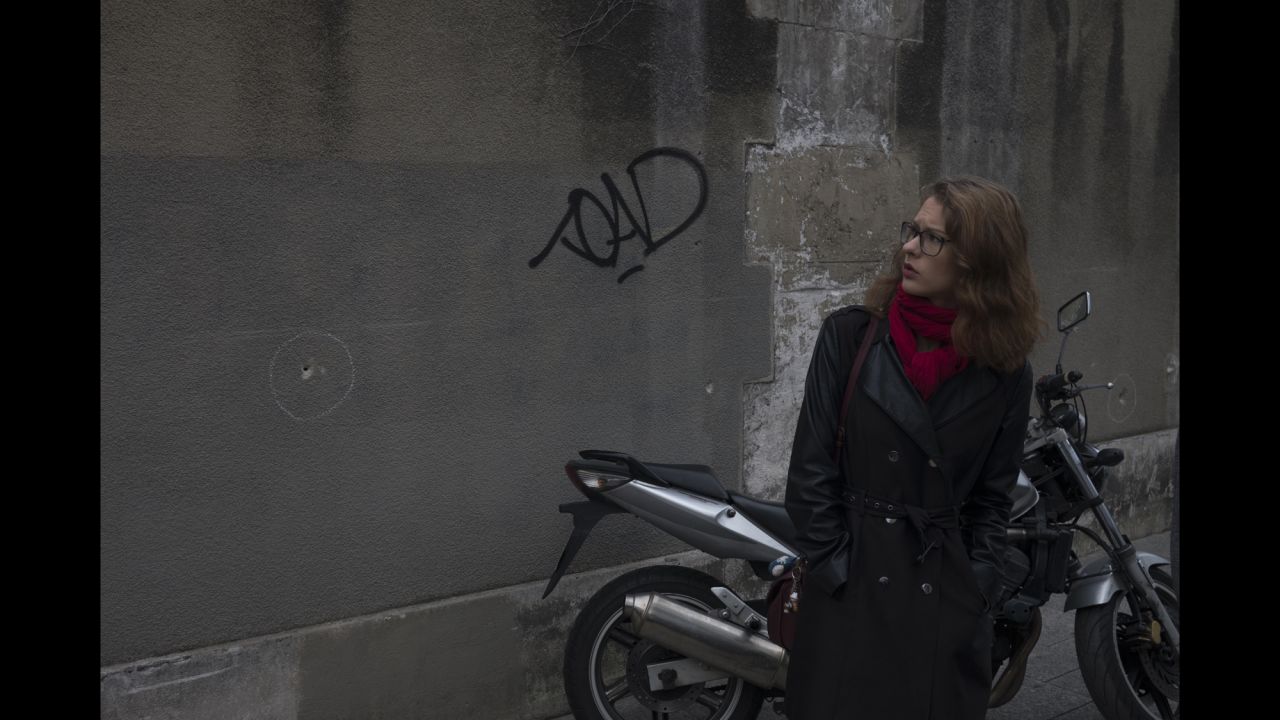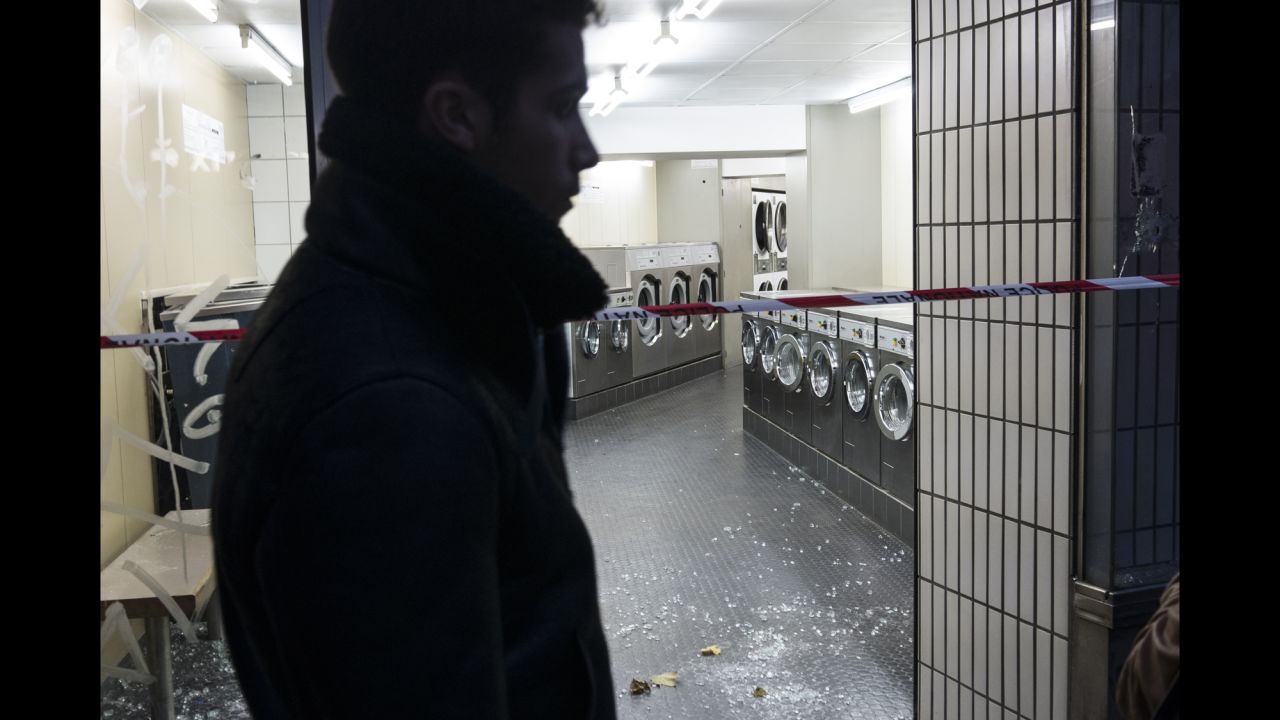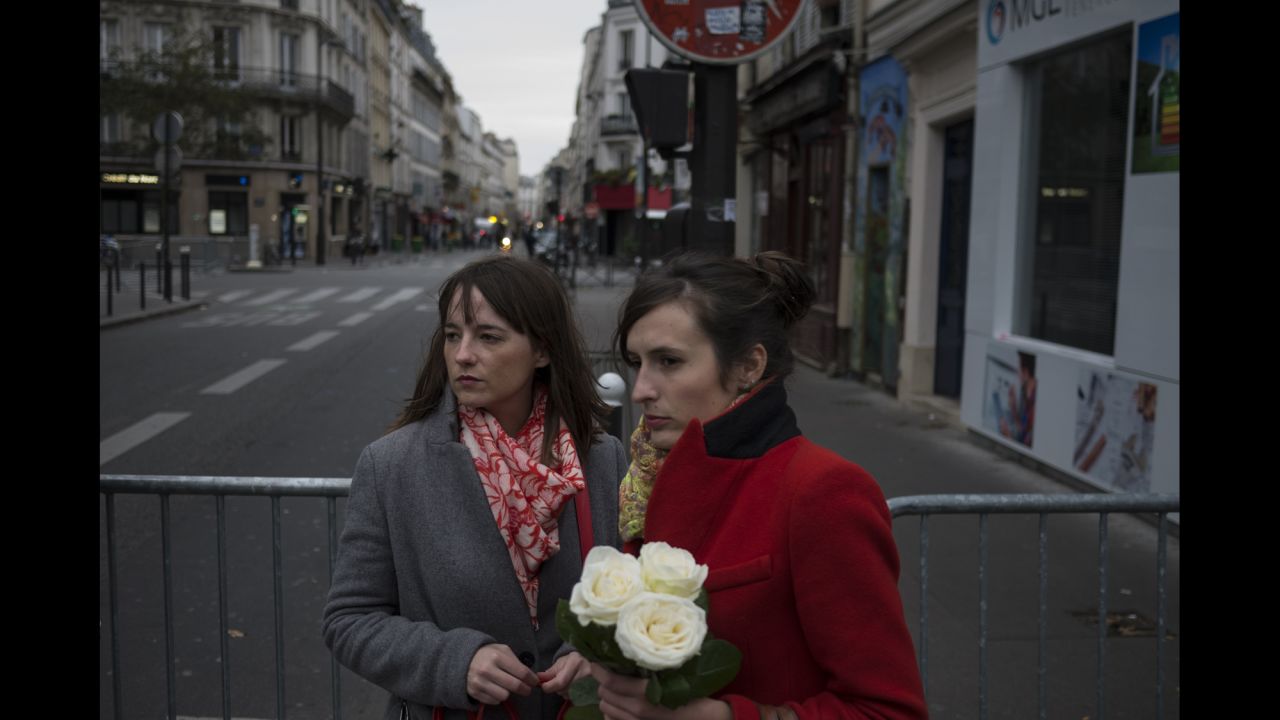 Aftermath of Paris terror attacks
It's possible that suspects who were directly involved in the attacks remain at large, a French counterterrorism source close to the investigation told CNN.
Here's what we know about the suspected attackers:
Bilal Hadfi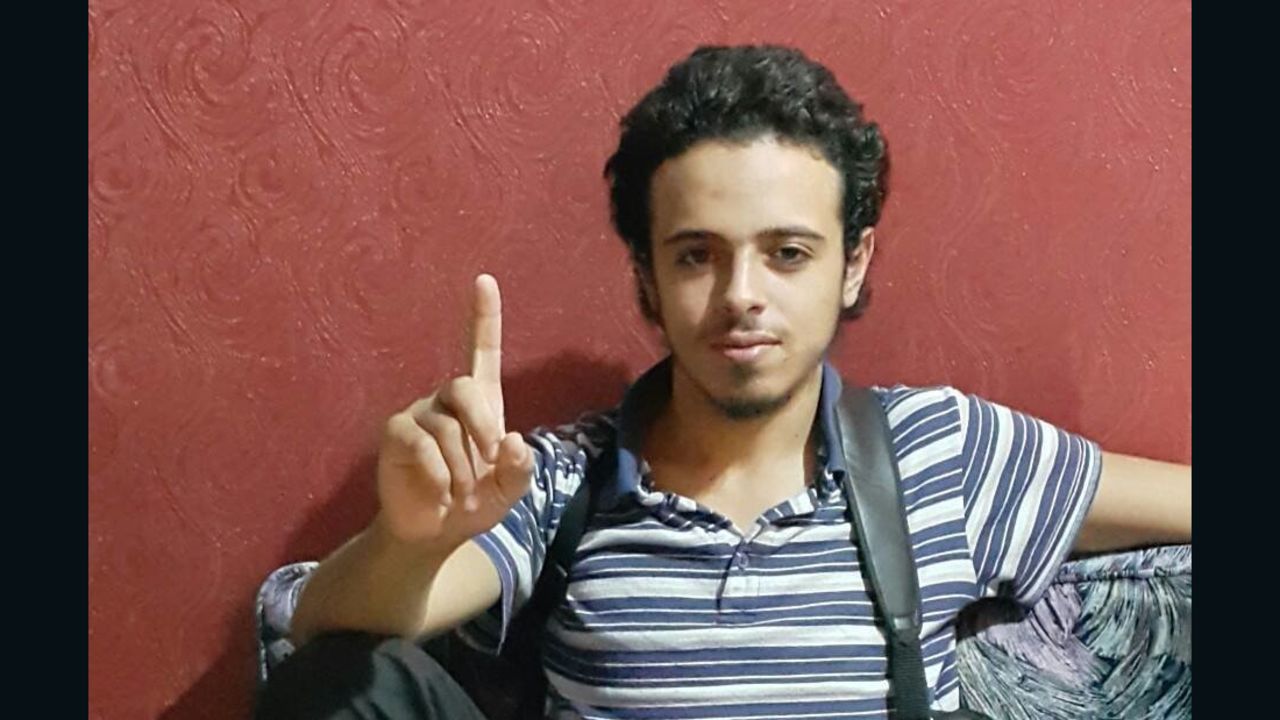 Status: Dead
Residence: Belgium
Suspected of: Stadium suicide bombing (Stade de France)
Bilal Hadfi has been identified by several sources as one of the three suicide bombers who struck outside the Stade de France.
Hadfi, a Belgian resident who was 19 or 20 years old, is thought to have fought in Syria, where he went under the names Abu Moudjahid Al-Belgiki and Bilal Al Mouhajir, Belgian terror expert Guy van Vlierden said.
Hadfi appears to have traveled to Syria as recently as spring, van Vlierden said, citing analysis of Hadfi's social media postings and other communications.
"What we didn't know is apparently he was back, as he blew himself up in Paris. But we had no knowledge of the fact that he was back in Europe," Van der Sypt said on Tuesday.
'Ahmad al Muhammad' (false name)
Status: Dead
Residence: Unknown; immigrated with Syrian refugees
Suspected of: Stadium suicide bombing (Stade de France)
One of three bombers who detonated themselves at the Stade de France late Friday arrived on the Greek island of Leros on October 3 among numerous Syrian refugees, according to a French senator who was briefed by the Ministry of the Interior.
This man held an emergency passport or similar document and falsely declared himself to be a Syrian named Ahmad al Muhammad, born on September 10, 1990, the senator said.
The man was allowed to enter Greece and from there moved to Macedonia, then Serbia and Croatia, where he registered in the Opatovac refugee camp, the lawmaker said.
Eventually, he made his way to Paris.
French police on Tuesday launched an appeal to the public to help identify him. Police issued a photo of the suicide bomber, asking the public to contact authorities through an email address (alerte-attentat@interieur.gouv.fr) in an effort to get information on the man.
Identity unknown
Status: Dead
Suspected of: Stadium suicide bombing
Not much is known about the third suicide bomber at the Stade de France. The French senator said two of those who detonated themselves at the stadium carried false Turkish passports.
Samy Amimour
Status: Dead
Suspected of: Bataclan concert suicide bombing
The Paris prosecutor's office identified Samy Amimour, 28, as one of the suicide attackers who carried out the massacre at the Bataclan concert hall.
French anti-terrorism authorities had been aware of Amimour; he had been charged for "activities in collaboration with a terrorist enterprise" in 2012, the prosecutor's office said.
He was placed under supervision in 2012 after anti-terrorism authorities investigated an aborted attempt to travel to Yemen, the statement said.
Amimour was known to have links to terrorists and had been the subject of an international arrest warrant since 2013 after violating the judicial supervision he had been placed under, the prosecutor's office said.
Three of his relatives are in custody, it said.
Ismael Omar Mostefai
Status: Dead
Residence: Chartres, France
Suspected of: Bataclan concert suicide bombing
Ismael Omar Mostefai has been identified as one of the three suicide bombers armed with assault rifles at the Bataclan concert hall, where at least 89 people were killed.
Paris Prosecutor Francois Molins described Mostefai as a 29-year-old French citizen with a criminal record. He was from the southern Paris suburbs, Molins said. He was identified by fingerprints and was believed to have been radicalized in 2010 but had never been accused of terrorism, Molins said.
Mostefai lived in the French town of Chartres at least until 2012, according to Jean-Pierre Gorges, the mayor of Chartres, who is also a member of parliament.
Mostefai entered Turkey legally in 2013, a Turkish official said. The next year, France provided four names of terror suspects, and a subsequent investigation revealed Mostefai was associated with that group, the official said. In December 2014 and in June, Turkey requested more information on Mostefai, but France did not respond, the official said. There is no record of Mostefai leaving Turkey, the official said.
Identity unknown
Status: Dead
Suspected of: Bataclan concert suicide bombing
Little is known about the third suicide bomber at the Bataclan concert.
Ibrahim Abdeslam
Status: Dead
Citizenship: French
Suspected of: Suicide bombing, cafe on boulevard Voltaire
Le Monde reported that Ibrahim Abdeslam was the suicide bomber who detonated near a cafe in eastern Paris. The Paris prosecutor's office has identified that attacker as a 31-year-old French citizen but hasn't disclosed his name.
Several people were injured in the attack, but only the bomber was killed.
According to Le Monde, Ibrahim Abdeslam rented the black Seat car that authorities say was used in the string of deadly attacks on restaurants and bars on Friday. It's not yet clear whether he was in the vehicle at the time of the attacks, the newspaper said.
The Seat was found abandoned in the eastern Paris suburb of Montreuil with three Kalashnikov automatic rifles inside, CNN affiliate BFMTV reported Sunday.
"Ibrahim tried to go to Syria and was sent back by the Turks in the beginning of 2015," Van der Sypt told CNN. "It was after that that we questioned him." Investigators released Ibrahim and his brother Salah Abdeslam in February after they denied they wanted to go to Syria.
A bar in Brussels, Belgium, registered to Ibrahim Abdeslam was shut down on suspicion of drug-related offenses eight days before the Paris attacks, the mayor of the Brussels suburb of Molenbeek, Francoise Schepmans, told CNN on Tuesday.
Abdeslam's brother Mohamed, who was detained over the weekend, questioned, then released, told CNN's Erin Burnett on Tuesday, "My brother [Ibrahim Abdeslam] who has participated in this terrorist attack was probably psychologically ready to commit such an act. These are not regular people. You cannot have the slightest doubt that they have been prepared, that they must not leave any trace which would cause suspicion that they might do such things. And even if you saw them every day, their behavior was quite normal."
Salah Abdeslam
International manhunt for Paris attacks suspect
Status: On the loose
Citizenship: Belgium-born, French national
Suspected of: Unclear
Belgium has issued an international warrant for Salah Abdeslam, a Belgium-born French national, and French police released his photo, asking people to be on the lookout but warning not to interact with him, saying he is dangerous.
Salah Abdeslam had been questioned by French police earlier but was not detained, a source close to the investigation into the Paris attacks said.
He was driving toward the Belgian border when police stopped and questioned him a few hours after the attacks, the source said. Now, his whereabouts are unknown.
The vehicle that Salah Abdeslam was traveling in when he was stopped and questioned by French authorities after the Paris attacks was later found by Belgian authorities parked in the Brussels neighborhood of Molenbeek, where his family lives, said Van der Sypt.
Salah Abdeslam has also been tied to a black Renault Clio found in Paris' 18th district Tuesday morning. Police sources say Salah rented that car, which bears Belgian plates.
Investigators haven't said much about how they believe Abdeslam is tied to Friday's terror attacks in the French capital.
Identity unknown
Status: On the loose
Suspected of: Links to Paris attacks. Not much is known about the second suspect whom French police are seeking.
As they work to confirm whether a second suspect in the Paris terror attacks is on the run, French police are analyzing a video recorded by a witness that may show that suspect inside a car tied to the attacks, French media reported. Police are currently analyzing the video, which shows two gunmen inside a black SEAT and perhaps a third individual driving the car, France 2 said.
Abdelhamid Abaaoud
Status: Alive
Citizenship: Belgium
Residence: Syria
Suspected of: Masterminding the attacks from Syria
Abaaoud joined ISIS in 2014. He has been implicated in the planning of a number of terror attacks and conspiracies in western Europe, notably a plot broken up in Belgium in January.
Abaaoud is in his late 20s and is thought to be close to ISIS leader Abu Bakr al-Baghdadi.
French air strikes were carried out against an ISIS training camp in Raqqa last month in an effort to kill Abaaoud, a French counterterrorism source told CNN.
"He was the one training foreign fighters," the source said.
Intelligence officials also think Abaaoud may have had contact with Ayoub El Khazzani, who is accused of an attempted gun attack on board a train between Brussels and Paris in August.
Officials have said Salah Abdeslam – the suspected eighth Paris attacker – is a longstanding associate of Abaaoud. Both men were involved in gangs in Molenbeek, Belgium, carrying out robberies and other petty crime.
France's former top counterterror judge Jean-Louis Bruguiere told CNN's Jim Sciutto the Paris attacks were planned in Syria.
Who is Abdelhamid Abaaoud, suspected ringleader of the Paris terror attack?
CNN's Erin Burnett, Ivan Watson, Christiane Amanpour, Tim Lister, Paul Cruickshank, Nima Elbagir, Margot Haddad, Steve Almasy and Ralph Ellis contributed to this report.