Story highlights
NEW: Local police detain 12 in connection with the landslide
Former top official in charge of regulating dump kills himself
More than 70 people are still missing in landslide disaster
A former official in charge of regulating a massive waste dump that collapsed in the southern Chinese city of Shenzhen has killed himself, local police said Monday.
The former director of the Urban District Administrative Enforcement Bureau in the city's Guangming district where the landslide disaster took place December 20, jumped off a residential building Sunday night, the Shenzhen Nanshan District public security bureau said on its official Weibo social media account.
Police only identified him by his family name Xu but Caixin, an influential financial magazine identified the official as Xu Yuan'an.
Police and state media have not said whether Xu had been directly responsible for authorizing the dump.
In a statement posted on its official Weibo page, the Shenzhen Public Security Bureau said the police had taken what they call "compulsory measures" against 12 people who should be held responsible for the landslide, including executives of the facility.
State broadcaster CCTV said they had been detained.
No natural disaster
A search of the Shenzhen Guangming District Government website suggested Xu was still director in July 2015 and local media reported that his bureau had approved the waste dump.
Authorities have said that the mountain of construction debris, which swallowed 33 buildings when it collapsed, was a result of safety violations – not a natural disaster.
"Those responsible for the incident will be seriously punished in accordance with laws and regulations," a state investigation team said Friday.
Rescue crews have pulled out four bodies after the landslide in Shenzhen on Sunday.
Rescue effort involves thousands
A massive rescue effort involving 4,000 people has been underway since Sunday's landslide, but the likelihood of finding people still alive is small, CCTV said.
CNN footage showed dozens of excavators working to clear the rubble, dwarfed by the sheer scale of the landslide, which covered 380,000 square meters (94 acres) – or around 60 football fields.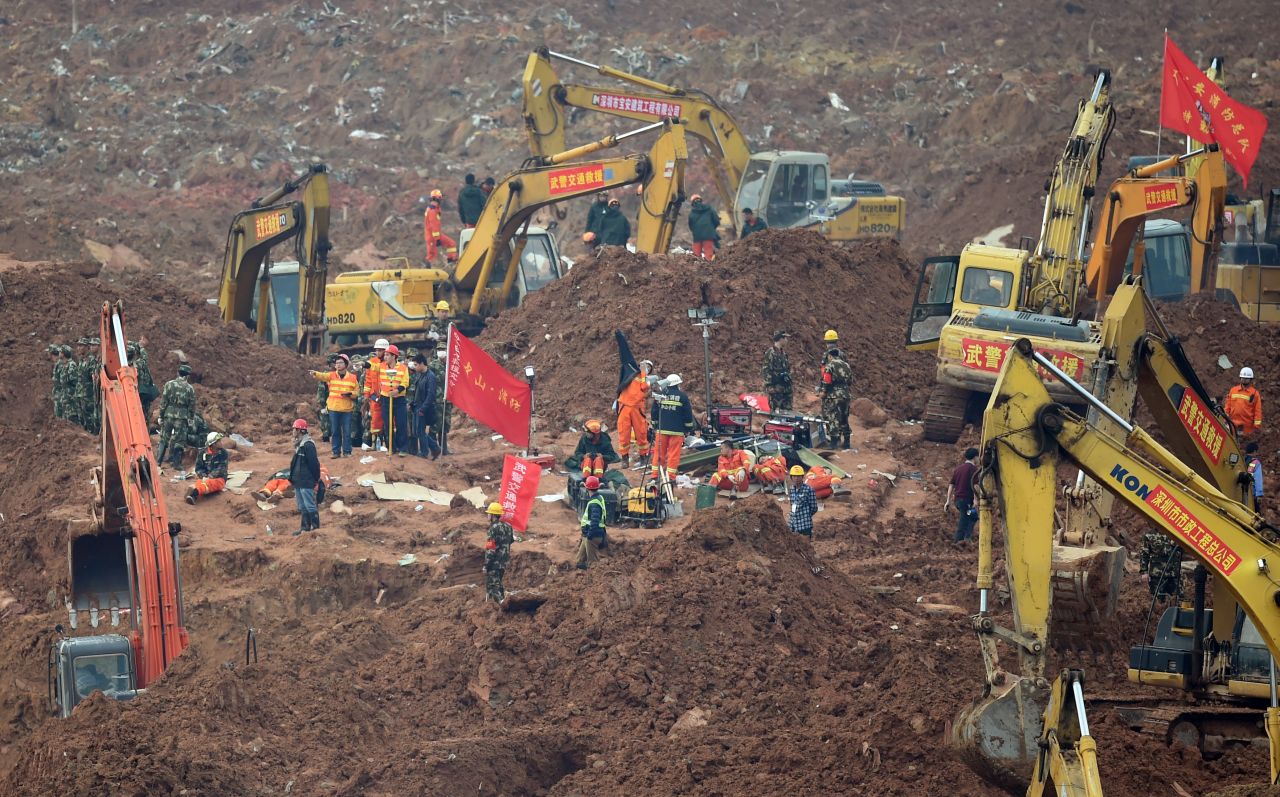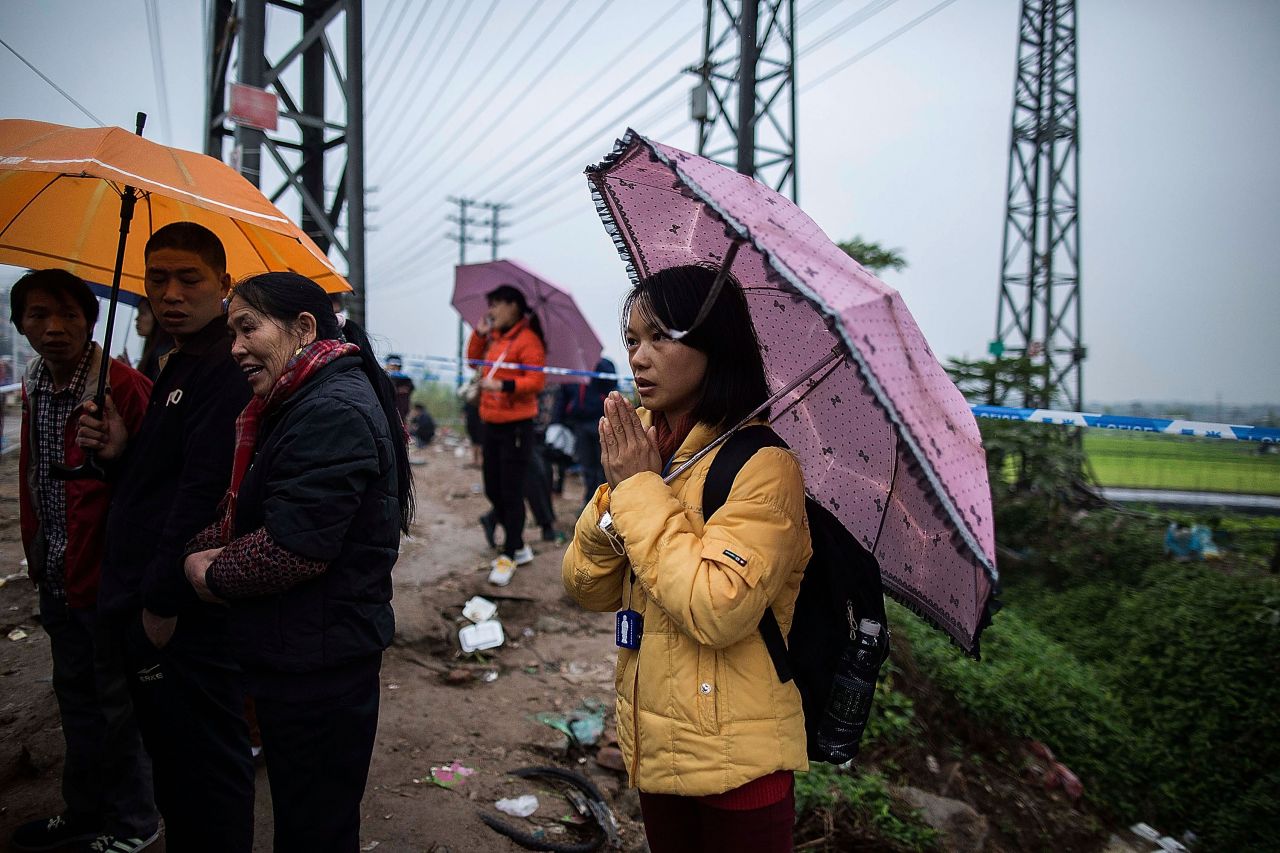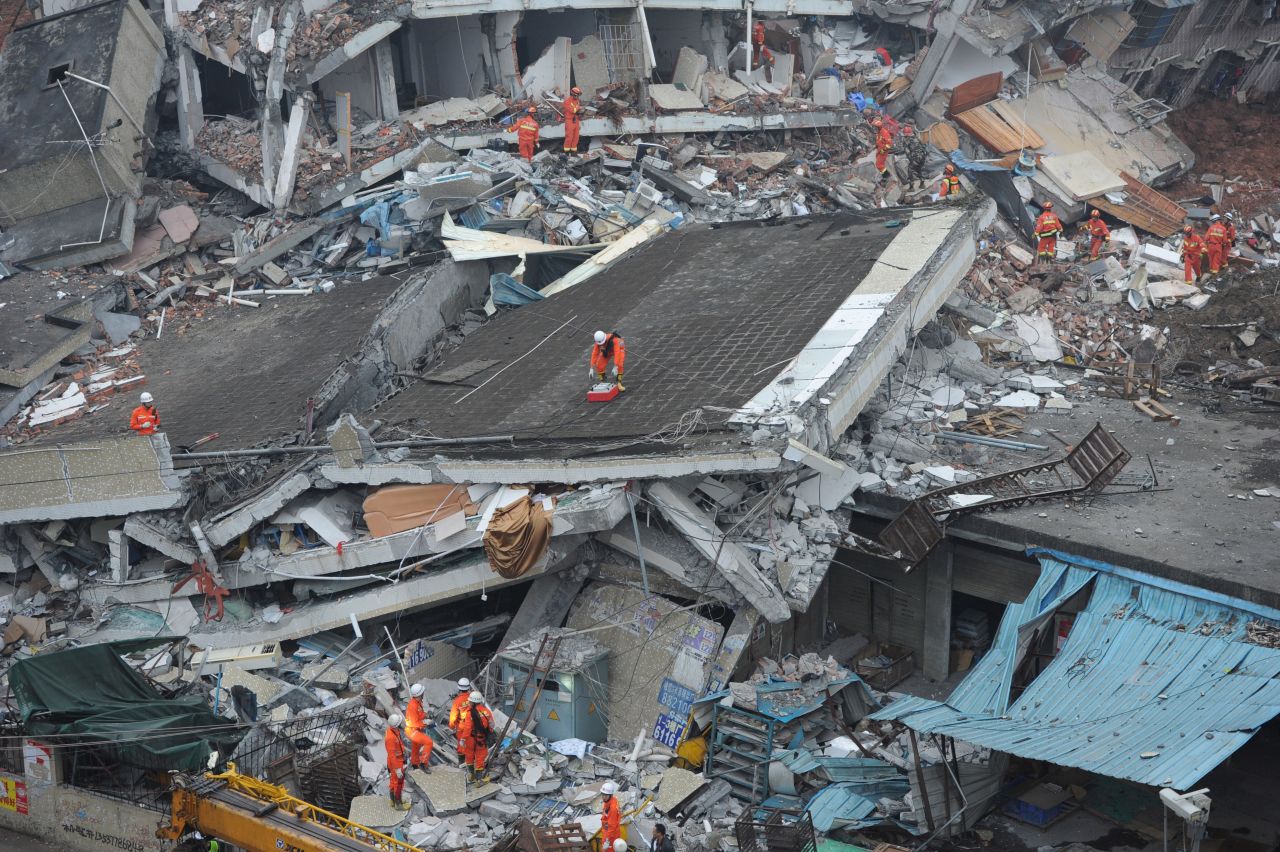 Landslide buries buildings in Southern China
Densely packed with few air pockets, the mud and debris were piled four stories tall in some places, CCTV reported. The landslide toppled buildings and ruptured a gas pipeline, so clearing the site could take weeks, it added.
The company in charge of the waste dump's construction purportedly raised safety concerns in a January report filed with the municipal government, according to the state-run Legal Evening News.
Local residents told Xinhua that hundreds of trucks carrying construction waste used to dump trash into the pile every day. A security guard working in a factory in the area told Xinhua that a 250-yuan ($38) fee was charged per truck.