Watch President Barack Obama with CNN's Anderson Cooper this Thursday, January 7 at 8 p.m. ET for a town hall meeting on guns in America.
Story highlights
Obama expected to launch new gun control actions in coming weeks
New executive actions could partially close the "gun show loophole"
Republican candidates have accused Obama of overstepping his authority
The Obama administration will announce a series of executive actions on Tuesday to combat gun violence in the U.S.
Among other things, the actions would expand mandatory background checks for some private sales. The administration would also provide more funding for mental health treatment, FBI staff and the Bureau of Alcohol, Tobacco Firearms and Explosives agents.
"These are not only recommendations that are well within my legal authority and the executive branch," Obama told reporters gathered Monday in the Oval Office. "But they are also ones that the overwhelming majority of the American people, including gun owners, support and believe in."
With Attorney General Loretta Lynch by his side, the President said he planned to roll out the new restrictions, aimed at combating a wave of recent shootings, in the coming days. He will hold a town hall on the topic Thursday that will air on CNN and is expected to make it a focus next week during his final State of the Union address.
Republicans in Congress and on the presidential campaign trail have blasted any attempt by the White House to crack down on gun rules.
"Pretty soon you won't be able to get guns," Donald Trump told CNN's Chris Cuomo Monday during an interview on "New Day." "It's another step in the way of not getting guns."
House Speaker Paul Ryan called out the President's "dismissiveness" toward the Second Amendment as well as Congress.
"While we don't yet know the details of the plan, the President is at minimum subverting the legislative branch, and potentially overturning its will," Ryan said in a statement Monday. "His proposals to restrict gun rights were debated by the United States Senate, and they were rejected. No President should be able to reverse legislative failure by executive fiat, not even incrementally."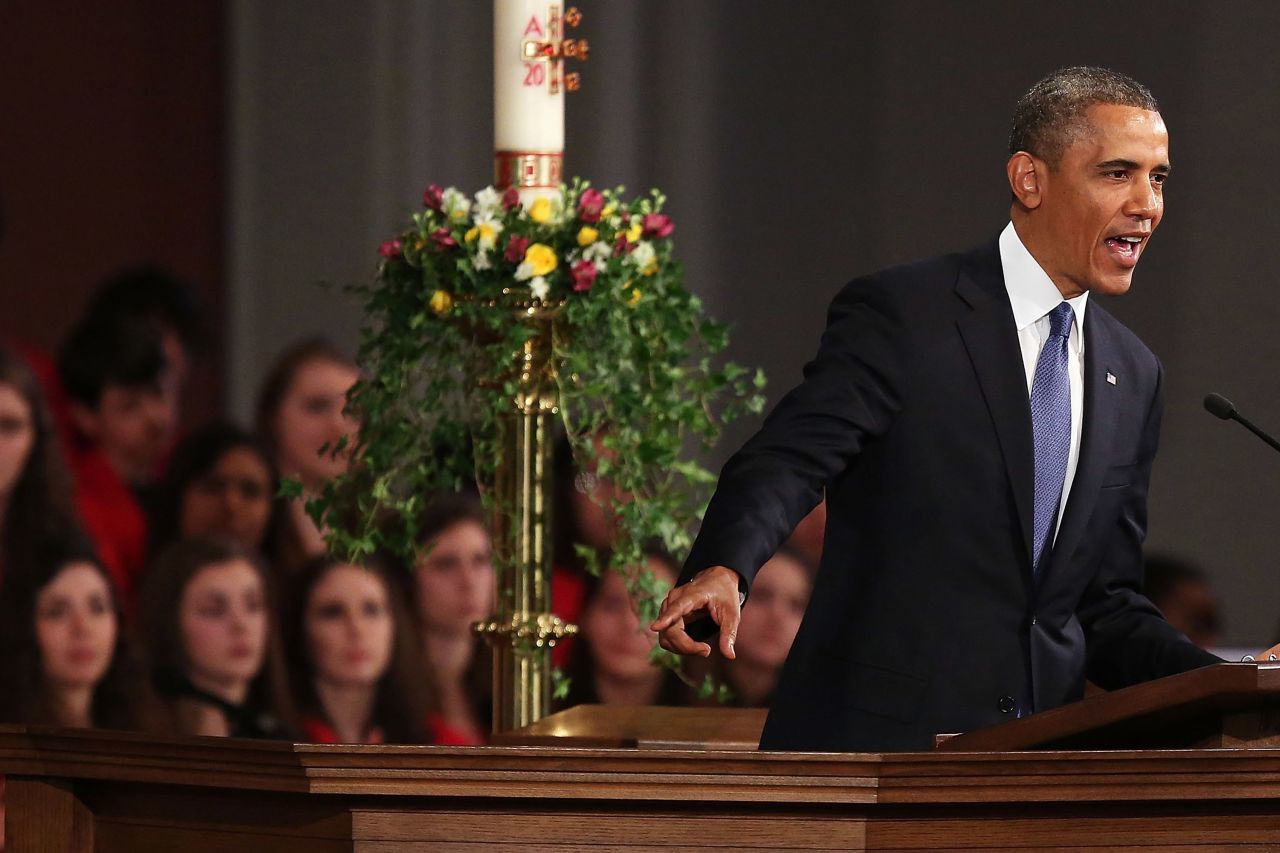 Obama leads country through grief
Over the weekend, Democratic presidential front-runner Hillary Clinton told Radio Iowa she applauded the President's new push, but warned any executive action was likely to fall short the comprehensive reform favored by most in her party.
"We've got to act," she said, "but I don't think that's enough and I think we're going to have to keep pushing forward on the political front and I intend to do that, to take on the gun lobby and to work with responsible gun owners."
On the trail Monday, Clinton again said she backed the President's efforts, but warned that voting a Republican into office in 2017 would effectively undo any progress that followed.
The most sweeping action currently being considered, an executive order defining who's "engaged in the business" of selling guns, would immediately require some private dealers to obtain a license and begin conducting background checks.
But efforts to even partially close the so-called "gun show loophole" are sure to prompt a rash of challenges in court. The resulting rulings and subsequent appeals are likely to drag on well beyond the end of this administration.
Obama's plan has already drawn heated criticism from Republicans, especially among the party's presidential candidates.
In New Hampshire, Chris Christie again called the actions "an overreach."
"That's why I called him a petulant child yesterday," the New Jersey governor said on Monday. "That's what he's acting like."
Over the weekend, Marco Rubio said reversing Obama's potential actions, which he described as part a "war on the Constitution," would be his top priority upon entering the White House.
While on the trail Monday, the Florida senator recounted a recent news story of nine-year-old in Miami who died from a gunshot wound and who was on a sports team with his youngest son.
"No law in the world would have prevent that," Rubio told a crowd in New Hampshire, saying deaths from gun violence are a "societal issue."
"We as a society need to take responsibility for our children, for our families, for our communities and begin to address what is rotten what is broken in our culture that has led people to have no respect for human life," he added.
Ted Cruz, whose spokeswoman Catherine Frazier this weekend called Obama's plan "complete lunacy," said on Monday the President "is once again going to abuse his power to try seize our guns."
And in a phone interview with CNN, House Freedom Caucus Chairman Jim Jordan, R-Ohio, said he was still awaiting to hear the details on what the President will announce, but noted the GOP could mount a legal challenge to try to block implementation of any new rules.
"We may have to go to court just like we did with executive amnesty a year ago," Jordan told CNN.
Jordan also said Republicans could look to the appropriations process to block money, but said Republicans would discuss a more detailed response when they learn the full plan from the White House later this week.
However, a spending bill passed before the holidays funds government agencies through September 2016 means there's not much in the near term the GOP-led Congress could do to block funds to specific programs until the next fiscal year.
CNN's Deirdre Walsh and Kevin Liptak contributed to this report.