Story highlights
Speech was delivered last October as part of a debate on racism
Stan Grant says he's "astounded, humbled and perplexed" by the response
Eight-minute video has been viewed more than one million times since Friday
A powerful speech by a prominent Australian journalist on his country's record on indigenous rights has been viewed more than one million times in three days.
The speech, delivered by Stan Grant at an Ethics Centre debate last year, was posted online just days before the country's national Australia Day holiday.
It's traditionally a day of barbecues and flag-waving, as new citizens line up to receive their certificates and locals debate the latest list of Australia Day honors.
But for a small proportion of the country, the day is viewed as a celebration of the injustices perpetrated against the country's indigenous people, from their slaughter by white settlers, to the forced seizure of their land and abduction of their children.
All three are crimes committed against Australia's indigenous people, after the first British settlers arrived at Port Jackson, New South Wales, on the First Fleet in 1788. And all three were referenced in the speech by Grant, as part of the debate on why "Racism is Destroying the Australian Dream."
Watch the full speech, read the transcript
"The Australian Dream. We sing of it, and we recite it in verse," Grant said, quoting a portion of the Australian anthem: "Australians all, let us rejoice for we are young and free."
"My people die young in this country. We die 10 years younger than average Australians and we are far from free," said Grant, who hails from the Wiradjuri people of central New South Wales.
Statistics back him up.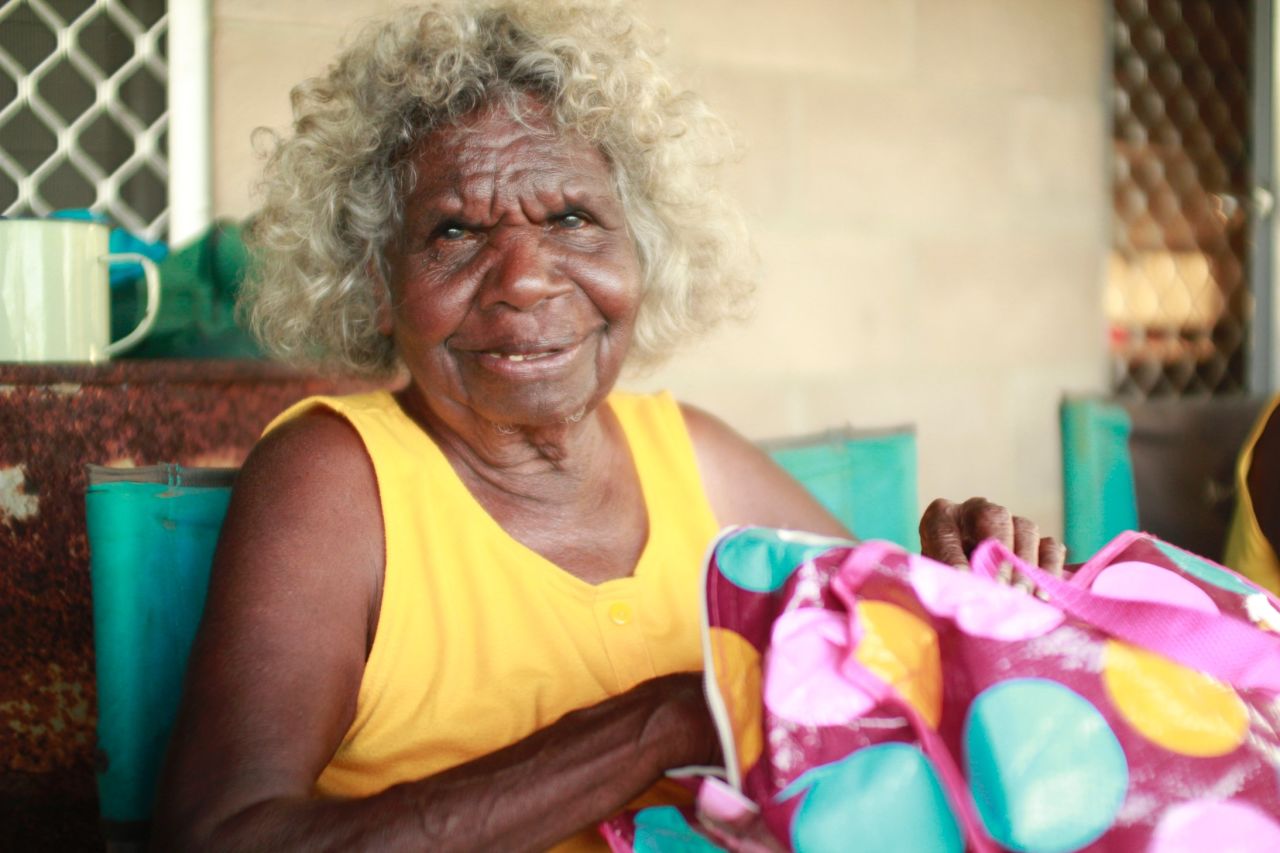 Faces of Australia's Indigenous people
Gap that hasn't closed
In 2014, the lowest median age of death for Aboriginal and Torres Strait Islanders was 49.9 years, recorded in the state of Western Australia. For the non-Indigenous population it was 78.5 years for men and 84.8 for women.
For the Indigenous population, infant mortality rates are higher, as are suicide rates. And during their lives, indigenous people are between two and five times more likely to be exposed to violence – as both victims and offenders – than non-Indigenous people, according to the Social Justice and Native Title Report 2015.
Grant presented the statistics in bold black and white, and gave the injustices the faces of his family, his community, his people.
"My people were rounded up and put on missions from where if you escaped, you were hunted down, you were roped and tied and dragged back, and it happened here. It happened on the mission that my grandmother and my great grandmother are from, the Warrengesda on the Darling Point of the Murrumbidgee River. Read about it. It happened."
Author and commentator Mike Carlton tweeted that "Honestly. I think this Stan Grant speech will one day be viewed as a Martin Luther King moment."
Reigniting conversation
Australian Social Justice Commissioner Mick Gooda told CNN Grant's speech reignited a conversation that started in 2014 with what he called "casual racism" directed at AFL player Adam Goodes. Crowds booed him on the pitch because he was a high-profile indigenous man who called out racism when he saw it, Gooda said.
"While we have this cohort of people in Australia who haven't moved as far as we'd like them to, there's a whole cohort of people who has. And it's them we need to engage with," Gooda said.
New South Wales Minister for Indigenous Affairs Leslie Williams said, "Healing is a complex and sensitive issue that requires thoughtful and considered discussion. Stan Grant's speech has brought this much needed conversation into the mainstream."
Some Facebook users commented that there had already been too much conversation, suggesting it was time to get over it and move on. Others called the speech compulsory viewing for a country still rooted in racism.
"I think it's one of those great unresolved topics in Australian society. I'm not sure anyone necessarily has a perfect answer to the problem but a lot of people are concerned about it," said Ed St John, executive General Manager of The Ethics Centre that posted the video online.
Recognition in constitution
In a column for the Guardian, where he is Indigenous Affairs Editor, Grant said he was "astounded, humbled and perplexed" by the response.
"Australians are coming to this with newly opened ears and clear eyes, yet we have been telling this story for so long," he wrote. Grant said he didn't want to be compared to Martin Luther King Jr., a sentiment he said was "flattering but embarrassing."
The main thrust of Grant's speech was a message to Australians that they're better than racism that he argued was "killing the Australian Dream."
"One day, I want to stand here and be able to say as proudly and sing as loudly as anyone else in this room, Australians all, let us rejoice," said Grant, who also worked for CNN for several years, based in Abu Dhabi, Hong Kong and Beijing.
Next year, he might have a chance. The country's due to hold a referendum on whether to include Aboriginal and Torres Strait Islanders in the Australian constitution, and to remove the clauses that enable racial discrimination.
"Australia as a nation was formed in 1901. My people have been in Australia 20,000 years," Gooda said. "So for us, once we're included in the constitution we will then have reason to celebrate, but not at the moment."