Story highlights
NEW: Canadian agency requests certain travelers wait one month before donating blood
Clinical trials on a vaccine for Zika virus could start this year, U.S. health official says
WHO estimates 3 million to 4 million cases of Zika possible in Americas in 12-month period
The Zika virus "is now spreading explosively" in the Americas, the head of the World Health Organization said Thursday, with another official estimating between 3 million to 4 million infections in the region over a 12-month period.
"The level of concern is high, as is the level of uncertainty," Dr. Margaret Chan, WHO's director-general, told her organization's executive board members. "We need to get some answers quickly."
Five things you need to know about Zika
The lack of any immunity to Zika and the fact that mosquitoes spreading the virus can be found most "everywhere in the Americas" – from Argentina to the southern United States – explains the speed of its transmission, said Dr. Sylvain Aldighieri, an official with the WHO and Pan American Health Organization.
Aldighieri gave the estimate for Zika infections (including people who do not report clinical symptoms) based on data regarding the spread of a different mosquito-borne virus – dengue. He acknowledged the virus is circulating with "very high intensity."
Some 80% of those infected with the Zika virus don't even feel sick, and most who do have relatively mild symptoms such as a fever, rash, joint pain or pink eye. But there are major worries about the dangers pregnant women and their babies face.
Chan said that, where the virus has arrived, there's been a corresponding "steep increase in the birth of babies with abnormally small heads and in cases of Guillain-Barre syndrome." Having small heads can cause severe developmental issues and sometimes death. Guillain-Barre is a rare autoimmune disorder that can lead to life-threatening paralysis.
The WHO's Dr. Bruce Aylward cautioned there was no definitive link between Zika and these disorders but sees a legitimate reason for concern. The Centers for Disease Control and Prevention's Dr. Anne Schuchat said there is a "strong" suggestion they are connected.
While studies are underway to determine any links, millions of people live in areas with real fears about what this virus can do.
Pregnant women, their babies at high risk
After first being detected in 1947 in a monkey in Uganda, Zika was most often found along the equator from Africa into Asia. Nine years ago, new cases popped up in islands in the Pacific Ocean.
The children of Zika: Babies born with disorder linked to virus
Last year, the virus made its way to the Americas – with devastating results.
Since Brazil made its first discovery of Zika in May, the number of cases there and elsewhere in the Americas has grown exponentially. The virus had been thought to be relatively harmless over the long term, but that view changed late last year.
Health authorities began to suspect a connection between Zika and neurological ailments, especially in fetuses and newborns. Brazil alone has reported more than 4,000 cases of microcephaly – a neurological disorder resulting in the births of babies with small heads – in infants born to women infected with Zika while pregnant.
"Zika is not a new virus," the CDC's Schuchat said. "But what we are seeing in the Americas is new."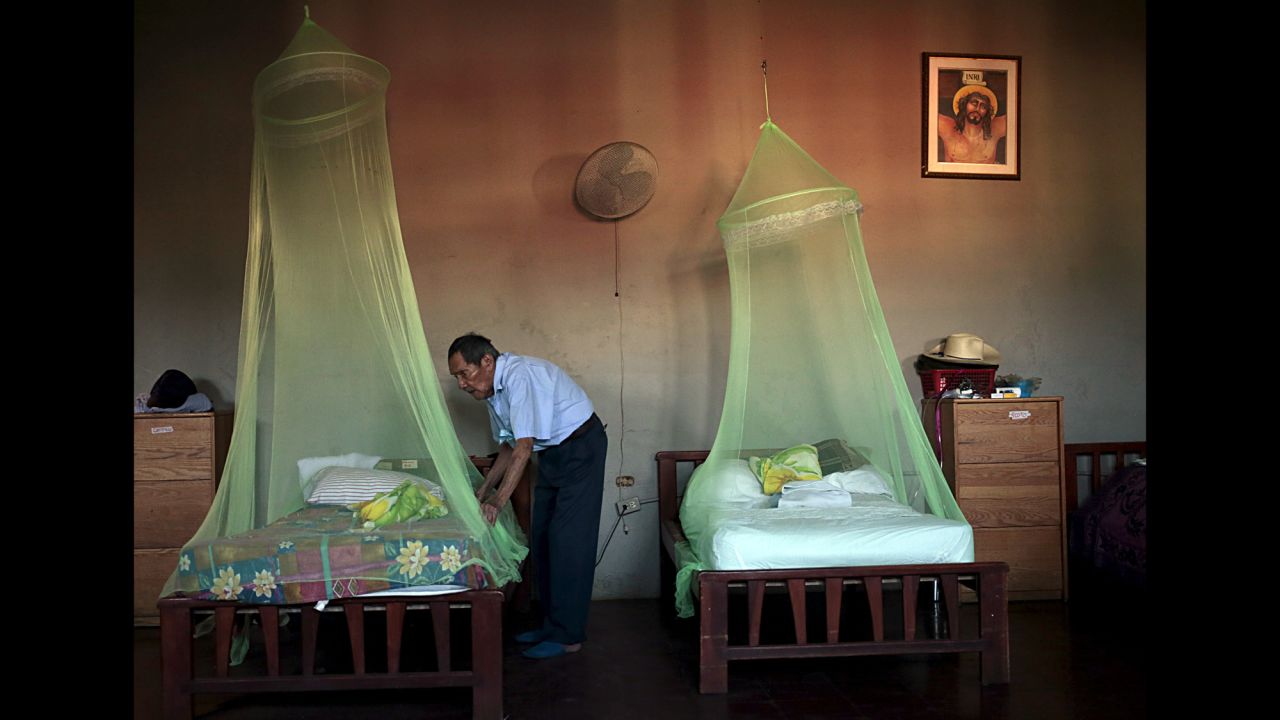 Zika virus outbreak
The mosquito-borne disease is in 23 countries and territories in the Americas, according to Chan.
There have been 32 documented cases in 12 states and the District of Columbia, though all of those people got infected in other countries. (There have been 19 laboratory-confirmed cases in Puerto Rico and one in the U.S. Virgin Islands.)
The states where Zika virus has been confirmed among travelers returning from affected countries are Arkansas, California, Florida, Hawaii, Illinois, Massachusetts, Minnesota, New Jersey, New York, Oregon, Texas, Virginia and the District of Columbia, according to health departments.
Schuchat expects the number of travel-associated U.S. cases to rise and for people to contract the disease from mosquitoes here (though she downplayed widespread transmissions).
There will likely be more outside the United States as well.
"We expect more countries to be affected," Schuchat said.
WHO calls emergency meeting
Chan has called an emergency committee meeting Monday in Geneva, Switzerland, to address the Zika virus' spread and its ramifications.
The gathering will aim to determine the appropriate "level of international concern," recommend measures for the most affected countries to take and assess Zika's possible association with neurological disorders, the WHO's Aylward said.
"There is a lot of uncertainty about some of the real basics about this disease," Aylward said from Geneva.
U.S.-based researchers Daniel Lucey and Lawrence Gostin had called for just such a meeting this week in the Journal of the American Medical Association, criticizing the WHO for not stepping up sooner.
"The very process of convening the committee would catalyze international attention, funding, and research," Lucey and Gostin wrote in an article published Wednesday. "While Brazil, PAHO and the CDC have acted rapidly, WHO headquarters has thus far not been proactive, given potentially serious ramifications."
After Chan's announcement about next week's meeting, Gostin urged the WHO leader to "mobilize international resources to curb the rapid spread of Zika worldwide, including aggressive mosquito control, active surveillance, accelerated vaccine research and travel advisories for pregnant women."
"It is far better," said the Georgetown University public health expert, "to be overprepared than to wait until a Zika epidemic spins out of control."
With no vaccine, controlling mosquitoes is key
No medicines are available to treat those with the Zika virus, and there are no vaccines to prevent it. But Dr. Anthony Fauci, director of the National Institute of Allergy and Infectious Diseases, said Thursday that clinical trials on a vaccine could begin this year.
The lack of treatment and preventive options has led officials in Colombia, Jamaica and El Salvador to advise women to avoid getting pregnant so long as the Zika threat remains. Eduardo Espinoza, El Salvador's vice minister of health, recommended that women should "plan their pregnancies and try to avoid getting pregnant this year and the next."
The WHO isn't going that far, nor does it plan to anytime soon, according to Aylward. The agency will more likely focus on advising women in the Americas who want to get pregnant to reduce their risk of mosquito bites. The United States is urging pregnant women not to fly to countries battling the virus.
Airlines refund tickets to Latin America over Zika
Authorities are also focusing on containing the Aedes mosquito species, which spreads the disease. These mosquitoes have spread flaviviruses such as Zika before – for example, dengue fever, in South America, Central America and as far north as Florida and Texas.
And the regularly occurring global weather phenomenon known as El Niño is expected to make things worse by increasing mosquito populations, the WHO's Chan said.
Keeping down the number of what Schuchat called "aggressive daytime biters" is tough. Microbiologist Brian Foy pointed out that Aedes mosquitoes "can replicate in flower vases and other tiny sources of water."
"Community mosquito control may be difficult," Schuchat said. "The current methods that we have may have shortcomings."
Canada requests certain blood donors wait
Canadian Blood Services, which manages most of Canada's supply of blood and blood products, is asking all potential donors who have traveled anywhere other than Canada, the United States or Europe to delay donating blood until one month after their return.
The agency said it is working with Health Canada and Héma-Québec to establish the length of time for delaying donations, but for now the recommendation is one month.
"The risk of Zika virus transmission from a Canadian donor to a blood recipient is very low. This deferral period is being introduced as a precaution, since to date, there has been no evidence of Zika virus transmission by transfusion causing illness in a recipient," the agency said in a statement.
The American Red Cross, the largest blood collection organization in the United States, said it is closely monitoring the virus but isn't taking a similar precaution, at least not yet.
"We are evaluating, as part of the AABB Transfusion Transmissible Disease committee, whether to ask donors to self-defer for 28 days following their return to the U.S. if they traveled to areas with ongoing Zika outbreaks," said Dr. Susan Stramer, vice president of scientific affairs at the American Red Cross.
She said that the Red Cross will continue to use safety measures to protect the blood supply from Zika virus as well as other mosquito-borne viruses.
Schuchat said the FDA is looking into blood supply issues for donors and travelers. The FDA regulates blood collection and manufacturing of blood products in the United States.
Follow CNN Health on Facebook and Twitter.
CNN's Jason Hanna, Steve Almasy and Debra Goldschmidt contributed to this report.