Story highlights
Backlash over open letter critical of President Xi Jinping
Two overseas activists say their family members harassed
Missing journalist Jia Jia released from detention
China has detained the family members of two Chinese writers based overseas as it seeks to crack down on those responsible for an anonymous letter calling for the resignation of President Xi Jinping.
Wen Yunchao and Chang Ping said close relatives had been taken by Chinese authorities. They both denied being involved with the publication of the mysterious letter, which was published earlier this month before being quickly taken down.
"My family members are missing, and more others are being harassed and threatened, I feel anxious," Wen, a Chinese activist based in New York, told CNN.
News reports suggest that more than 15 people have been held in relation to the letter, which was first published on March 4 by Canyu.org, a Chinese-language website focusing on China's human rights issues.
It was then quickly republished by several other websites including Watching.cn, also known as Wujie, an online news outlet backed by the Chinese government. Watching has since removed the letter from its website, but CNN was able to locate and verify its cached version.
Jia Jia, a young Chinese journalist, was released from police custody after being detained earlier this month, his lawyer told CNN Sunday.
Yan Xin, his lawyer, said that Jia was not the anonymous author of the article but suspected the letter was the reason for his detention.
Jia declined to speak to CNN after arriving home Friday. Jia went missing as he was scheduled to depart from Beijing airport March 15 to attend a speaking event and renew his work permit in Hong Kong, where he was once based.
READ: Xi Jinping ramps up propaganda, control of media
Family members targeted
New York-based Wen told CNN by Skype that his parents and younger brother had been taken away from their home in Guangdong, China by authorities on March 22.
Wen denied he was the author of the letter but said his family had been harassed because authorities thought he was involved with its publication.
"They are old and in poor health – their have high blood pressures – so I'm concerned about their health," he said.
Chang Ping, a Chinese journalist now based in Germany, told CNN his sister and two younger brothers had been abducted by Chinese police.
He also said he hadn't been involved with the open letter – save for publishing an article about Jia's disappearance.
"The Communist Party should immediately stop investigating the people they believe are behind the letter demanding that Xi Jinping resign, and cease the abductions, harassment, and investigations of media personnel, commentators, and netizens, and their family members," he wrote in a statement published Sunday on Chinachange.org – a website that covers human rights activities in China.
President Xi Jinping has been admired by many ordinary Chinese for advancing the "Chinese Dream" – a vision of a stronger nation.
However, he has also wielded his power to crack down on corruption, while also targeting human rights defenders and allegedly reining in dissent even beyond China's borders.
The Internet and traditional media have also been subjected to much tighter controls since Xi assumed power.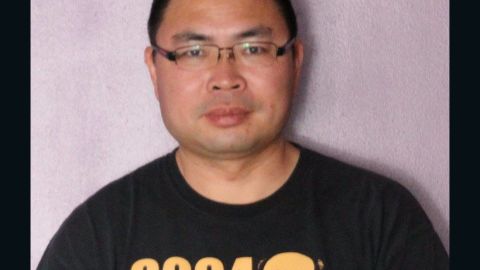 Cult of personality?
The letter, written under the alias "a loyal Communist Party member," briefly applauds Xi's accomplishments, including an anti-corruption campaign and deepening economic reforms.
But says that Xi's heavy-handed approach to consolidating power has "caused unprecedented problems and crises."
It said that Xi had weakened the independence of China's political bodies and caused confusion within all levels of Communist Party officials and blamed his policies for economic instability and recent stock market turbulence.
It also faulted Xi for building up a cult of personality that has caused fear among those who experienced the turmoil and fanaticism of the Cultural Revolution.
"We ask you that for the sake of the party's prosperity, for the sake of the nation's long-term stability, and for the sake of you and your family's safety, to resign from all your duties for the party and the nation, and let the party and the Chinese people select another capable person who can lead us to actively advance to the future," the letter concludes.
CNN's Kevin Wang in Atlanta and Shen Lu in Beijing contributed to this report