Story highlights
Fred Pleitgen and other journalists attended under Russian military escort
The orchestra performed in a Roman ampitheater, the scene of an ISIS massacre
When does it take almost seven hours, several armored vehicles and attack helicopters to get to a classical concert?
The answer: When you have to travel through half of Syria and the concert is held in a newly liberated area with ISIS nearby.
The Russian military put around 100 journalists on five buses, sent a convoy of armored vehicles and fighting vehicles and drove the reporters from Latakia in northwestern Syria to Palmyra, the ancient heritage site in the central desert.
As our convoy slowly made its way down the Syrian coast and then made an eastward turn toward Homs and then Palmyra, Russian attack helicopters circled overhead, looking out for any threats.
After six and a half hours, we finally reached Palmyra and were immediately brought to a new Russian military camp there, built for demining crews who spent weeks ridding the ancient ruins of explosive devices and unexploded ordnance left over from the battle against ISIS.
After filming the ruins and the damage done by the terrorist group, we were brought into the Roman amphitheater.
In July, the amphitheater was where ISIS killed 25 captives in a propaganda video. ISIS destroyed many other historic sites until the Syrian army – backed by Russian forces – retook the city in March.
On this day, a crowd mostly was Russian soldiers and Syrian and Russian dignitaries. Acclaimed conductor Valery Gergiev led St. Petersburg's Mariinsky Theatre Orchestra. On hand was cellist Sergey Roldulgin, who was recently named in the Panama Papers as having moved hundreds of millions to offshore companies, a claim he denies.
The concert, "Pray for Palmyra: Music Revives Ancient Ruins," was dedicated to victims of the terrorist group.
Russian TV set up a state of the art stage and broadcast facility, complete with a crane-mounted camera and a drone.
Before the concert started, Russian President Vladimir Putin spoke live via videolink, describing the event as a remembrance of all victims of terrorism and a sign of hope in the face of international terrorism.
The concert, he said, is also a sign "of gratitude to all those who fight with terrorism without sparing even one's own life."
The concert itself was almost an hour long and featured music by Sergei Prokofiev, Johann Sebastian Bach and Rodion Shchedrin. The crowd cheered as the musicians took a bow and large flower arrangements were wheeled on stage.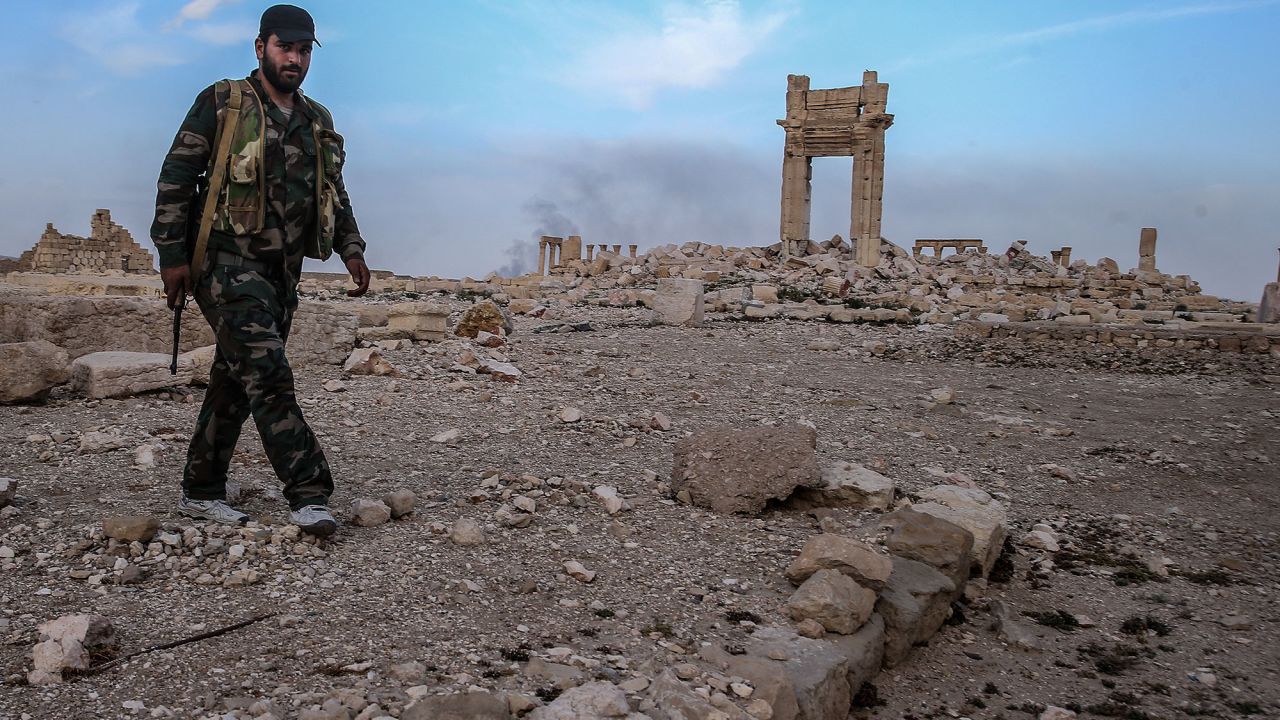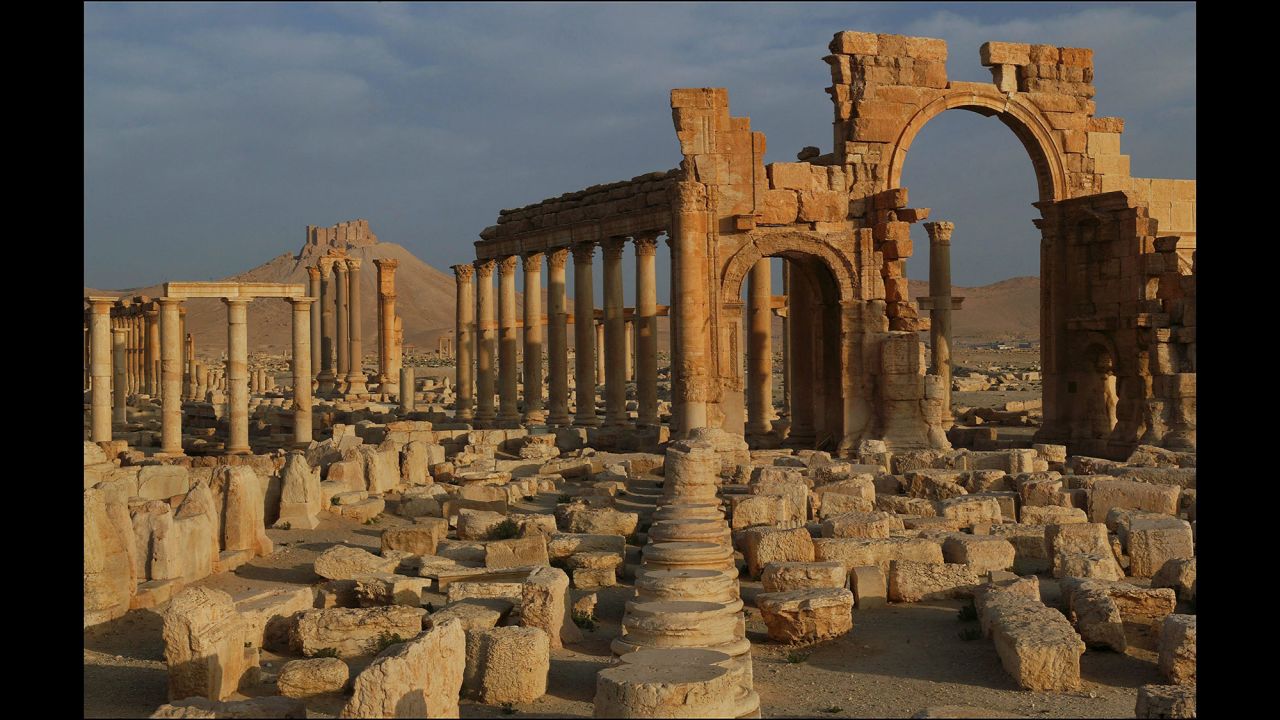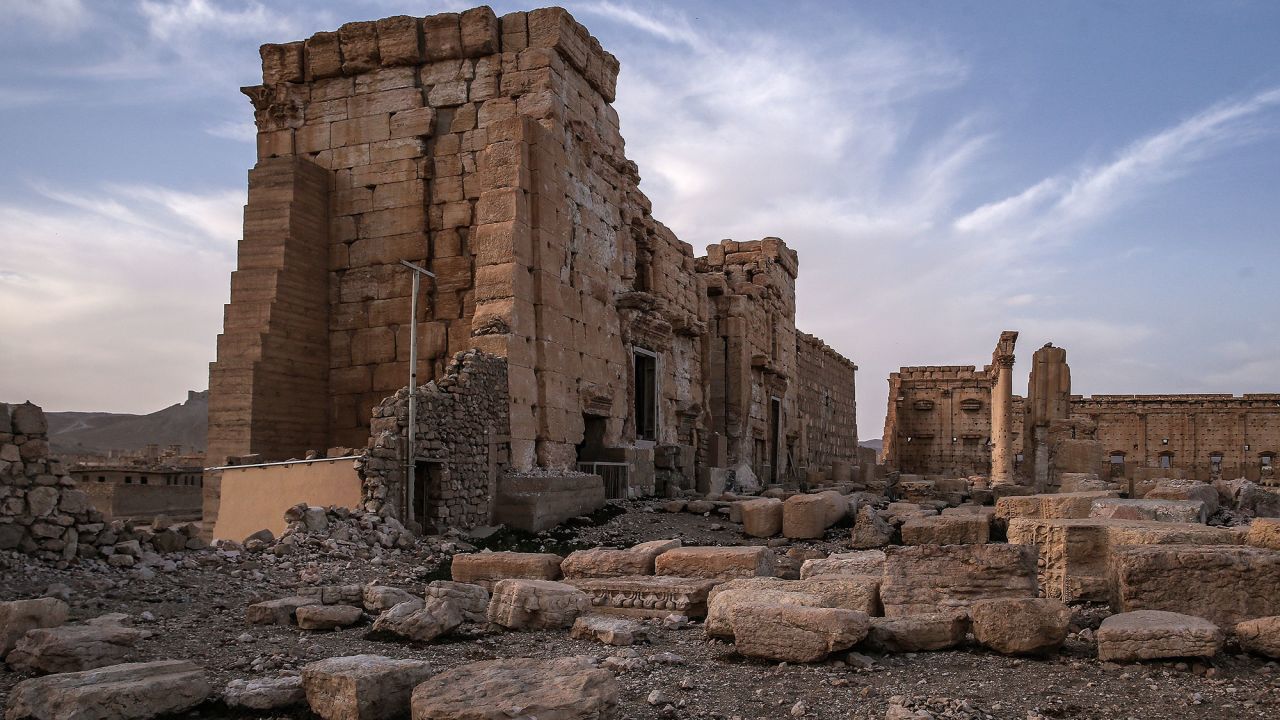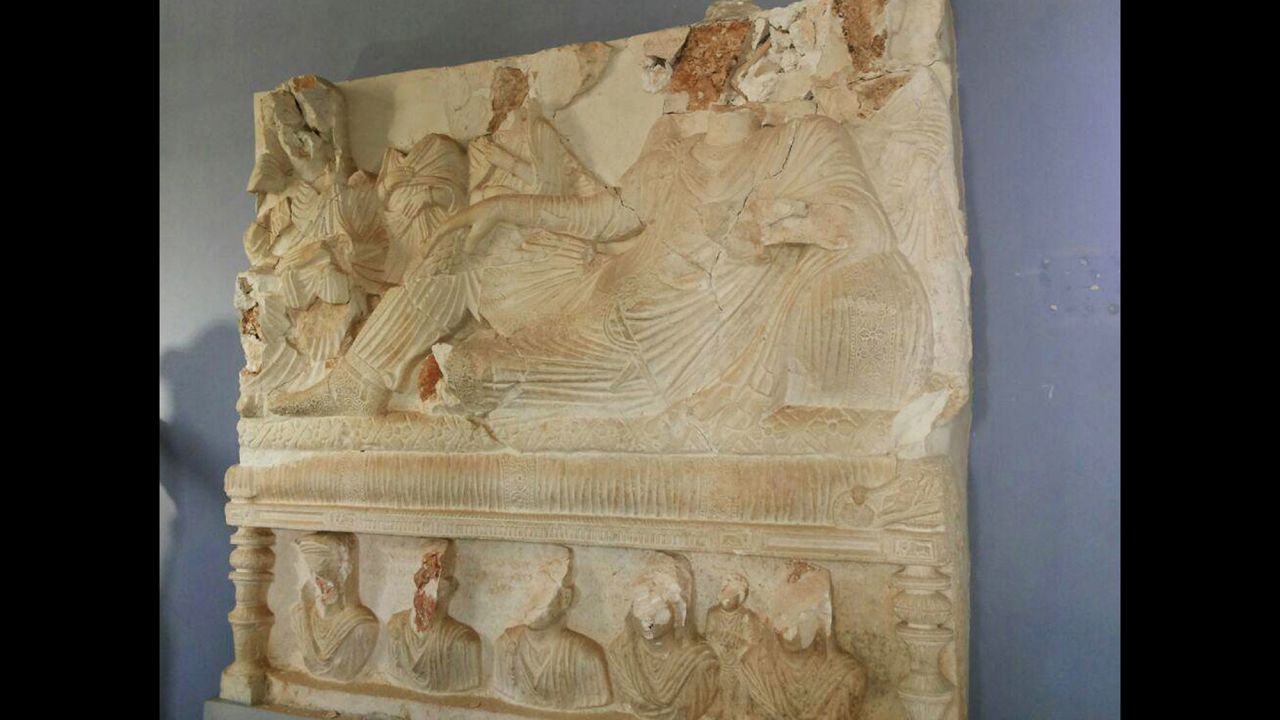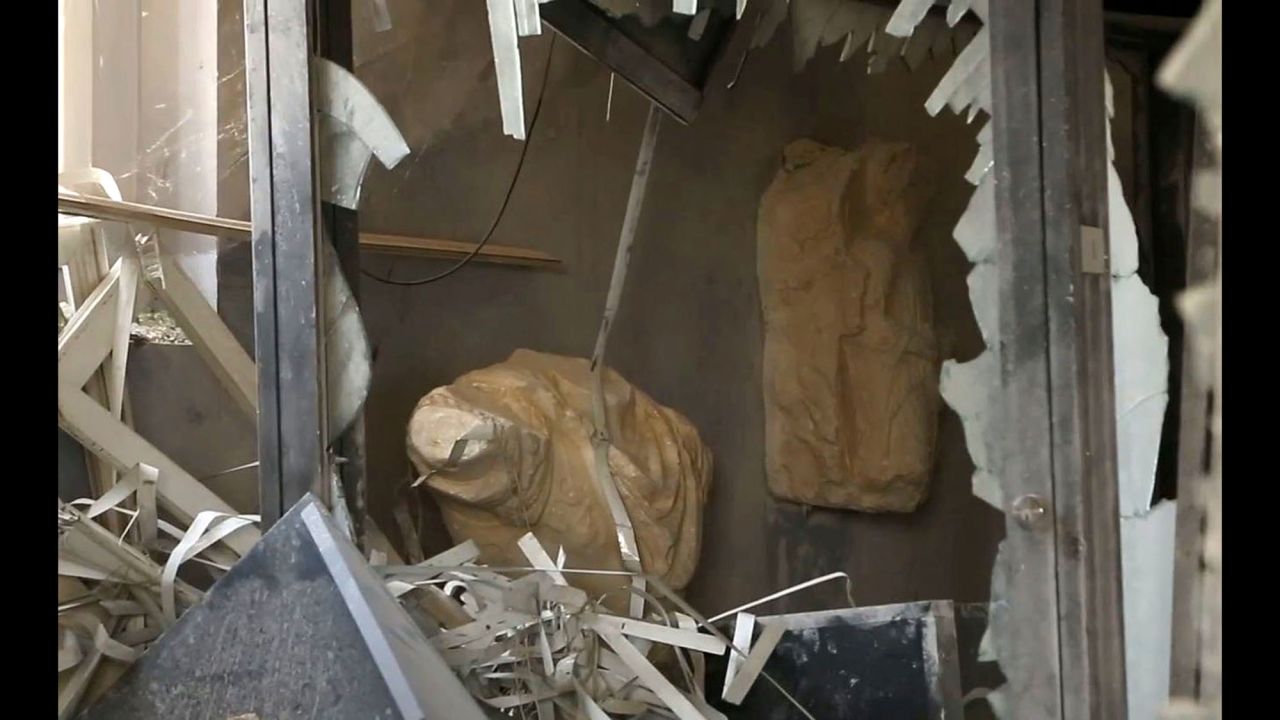 How ISIS ravaged Palmyra's world treasures
Tight security was in place. Syria remains in the throes of a brutal civil war, with ISIS militants perhaps only dozens of kilometers away from the concert site.
A second concert was planned for Friday featuring the Syrian National Symphony Orchestra, the Syrian National Orchestra for Arabic Music, Orchestra Mary and al-Farah Choir, according to Syria's state-run news agency, SANA.
For many of the international reporters it was a surreal moment, but Russians said it was a moment of pride. After it was all done we were brought back on the bus, the gun trucks leading the way, the choppers overhead for a seven-hour journey back through night in this war-torn country.
CNN's Tim Hume and Radina Gigova contributed to this report.