Editor's Note: Michael D'Antonio is the author of "The Truth About Trump." The opinions expressed in this commentary are his.
Story highlights
This past week the Trump children, known for their carefully curated images, slipped when speaking to the press
Michael D'Antonio: Their defensiveness and denial of the facts proves that they are Trumps first and foremost
America has learned some important things in recent days about Donald Trump's children that could change their carefully cultivated images as moderate, millennial emissaries for their father. It turns out they are, first and foremost, Trumps.
This week Donald Trump Jr. created the latest controversy when he tweeted an image of a bowl of Skittles candy with the message, "If I had a bowl of Skittles and I told you that three would kill you, would you take a handful? That's our Syrian refugee problem."
Besides trivializing the plight innocent displaced by war, Trump's flippant tweet gets the math wrong. The risk of being killed by a refugee has been credibly estimated as 1 in 3.6 billion per year. The Washington Post says this number of Skittles would fill one and a half Olympic swimming pools.
Seen in this light, Trump Jr's comments make him much like his father, who at times has advocated deporting 11 million undocumented immigrants by force. Trump Jr. suggests that Americans abandon a moral duty and seek the supposed safety of isolation. This hasn't gone over well, as even the candy's manufacturer noted, "Skittles are candy. Refugees are people. We don't feel it's an appropriate analogy."
Last week, in a Cosmopolitan interview about Trump's child-care proposals, Prachi Gupta confronted Ivanka Trump about her father's statement that pregnancy is "inconvenient" for employers. Ivanka flashed some of her father's style. "I think that you have a lot of negativity in these questions," she complained. "I don't know how useful it is to spend too much time with you on this if you're going to make a comment like that."
Ivanka then got testy: "Well, you said he made those comments. I don't know that he said those comments." This was a page from the playbook of her father, who has frequently insulted journalists who ask tough questions. As he once explained to me, he only admires reporting that is flattering to him.
For her part, Ivanka wouldn't allow that Gupta was competent and accurate; she seemed to feel entitled to unconditional support for her father's plan to give new mothers six weeks paid maternity leave. "He really took ownership of this issue, and I really applaud him for doing that. I hope that, regardless of what your political viewpoint is, this should be celebrated."
Ivanka cut the interview short and hurried off the phone. In the hours after the interview transcript was posted online her reputation for composure took a hit. But she doubled down, turning to Twitter to instruct the magazine's editors on what their readers want. "Keep the focus where it belongs," she wrote, "advocating change."
The same day, in an article in the Pittsburgh Tribune-Review, her brother Donald Trump Jr. offered an exasperated explanation for his father's refusal to release his recent tax returns, as almost all nominees for president have done since 1972.
Donald Trump Jr. said the release "would detract from [his father's] main message," which, he apparently thought we would understand, is far more important than voters' ability to take the measure of the candidate through his tax records. Like his sister, who clearly expected Cosmo's support for his father, Donald Jr. seemed unable to consider that the public might not place his father's interest above all other concerns.
In the space of roughly 24 hours, the younger Trumps undermined their own images as gracious counterweights to their father's boorishness. They also brought more scrutiny to the issues they hoped to suppress.
Questions about Trump's tax returns DO persist, especially in light of his running mate Mike Pence's release of his tax records. And Donald Trump's comments about how worker pregnancies are bad for employers HAD indeed been reported far and wide, despite Ivanka Trump's attempts to cast them as misquotes.
The press also fact-checked Ivanka Trump's erroneous claim that her father's paid-leave proposal is the only one offered in the current campaign. In fact, Hillary Clinton has proposed 12 weeks' leave for the care of a new baby or a sick family member. And in the flurry of press that followed Ivanka's conflict with Cosmo, voters were also reminded that the Trump plan offers nothing for fathers, or men who adopt, and that Trump hotels do not provide workers with paid maternity leave. (Ivanka had said they do.)
How could Trump's adult children, perhaps his most trusted surrogates, stumble so badly? The answer may be found in their rarefied life experience.
Ivanka Trump's offers a good case illustration.
The making of young Trumps
As the offspring of one of the richest and most assertive public figures in the world, Ivanka and her brothers have spent almost their entire lives inside a kind of subculture where one person – their father – determines what the family, and the family business, stands for. He has been the main source of their social status and economic security, and he controls the multi-billion dollar fortune they stand to inherit. Young Trumps may have their own ideas and points of view, but they are expected to be loyal to their father, and they are.
For 40 years, the elder Trump has courted controversy and sought to turn his name into a brand recognized around the world. His children, always carefully groomed and outfitted when they appeared for the cameras, became public figures too.
Ivanka Trump first experienced the media maelstrom during the tabloid sex scandal that ended her parents' marriage. As her mother, Ivana Trump, and father fueled the press with comments, their children saw the lurid headlines in newspaper headlines and heard gossip at school. In an interview once, Ivanka told me that this experience made her feel closer to her brothers Donald Jr. and Eric "because it sort of becomes us versus everyone."
Indeed, although he has only known wealth and privilege, Donald Trump sees life as a fierce struggle. "Man is the most vicious of all animals," he once said, "and life is a series of battles ending in victory or defeat. You just can't let people make a sucker out of you."
This defensiveness is shared by his daughter, who recently told the Guardian newspaper that that scandal, which was created by her father's infidelity to her mother, left her with a view of the world as a dangerous place. "It taught me not to trust anyone," she said. "You can never let your guard down, and I never really have since that time."
In the world the Trumps occupy, battles are waged to gain more wealth and more fame, and the effort requires a certain polished appearance. Men are expected to wear smart suits and avoid baldness at any cost. Women are to be beautiful and fashionable.
From the moment she entered public life Ivanka has been noted for her beauty. As a teen, she worked as a fashion model before attending her father's alma mater, the University of Pennsylvania. Upon graduation, she followed her father's footsteps into real estate. After a brief stint at a competing New York firm, she became a Trump Organization vice president at age 24 and occupied an office in the same building where she once lived in a penthouse apartment.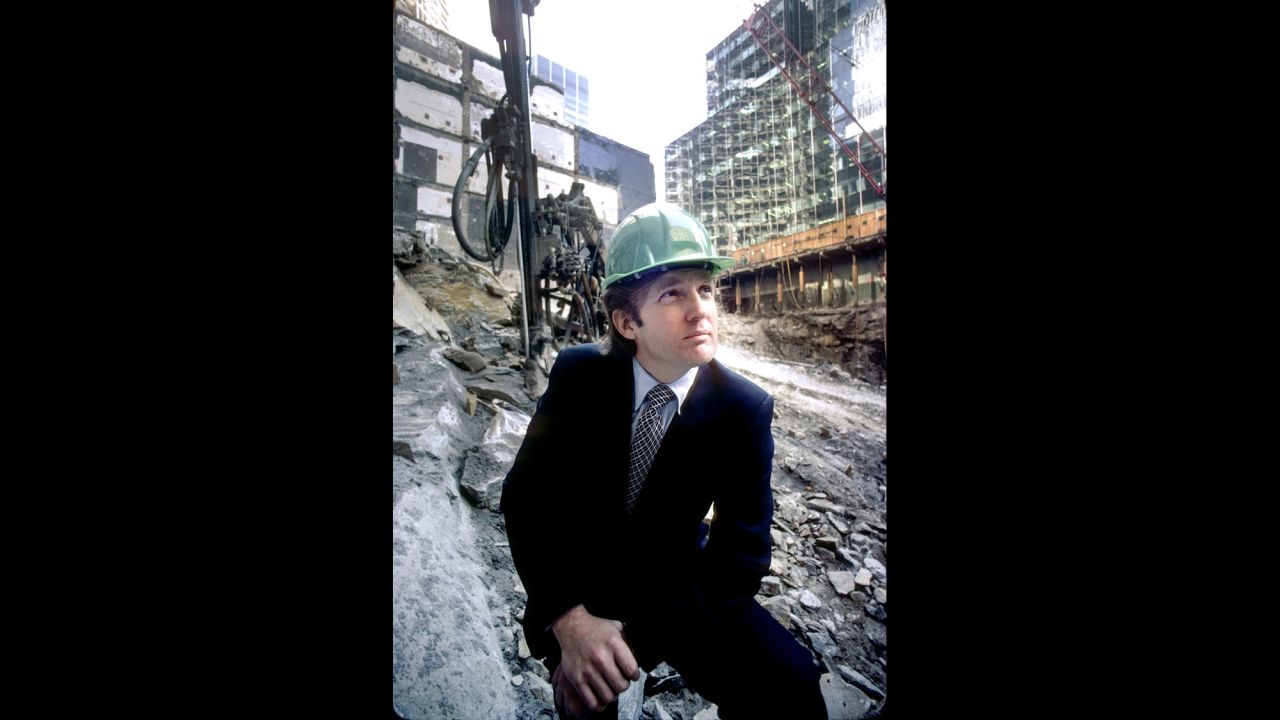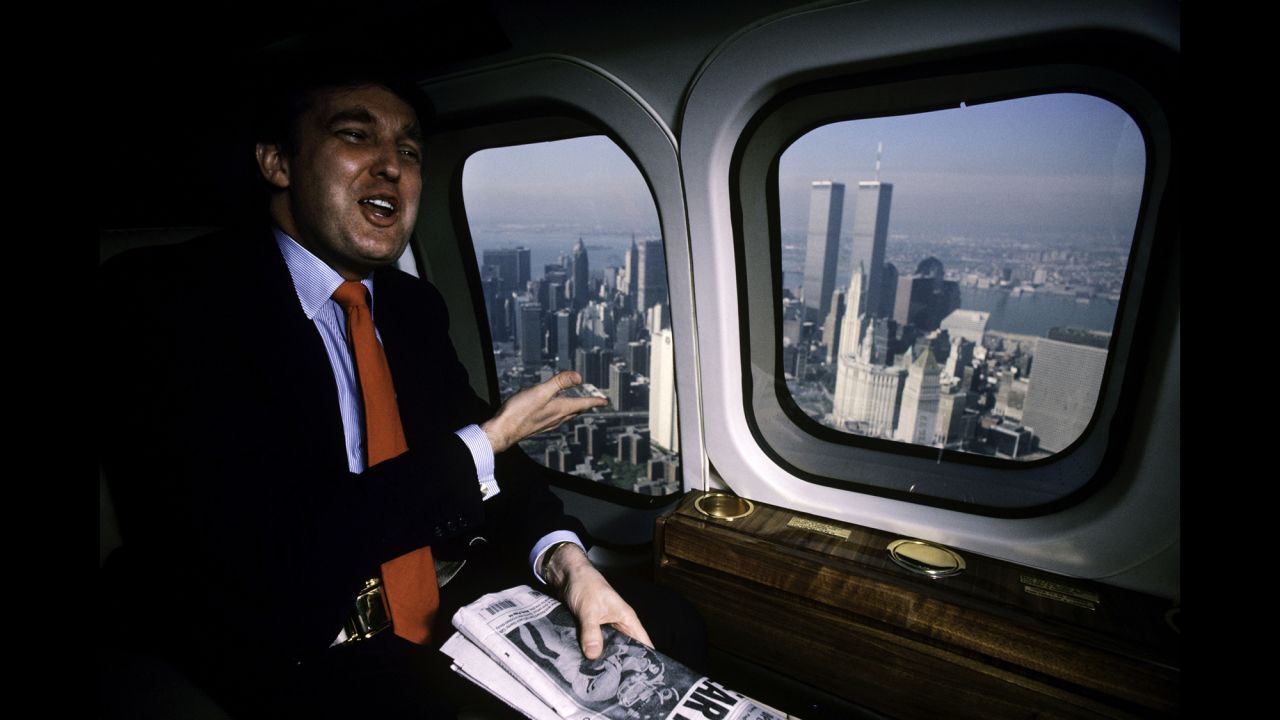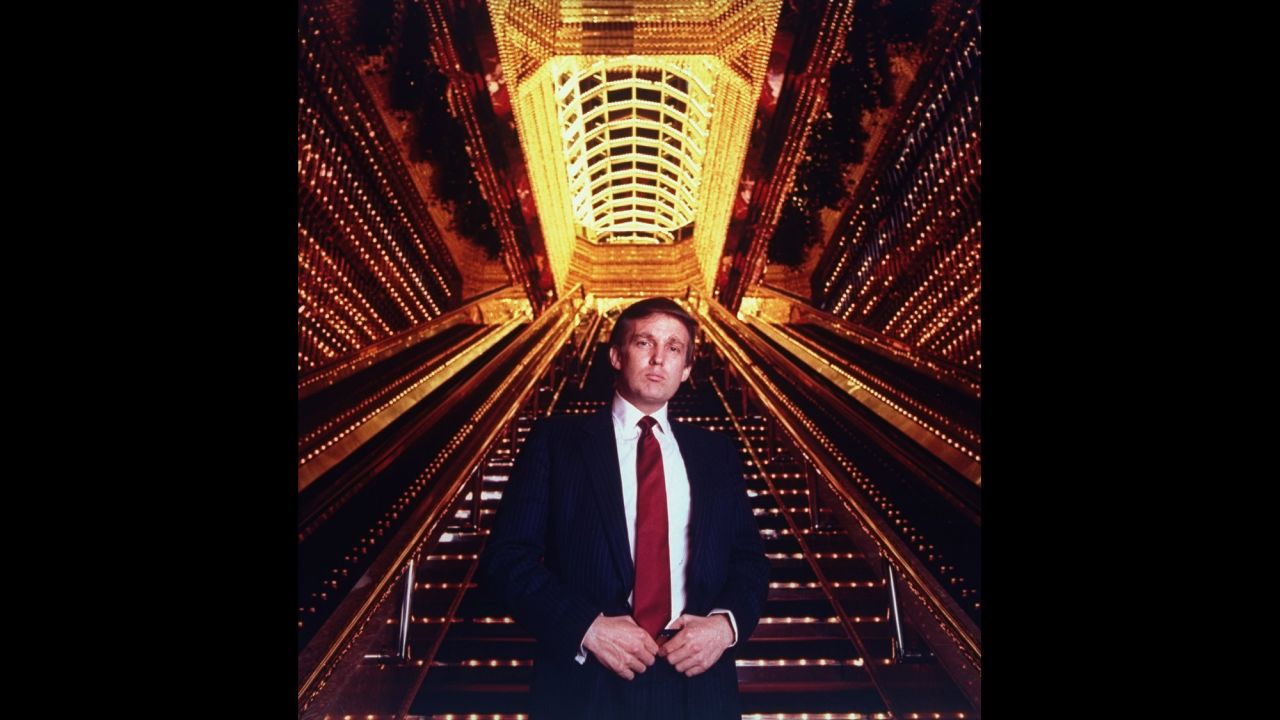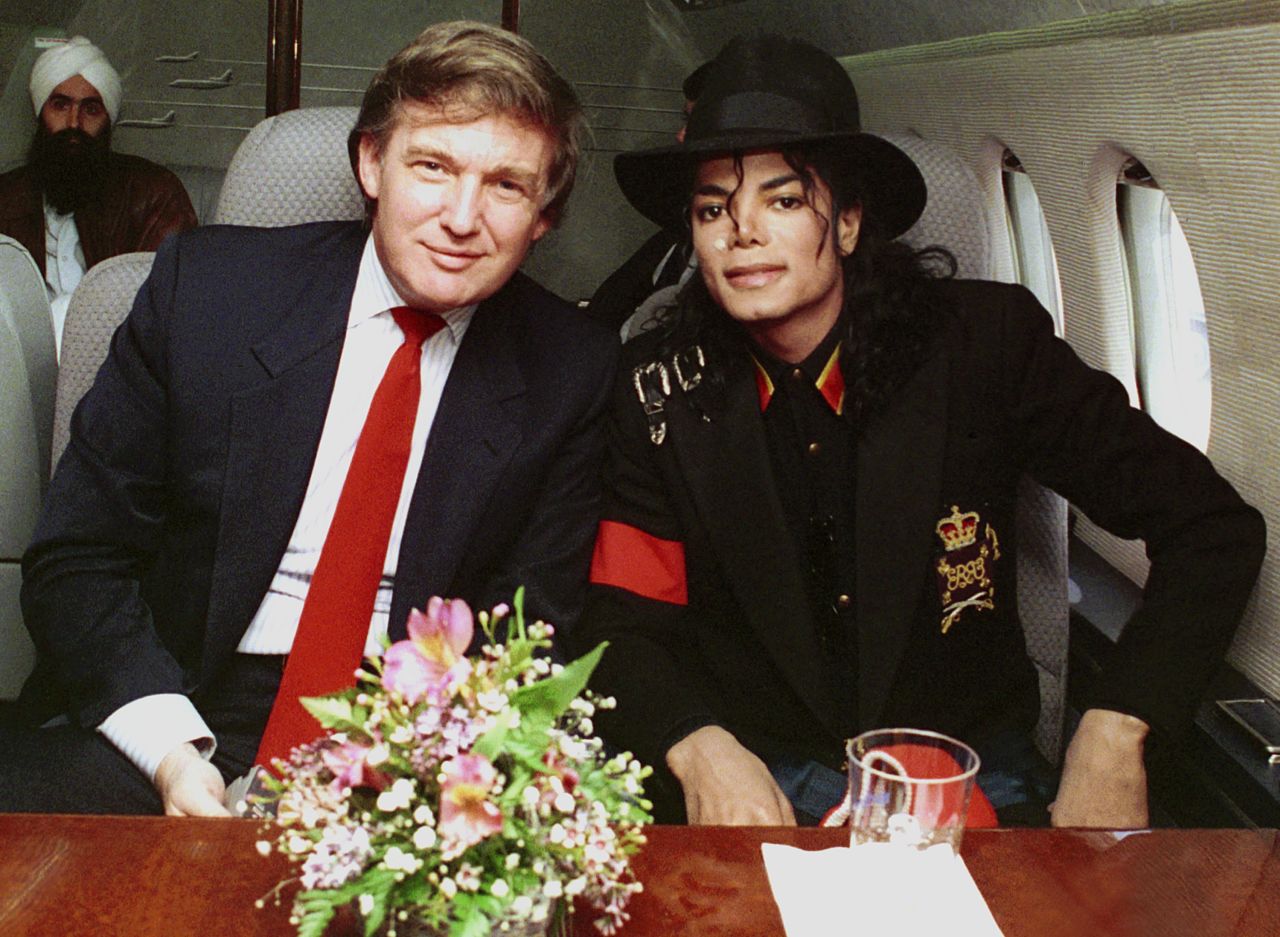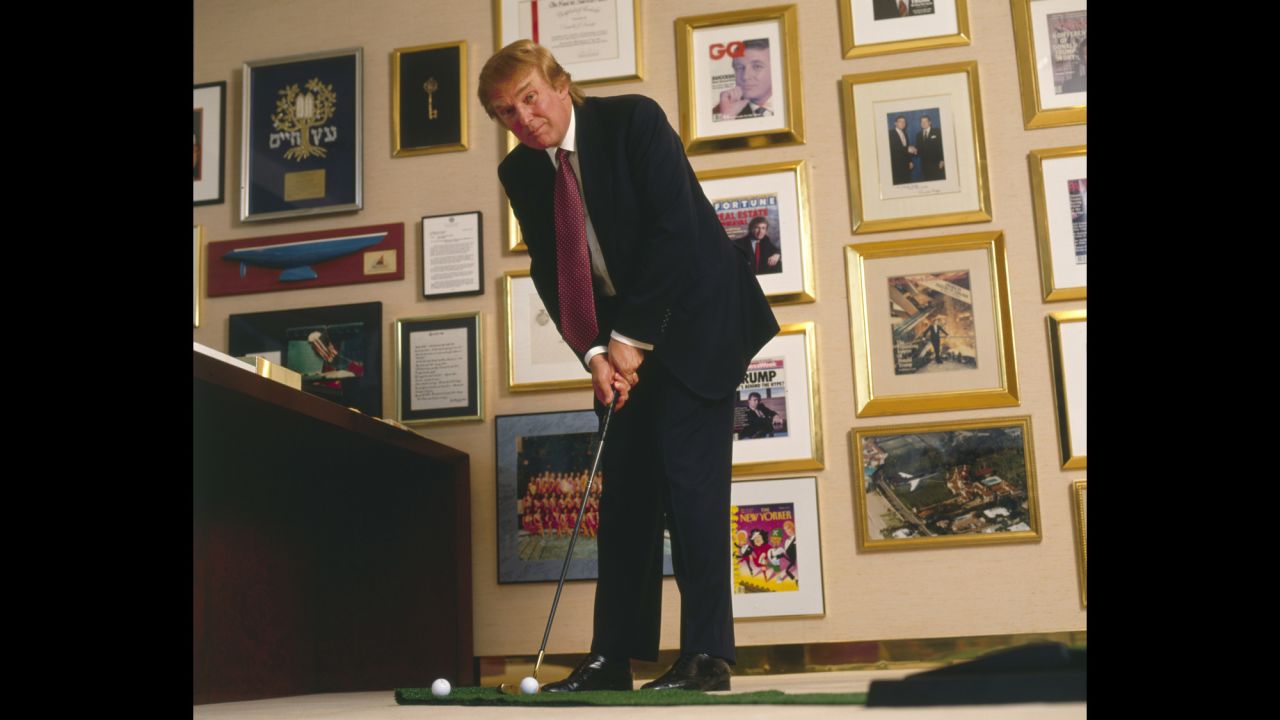 Trump-style ambition
Socially poised and well-spoken, Ivanka is an extremely ambitious young woman who knows how to capitalize on her wealth and fame. She was the first young Trump to appear on his reality TV series, "The Apprentice," and, despite her tender age and limited experience, became an authority figure on the show.
In 2007, People magazine asked, "What's your take on your dad's hair? Ivanka replied, 'Maybe I'm just used to it, but I love his hair! I've heard all sorts of crazy things, but I can verify with complete conviction that it's not a hairpiece. It is what it is!"
Although it was a silly moment, Ivanka's response to the hair question revealed her status as a genuine Trump. The issue with Donald's hair is not whether it is real or not. The matter of interest is how he molds it into that unique, swooping structure and why he goes to so much trouble.
For years, Trump has deflected the question by talking about how he doesn't wear a toupee. Sometimes he invites people to test for themselves by yanking on a specific spot he offers. (I declined when he did this with me.) The deflection is effective, and when she got the chance, Ivanka used the same strategy. She even added a bit of hyperbole – "I can very verify with complete conviction" – and concluded with a touch of meaningless banter: "It is what it is," which means nothing, but is the kind of decorative, everyman phrase her father uses.
Ivanka may not be as brazen as her father when it comes to self-promotion, but she is hardly shy. At age 28, with just five years of post-college experience, she published a book of advice for those who hope to win "in work and life." In promotional videos she explained that the book was a response to a deluge of "fan mail from adults" who considered her a role model for their children and from "young and aspiring businesspeople."
This vocabulary of self-regard is familiar to anyone who has had even a passing exposure to her father.
Among the influences she credited in describing her book was Fox News founder Roger Ailes, who is reportedly advising her father's campaign. Ailes has recently been accused of sexual harassment by more than 20 women employees he supervised. It cost Fox $20 million to settle the lawsuit brought by one of them, former anchor Gretchen Carlson.
In addition to the book, Ivanka Trump leveraged her fame and family capital to create a jewelry business and a women's fashion line. She has positioned herself as a savvy advisor to women seeking to rise in business. She offers them clothes and shoes that have the look of expensive designer items but cost much less. Ever the keen marketer, she saw opportunity in her recent appearance at the Republican National Convention and is now selling the dress she wore to give a speech for $138.
Chips off the old block
Long before he achieved anything in business, Donald Trump built his reputation by dressing in fancy suits and prowling Manhattan in a chauffeur-driven car. He wanted the world to think he was successful and important, and he succeeded by putting style ahead of substance.
Although they represent a new generation, Ivanka Trump and her brothers Donald Jr. and Eric have also practiced careful image management. Eric has emphasized his charitable endeavors and Donald Jr. has stressed his outdoorsy interests.
But during the campaign both young men have acquired their father's penchant for loose talk. Eric recently claimed his father said that Gold Star father Khizr Khan, who criticized him, "sounds like an amazing guy." He also said that his father had called Khan "a hero on so many, on so many different occasions." Neither claim was true.
And in his second misstep of the past week, Donald Jr. referenced "gas chambers" as he complained about the press. This did not go over well with the Jewish Anti-Defamation League, which criticized the statement as a "trivialization of the Holocaust."
One explanation for the recent problems of the young Trumps may be their sense that they are under fire from critics who don't share their faith in their father. In this family, which considers life a kind of war, outsiders are regarded with wariness and caution. For this reason, the candidate's eldest children have long been his closest partners in business, and they have played key roles in his presidential campaign.
As a group, the Trump children have tried to position themselves as ambassadors to younger generations of voters. Occasionally this effort falls flat, as it did when they published an appeal that included a photo of them posed, movie-poster style, in a way that made them seem almost robotic.
Commenters had a field day comparing the young Trumps in the photo to movie villains. Mark Lisanti of MTV News quipped, "Ivanka favors the chainsaw, Junior the machete, and Eric wearing victim flesh-masks." Writer Daniel Radosh wrote, "I love dystopian YA [Young Adult] novels."
Glamorous, soft-spoken and more moderate than her father in her politics, Ivanka has generally avoided controversy as she sought to bridge the gap between him and female voters who may feel put-off by the candidate's record of sexist talk. This is, after all, the man who once told an interviewer, "It doesn't really matter what [the media] write as long as you've got a young and beautiful piece of ass."
Get our free weekly newsletter
Sign up for CNN Opinion's newsletter.
In fact, before the Cosmo interview, Ivanka had rarely been confronted directly with her father's record. Her bristling replies suggest that when pressed she will resort to the defensiveness and denial her father has displayed all of her life. This episode startled many in the press who seem surprised to see Ivanka's peevishness and impatience. But under stress, we tend to reveal important parts of ourselves.
Ivanka Trump has always lived in the isolation of great wealth and privilege surrounded by Trump loyalists who affirmed her father's outrageous behavior. This existence has to be considered both an opportunity and a trap.
The opportunity includes access to all the material comforts one can imagine. The trap confines one to a life where deference and obedience are the norm.
Those who expected Ivanka Trump or her brothers to emerge from this environment with the ability to deal patiently and directly with their father's critics expected too much.
Michael D'Antonio is the author of "The Truth About Trump." The opinions expressed in this commentary are his.