Editor's Note: Are you affected by Hurricane Matthew? If it is safe for you to do so, WhatsApp us on *+44 7435 939 154* to share your photos, experiences and video. Please tag #CNNiReport in your message.
Story highlights
NEW: SC police shoot man who drove through evacuation traffic checkpoint
Mandatory evacuations underway in Florida, South Carolina, Georgia
As Hurricane Matthew sets its sights on the US, more than 2 million people have already been urged to flee their homes, with more evacuations likely as the deadly storm makes its way past the Bahamas.
State officials in Florida, South Carolina and Georgia cautioned residents not to hunker down at home if they live in the hurricane's potential path.
Early Thursday the hurricane, which already has killed at least 15 people in several Caribbean countries, was about 125 miles (205 kilometers) south of Nassau, Bahamas, and 325 miles (525 kilometers) from West Palm Beach, Florida.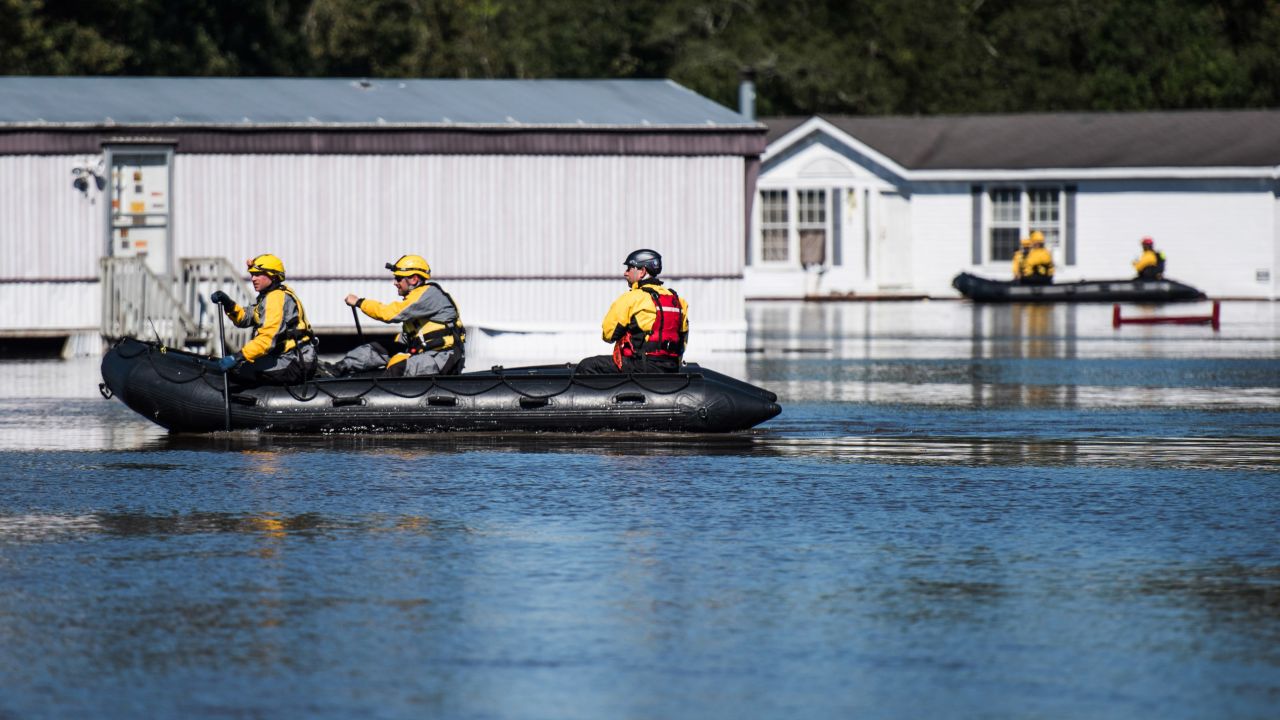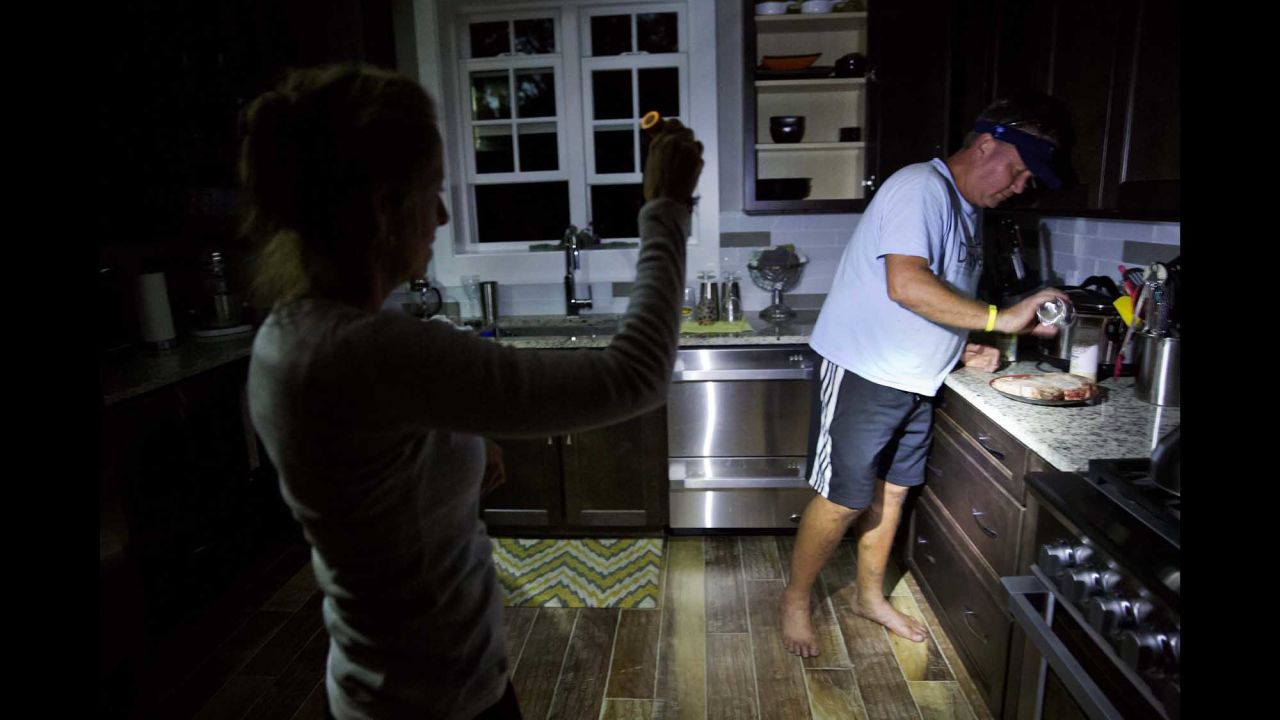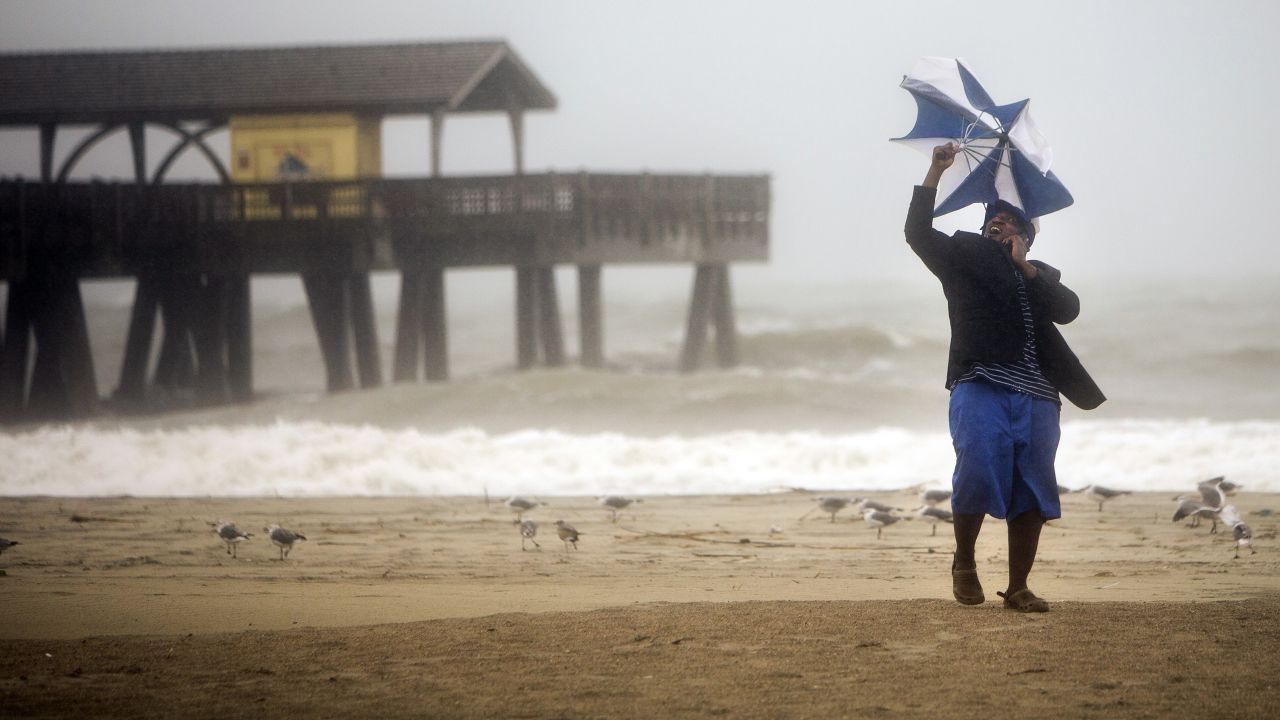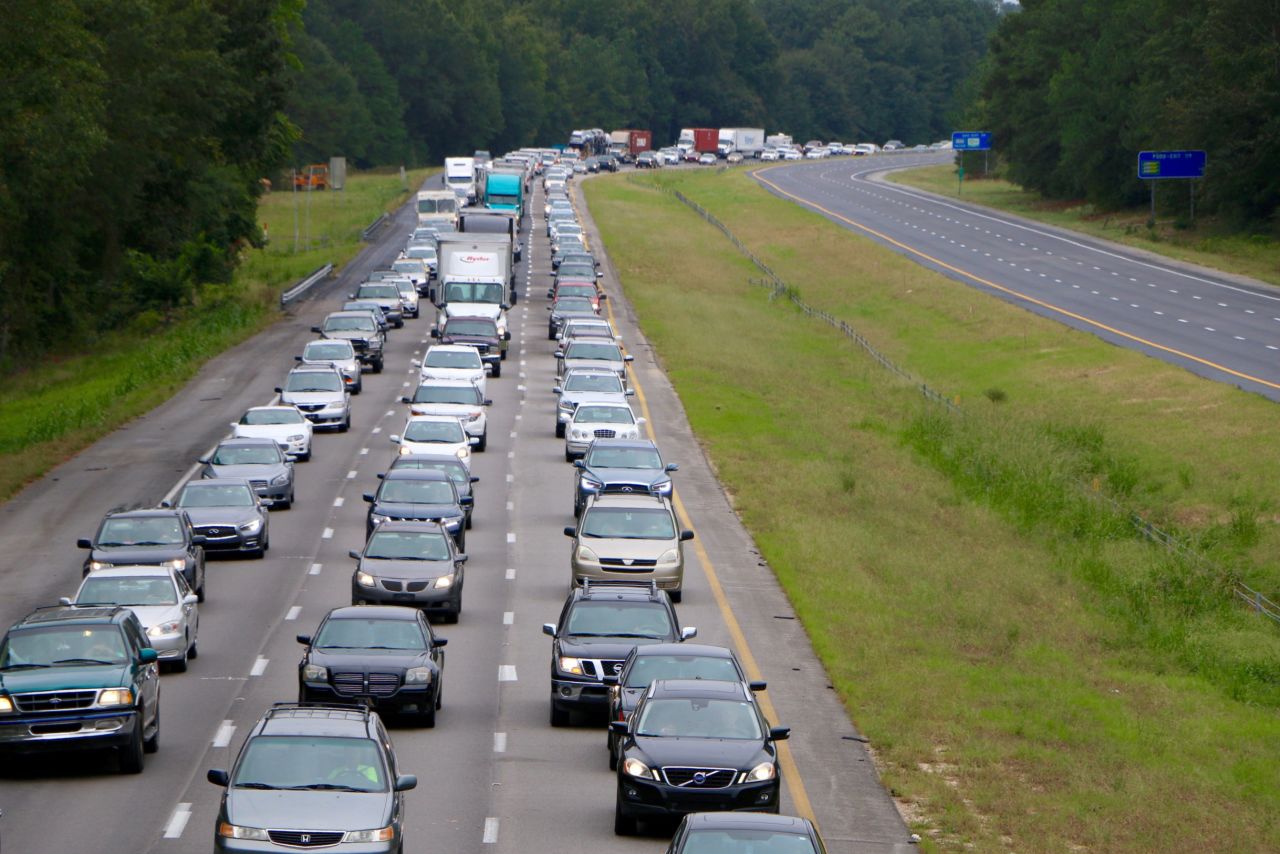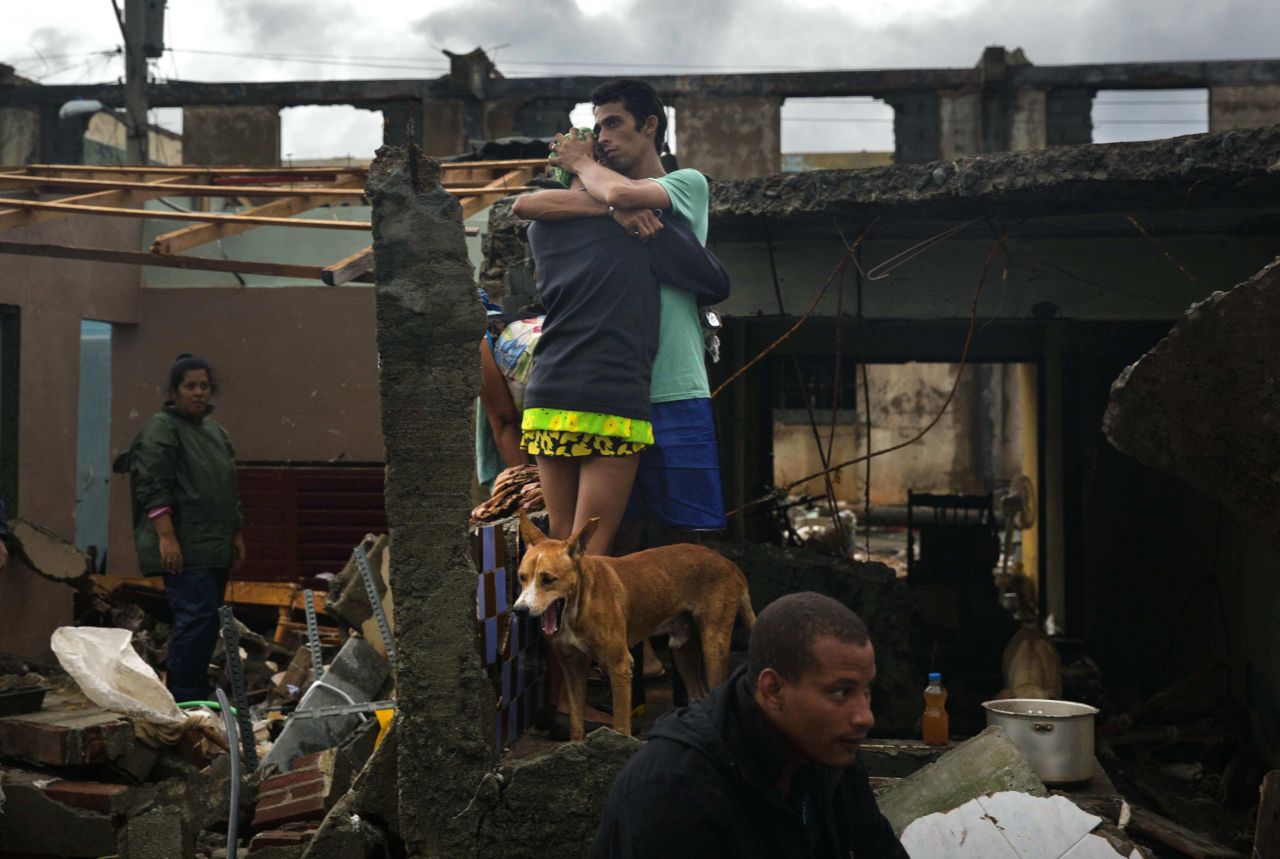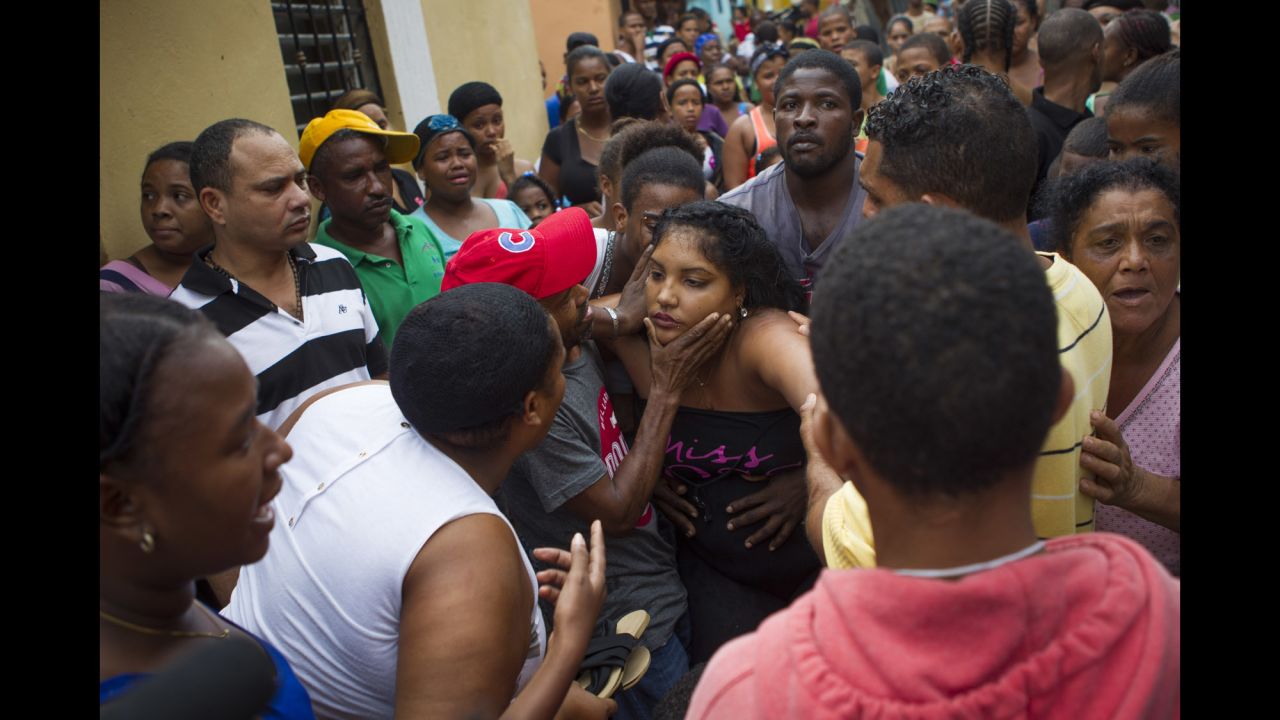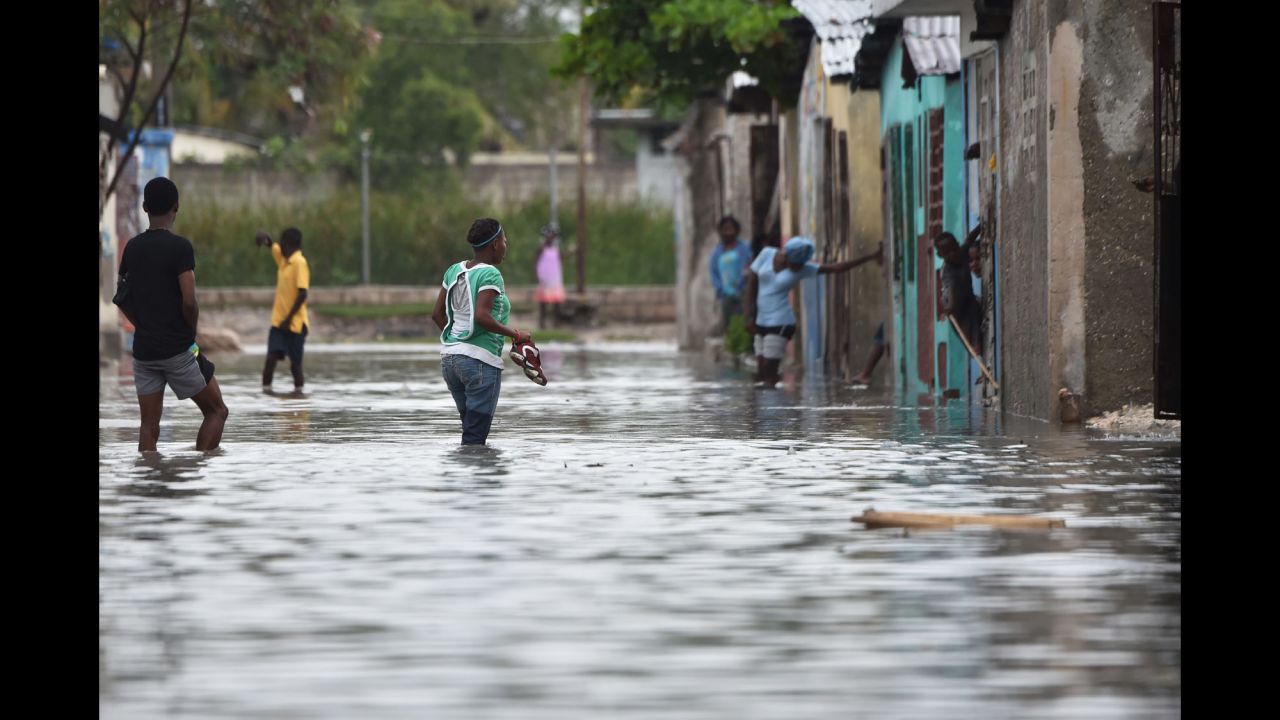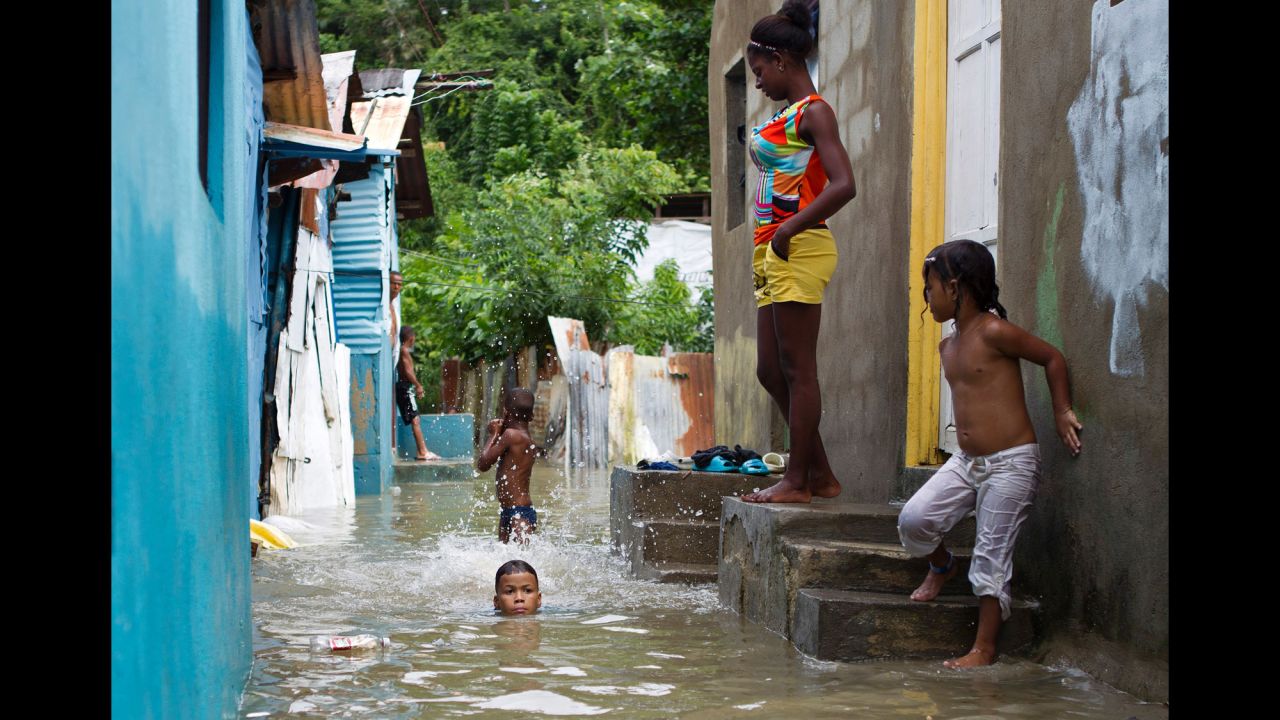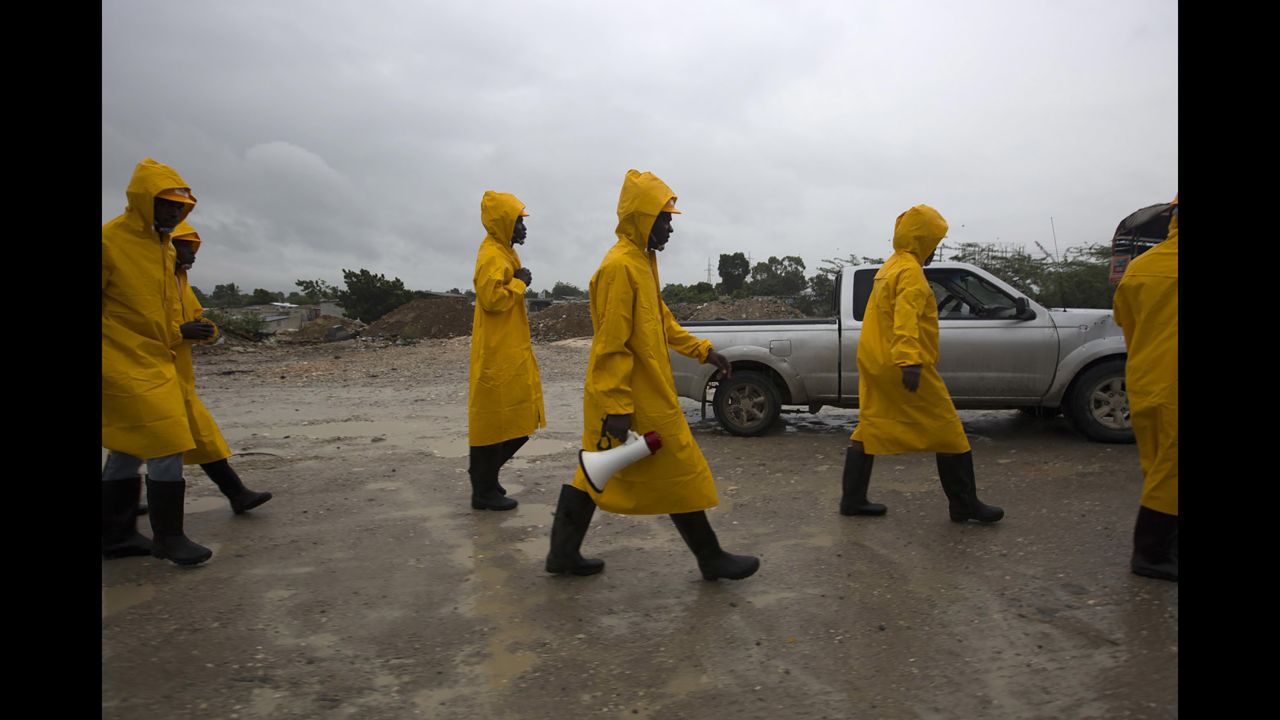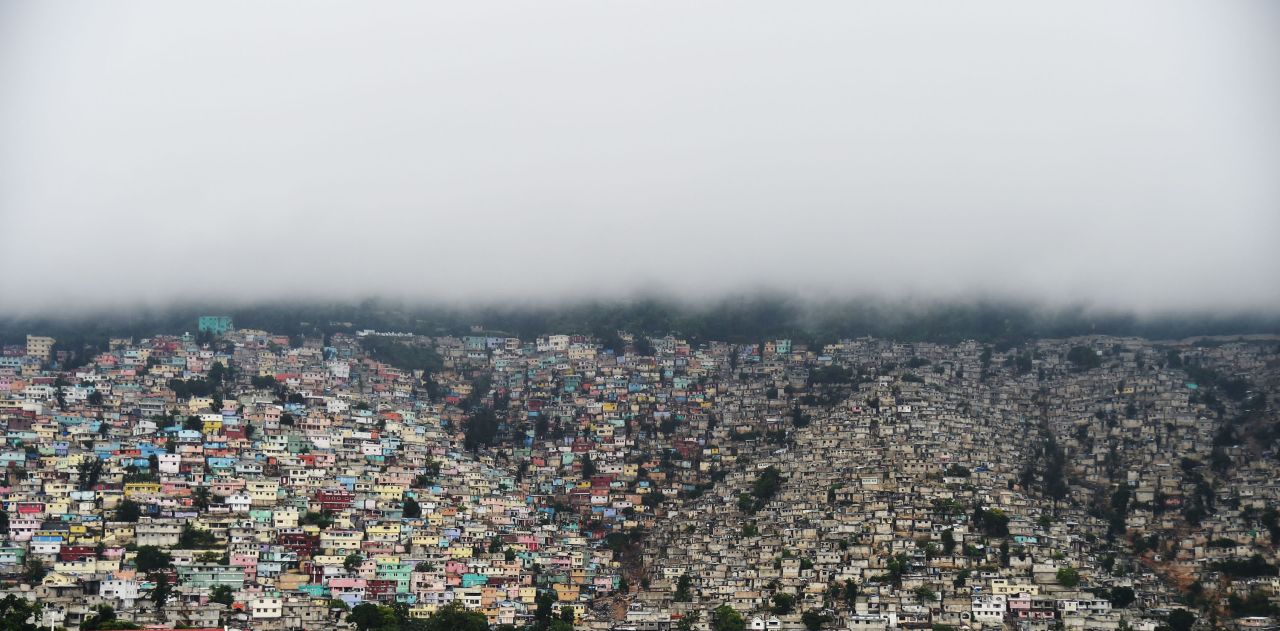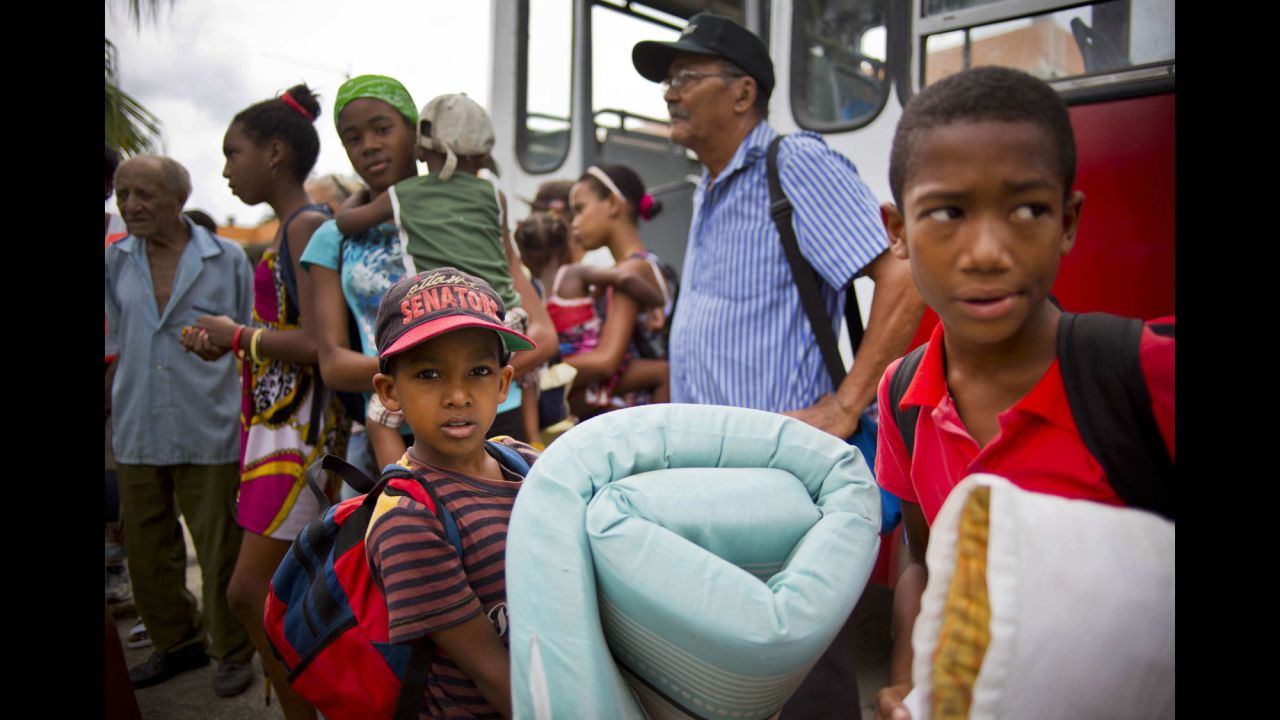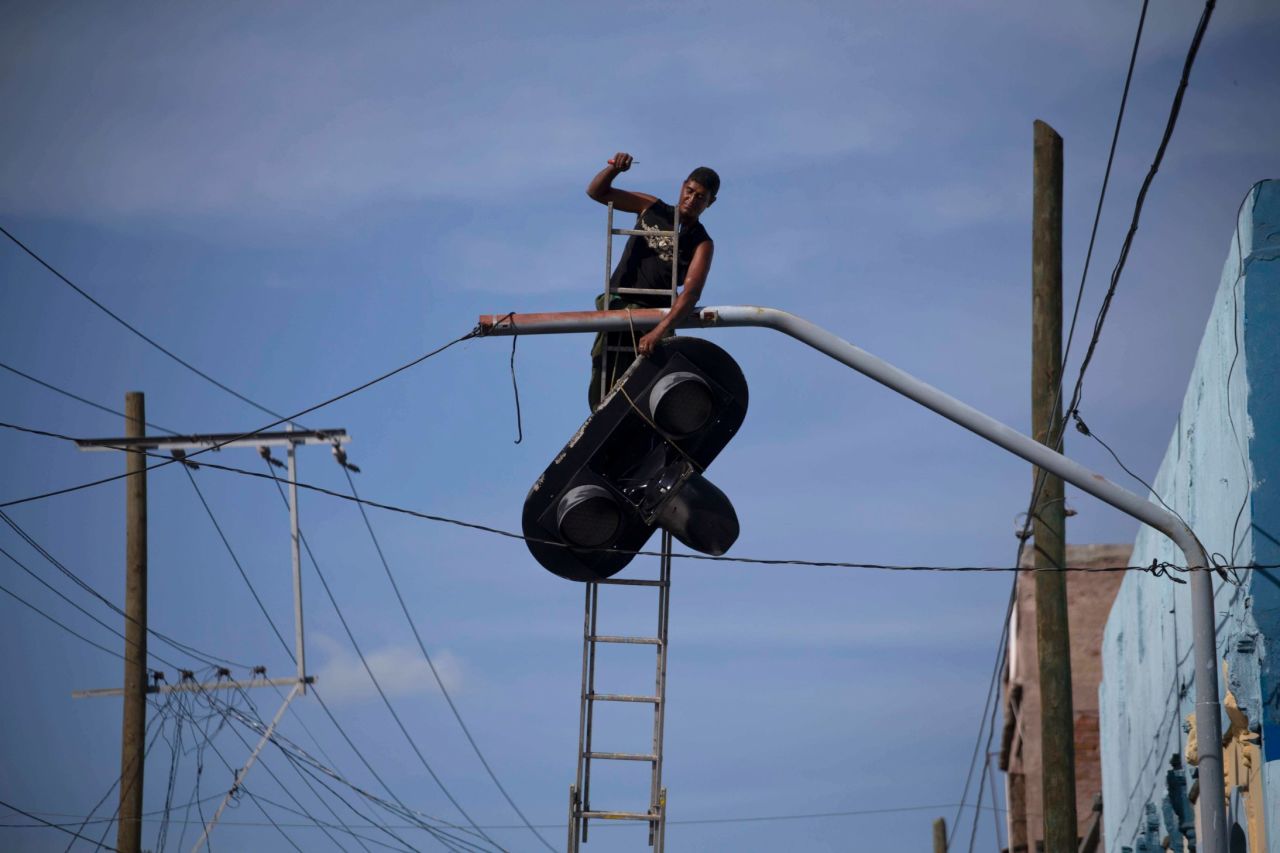 Hurricane Matthew's path of destruction
The National Hurricane Center isn't saying that Matthew will make landfall in Florida, just that the center of the storm will get "very near" the Atlantic Coast, possibly as a Category 4 hurricane.
Matthew was packing 115 mph (185 kph) winds as the eye neared the Central Bahamas, the National Hurricane Center said.
President Barack Obama warned Americans in the storm's path to pay attention and take any evacuation orders seriously. He said if the core of the storm strikes Florida, it could have a "devastating effect."
Florida braces for 'direct hit'
Scott told Floridians on the state's Atlantic coast that the question is not whether they will lose power, but for how long. More than 95,000 customers were without power throughout the state, according to the governor.
The voluntary and mandatory evacuations included the Miami area and extended all the way north past the city of St. Augustine.
Scott has also activated 1,500 National Guard members. He has repeatedly warned that a direct hit by Matthew could lead to "massive destruction" on a level unseen since Hurricane Andrew devastated the Miami area in 1992.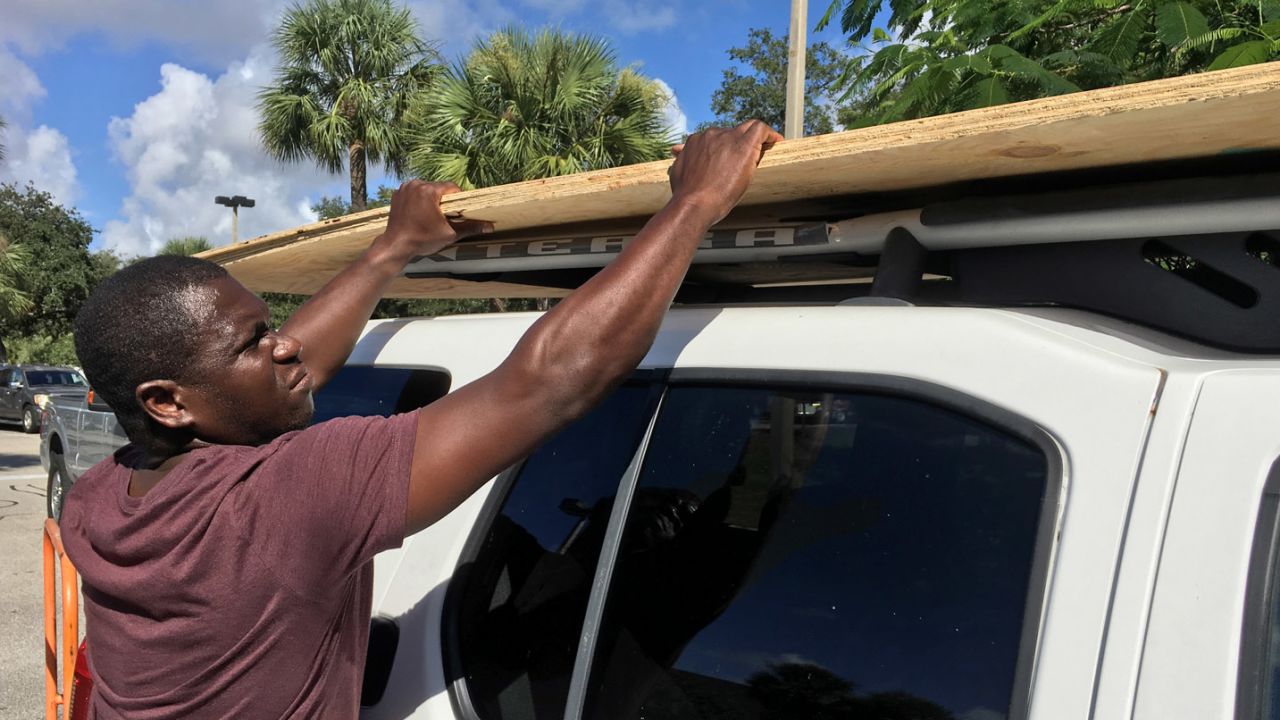 Many residents found long gas lines Wednesday. However, Scott said the state is not experiencing any gas supply or distribution shortages.
"We have heard of some individual stations (being) short, but in no area of the state are we short of fuel," the governor said, adding that the state has placed fuel in some areas and sends it to stations that need more.
Airline passengers were urged to call before leaving for the airport. Florida airports had canceled hundreds of flights, most of them in Miami, Fort Lauderdale and Orlando. Fort Lauderdale closed its airport, airlines suspended operations in Miami, and Orlando's airport was slated to close at 8 p.m. Thursday, airport officials said.
State offices will be closed Thursday and Friday in 26 counties, Scott said.
Palm Beach residents cleared many grocery store shelves ahead of the storm.
In Jupiter, resident Randy Jordan told CNN affiliate WPEC people were pushing and shoving their way through the local Home Depot to buy supplies ranging from batteries to flashlights.
Residents still had a sense of humor. Olivia A. Cole posted a photo on Twitter of an empty grocery shelf, save for eight cans of a soup typically enjoyed in another part of the country. "South Florida wants to survive #HurricaneMatthew. But we'd rather die than eat clam chowder," Cole joked.
Hurricane Matthew pummels Haiti
Mandatory evacuations in South Carolina
South Carolina Gov. Nikki Haley gave evacuation orders for the coastal counties of Charleston and Beaufort.
An estimated 250,000 residents evacuated from Charleston and Beaufort, said Kim Stenson, the director of South Carolina Emergency Management. He said as many as 200,000 people will leave Thursday.
Tempers apparently flared during the slow traffic out of Charleston. A man got out of his truck at point where vehicles were being redirected, removed a traffic cone and sped away. Police chased the man until he stopped on a dead-end road. Berkeley County Chief Deputy Mike Cochran told CNN that the man fired at deputies and police officers, who shot back and wounded the man.
The man was hospitalized, but his condition is unknown.
The South Carolina Department of Transportation changed the directions of eastbound traffic lanes to accommodate the exodus of people leaving coastal cities like Charleston.
But as thousands fled inland Wednesday, not everyone chose to evacuate. In Charleston, which likely will see the powerful storm's impact this weekend, some people were boarding up businesses.
"I think we're staying put," Cheryl Quinn told CNN's Stephanie Elam.
Quinn and her husband said they were fine a year ago when Charleston endured heavy rain after a brush with a big storm.
"It was kind of a party down here. I hate to say that," because storms can be scary, she added.
Still, Quinn has reserved a hotel room just in case.
North Carolina playing it by ear
Gov. Pat McCrory declared a state of emergency for the state's 100 counties. So far, though, no government official in the state has urged residents to evacuate.
"We're just going to have to play it by ear and have our resources ready," the governor has said.
Officials are concerned eastern North Carolina areas that were recently flooded will see more rain from Matthew.
Are we prepared for a major hurricane?
Georgia governor: 'Remain calm, be prepared'
Gov. Nathan Deal has declared a state of emergency in 30 counties near the coast and ordered evacuations for all counties east of Interstate 95.
In six of those coastal counties – Chatham, Bryan, Liberty, McIntosh, Glynn and Camden – Deal urged residents to voluntarily evacuate.
"I urge Georgians in the affected areas to remain calm, be prepared and make informed, responsible decisions as we continue to monitor Hurricane Matthew's path," Deal said.
Residents of islands just east of Savannah were being urged to evacuate. A mandatory order was in effect in Tybee Island.
CNN's Catherine E. Shoichet, Keith Allen, Shawn Nottingham and Alexander Leininger contributed to this report.