Story highlights
US Defense Secretary arrives in Erbil, southeast of Mosul
Peshmerga forces launch new offensive from Mosul's northeast
ISIS executed 284 men and boys as coalition forces closed in on Mosul, an Iraqi intelligence source told CNN.
Those killed on Thursday and Friday had been rounded up near and in the city for use as human shields against attacks that are forcing ISIS out of the southern sections of Mosul, the source explained.
ISIS used a bulldozer to dump the corpses in a mass grave at the scene of the executions – Mosul's defunct College of Agriculture in the north of the city, the intelligence source said.
The victims were all shot and some were children, said the source, who wanted anonymity because he is not authorized to speak to the media. CNN could not independently confirm the claim.
Latest developments
US Defense Secretary Ash Carter arrived in Erbil on Sunday, after commenting that the Mosul operation was going to plan

Peshmerga forces started an offensive from two fronts in Bashiqa, northeast of Mosul, the Peshmerga General Command said Sunday

Prime Minister Abadi reiterated his view that Iraq does not need Turkey's assistance in the battle

Kurdish officials accused Sunni Arabs in Kirkuk of supporting ISIS a day after attacks killed dozens

Iraqis displaced by the Mosul offensive are seeking shelter in camps, the UN refugee agency said
Freeing a Christian town
The Iraqi military intensified its offensive Saturday to retake Hamdaniya – also known as Qaraqosh – from ISIS, the Iraqi Joint Operations Command center said. Iraqi forces and a Christian paramilitary group entered the town Wednesday, but face fierce resistance from ISIS fighters, 200 of whom were killed in one day of clashes.
The city is about 15 kilometers (nine miles) southeast of Mosul.
Iraqi security forces and Peshmerga – as the Kurdish fighters are known – have made progress and isolated Hamdaniya, a US military official said in Baghdad, speaking on background.
Iraqi troops on Saturday entered the al-Askary neighborhood and liberated the mayor's building and the main hospital, raising the Iraqi flag over those buildings, Lt. Gen. Qassim al-Maliky said.
At least 60 ISIS fighters have been killed since Friday when Iraqi security forces launched an attack on the oil-rich city of Kirkuk, Gov. Najmaldin Karim said.
"Life will be restored to normal in the next few hours" Karim said Sunday, adding that security checkpoints in the city would be reopened. He did not mention how many security forces and civilians were killed in the ISIS offensive.
Tal Kayf is next target
Iraqi troops are also advancing toward Tal Kayf and plan on storming the Chaldean town, the Iraqi Joint Operations Command said Saturday.
Tal Kayf is about 10 kilometers (six miles) north of Mosul.
It's the closest Iraqi security forces have come to Mosul, a CNN analysis indicates.
The US military official said US and coalition aircraft were providing air support as needed Saturday. The official said land forces were working through "a hard outer crust," and resistance would intensify as the offensive neared Mosul.
The official said ISIS fighters have infiltrated towns cleared earlier, including Bartella, requiring renewed efforts to combat them.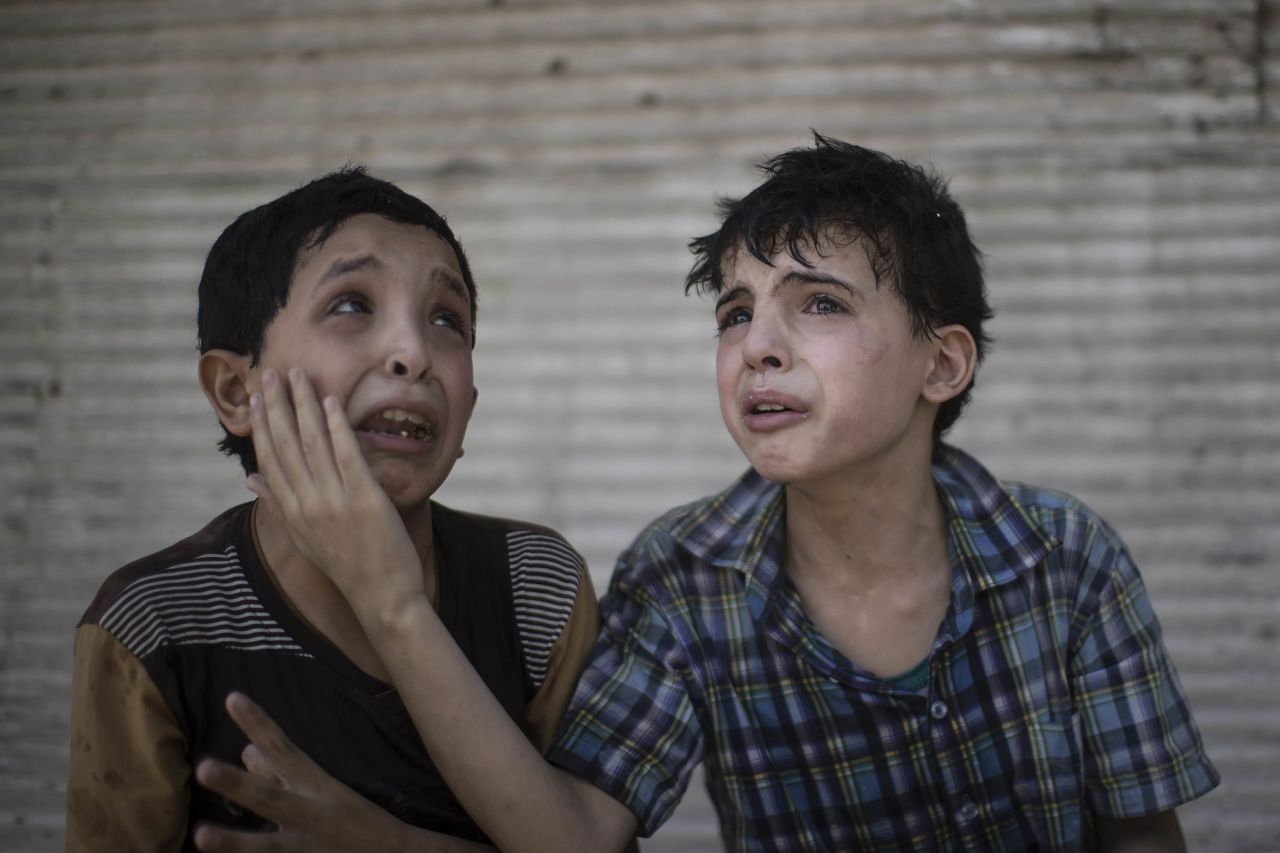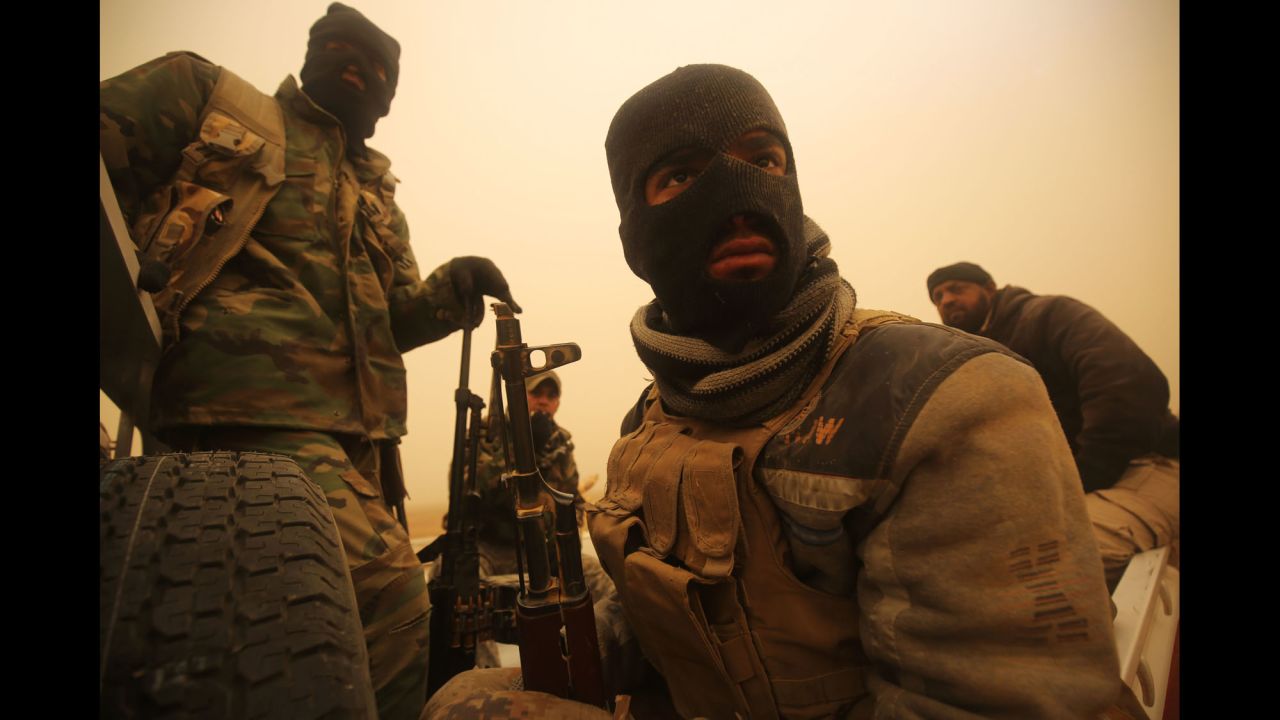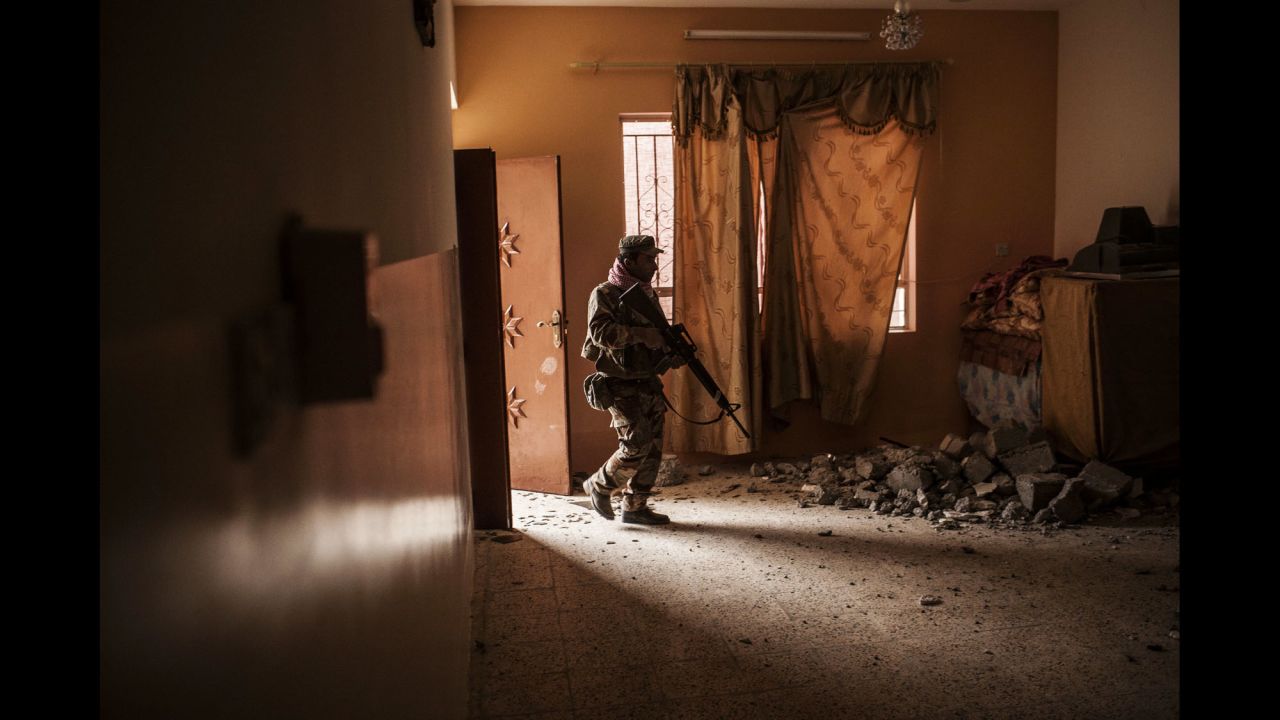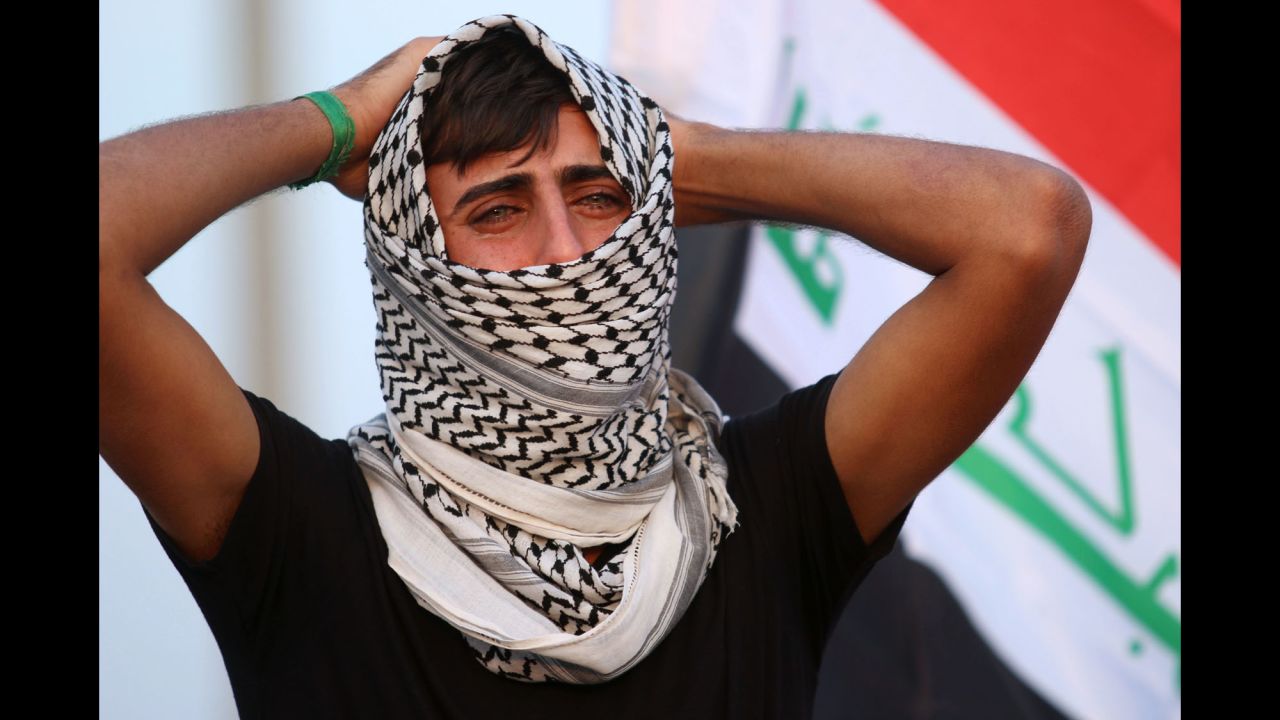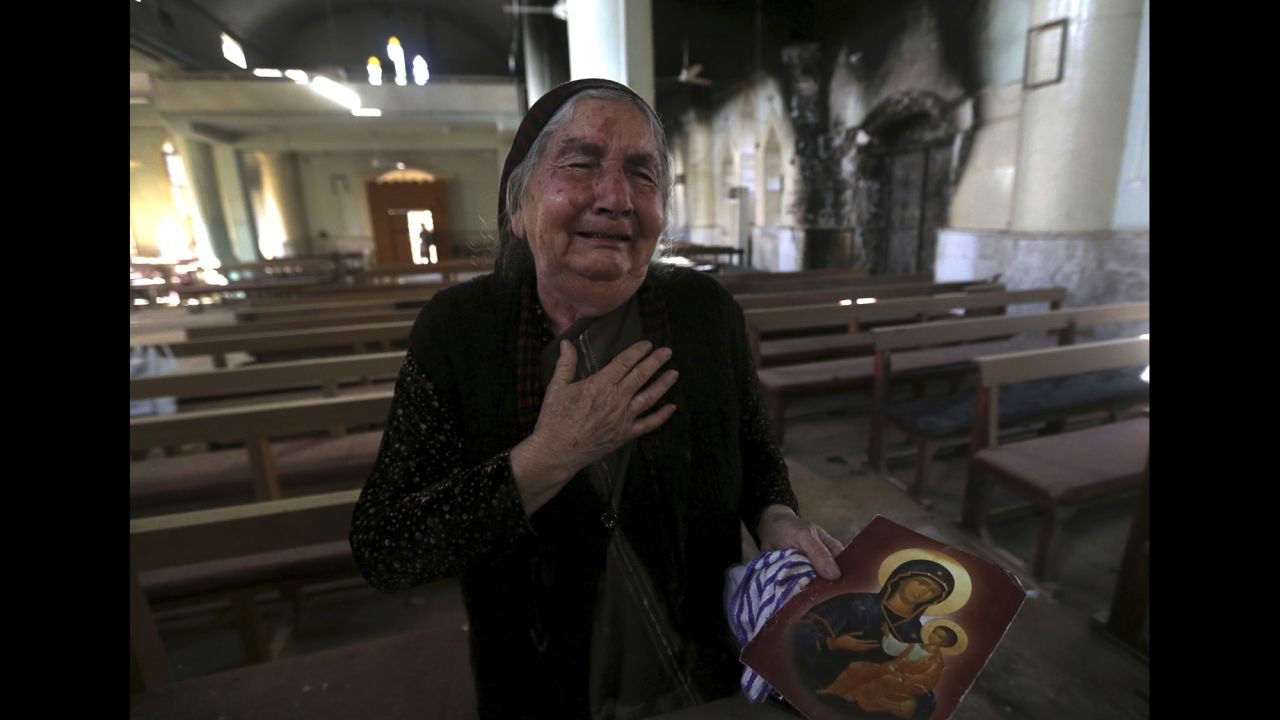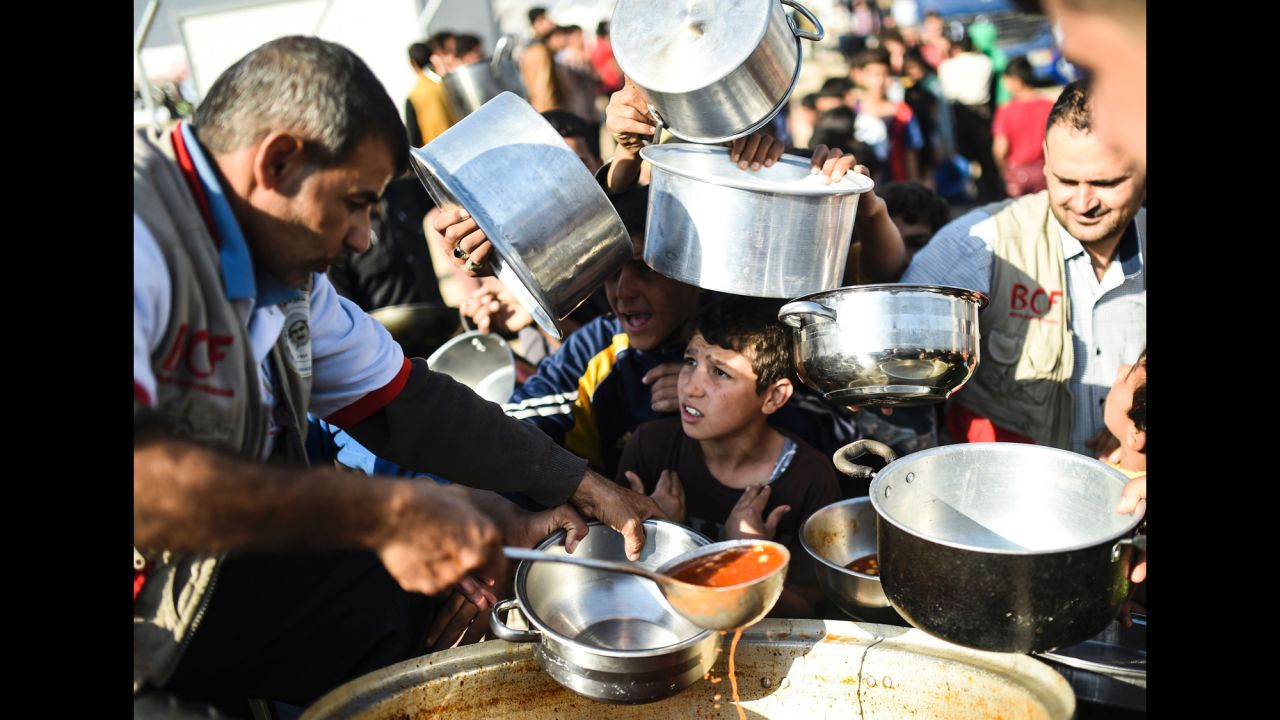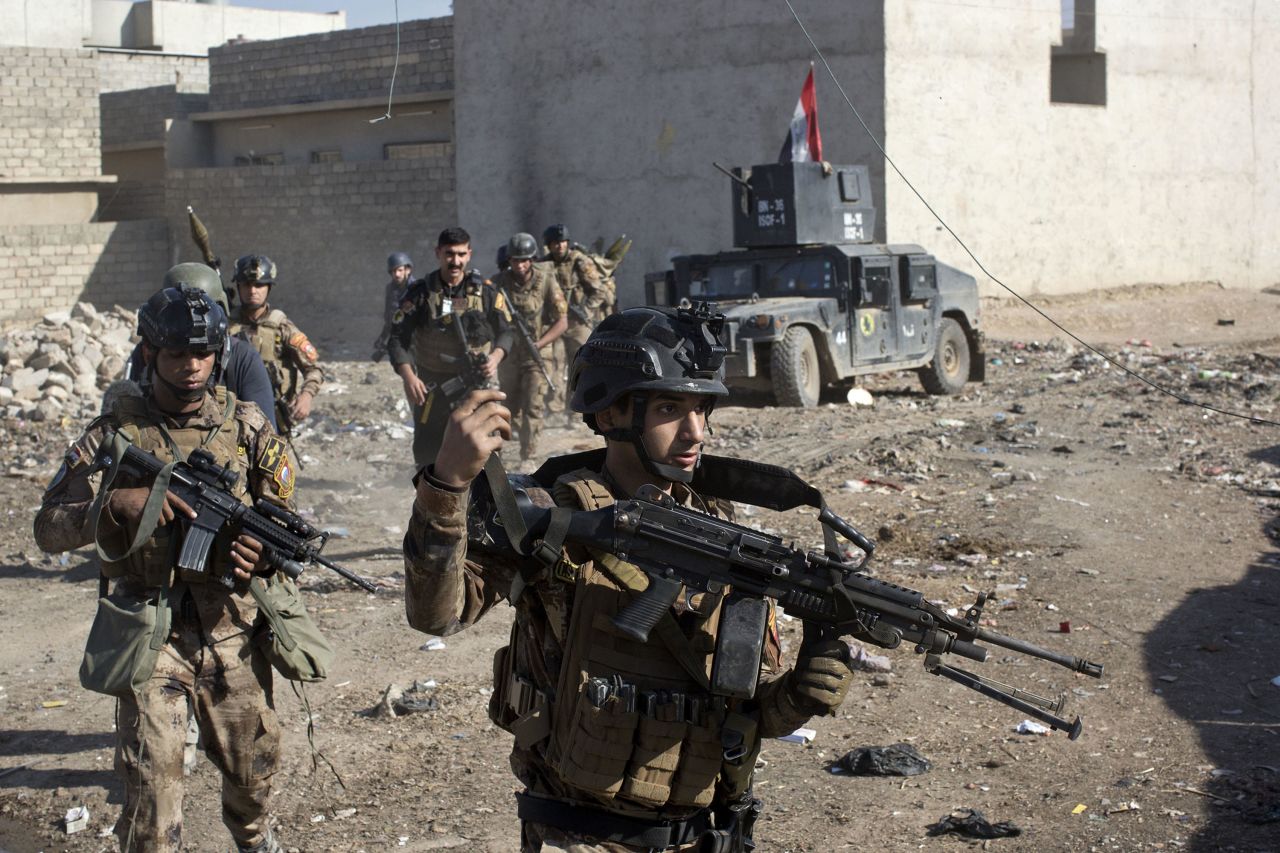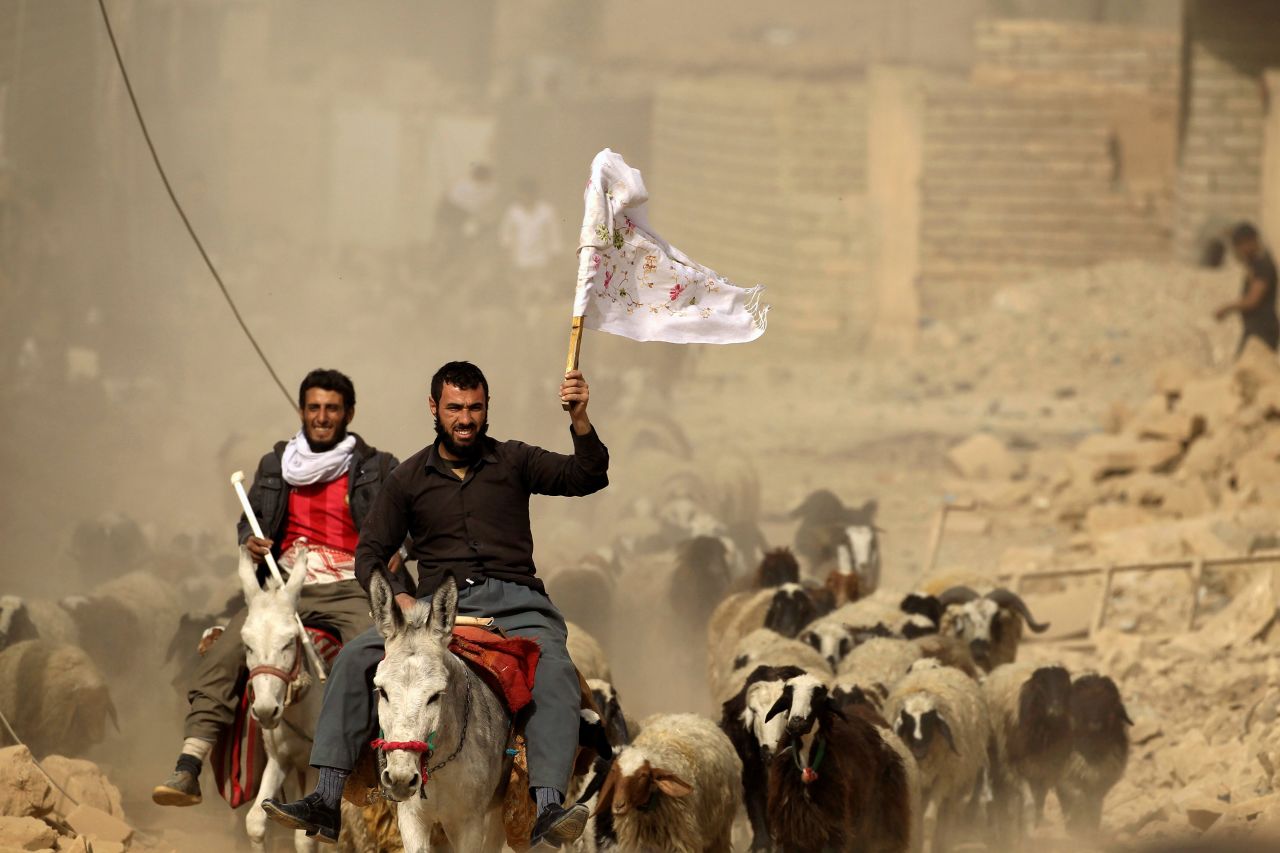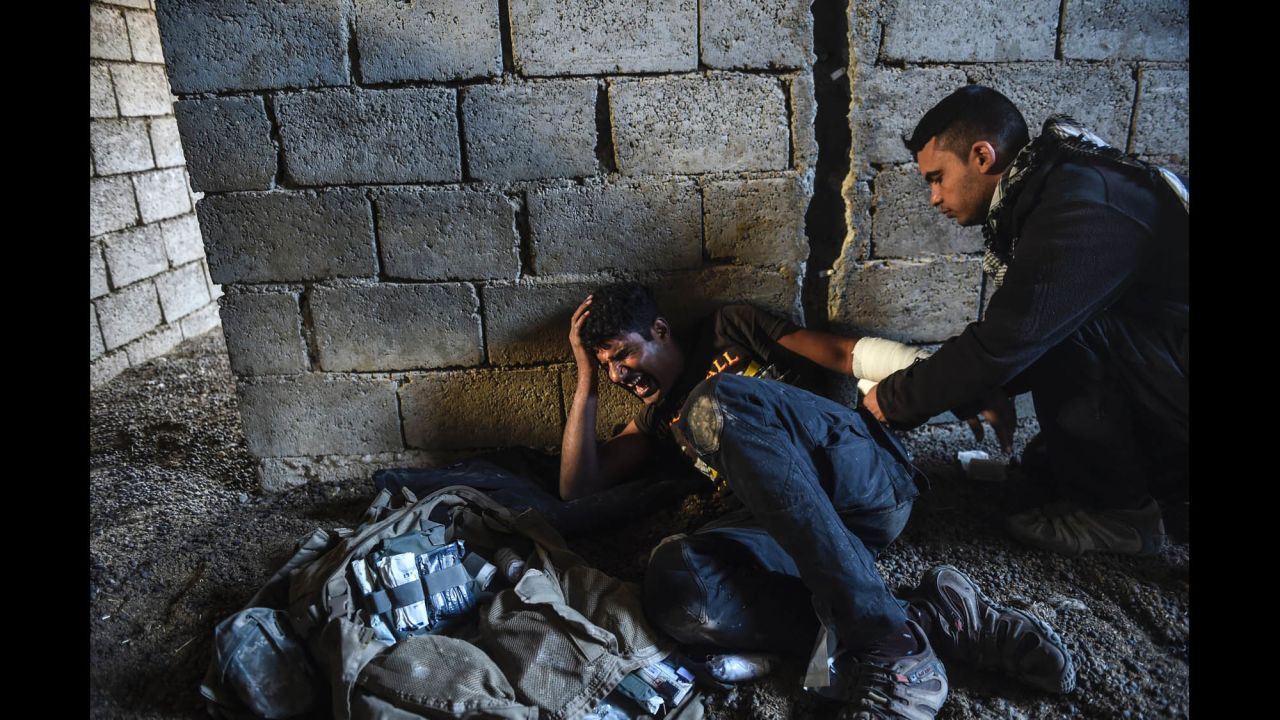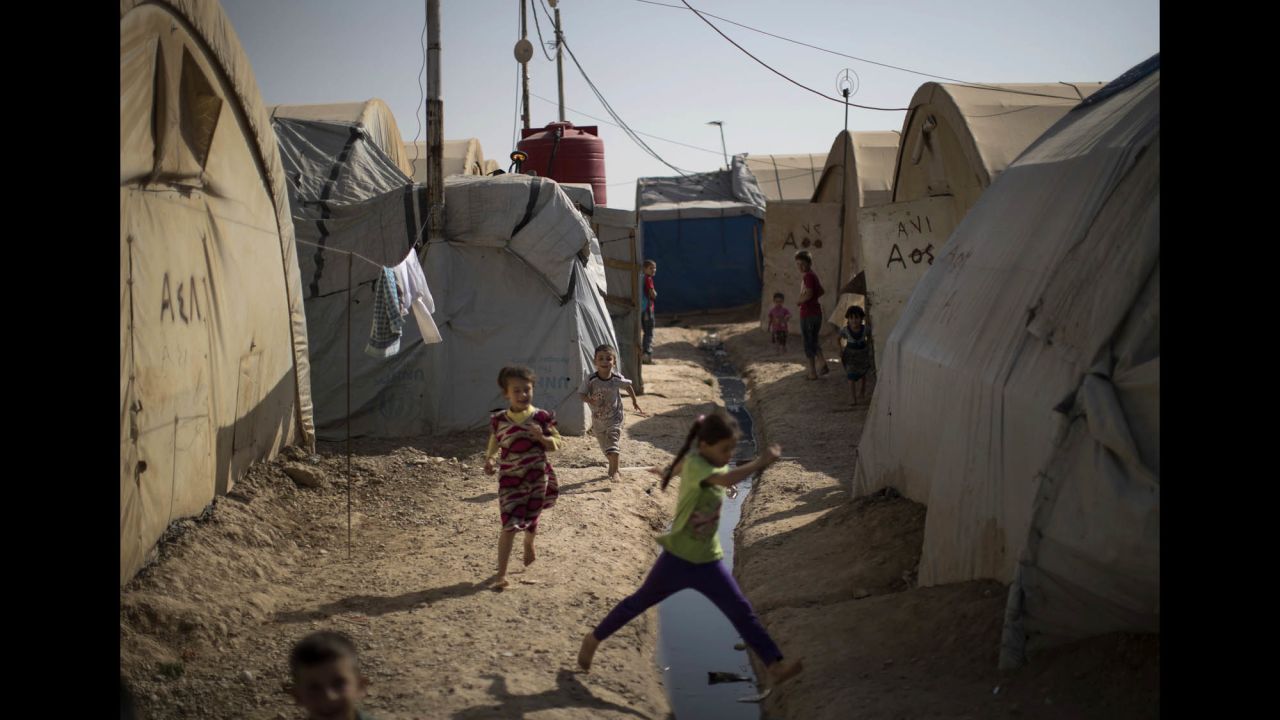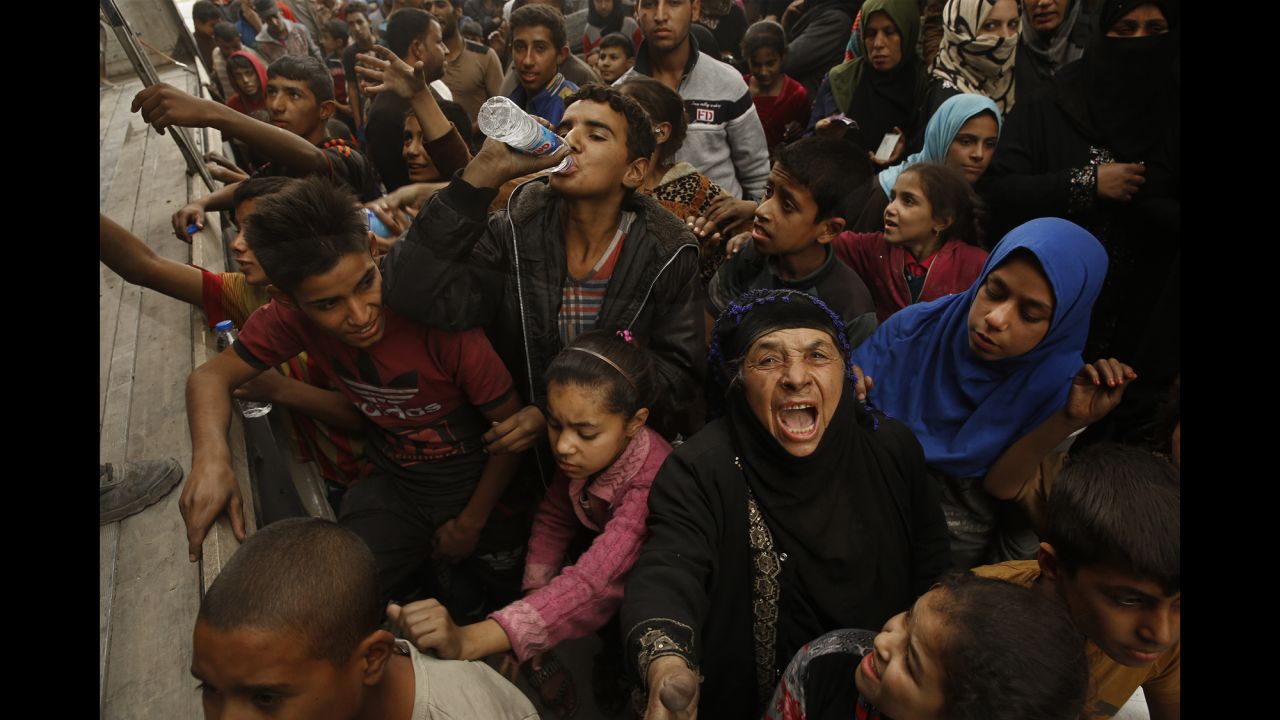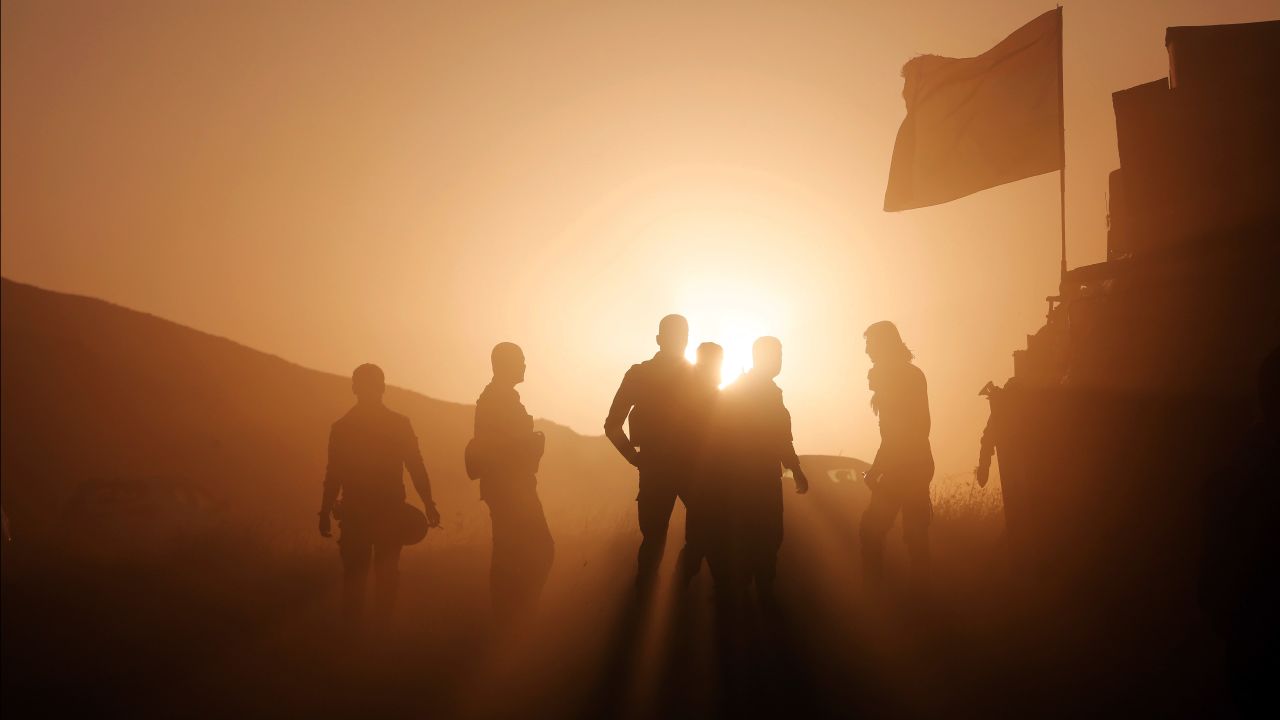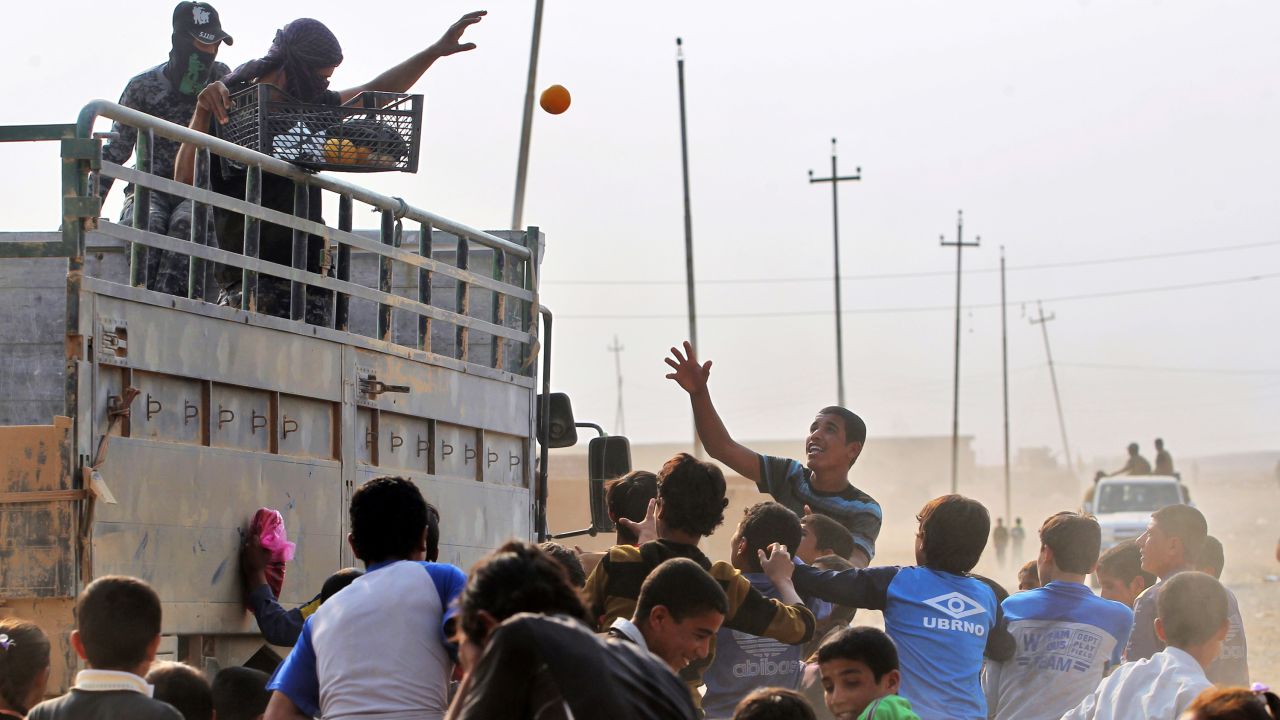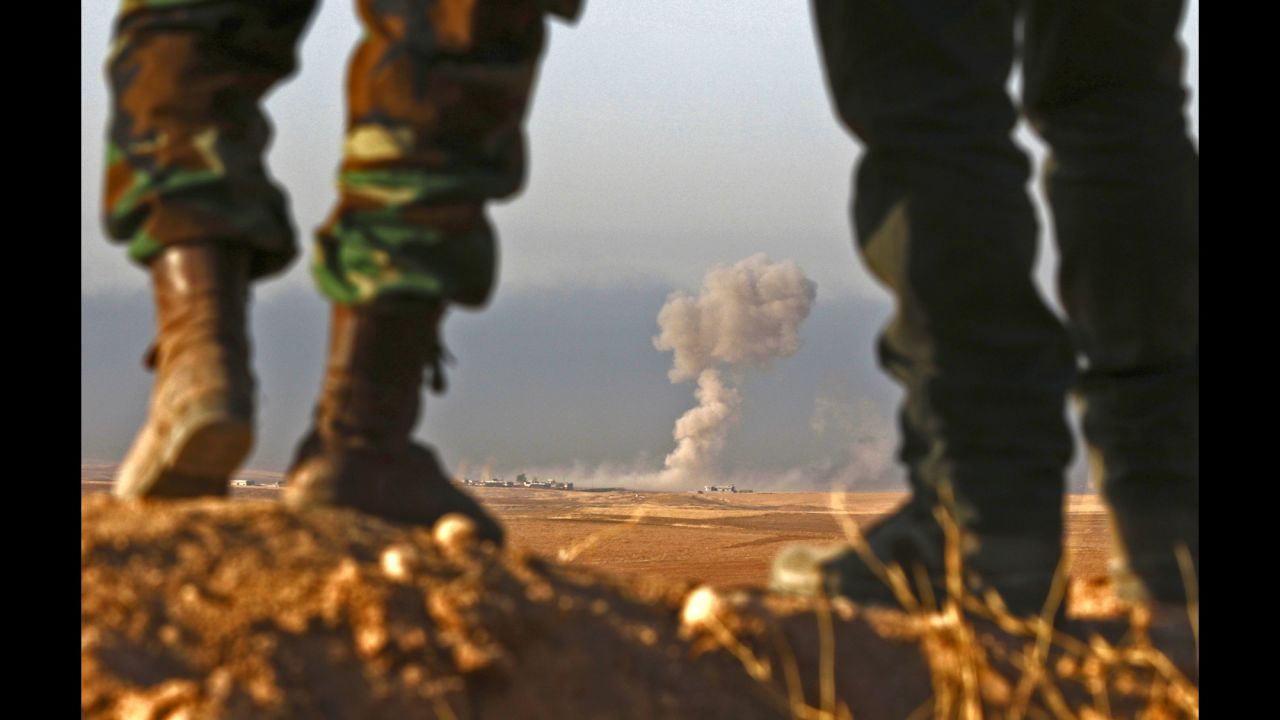 Mosul: Iraqi-led forces push into key city
Clashes in Kirkuk, Laylan
Kurdish security forces were going house to house Saturday in Kirkuk following a major ISIS attack a day earlier. Kirkuk is 175 kilometers (109 miles) southeast of Mosul.
Kirkuk's police chief said 48 ISIS militants were killed during hours of clashes.
Security officials told CNN that at least 40 others were killed and 76 wounded in the attack, the majority of them Kurdish Peshmerga.
The ISIS attacks continued in the area Saturday, with an attempt to infiltrate the town of Laylan, 20 kilometers (12 miles) southeast of Kirkuk. Nine militants were killed, according to the mayor of Laylan, Mohammed Wais, and some security force members were injured.
Kurdish President Masoud Barzani described ISIS' attack on Kirkuk as "a failed attempt by terrorists to make up for the defeats they have suffered at the hands of the Peshmerga on the front line."
Previous attacks by ISIS militants on Kirkuk have been attempts either to capture the city from the Peshmerga or divert Kurdish troops from the fight in Mosul.
How the 'Kurdish question' complicates fight against ISIS
Kurdish officials accuse local Arabs of helping ISIS
In the wake of the Kirkuk attack, Kurdish officials accused local Arabs and some displaced in camps around the city of helping ISIS.
Kirkuk's police chief, Brig. Gen. Khatab Omar, said the militants had probably infiltrated the 600,000 internally displaced in and around the city.
Gen. Hallo Najat, another police official, told local media to expect further fighting because 30% of the Arabs there supported ISIS rather than the government or Kurdish authorities.
Najmaldin Karim, Kirkuk's governor, said: "We have prior knowledge that an operation like this could happen; we were preparing for it, but the timing was not known exactly."
He said a curfew would remain in force for another day and urged the internally displaced community in Kirkuk to help track down militants.
US defense chief briefed on Mosul operation
Carter, the US defense secretary, paid an unannounced visit Saturday to Baghdad, where he was briefed on the Mosul offensive and met with Iraqi Prime Minister Haider al-Abadi.
Carter then addressed about 50 US service members at Baghdad International Airport, recalling the US naval officer killed this week in northern Iraq and the risks taken by all those serving.
The defense chief told the crowd he was encouraged by what he has seen so far in the fight to retake Mosul.
"So far it is proceeding according to our plan," Carter said. "We've got tough fighting ahead and the US will continue to play its part."
US forces in Iraq are providing air support for the Mosul operation as part of an international coalition. US special operations forces are also advising Iraqi and Kurdish units on the ground.
After meeting with Carter, Abadi repeated his view that Iraq does not need Turkey's assistance in the battle for Mosul, while acknowledging the importance of maintaining good relations with its northern neighbor. "If we (need) help, we will ask for it from Turkey or from other regional countries," he said.
The Turkish leadership has expressed a desire to join the push to oust ISIS.
UN 'gravely worried' over human shield use
The United Nations expressed concern Friday that ISIS has taken 550 families from villages around Mosul to use as human shields.
Two hundred families from Samalia village and 350 families from Najafia were forced out Monday and taken to Mosul in "an apparent policy by ISIS to prevent civilians escaping," Ravina Shamdasani, deputy spokeswoman for the UN Human Rights Office, told CNN.
Zeid Ra'ad Al Hussein, the UN High Commissioner for Human Rights, said, "We are gravely worried by reports that (ISIS) is using civilians in and around Mosul as human shields as the Iraqi forces advance, keeping civilians close to their offices or places where fighters are located, which may result in civilian casualties."
Iraqis flee violence
The first influx of Iraqis – 144 people – arrived at a new camp, Zelikan, set up to shelter what is expected to become a flood of families displaced by the Mosul offensive, the UN refugee agency said Saturday.
UN data indicate some 3,900 people – or 650 families – have so far been forced from Mosul and Hamdaniya districts, agency spokesman Adrian Edwards told a news briefing Friday in Geneva, Switzerland.
The UN refugee agency is working to establish 11 camps, five of which are already in place, to house those forced from their homes by the battle. The camps will have capacity for about 120,000 people, the agency said.
As many as 600,000 could be helped if the refugee agency obtained sufficient funding, it said. Mosul is believed currently to have a population of about 1.5 million people, it added.
The charity Oxfam warned Saturday that more must be done to provide safe routes for those fleeing the conflict.
People who escaped from Hawd, 50 kilometers (about 30 miles) south of Mosul, told Oxfam that many civilians had been injured.
A woman told Oxfam her children had respiratory issues after breathing in thick smoke from oil wells that ISIS militants set afire to provide cover from coalition air attacks.
The smoke also concerned US and coalition troops at an airfield near Qayyara, about 60 kilometers (37 miles) south of Mosul. Forces were assessing Saturday whether the smoke was putting them at risk, and troops have been told to limit their outdoor activity, the US military said.
CNN's Mohammed Tawfeeq, Sebastian Shukla, Ross Levitt, Lonzo Cook, Kevin Bohn and Karen Smith contributed to this report.