Story highlights
Hong Kong can't blame its polluted oceans on mainland China, say officials
Most recent carpets of trash washed up on beaches likely the result of illegal dumping
More than 800 children formed a giant piece of living artwork last week in protest of pollution along Hong Kong's coastline and in the ocean.
On a beach in Repulse Bay, one of Hong Kong's wealthiest neighborhoods, Ocean Recovery Alliance volunteers formed a "Lap Sap Chung" – trash monster – when seen from above.
The iconic character, which feeds off trash, was a staple of Hong Kong litter campaigns for decades, before falling out of use
This comes at a time when many of Hong Kong's beaches are littered with plastic waste.
The year of trash
Hong Kong is blessed with 1,178 km of coastline, and rare marine life such as the Chinese white dolphin (which is actually pink).
But 2016 has been a bad year for the city's beaches.
This month, the beach at Sok Ku Wan village – where children play and a hike popular with tourists terminates – has been besieged by trash.
"One of the things you could see straight away … is that this is household trash," Gary Stokes, Southeast Asia Director at the Sea Shepherd Global, told CNN.
"It's not individuals … it's (likely been dumped by) a company that's been hired to remove trash and isn't putting it where it should be."
Plastic wrappers, glass bottles and foam packaging have made the beach unusable. As soon as they are cleaned up by the government and volunteers, another tide of trash washes in.
The Food and Environmental Hygiene Department says it collected 180 bags of marine refuse on November 1 and 160 bags on November 5 – 1,500 kg of trash in total.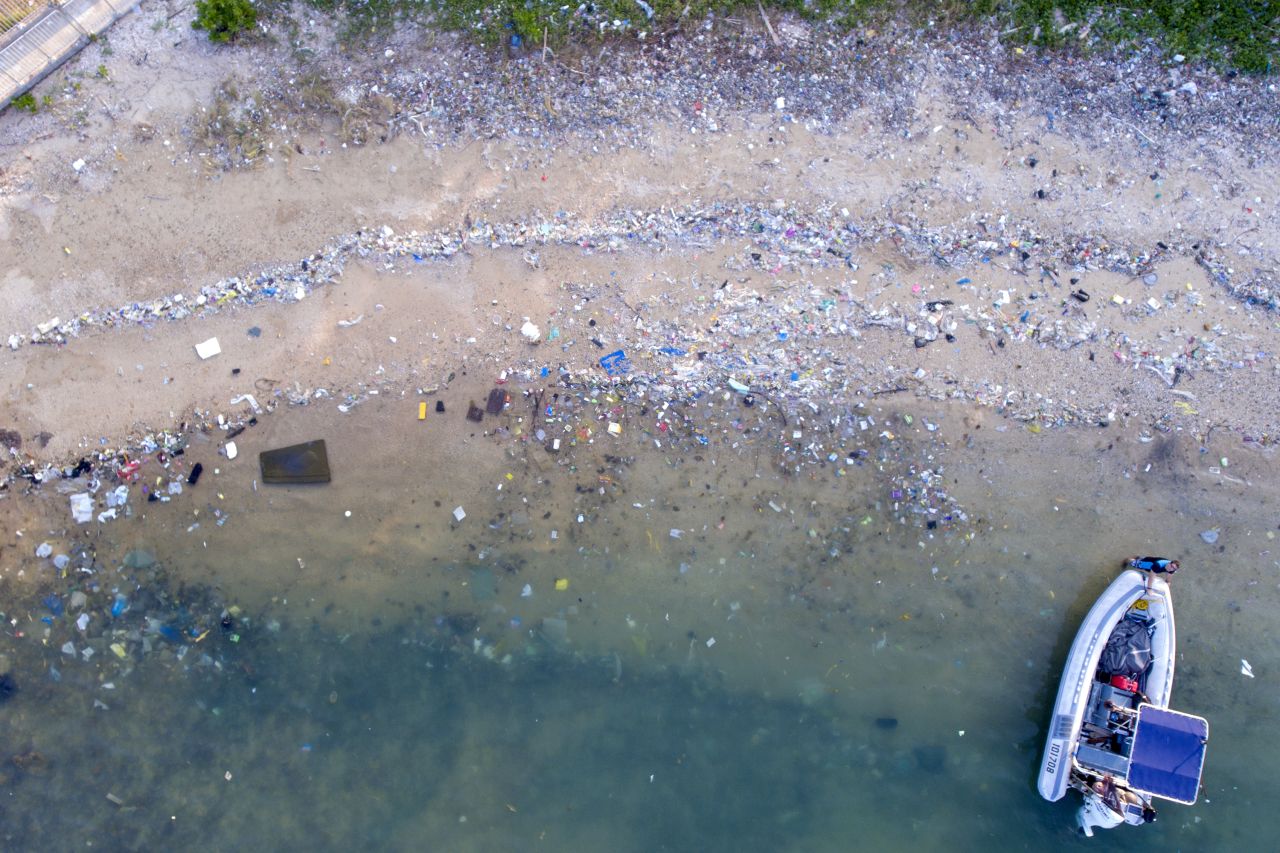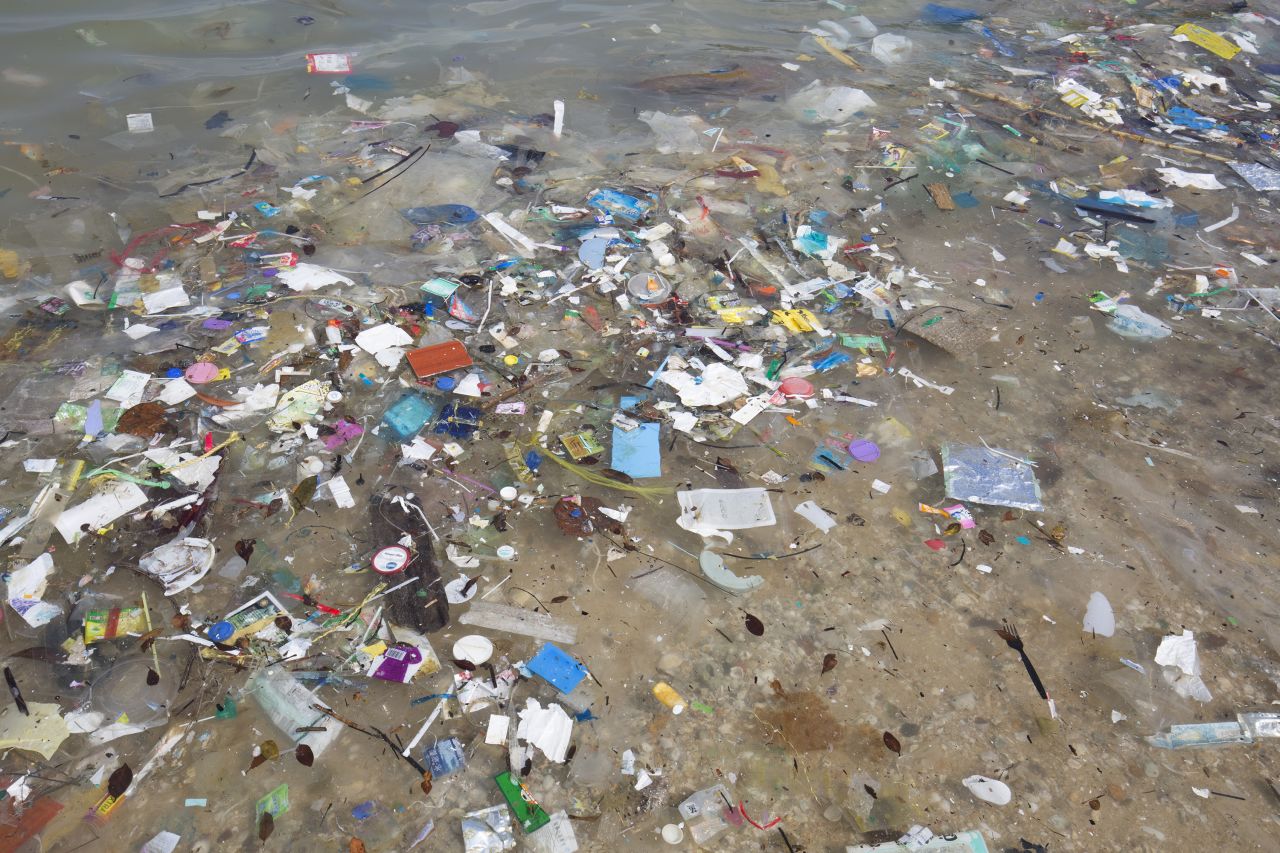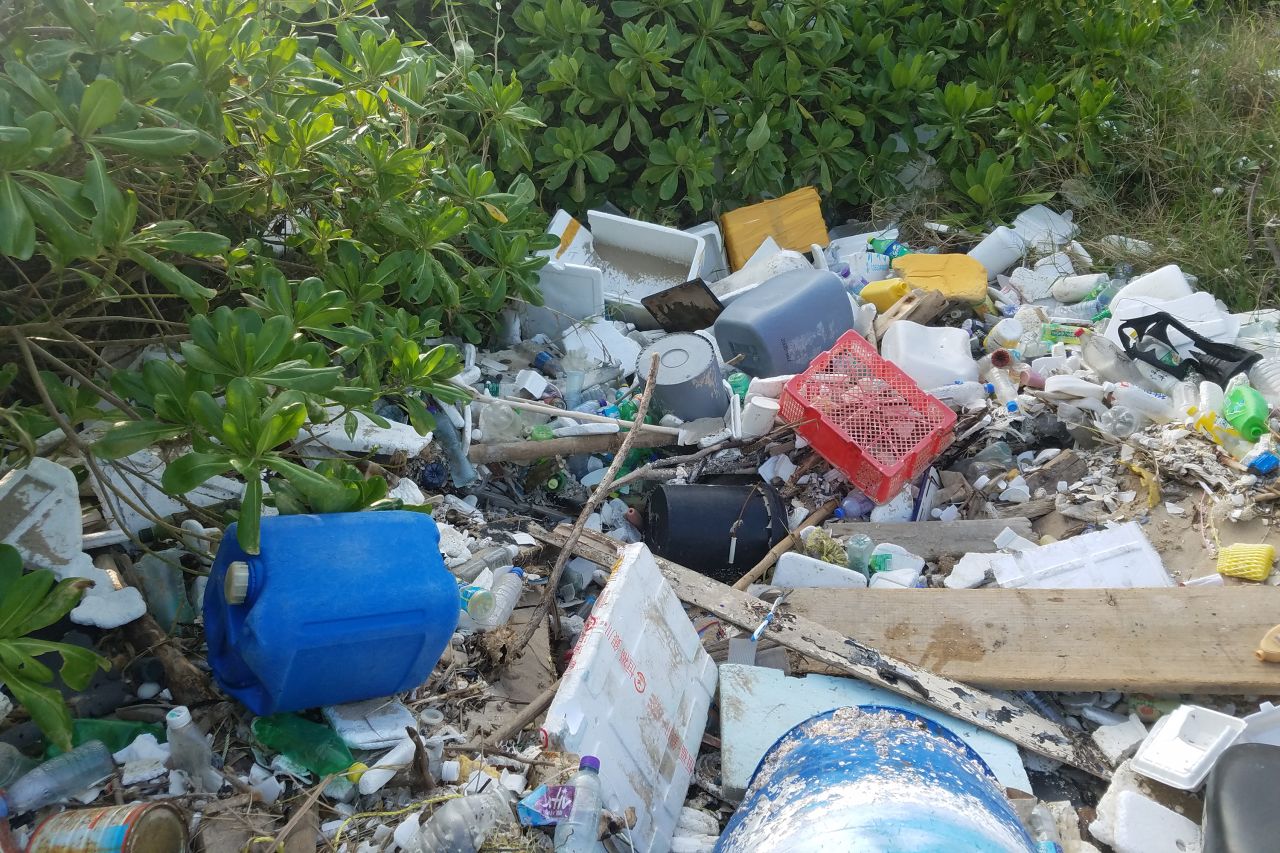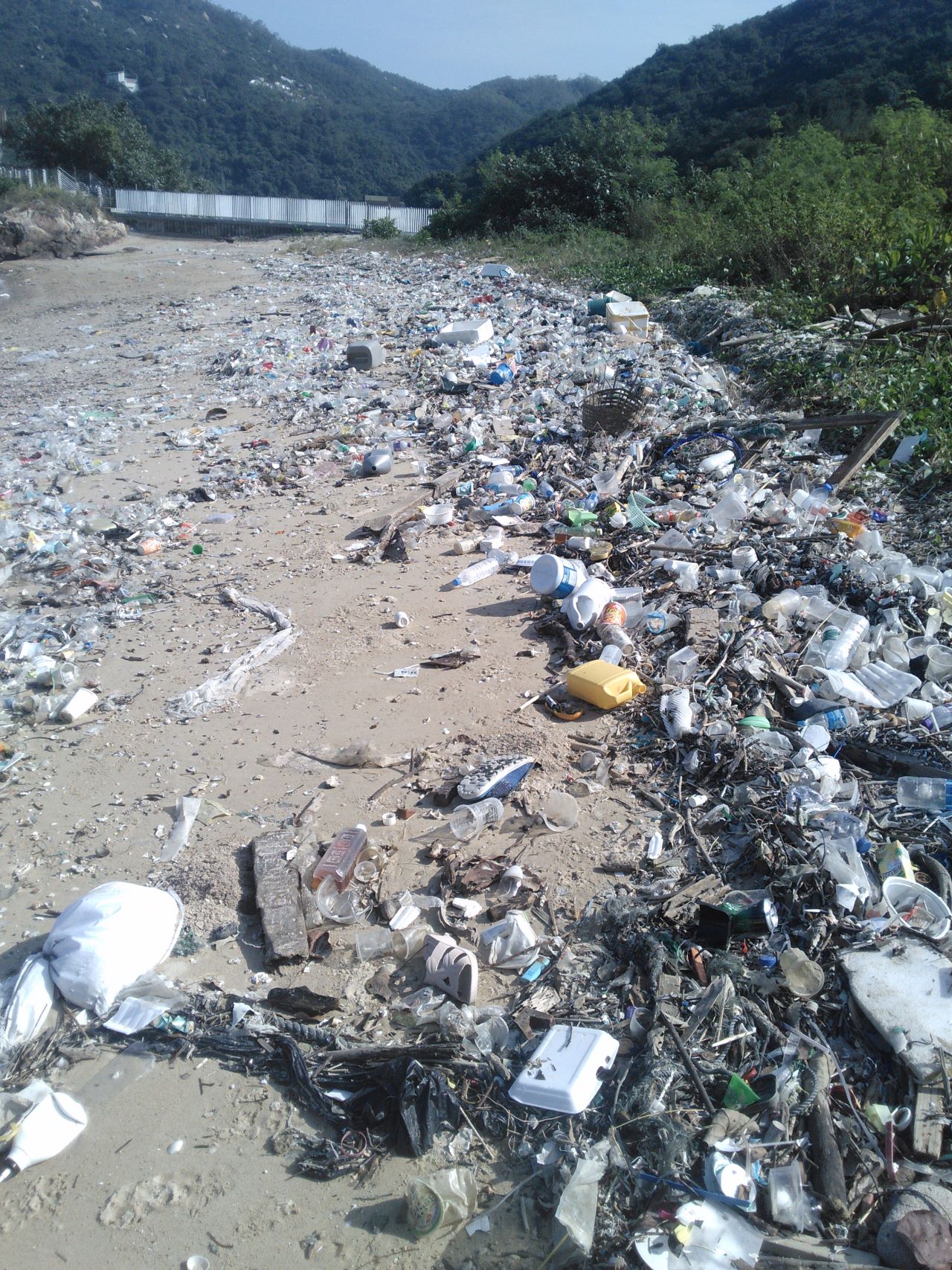 Hong Kong's polluted oceans
Where is the trash coming from?
This month's deluge of plastic comes after trash blanketed beaches on the outlying islands of Cheung Chau and Lantau in July.
In that instance, the Environmental Protection Department (EPD) said the trash had come from mainland China, washed out of the Pearl River Delta by intense flooding in the Guangdong area in June.
"Due to the effects of rainfall, marine currents and southwest monsoon wind, more marine refuse would be found during summer than other seasons," the EPD said.
The latest problems, however, cannot be blamed on mainland China.
Christine Loh, Under Secretary for the Environment in Hong Kong, told CNN: "In general, most of the marine trash in our waters originated in Hong Kong."
A government study found that less than 5% of marine refuse in Hong Kong had labels in the simplified Chinese characters that are used in mainland China, suggesting Hong Kong is to blame for its own ocean trash.
Not a problem?
In 2015, a government-commissioned report, which claimed that marine refuse "does not constitute a serious problem" in Hong Kong, enraged local environmentalists and citizens.
Martin Williams, a Hong Kong-based writer specializing in conservation and the environment, in response founded the Facebook group "Hong Kong Marine Lap Sap is Serious," which has become a lively platform for sharing videos and images of marine waste. It has 1,540 members.
Loh insists the findings were unfortunately phrased.
"There's no denial in government that this is a problem and that we need to deal with it," Loh told CNN.
"There are two challenges for the government in terms of marine trash," she said. "The first is that we have to clean it up; and the second is to reduce the problem. The first challenge requires an understanding of how marine litter moves around in our waters and efficient coordination for the government team to clean-up quickly.
"The second challenge mainly requires people to change their on-land habits so waste doesn't end up in the water."
Vertical recycling plans
The Hong Kong government says that in 2014 it recycled 26% of domestic waste, which it defines as trash collected from public bins and households. The vast majority of this waste was exported to mainland China and other countries for recycling. It should be noted that private companies are responsible for collecting much of the city's residential trash and recycling.
While the government says 80% of Hongkongers can find recycling bins nearby, thousands of tons of plastic are still dumped into Hong Kong landfills every week.
"Hong Kong should be the most efficient city in the world for recycling because everything here is vertical," Doug Woodring, founder of the Ocean Recovery Alliance, told CNN.
"Huge trucks could come to tower blocks home to thousands of people and pick up huge volumes of rubbish."
For many Hongkongers living in tall towers, local recycling facilities can be inconvenient to access, and recycling provisions within their buildings are often determined by private waste companies. Loh says that, going forward, the government would like to impose regulations on new buildings, ensuring they have space for recycling facilities on site.
"We're going to need to change people's habits," she says, acknowledging that Hong Kong doesn't yet have a widespread culture of recycling.
At the Kids Ocean Day in Repulse Bay, Woodring was trying to shape the next generation's minds to reach out for recycling facilities.
He said, "Bringing kids out here and giving them the knowledge about how pollution affects animals and the food chain, and why it's important to protect the sea, we think it's a great way to protect the ocean in the long run."