Story highlights
ISIS-linked terrorists attacked sites across Paris on November 13, 2015, killing 130 people
One year on, events mark the anniversary and remember victims and survivors
"The grieving never ends," says Georges Salines, whose daughter Lola died at the Bataclan
Lanterns, candles and calls for peace illuminated the City of Light on Sunday as Paris mourned 130 people killed one year ago in attacks throughout the city.
November 13, 2015, was like any other day for Georges Salines: Work, a lunchtime swim with his daughter Lola, watching the news on TV, and an early night. He had no idea, until the phone rang, jolting him from his sleep, that his world was about to change forever.
"I went to bed … without knowing what was going on in the streets of Paris," he recalls. "I was woken up by a phone call in the middle of the night, from my eldest son, who knew that his sister was at the Bataclan."
Salines' 29-year-old daughter, Lola, had gone to a concert at the Bataclan by US rock band the Eagles of Death Metal. Midway through the show, ISIS-linked gunmen opened fire on the audience and detonated suicide vests; 90 people were killed in the raid, one of a series of coordinated attacks across Paris.
Unable to reach her, the family spent hours trying to find out what had happened to Lola, calling emergency help lines and hospitals, even the morgue, but nobody could tell them if she was alive. Then the worst news, delivered in the worst way: They discovered via social media that she had been killed.
"I hope she didn't suffer or see her death coming," her father says.
Inside the Bataclan: Night of terror, tale of love
'We shall not forget them'
French President Francois Hollande unveiled plaques at attack sites in the city – at the Stade de France, outside the Petit Cambodge restaurant, in the Boulevard Voltaire, and at the Bonne Biere and Belle Equipe cafes.
At the Bataclan, the President tore down a French flag to reveal the memorial, as the names of all 90 who perished there were read aloud in solemn ceremony.
It followed an emotional performance on Saturday night by musician Sting, a fundraiser for victim support charities at the newly opened Bataclan. He began with the words: "We shall not forget them."
The much-loved venue has been renovated to remove all traces of the massacre that took place there.
On Sunday, Prime Minister Manuel Valls said a state of emergency, first imposed in the immediate aftermath of the attacks, will likely be extended.
With the country's presidential elections coming in April-May, the prime minister said the government needs to retain the extra powers delegated by emergency laws "to protect our democracy."
'Bloody battlefield'
Denys Plaud was also at the Bataclan on the night of the attacks. He credits his survival to the fact that, when the attackers burst in, he was up on the balcony where there was more room to move to the music.
"I love to dance, and that saved my life," he told CNN days after his escape from the Bataclan. "It meant I was not in the direct line of fire from the terrorists' machine guns."
Plaud hid in a tiny room at the venue with 15 others; they waited as the gunmen got closer and closer, even shooting at the partition that sheltered them: "I thought, 'Oh my God, I hope that wall will stand.'"
"For three hours, we had to listen to the shooting," he remembers. "That was terrible. Every time we thought it would end, it was just time for the terrorists to get their weapons reloaded, and then they would shoot again."
Eventually, the police arrived and led them to safety across what Plaud calls "the bloody battlefield," urging them not to look at the bodies of their fellow music fans. "But … it was not a direct path, I had to look where I was putting my feet. … There was no way but to look at death."
A year on, he says, the memories are "very fresh … it's just like it was yesterday."
Artist turns Paris attacks ordeal into graphic novel
A nation traumatized
By late morning Sunday, the first flowers to remember victims were placed among the autumn leaves at the Place de la République, which became the center of the city's mourning and expressions of national unity after the attacks.
For many Parisians, it is an opportunity to begin getting on with life.
The year since the attacks has been filled with shock, grief and mourning – for the relatives of the dead, for those who survived, and for France as a whole: The nation was left traumatized.
Extra police and troops have been on the streets of France since January 2015, when terrorists attacked the offices of satirical newspaper Charlie Hebdo, killing 12 people: Armed officers now patrol outside tourist hot spots, schools, government and religious buildings.
Operation Sentinel has seen the mobilization of 10,000 soldiers to monitor and protect more than 11,000 locations across the country – 3,000 of them religious sites, the rest a mixture of key infrastructure, industrial plants and "symbolic" places around the country.
And despite all the extra security on the streets, what happened in January and November 2015 – and other incidents that followed in 2016, in Nice, Rouen and Magnanville – have impacted the country's morale. Plaud says Paris itself was left "in shock."
Anger at these events has been linked to a steep rise in xenophobia; according to the National Commission on Human Rights, or CCNDH, there were 429 reports of attacks on, and threats against, Muslims in France in 2015 – a rise of 223% on the previous year.
This "wave of aggression against Muslims" ranged from assaults on women wearing the hijab to graffiti on places of worship and halal butcher shops. In one incident, the door handle of a mosque was wrapped in bacon. The CCNDH says the majority happened in January and November.
The attacks have also damaged France's prized tourism industry: Almost 2 million fewer visitors have come to the country over the past year – international arrivals are down 8.1% so far in 2016.
But Plaud says the country has seen troubled times before, and is sure to bounce back: "I am confident; in Parisian history there have been a lot of events like that – war, civil war. But Paris has always been able to recover."
Balloons were released into the skies over Paris, and as darkness fell, thousands of lanterns were floated on the waters of the Canal St. Martin, close to the scene of several of the attacks.
A social media campaign, #ParisResiste called on people to display lighted candles in the windows of their homes on Sunday evening, to "light up the city" and "brighten the future."
Salines concedes the day will be a difficult one for many: "Some families have chosen to take a vacation and go abroad even, because there will be a lot of media attention and there will be a lot of archive footage of last year – I'm sure it will be painful to see these images again."
Plaud suffered flashbacks in the months after the attack that forced him to give up his job as a math and physics tutor, but says he is gradually recovering. This week he returned to the Bataclan for the first time.
"I want[ed] to come back to pay my last homage to the victims and people who died there," he says. "It is important even if it is very strong, emotionally, to be here."
Friday night interrupted: Survivors' stories
Writing as 'therapy'
Both Plaud and Salines say putting pen to paper has helped them through the past 12 months.
"I wanted to write in order not to forget," Salines says. "The writing helped me, because it was the only way in the first days that I could think about what had happened … not without pain, but being able to stay calm and to keep some distance between the pain and my thinking."
The idea for his book, "The unspeakable, from A to Z" came, he says, from "the messages I received from friends and family – lots of them started with the words, 'this is unspeakable,' 'we don't know what to say,' 'there are no words.' They had no words but I had lots! I started to make a list of words and … little by little it grew and it grew into a book."
He says the dictionary-like form his writings took helped reflect the rapidly changing emotions he experienced in the weeks and months after Lola's death.
"It was very close to what I was experiencing in terms of the shift between very different moods, even happening all at the same time, within a few minutes, from crying to laughing. When you read you go from one word to another, from emotional feelings … to very funny."
The first entry in the book: A is for absurd. "Because Lola, and I am sure all the other young people who lost their lives that day, were total strangers to the situation, the fight that the terrorists have and it is profoundly unjust."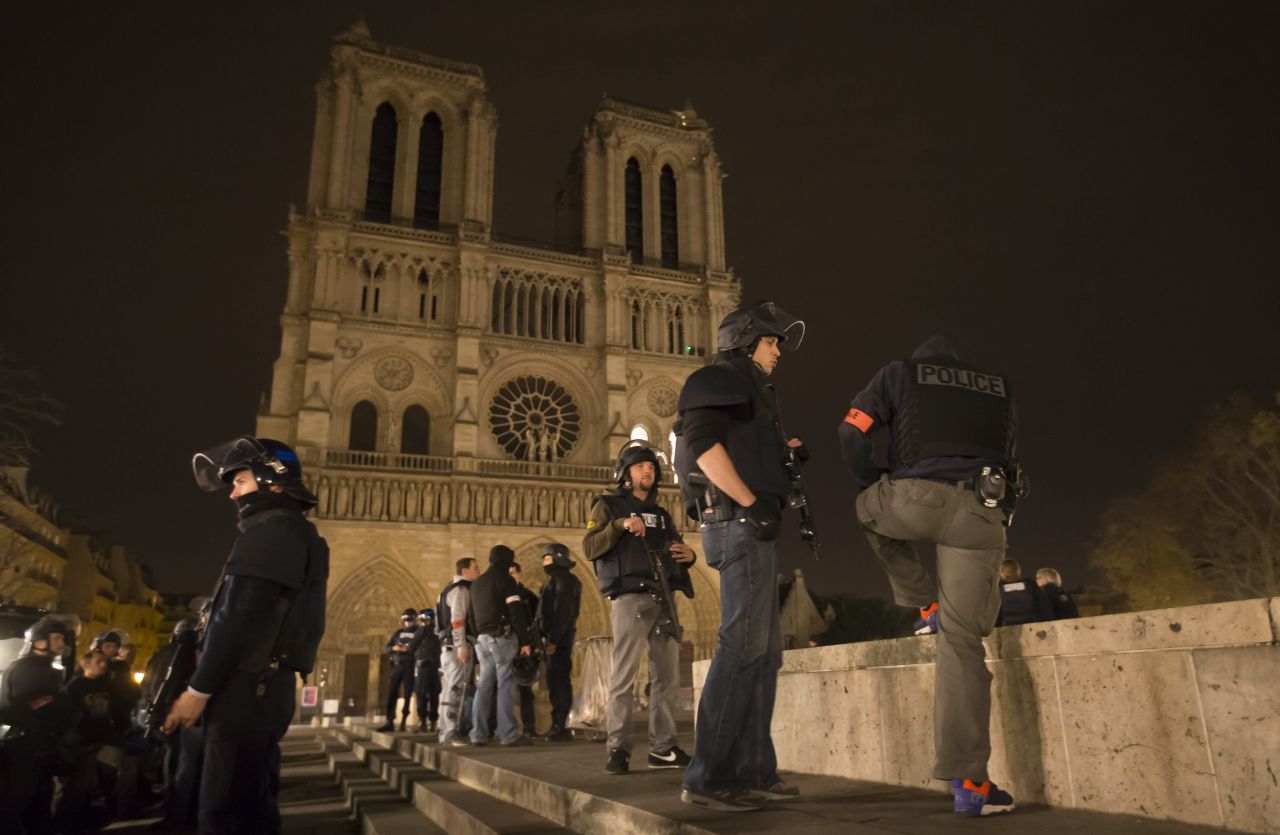 For Plaud, revisiting his experiences to write about them "was very difficult [but] it was therapeutic."
"It was a way to exorcise the demons and all the horror I saw that night. It was dangerous because sometimes I had to go deep inside my memories of death."
'Grieving never ends'
"The grieving never ends," says Salines. "I am at a stage now where I know that things are relatively stable – the pain will probably last for the rest of my life but I don't break down in tears three times a day as I was doing at the beginning."
Salines is sustained by his work as chairman of one of the support groups for those affected by the events of November 13, and by his memories of Lola.
"Her life was maybe short, but it was a full life, full of happiness," he says. A publisher of children's and young adult books, Lola loved to travel and had a passion for roller derby. "She had incredible energy. We didn't know how she could do so many things in a day."
"She did a lot of good things in her life, she had a great deal of pleasure, she was very enthusiastic," he says. "She had a good life. Writing about it was maybe a way of convincing myself, but I feel pretty confident that my daughter's life was a good life."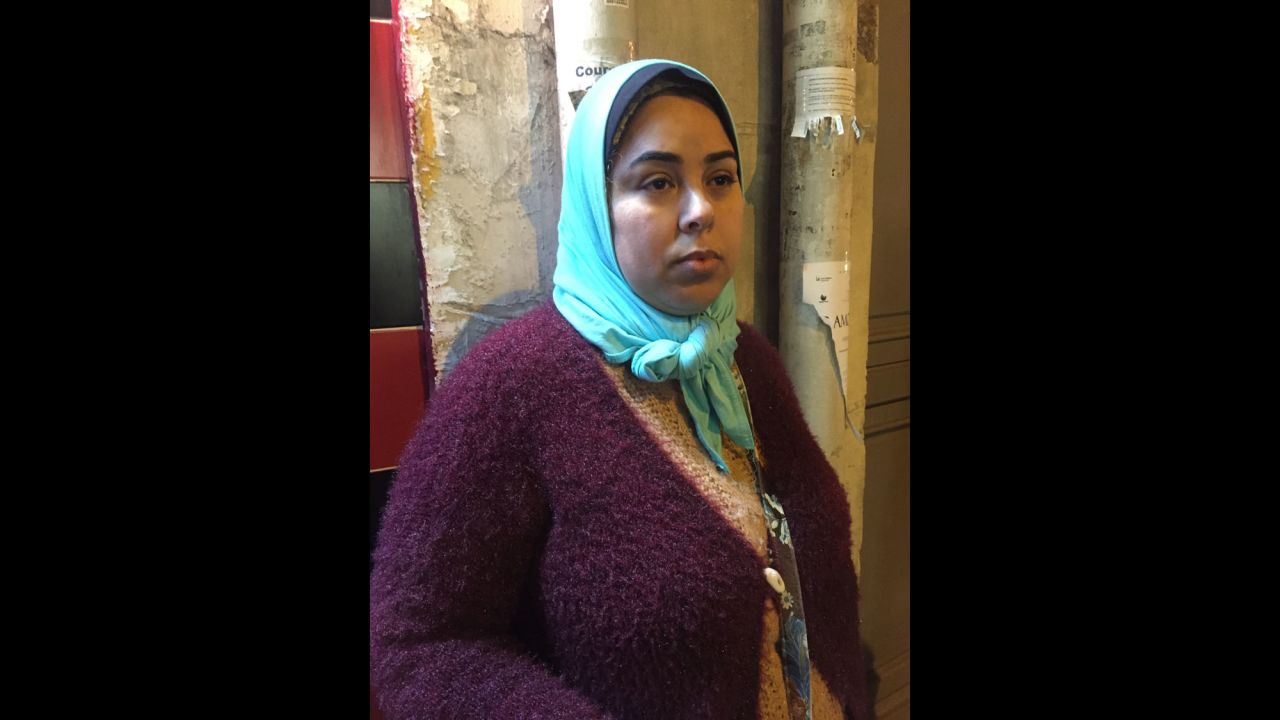 Plaud says for him, the time has come to move on. "It's been one year now and I feel like it's the end of my mourning."
"It is a good thing that life has come back again," he says. "We have to keep the memory, but you also [must] not be stuck in that horror, [you must] keep on living."
CNN's Angela Dewan and Emanuella Grinberg contributed to this report.