Editor's Note: Are you in the area? Did you see what happened? You can WhatsApp us on +44 7435 939 154 to share your experiences and images. Please tag #CNNiReport in your message.
Story highlights
Truck didn't slow down, barreling through crowd at 40mph, says witness
Many initially thought vehicle accidentally mounted curb at busy market
British tourist Emma Rushton was sitting with friends, soaking up a quintessential German Christmas market scene.
The trees were strung with lights, vendors were serving candied fruit and waffles, and the smell of gluhwein – German mulled wine – wafted through the crisp December air.
At around 8:00pm the idyllic setting turned into a nightmare.
"We heard a loud bang and we started to see to our left that Christmas lights were being torn down," said Rushton, a freelance journalist.
"Then we started to see the top of an articulated truck, a lorry, just crashing through the stalls and through the people."
Twelve people were killed and 48 injured after the tractor trailer plowed through the market at Breitscheidplatz, in the western part of central Berlin, on Monday.
Here's how the event unfolded, according to witnesses.
A loud bang, then popping sounds
American Shandana Durrani, who moved to Berlin three months ago, was at the market and had stopped to reply to a text message when the truck rammed into the crowd.
She was lucky to have stopped, she said, as the truck plowed into the crowd just 20 feet in front of her.
Durrani: "I heard some popping and thought maybe there was a guy with a gun."
"People just started running and dropping their gluhwein."
Driver mounted curb
At first the truck appeared to have taken a wrong turn, plowing through the crowded pedestrian area at around 40 miles per hour, according to Rushton.
Rushton: "It seemed like the truck just jumped the curb and took a wrong turn and barreled through the crowd."
Durrani: "It seemed like an accident. The truck looked as if it couldn't stop as it turned onto the street … as if it jumped the curb and kept sliding through.
"It probably didn't last very long, but it felt like it was in slow motion (as I) tried to get away from it."
People running, screaming
The whole thing probably lasted a mere 10 seconds, Durrani said.
Durrani: "Everyone went scurrying. So many people (were) hurt … several stalls were smashed."
Rushton: "People dropped what they were carrying and ran for cover."
Victims lying on the ground
The police arrived and pushed bystanders away, saying "get to safety, get away from here, you don't need to see this," according to Durrani.
Rushton: "There were people bleeding, there were people lying in the pavement. We saw at least 10 people" injured and lying on the ground.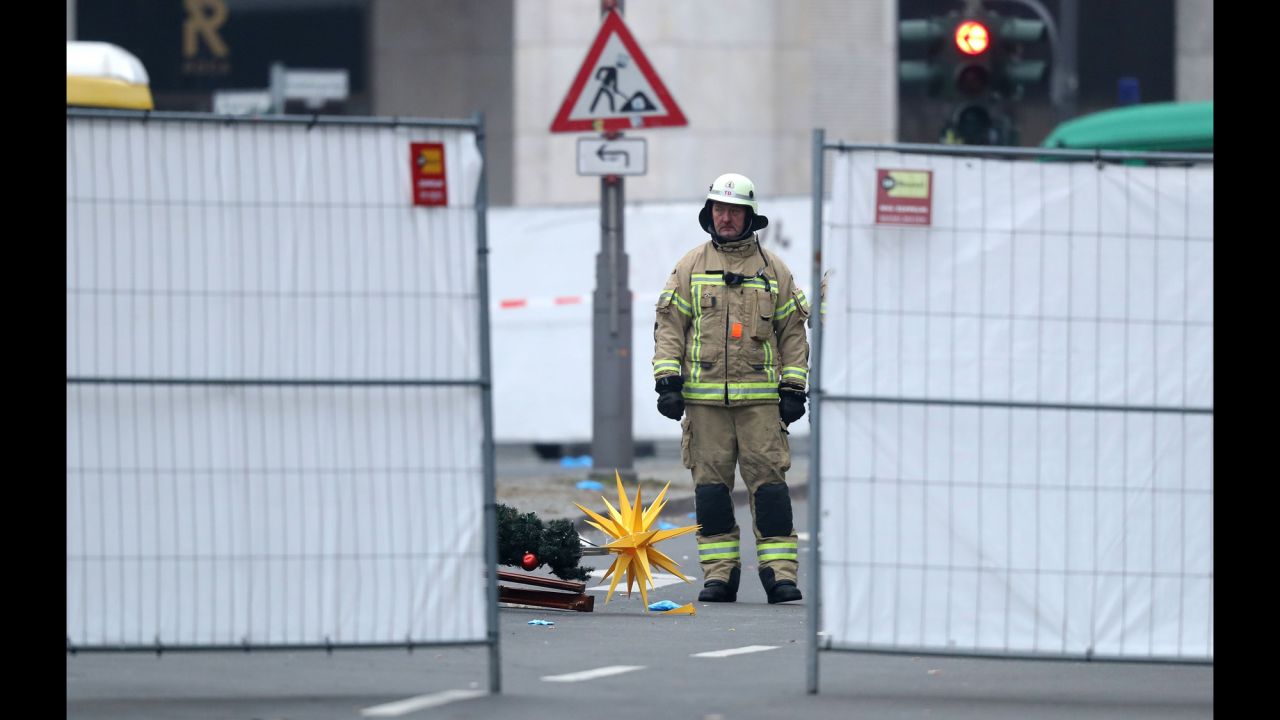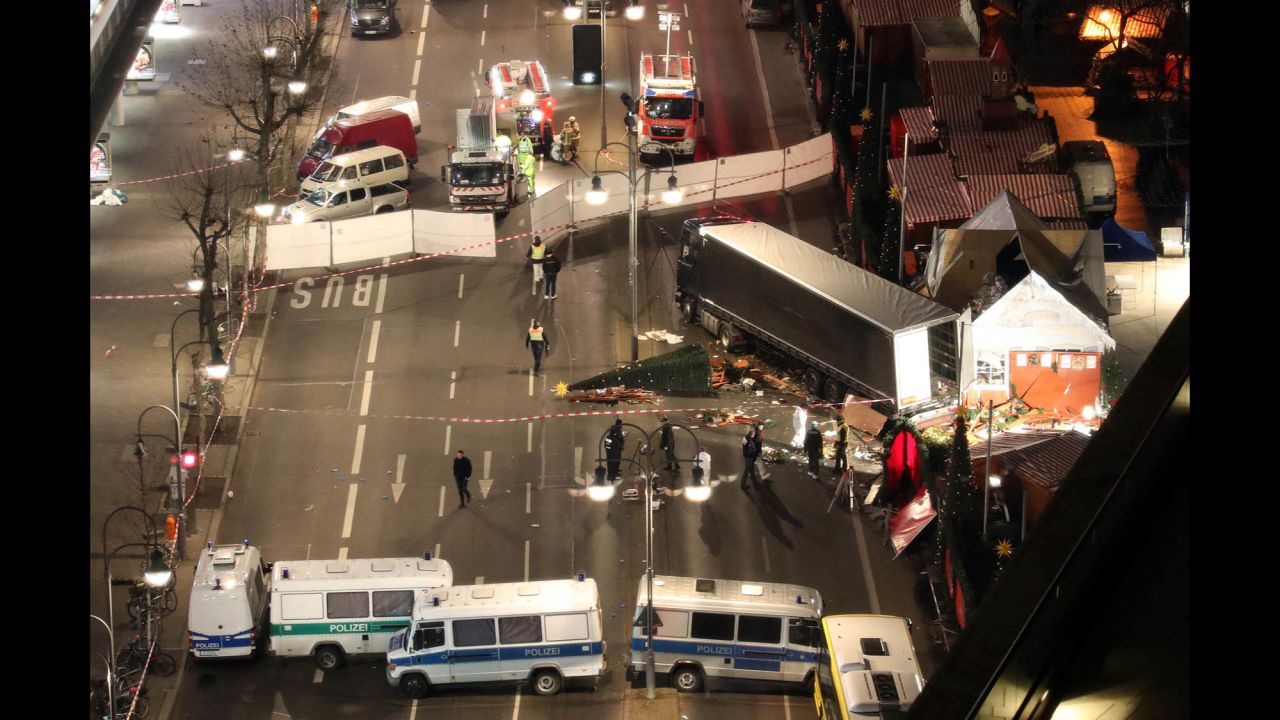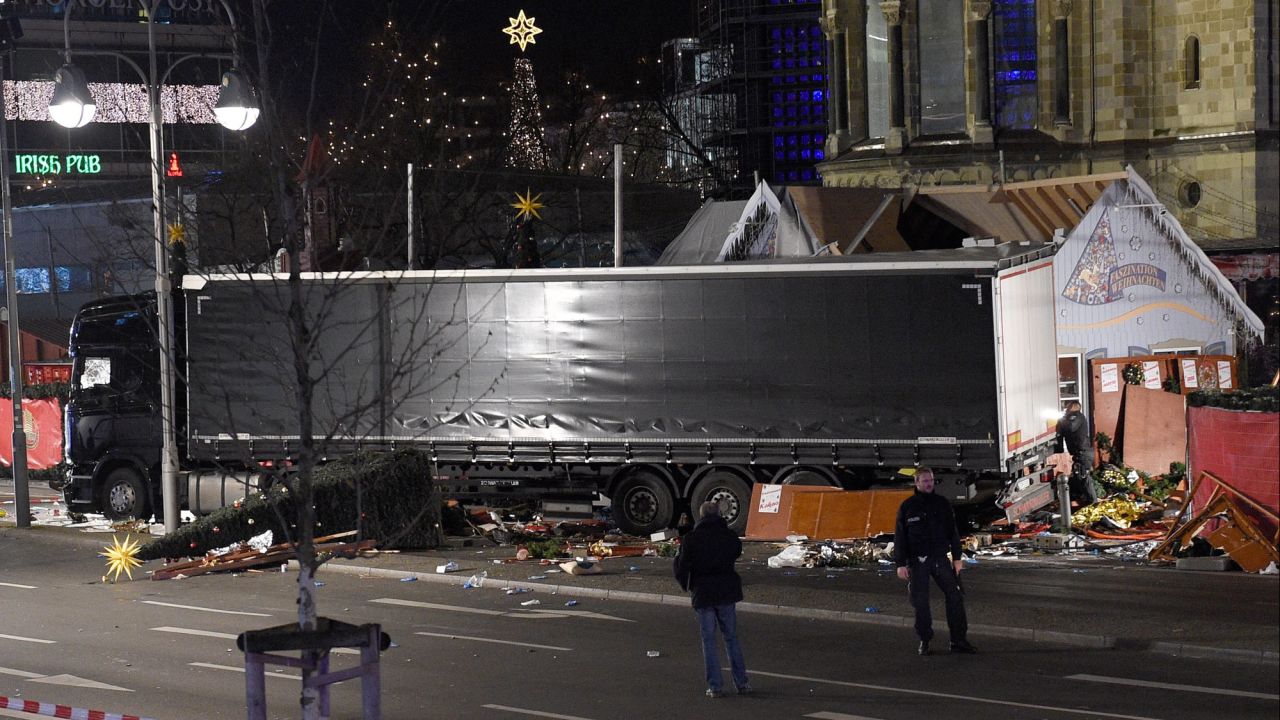 Truck plows through Berlin Christmas market
Realization sets in
German Chancellor Angela Merkel said Tuesday that the incident is being treated as a terror attack, but did not confirm the suspect's identity.
Rushton: "There's no way it was an accident. I think everybody thought there was a terrorist attack happening."
Charlotte Golombek was in the Waldorf Astoria Hotel when she posted a picture on Instagram overlooking the aftermath of the scene on Tuesday morning.
"Words fail me," she said of the cordoned off area, scattered with debris.
OPINION: Can Merkel's political career survive this attack?
TIMELINE: Truck crash latest in series of Germany attacks
CNN's Alison Daye, Donie O'Sullivan, Darran Simon, Ralph Ellis, Emanuella Grinberg and Angela Dewan contributed to this report.