Story highlights
Beckham signed for LA Galaxy Jan. 2007
Spectators and salaries have since grown
Beckham helped Galaxy win two MLS Cups
Major League Soccer recently celebrated its 20-year anniversary. But did the league's most pivotal landmark take place 10 years ago, on January 11, 2007?
That was the date David Beckham surprised the footballing world by announcing that, at the end of that season, he would leave Spanish giants Real Madrid for MLS side LA Galaxy, in a five-year deal reportedly worth $250 million.
"Soccer is huge all around the world except in America and that's where I want to make a difference," said Beckham at the time.
"Soccer in America is the biggest played sport up to a certain age. That's where I want to take it, to another level. I think potentially it can go higher in America than anyone can believe."
'Transcending' sport
So has that proven to be the case? It's hard to deny Beckham's impact on the Galaxy itself, as the team won two MLS Cups, with coverage across international media befitting a superstar of Beckham's undoubted status.
As for the midfielder, he contributed 18 goals and 40 assists in 98 games.
Off the field, aside from taking Brand Beckham to LA, alongside his wife, Victoria, he helped grow the league from a business perspective, as without the presence of the England international in America, MLS would surely not have taken off at the pace witnessed over recent years.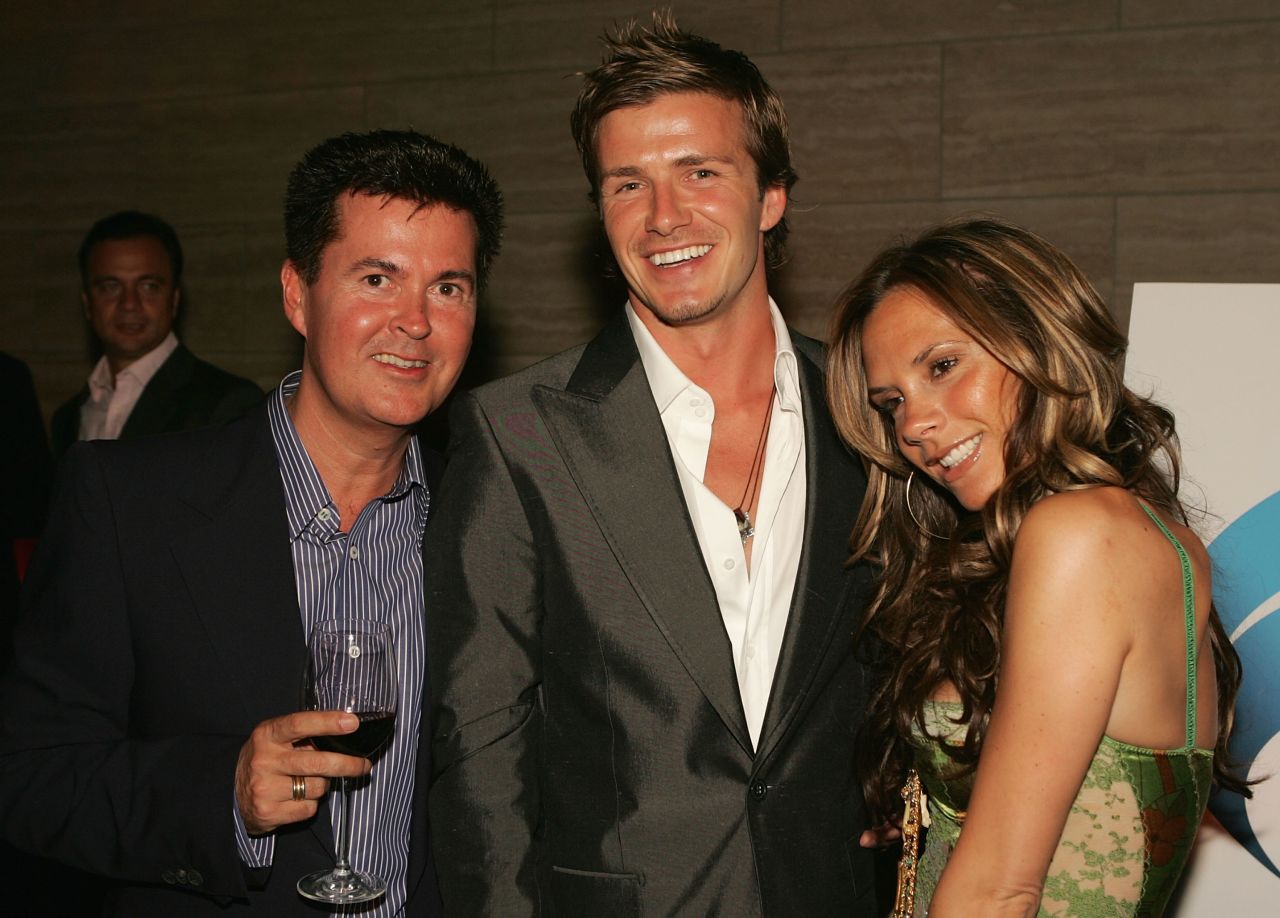 David Beckham: Happy 40th birthday, 'Golden Balls'
Transcending sport
His former teammate at the Galaxy, U.S. international Cobi Jones, concurs, telling CNN: "I thought it would be good for the MLS and draw more fans. And at that time, everyone has to remember, we were trying to increase the viewership and have everybody see the game and hopefully tap into those people and turn them into long-term fans."
As for that reportedly astronomical amount of $250 million, the then-general manager of the Galaxy, Alexi Lalas, justified the outlay when speaking to CNN, putting it down to the way "David Beckham can transcend the sport.
"People ask me today, 'who would approximate that type of signing?'" says Lalas, who is now a Fox Sports analyst. "I still can't come up with anybody who checks all of those boxes … so it was the perfect timing and the perfect person to use this on.
"He came in, and not just soccer people were interested, it was everybody because of the level of celebrity that he had."
READ: 48-team World Cup given go-ahead by FIFA
READ: Ronaldo wins Best FIFA Men's Player award
READ: Bob Bradley sacked by Swansea after 85 days in charge
READ: Premier League's best value signings
A career in numbers
The numbers in a pre- and post-Beckham world in MLS would seem to back up Lalas' argument. MLS only had 13 teams in 2007, whereas the 2017 season will feature 22 clubs with the addition of Atlanta and Minnesota.
Likewise in 2007, MLS had 250 players, while the 2017 season will include 615.
When it comes to average salaries, that's been on the up as well: If not approaching Beckham-type figures, the average pay packet in 2016 was just over $316,000, which is a more than healthy increase on the $114,000 average from 2006 (for what it's worth, Beckham was paid $6,500,000 back then).
Ten years ago, the average attendance was 16,770, but by 2016, it rose to 21,692, which is higher than the top flight of French football.
MLS is projecting that the 2017 average attendance will eclipse 22,000, which could put MLS ahead of Italy's Serie A, if still some way behind leagues in England, Spain and Germany.
'The hurricane'
For Lalas, it was not all plain sailing, as demonstrated by the former US defender losing his job not long after the ex-Manchester United and Real Madrid superstar left Europe for America.
Even so Lalas still retains fond memories of their time together.
"There's nothing that prepares you for the hurricane that is David Beckham," Lalas explains. "When I say David Beckham, its not just David Beckham the person, it is the machine that comes into play.
"There are different challenges on the field, that when you put not just an incredible player and a very famous soccer player into that locker room and that organization, but one of the most famous people on Earth into the organization, and all of the different challenges that come on and off the field.
"So I was learning, everybody was learning. Ultimately, I may have gotten fired for not being able to get that product on the field, but I'm happy that Bruce Arena came in to coach and was able to get the product on the field right.
"The monetization off the field continued to be part of the success story that was David Beckham. And not just for the LA Galaxy, but the league in general, and soccer in the United States."
Meanwhile Beckham also had to put up with the brickbats that came his way, by battling injuries and criticism about his loan moves back to Europe to play for AC Milan.
Comments at the time called into question Beckham's commitment to MLS, but Lalas isn't willing to accept that, pointing out that the feeling of frustration existed on both sides.
"We knew at times he was going to get frustrated with things on the field and off the field," Lalas states. "But this was also a challenge to him, to come to a big and potentially prosperous market for him and his brand, and to use those opportunities.
"In order to get that type of understanding and partnership, it took a number of years … But ultimately, the Galaxy came out a better organization because they figured out how to be the Galaxy first and have David Beckham be a part of the Galaxy, as opposed to being just about David Beckham."
For his part, Jones describes his one-time teammate as, "a down to earth guy," and recalls that "he handled himself extremely well, just holding back and not responding to the criticism from other players and from journalists and the people writing stories about him.
"He took it all in stride and made it is his goal to prove people wrong."
David Beckham: The brand
Perhaps Beckham's canniest MLS move came in 2014, when the league announced he had exercised his option to buy a MLS expansion team for $25 million, which Beckham received as part of the contract he signed with the Galaxy.
That could prove quite the bargain, given as Lalas says "if someone were to buy an MLS team right now, we're talking the $150 million to $200 million range."
INTERACTIVE: Build your Ultimate Player
And while there remains uncertainty over the location for a stadium for the Miami team, both Lalas and Jones are in no doubt that Beckham will be a successful owner.
"If that ultimately happens, I think it will be wonderful for the league," says Lalas, whereas Jones believes "anytime you see a former player get into ownership, you are hoping and dreaming that it's a success.
Visit cnn.com/football for more news and videos
"You want them to do well, you want them to succeed. Let's be honest, with David, a lot of it is his name, but while others are running it, I'm sure he will have his opinion on the way things should be going.
"And if he's going to be doing it in the Miami area, I think that would be special."
Brand it like Beckham indeed.