Story highlights
Federer to contest Aussie Open final
Beat Stan Wawrinka in five-set semi
Could face old rival Rafa Nadal
It was throwback Thursday in Melbourne Park at the Australian Open, a step back to a different decade.
Oblivious to the passing of time, the 35-year-old Roger Federer became the oldest man to reach a grand slam final since Ken Rosewall, 55 days short of his 40th birthday, did so at the US Open in 1974, after the Swiss star won a tense five-set semifinal against compatriot Stan Wawrinka.
Earlier, Venus and Serena Williams, sisters with a total of 29 majors between them, were the first to turn on the schmaltzy nostalgia by reaching Saturday's women's final. Their combined age of 71 setting us up for the oldest women's grand slam final in the Open Era.
This fairytale for the sport's history-makers could continue Friday with Rafael Nadal, another thirtysomething thought past his best, bidding to set up what would be a dream men's showdown for those itching for another stroll down memory lane.
It has been six years since Nadal and Federer, once ruthless accumulators of their sport's major prizes, last dueled in a grand slam final – and nine years since their never to be forgotten five-set Wimbledon final.
Standing in the way of the Spaniard and a Sunday battle with his old adversary is Grigor Dimitrov, a 25-year-old capable of pouring cold water over this pining for the past.
Read: Williams sisters to meet in Australian Open final
Read: Nadal reaches first grand slam semifinal in three years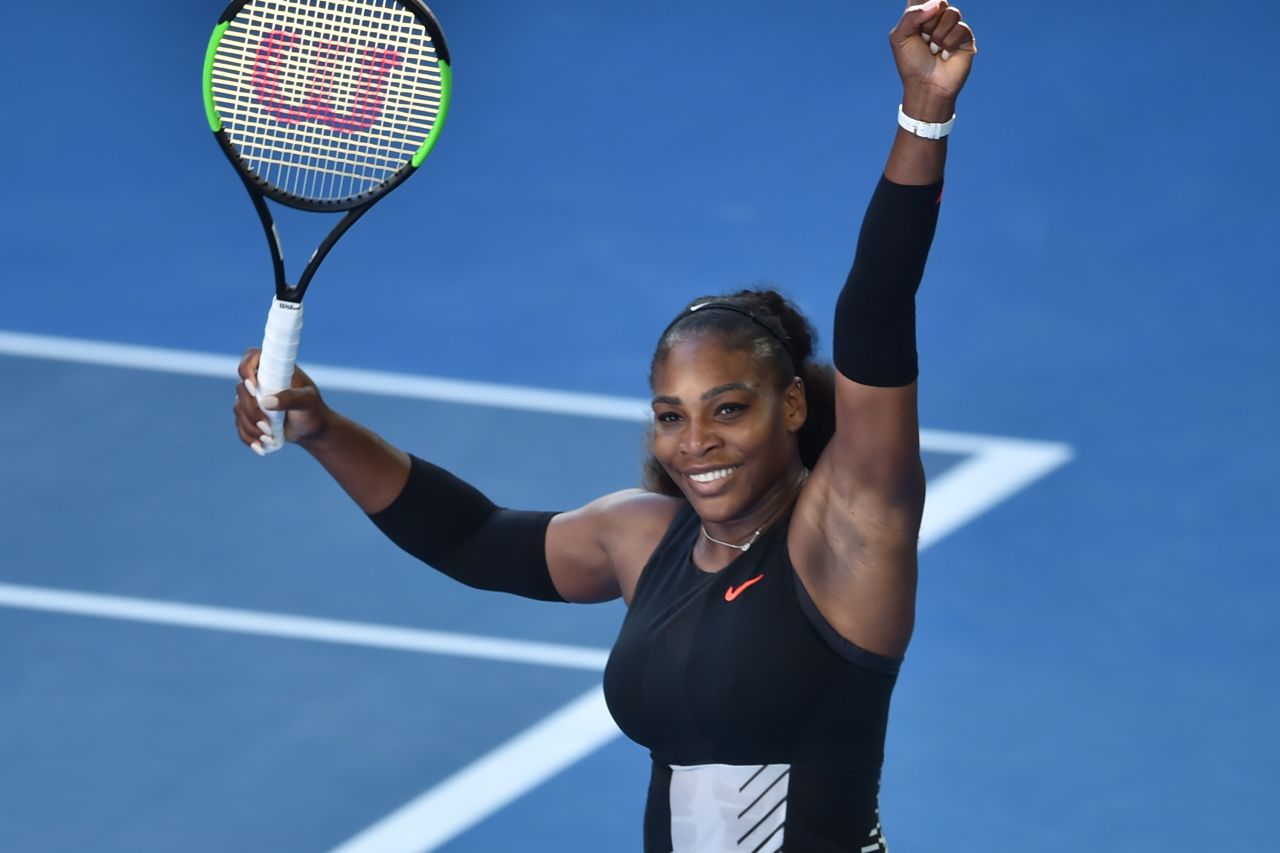 Federer and Williams sisters lead resurgence of tennis veterans
Federer halts Wawrinka fightback
"We don't speak enough about Rosewall," said Federer. "I think he's a wonderful man. He wrote me a letter again this week to wish me well again. He does it every year at the Australian Open.
"I love that generation of players with Tony Roche, Rod Laver, Ken Rosewall, Roy Emerson. To be in the same breath like these guys, it's a great feeling."
Federer proved against fourth seed Wawrinka that he is not merely a great from the past.
The 17-time grand slam champion, now the world No.17 after a six-month absence from the Tour because of injury, thwarted a Wawrinka comeback to win an absorbing three-hour contest 7-5 6-3 1-6 4-6 6-3.
Momentum seemed with Wawrinka, 31, as he fought back from two sets down, but Federer survived to reach his 28th grand slam final and sixth Australian Open final.
It was a Wawrinka double fault, at break point in the sixth game of the deciding set, which gave the four-time champion the opening he needed to see out the match.
"I did feel he gave a bit of a cheap break," admitted Federer during his on-court interview. "I didn't really deserve it at that moment, but I served it out.
"Everything happened so quickly at the end. I had to check the scoreboard. I never, ever in my wildest dreams thought I would come this far in Australia.
"I've got a couple of days off. I'm so happy."
Federer starts sweetly
Before a capacity crowd at Rod Laver Arena, Federer won a gripping 50-minute first set and looked on course to serenely progress after claiming the second set with ease against an opponent who looked ragged and rushed.
Wawrinka, a three-time grand slam champion, looked down and out when he requested an injury time out at the end of the second set for what appeared to be a problem with his right knee.
But the former champion's revival was as swift as it was astonishing as he broke twice in the second set to demolish Federer's hopes of a straight-sets win.
Playing with more aggression and swinging freely, Wawrinka won six games on the trot, breaking once again in the first game of the fourth set to turn the momentum his way.
Federer broke back immediately to make it 1-1, but Wawrinka leveled the match by breaking to love in the 10th game to take the fourth set.
Now it was Federer's time to a medical time out – he later revealed he had a "leg thing going on" – but he again found himself in a jam on his return, forced to stave off break points in the third and fifth games of the set before Wawrinka coughed up his double fault.
'A special tournament already'
Federer described the prospect of playing Nadal in the final as his "biggest challenge".
The Spaniard has prevailed in 23 of their previous 34 meetings and was victorious the last time the pair met in a grand slam, at the Australian Open semifinals three years ago.
Federer, who last won a grand slam in 2012, said: "I'm probably his number one fan. We've had some epic battles over the years.
"I don't think both of us though we were going to be here, potentially playing in the final, because I went to open his academy in Mallorca with him a few months back and I told him 'I wish we could do a charity match or something.'
"But I was on one leg and he had the wrist injury and we were playing some mini tennis with some juniors and we were like 'it's the best we can do right now.' A few months later, we are maybe going to be in the finals. It's a very special tournament for us already."