Story highlights
Denmark postpones meeting with Turkish PM in Copenhagen
Protests followed Dutch blocking Turkish diplomat from entering country
Turkey and the Netherlands' diplomatic feud deepened Sunday with the Turkish president accusing the NATO ally of fascism and Denmark joining the fray, decrying "rhetorical attacks against the Netherlands."
Upcoming votes in Turkey and the Netherlands serve as a backdrop for the dispute: In Turkey, President Recep Tayyip Erdogan, who has cracked down on opposition – particularly journalists, academics and the public service sector – since a July coup attempt, is pushing an April referendum that would expand his powers. In the Netherlands, this week's general elections will pit a hardline anti-Islam candidate in a tight race against the incumbent prime minister.
Erdogan is keen to rally the roughly 4.6 million expatriate Turks living in Western Europe, many of whom will be permitted to vote in the Turkish referendum.
Following similar moves in Germany, Austria and Switzerland, the Netherlands on Satuday barred a plane carrying Turkish Foreign Minister Mevlut Cavusoglu from entering the country, citing security concerns. Cavusoglu sought to address expats in support of the Turkish referendum. The Dutch also stopped Turkey's family affairs minister from entering the Turkish consulate in Rotterdam.
Protests broke out in both countries, and Erdogan responded by saying the Netherlands is "sacrificing Turkish-Dutch relations" and accused the country – which lost more than 200,000 of its citizens during Germany's World War II occupation – of Nazism. Rotterdam, where Cavusoglu hoped to speak, was especially hard hit by the Nazis.
Power grab or democracy?
Next month, Turkish voters will cast ballots in a constitutional referendum that could change their government structure. If passed, it would transform the country's parliamentary system into a presidential one, effectively consolidating the power of three legislative bodies into one executive branch under Erdogan.
Critics call the move anti-democratic and say it's indicative of Erdogan's drift toward authoritarian rule since the coup attempt eight months ago. Erdogan and his Justice and Development Party, or AKP, ministers have said those who oppose it stand with the coup plotters and terrorists.
Cavusoglu has promised tenfold retaliation against the Netherlands, while Erdogan has likened the country to a "banana republic" and called for sanctions, according to the state-run Anadolu Agency
A Turkish diplomatic source told Anadolu that Dutch diplomatic missions in Ankara and Istanbul had been closed off due to security concerns. Meanwhile, the agency reported, the Turkish Foreign Ministry has told the Dutch ambassador, who is presently on leave out of the country, he need "not return for a while."
'Reflections of Islamophobia'
Erdogan: Germany using 'Nazi practices'
The Netherlands isn't the first nation Erdogan has accused of Nazism. Germany, too, became a target of Erdogan's Nazi comparisons after canceling Turkish rallies on its soil this month. Some 1.5 million Turkish nationals living in Germany are eligible to vote in the referendum, according to Anadolu.
"I thought Nazism was over but I was wrong," Erdogan said at the International Goodness Awards in Istanbul on Sunday. "What we saw in the last couple of days in Germany and Netherlands are the reflections of Islamophobia." Turkey is overwhelmingly Sunni Muslim.
Chancellor Angela Merkel issued a sharp rebuke, saying such comparisons serve only to belittle Nazi crimes.
German-Turkish relations have been on a downslide of late. Among the incidents chipping away at the countries' security and economic partnership was last month's arrest of Die Welt journalist Deniz Yucel on terrorism charges, and Turkey bristled last year when Germany's parliament declared the 1915 massacre of hundreds of thousands of Armenians "genocide."
European governments have been especially critical of Erdogan's commitment to basic freedoms since the coup. The country jailed more journalists than any other country in 2016, according to the Committee to Protect Journalists. Also, nearly 140 media outlets have been shuttered, more than 41,000 people have been arrested and about 100,000 workers have been dismissed from public service positions.
Affording Turkey some leverage in the international spat is its key role in a Syrian migrant deal in which Turkey will resettle one refugee for every refugee resettled in Europe. In November, responding to European Union freezing EU membership talks with Turkey, Erdogan threatened, "If you go too far, the border gates will be opened," according to Anadolu.
Danes side with Netherlands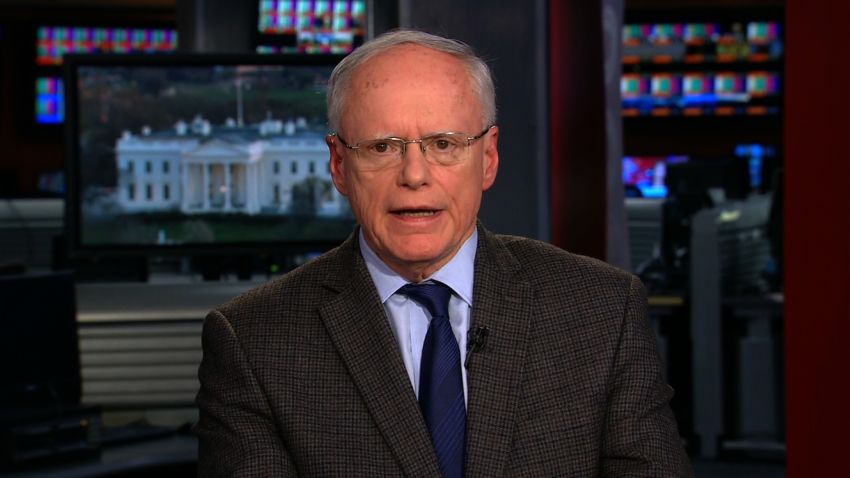 Tensions rise between Turkey and Netherlands
Amid Sunday's diplomatic turmoil, Danish Prime Minister Lars Løkke Rasmussen postponed a yet-to-be-scheduled visit from his Turkish counterpart.
"Under normal circumstances it would be a pleasure for me to greet Prime Minister (Binali) Yildirim in Copenhagen," Rasmussen said. "But with the current rhetorical attacks by Turkey against the Netherlands, a new meeting cannot be seen isolated from that."
The Danish government is observing developments in Turkey "with great concern as democratic principles are under considerable pressure," he said.
"A meeting right now would be interpreted as if Denmark is viewing developments in Turkey more mildly, which is not at all the case."
The prime minister's office said Danish representatives and Turkish officials had been discussing the possible meeting for several weeks. It would have been scheduled for later this month in Denmark.
Dutch elections this week
Why these voters support Wilders
In the Netherlands, far-right politician Geert Wilders praised the decision to bar the Turkish minister from entering the country and credited his own party for the decision.
The Netherlands is heading for a nationwide vote Wednesday, with concerns about Muslim immigration a central issue.
Riding a populist wave that ushered Donald Trump into the Oval Office the UK out of Europe, Wilders' Party of Freedom, or PVV, had been poised to win more House of Representatives seats than Prime Minister Mark Rutte's People's Party for Freedom and Democracy, or VVD. Polls have changed in recent weeks, but they still predict a tight race.
Dutch elections: What you need to know
Wilders, a staunch opponent of what he says is the Islamization of the Netherlands, has been called the "Dutch Donald Trump." His incendiary rhetoric includes calling Moroccans "scum" who make Dutch streets unsafe. His campaign promises include shuttering the country's mosques, banning the Quran, closing the borders to Muslim countries, ditching the euro and leaving the European Union.
In recent weeks, though, his party's popularity has taken a hit, as Rutte's VVD has made gains. According to Dutch Polling Indicator data from Saturday, which combines national opinion polls into one statement of support, the VVD is predicted to win 25 seats, to the PVV's 21 seats.
Many observers say that if Wilders' party wins the most seats, it will face difficulties in forming the coalition necessary to rule the country. Several parties have said they'll refuse to work with the PVV.
Parties who entertain joining forces have said they will only do so if he drops his anti-immigration stance, the centerpiece of his platform.
CNN's Isil Sariyuce in Istanbul, Elizabeth Roberts and Simon Cullen in London and Hande Atay Alam in Atlanta contributed to this report.