Story highlights
Trump will meet with Egyptian President Abdel Fattah el-Sisi and Chinese President Xi Jinping
He will host Xi at Mar-a-Lago
President Donald Trump will come face-to-face with the leaders of two nations accused of grave human rights abuses in a spate of high-level talks with foreign counterparts this week.
It will be the first in-person opportunity for the new US leader to confront those issues as commander-in-chief. Initial signs, however, indicate Trump will say little on the matter during his talks with the Presidents of Egypt and China, at least in public, a dramatic shift away from the human rights practices of previous administrations.
"Our approach is to handle these types of sensitive issues in a private, more discrete way," a White House official said Friday, previewing Egyptian President Abdel Fattah el-Sisi's visit to the White House on Monday. "We believe it's the most effective way to advance those issues to a favorable outcome."
US presidents have long been forced to balance their public outcry on human rights transgressions with the risk of alienating important US partners. The outcome is rarely wholly appealing to human rights advocates, who argue a president has unparalleled ability to sway another country's thinking.
But in its actions and statements, Trump's administration has signaled that human rights violations won't be raised in the public forums that past US leaders have used to press for reforms. Instead, administration officials have previewed a subtler approach, which they say will prevent human rights issues from becoming obstacles to important US economic and security relationships around the world, even if that means a quieter US voice on the subject.
Trump's executive orders bad news for China
Trump himself has pledged to improve troubled US relationships, including with Russia, where President Vladimir Putin is accused of cracking down on free speech and jailing political opponents.
Last week, Secretary of State Rex Tillerson lifted all human rights conditions on the sale of F-16 jets to Bahrain, a country accused of jailing political dissidents without legal due process.
And when Tillerson's State Department released its annual report on the state of global human rights last month, he skipped holding the traditional news conference that had accompanied the yearly reports' releases for decades, in both Democratic and Republican administrations.
In his meetings this week, Trump will find himself sitting across from the leaders of two countries considered major human rights offenders, according to watchdog groups and the State Department.
In the Oval Office on Monday, Trump will welcome Sisi, who was denied an invitation to visit the White House under the previous administration but with whom Trump has spoken several times since becoming the GOP nominee last summer. Later in the week he will meet China's leader Xi Jinping at his Mar-a-Lago estate, where issues of trade and security are expected to eclipse discussion of human rights.
Egypt president: No doubt Trump would be a strong leader
Egypt
Sisi seized power through military force in 2013, overthrowing the democratically elected Egyptian President Mohamed Morsi. Since then, his government has been accused of waging a crackdown on political dissenters within Morsi's Muslim Brotherhood party, which Sisi accuses of being a terrorist organization.
Egypt has long been a conundrum for US leaders, who have relied on the country as a source of stability in the region but were deeply uneasy with its leaders' flouting of human rights. President George W. Bush, who prioritized the spread of democracy around the world, kept dictator Hosni Mubarek at arm's length, but didn't alter the billions of dollars in US security aid the country receives annually. President Barack Obama encouraged Mubarek's ouster, but found that human rights were no easier broached with his successors.
After initially cutting off certain arms sales to the country as punishment for Sisi's crackdowns, Obama relented and approved the sale of fighter jets, tanks and missiles to Egypt. But he avoided engaging Sisi, wary of giving the military leader any show of public partnership.
Trump has adopted a different approach. He met with Sisi during last September's United Nations General Assembly, during the final stretch of the presidential campaign, and Sisi was the first foreign leader Trump spoke with by phone following his victory in November.
In a statement describing the US-Egypt partnership given to reporters Friday, the White House did not mention the nation's human rights abuses, which the State Department has said includes the suppression of free speech, torture, forced disappearances and lack of due process. Instead the statement praised Sisi for taking "a number of bold steps since becoming president in 2014, including calling for the reform and moderation of Islamic discourse and initiating courageous and historic economic reforms."
Human rights advocates offered a grave assessment of Trump's approach on Friday.
"President Trump says he wants to focus bilateral talks on security, but what drives insecurity in Egypt is the government's harsh repression," said Neil Hicks, director of human rights promotion at Human Rights First. "When human rights are not protected, instability fuels the very extremism that President Trump says he is trying to combat. If President Trump fails to raise human rights concerns with President Sisi, he is by definition undermining the global struggle against terrorism and violent extremism."
China steps up environmental protection
China
In his meetings with China's Xi on Thursday and Friday, Trump will again confront a leader accused of running a repressive regime with whom he must nonetheless partner on economic and security challenges.
It's the first meeting between the two men, and Trump has already previewed tough negotiations over trade matters, writing on Twitter: "The meeting next week with China will be a very difficult one in that we can no longer have massive trade deficits and job losses. American companies must be prepared to look at other alternatives."
It's the same combative tone toward Beijing that Trump expressed on the campaign trail. But he rarely mentioned China's human rights abuses, going after the country's leaders instead for what he's claimed is currency manipulation and unfair trade practices.
Trump administration officials have suggested that inserting human rights into disputes with China could risk alienating the country's leaders and forestalling cooperation on issues like North Korea. Trump has already rankled China by speaking by phone with the leader of Taiwan after being elected, a break in longstanding US policy.
During Obama's final trip to China last September, human rights did not play a prominent role in his public remarks, though officials insisted he raised the issues privately in his talks with Chinese leaders.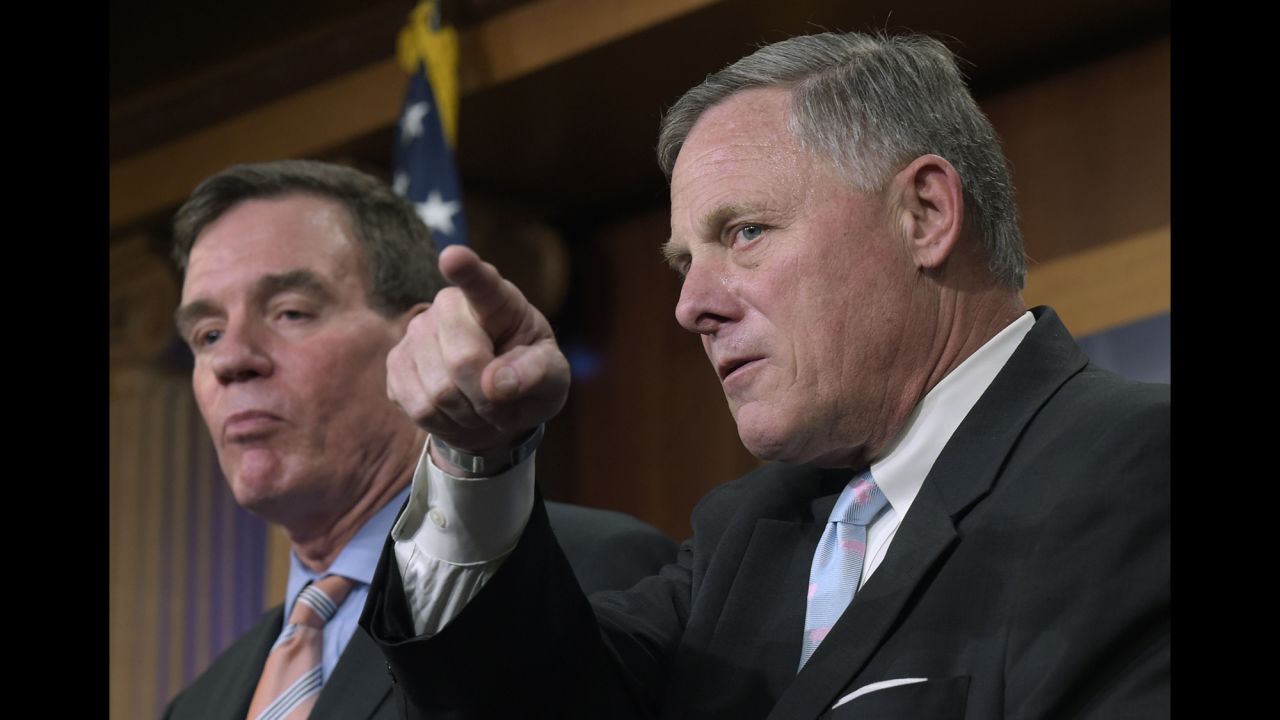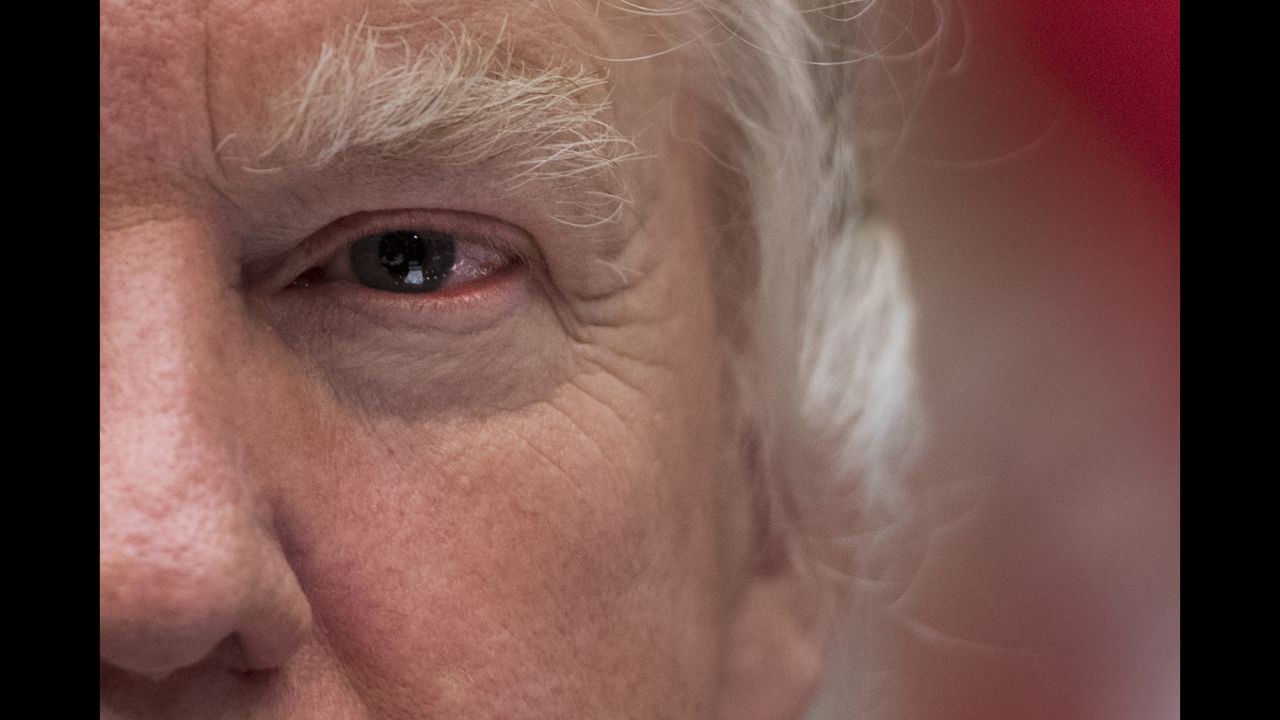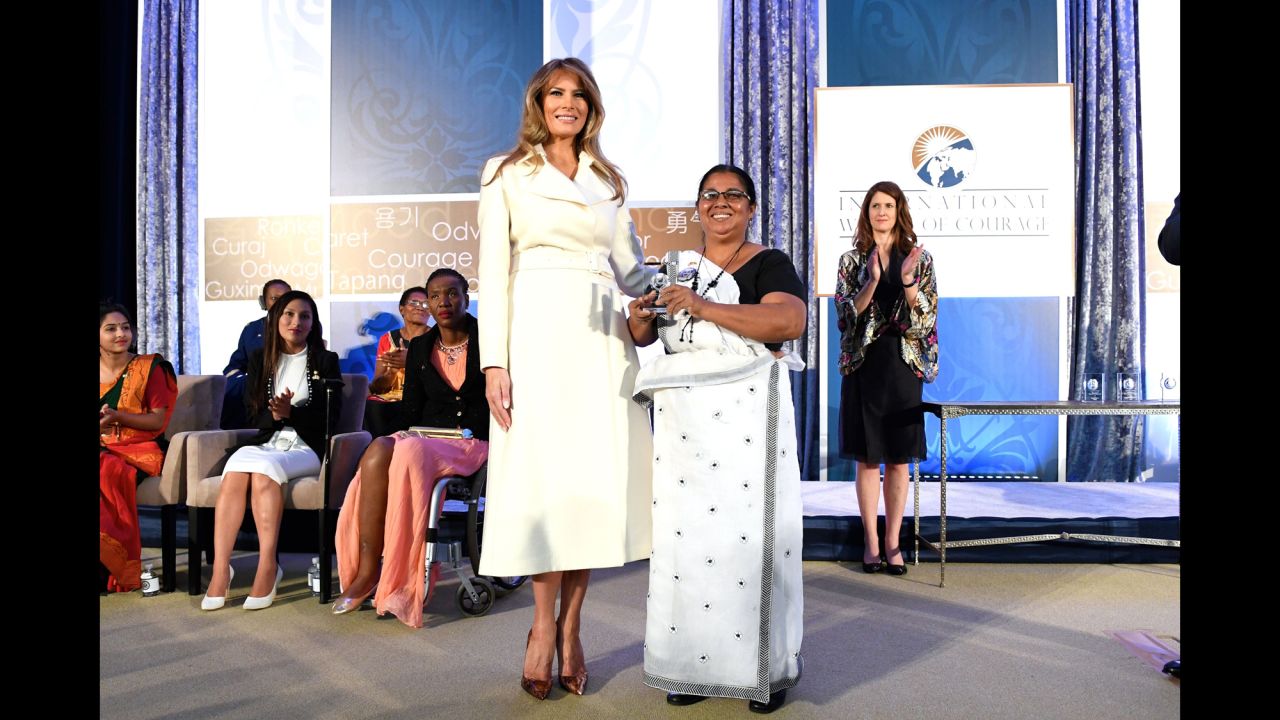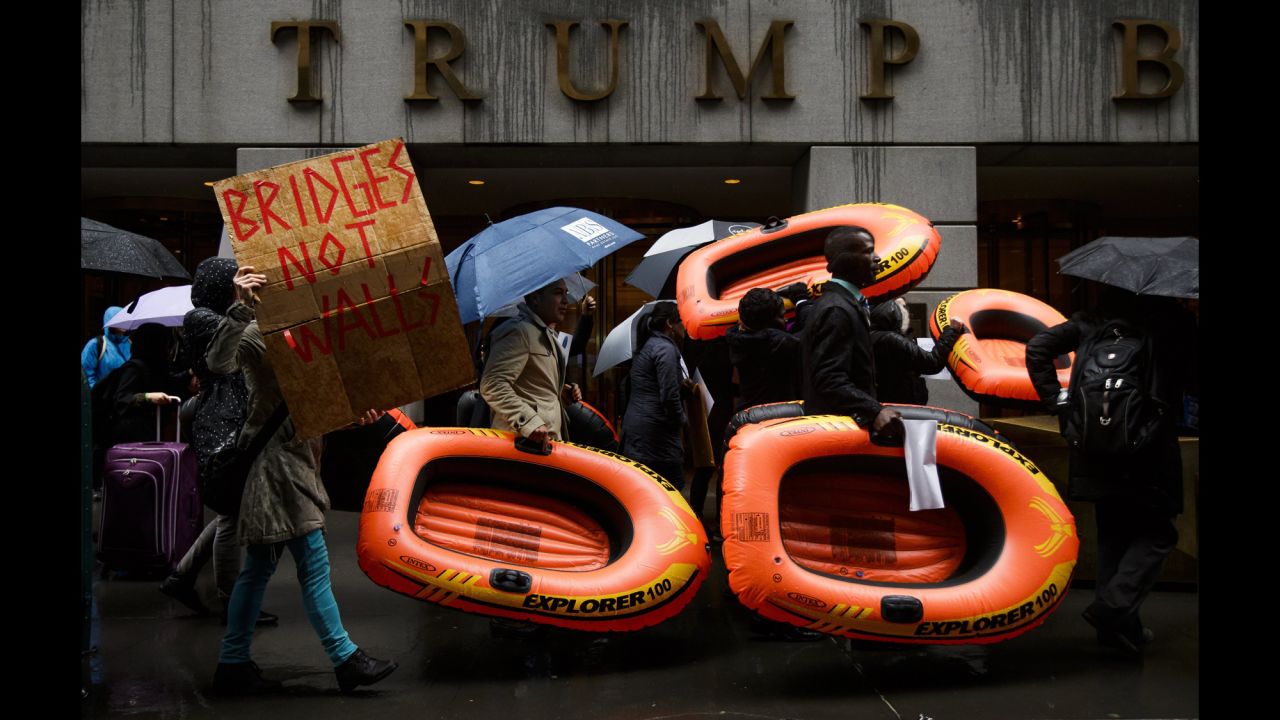 The week in politics
Obama, like Trump, hoped to cooperate with Beijing on a wide range of issues, including on climate change. The increasingly complex relationship between the two countries made raising the human rights issue forcefully more complicated, aides to Obama said at the time.
But watchdogs say rights violations in China are growing worse. They accuse Xi of leading a crackdown on dissenters and expanding the Communist Party's reach into Chinese society, including academia and journalism. Persistent areas of concern, including in Tibet, remain unresolved.
During Obama's tenure, the most visible nudge of China toward a more democratic approach came during a presidential visit to Beijing in 2014. White House officials prodded their Chinese counterparts to hold a joint news conference, a rarity in China since it could provide a journalist the opportunity to ask an embarrassing question of the country's leader or challenge his authority.
The event did provide tense moments when a US reporter prodded Xi about his country's treatment of journalists. After initially refusing to answer, Xi offered a curt response. But Obama officials considered the news conference a win, since it forced an ordinarily closed-off leader to answer uncomfortable queries. When Xi visited the White House a year later, the two leaders again answered questions, this time in the Rose Garden.
Trump aides have not yet said whether the US and Chinese presidents will take questions at Mar-a-Lago next week.