Story highlights
Trump's pulled from a variety of backgrounds to staff his White House
There are different power centers in the West Wing
President Donald Trump, a man who ran his private company – beholden to no one outside his family – with a healthy dose of chaos, has brought that same management style to the White House. It's an approach that's led to widespread palace intrigue and near constant backbiting by people who sit mere feet from each other in the West Wing.
Power centers at the White House are now shifting daily, a fact that not only affects the effectiveness of Trump's presidency, but the ability for Republicans to actually make good on the promises they made for years on the campaign trail. To date, the results have been minimal.
Here are is a list of the competing factions inside the Trump White House:
First family shows new look at White House
The family
Jared Kushner
Trump's son-in-law appears to be the Secretary of Everthing. The President, according to a number of reports, has put him in charge of negotiating peace in the Middle East, dealing with the opioid epidemic, diplomacy with Mexico and China and reforming the criminal justice system. And that rising profile for the 36-year-old with limited experience has irked some closer to Trump, especially White House chief strategist Steve Bannon. A White House official told CNN Thursday that tensions between Bannon and Kushner are rising and that the senior adviser to the President helped orchestrate Bannon's departure from the National Security Council.
Ivanka Trump
Donald Trump's daughter became her father's latest hire as a top aide last week, when she officially became an unpaid government employee. The first daughter is obviously close with Kushner, her husband, and is portrayed as a moderating force inside the West Wing, with a focus on issues such as women's health, equal pay and affordable child care. Ivanka Trump's influence can be felt outside those realms, too, though: Her top aide, Dina Powell, is now a deputy at the National Security Council.
Meet Trump's press-shy press secretary (2016)
The lifers
Hope Hicks
Plenty of political operatives quietly snickered when Hope Hicks, who previously worked with Ivanka Trump's fashion line, was named the real estate mogul's campaign press secretary despite her lack of political experience. But Hicks survived countless shake-ups during the Trump campaign, and is now director of strategic communications. Most importantly, she is someone who has Trump's trust and regularly communicates directly with people on the President's behalf. In the White House, Hicks is considered a Trump confidante.
Dan Scavino
Scavino, a former caddie at one of Trump's golf courses, holds the keys to the castle: Trump's Twitter. As White House director of social media, Scavino helps Trump hone his reach on the social media platform that helped the reality TV star command media attention throughout the 2016 campaign. But Scavino's own reach is limited at the White House: Sources with knowledge tell CNN that the aide doesn't actually have control of @realDonaldTrump, the President's personal Twitter account and the venue for many of his most blunt screeds. Scavino, however, told CNN those sources are "all wrong." His own use of Twitter has also been a headache for the White House – ethics experts said Scavino ran afoul of federal law when he urged Republicans to beat Rep. Justin Amash in a primary.
Keith Schiller
Donald Trump values loyalty, and no White House staffer outside the President's own family has demonstrated their allegiance to Trump longer than Schiller, the former New York Police Department detective who has been by Trump's side for almost two decades. Schiller, who joined Trump's team as a personal bodyguard in the 1990s, is now the President's director of Oval Office operations. But the title belies the power. Schiller plays more of a body-man role to Trump and is regularly in the room when the President is making decisions, a powerful position given Trump's tendency to ask anyone and everyone in the room for their thoughts.
What you need to know about Steve Bannon
The outsiders
Steve Bannon
Bannon, the outspoken former head of Breitbart News, vaulted to power inside the Trump campaign in the dog days of summer, when Trump's chances looked bleak. He helped turn around the campaign and, in turn, was rewarded with the title chief White House strategist and, in an eye-raising move, was given a permanent seat on the National Security Council.
Bannon's worldview is self-described as "economic nationalism" and he's hoping Trump will aid in the "deconstruction the administrative state." That outsider approach has clashed with the likes of Kushner. But Bannon's standing inside the White House could be changing. He was demoted from the national security panel on Wednesday, a sign that his world view could be falling inside the West Wing.
Stephen Miller
Miller, the 31-year-old former congressional aide with a sharp tongue and history of rankling moderate Republicans, was seen as a power center when Trump stepped into the White House in January. But after the bungled roll out of Trump's first attempt at a travel ban – which Miller headed up – the policy aide's wings have been clipped. Trump heralded Miller's appearances on television in February, but the aide has been little seen since then.
Julia Hahn
Hahn, now a special assistant to the President, formerly covered immigration issues for Breitbart News. From an aggressively anti-immigration lens, Hahn hammered House Republicans, namely Speaker Paul Ryan, for what she argued was a soft stance on immigration. A headline Hahn once wrote: "Paul Ryan Betrays America." The former journalist is closely tied with Bannon and the more nationalist wing of Trump's White House.
Trump picks Reince Priebus as chief of staff
The insiders
Reince Priebus
There was a time when Priebus, as chair of the Republican National Committee, urged Trump to get out of the race. Then Trump won and Priebus was named White House chief of staff – the high point in his 2016 rollercoaster ride. Before even stepping into the White House, Priebus was the subject of rampant speculation about his standing. And the rumors haven't stopped. His tenuous standing was made clear when Katie Walsh, a colleague of Priebus at the RNC and his deputy at the White House, departed the West Wing a week ago. "It was a shot across the bow to Reince – to strip him of his protector and top aide," a Republican close to Priebus said.
Sean Spicer
Spicer's daily press briefings have become appointment viewing for Democrats and Republicans alike in Washington. But the press secretary's public facing role has also opened him up to rampant criticism and wanton speculation about his hold on the job. Spicer's standing has somewhat stabilized in recent weeks, after Mike Dubke was hired as White House communications director, a role Spicer was filling in addition to press secretary for the first few weeks of the Trump administration. Spicer, who was formerly a senior strategist at the Republican National Committee, is closely aligned with Priebus, who headed the committee. Staffers who have long been with Trump – including during the campaign – are somewhat skeptical of Spicer because of comments he made that knocked comments Trump made during 2016.
Don McGahn
McGahn, Trump's White House counsel, may have the most difficult job in an administration surrounded by ethics questions. The former campaign finance lawyer and general counsel with Trump's campaign now regularly finds himself at the center of a series of political firestorms and that isn't likely to stop, given Trump's extensive business holdings, constant ethics questions and tendency to address hot button issues at all hours via Twitter.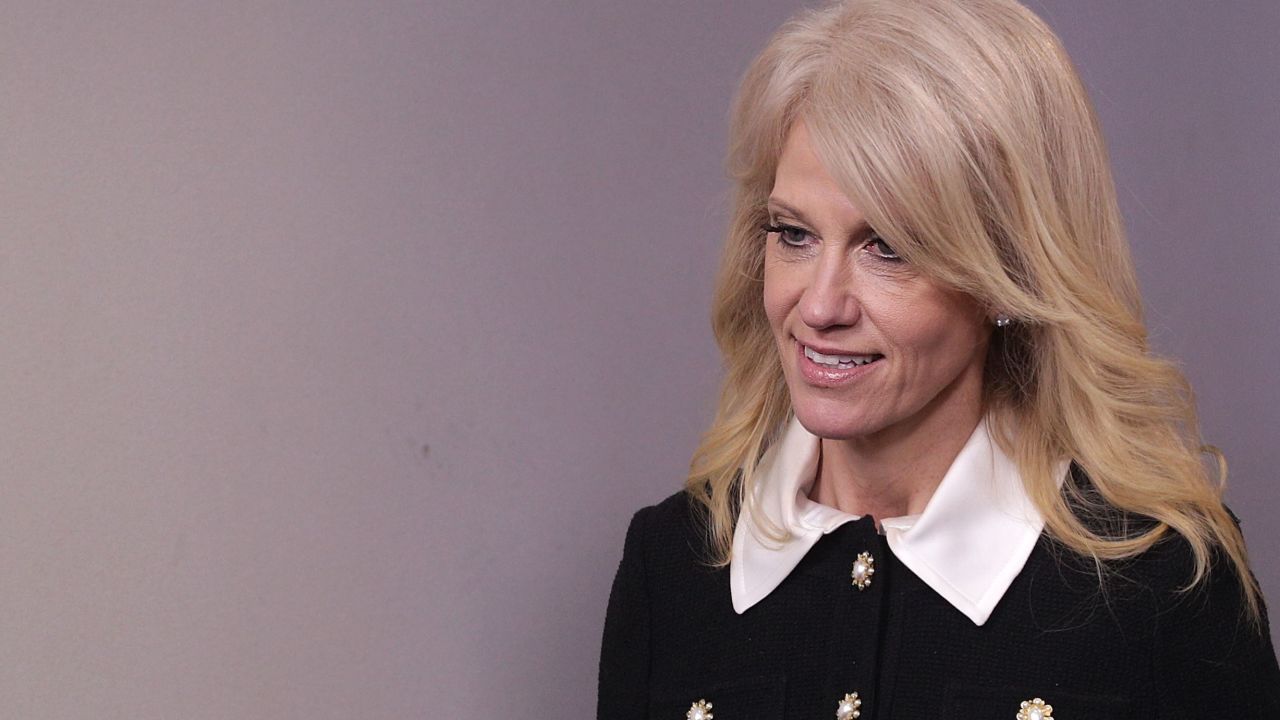 Kellyanne Conway
No one's tenure at the White House has been more of a rollercoaster then Kellyanne Conway, the former Republican operative who helped turn Trump's campaign around when she took the helm in August. Conway was once Trump's most ever-present aide, who regularly appeared on TV for the White House. But after a few high profile gaffes and misstatements, Conway's power – and public standing – has fallen, with some White House aides openly wondering what she is doing regularly. Conway is said to be eying the White House podium by possibly ending out Sean Spicer, who currently holds the press secretary job.
Sarah Huckabee Sanders
Sanders, an Arkansas native and the daughter of the state's former Gov. Mike Huckabee, worked for Trump during the campaign and now serves as the deputy White House press secretary. The folksy spokesperson has experienced a profile bump in the first weeks of the Trump administration, where she has gone on television somewhat regularly to push the administration's views. Sanders is seen as a rising star in the White House.
Wall Street doesn't fear President Trump
The Wall Street-ers
Gary Cohn
Cohn, the former CEO of Goldman Sachs, is Trump's top economic adviser and the head of his the effort to make tax reform a reality. The more hard-line members of Trump's inner circle view Cohn skeptically, arguing that he is not entirely loyal to Trump and favors globalism over nationalism. Bannon has reportedly taken to calling Cohn "Globalist Gary." Cohn is closely aligned with Ivanka Trump and Jared Kushner.
Dina Powell
Powell, a former Goldman Sachs executive who was brought to the White House to advise Ivanka Trump, moved to the National Security Council in March, yet another sign that Trump's council will play a coordinating role between the arms of the federal government. In that hierarchy, Powell will be one of the primary interlocutors. But her role at the National Security Council doesn't convey the breadth of her influence. Powell is incredibly close with Ivanka Trump and Kushner, and it seen internally as a rising star in the administration. Powell, who was deputy national security adviser for strategic communications under George W. Bush, also knows how Washington works, not an unimportant fact in a West Wing full of federal newbies.
Trump names McMaster National Security Adviser
The other guys' guys
H.R. McMaster
McMaster wasn't Trump's first pick to lead the National Security Council. But after being tapped to lead the agency in February after Michael Flynn resigned due to undisclosed contacts with Russian operatives, McMaster has begun to become a power center unto himself. The former Army lieutenant general has begun to remake the national security body into a more traditional structure, with advisers saying McMaster will play a similar role to Brent Snowcroft, the former national security adviser to Presidents Gerald Ford and George H.W. Bush who was more private than former advisers. One of the first moves to do that: McMaster helped orchestrate Bannon's removal from the powerful body.
Marc Short
Trump has encountered a host of problems on Capitol Hill, all of which eventually falls on Short, his director of legislative affairs with deep ties to conservative politics. The legislative director is a key tie between Trump and Vice President Mike Pence, whom Short worked for when he served in House leadership. Short's role is key for Trump, whose sometimes brash style has rubbed lawmakers the wrong way. It is Short who will be tasked with helping usher legislative through Congress, especially when it needs to be made palatable for conservative Republicans.
Bill Stepien
Stepien is the key vestige inside the Trump White House linked to New Jersey Gov. Chris Christie, a close Trump confidante. In a saga Shakespeare would marvel at, Christie was axed from the Trump transition team in November as part of a power struggle orchestrated by Kushner, whose father was prosecuted by Christie in 2004 for tax evasion, witness tampering and illegal campaign contributions. Stepien, now the White House political director, formerly managed both of Christie's successful gubernatorial campaigns. Christie himself has started to move back into Trump's orbit: He was named to a council tackling the opioid epidemic in March.
This story has been updated to reflect CNN's latest reporting.