Story highlights
Turmoil grows after government tries to strip power from opposition
Opposition again calls for protests nationwide
Hundreds of people again took to the streets of Venezuela's capital Thursday to demonstrate against President Nicolas Maduro, a day after three people were shot dead during protests in the South American nation riled by an economic crisis and political rifts.
For the second day, the opposition, which accuses Maduro of creating a dictatorship, asked marchers to meet at 26 points throughout Caracas and try to converge on the office of the government's top human rights official.
It wasn't clear whether these marchers would have any more success reaching the office than Wednesday's thousands of demonstrators, who were directed away from government buildings by security forces firing tear gas canisters.
Video from Agence France-Presse showed hundreds, some carrying Venezuelan flags, walking through the city streets early Thursday afternoon. In a scene similar to the day before, police in riot gear lobbed tear gas canisters in front of a line of protesters, scattering some.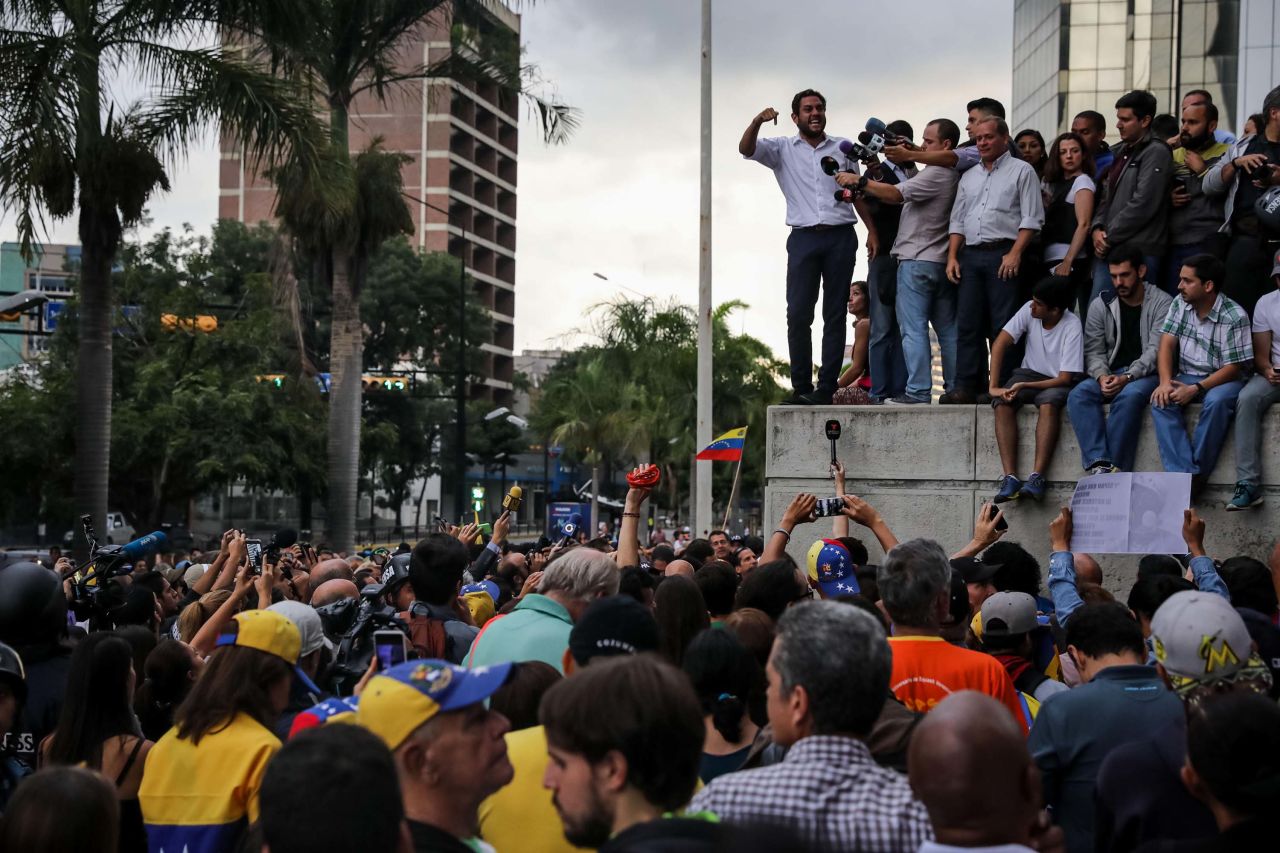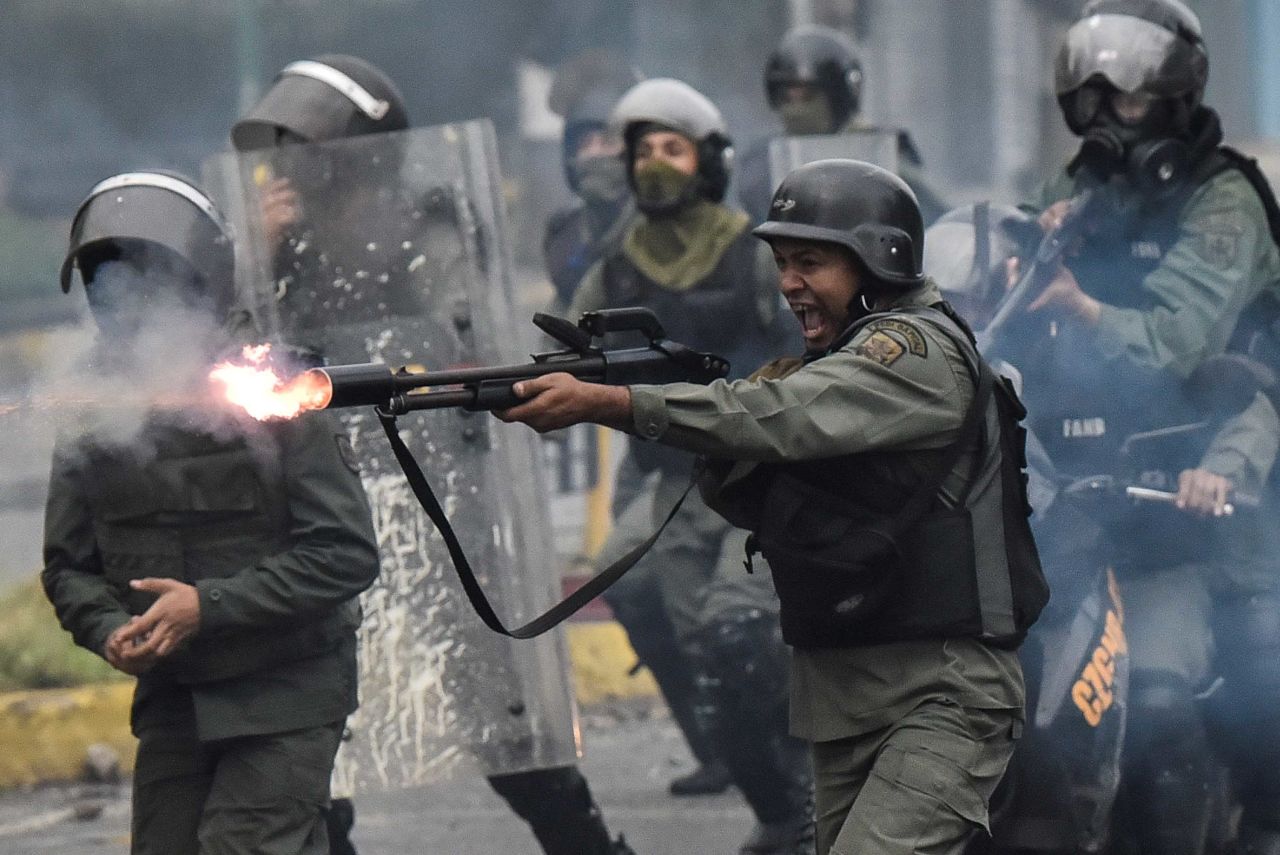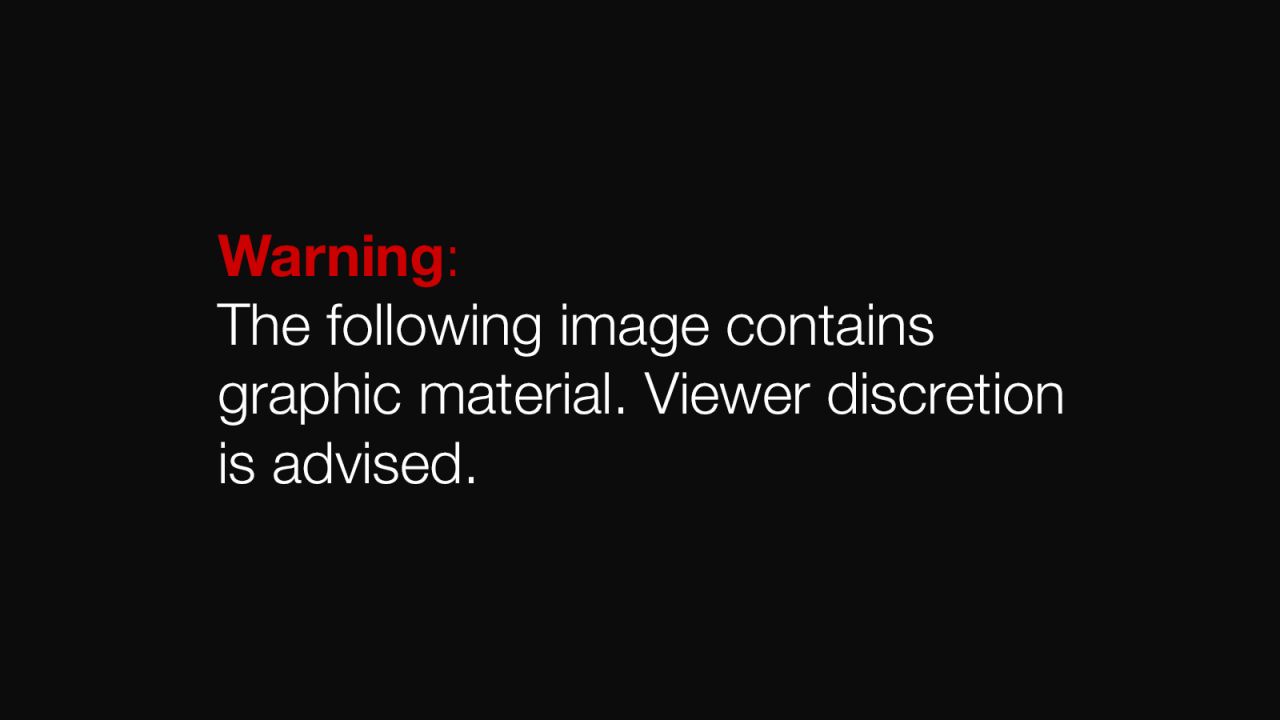 Crisis in Venezuela
At least three people were killed in shootings during Wednesday's demonstrations across the country, officials and relatives said, bringing the death toll in protests since March 29 to at least nine.
Venezuela has been rocked by intermittent but violent protests since the Supreme Court dissolved an opposition-led parliament last month. The move was reversed days later, but demonstrations had already erupted.
Further fueling the protests: The government banned opposition leader Henrique Capriles from all political activity for 15 years on April 7.
The turmoil is set against an economic crisis in which unemployment is set to surpass 25%, and people have struggled for years with food and medical shortages and skyrocketing prices.
Opposition leaders are calling for the National Assembly's powers to be fully restored, for all political prisoners to be freed, for a humanitarian corridor to be opened and for stalled elections to take place.
The country's economic crunch took another turn this week as the government seized a General Motors plant, prompting the auto giant to say it was halting operations in Venezuela.
Thursday's turnout could be lower than Wednesday's, in part because the latter was a holiday commemorating Venezuela's struggle for independence from Spain, journalist Stefano Pozzebon told CNN from Caracas.
Shooting deaths
A look at Wednesday's shooting deaths:
• A 17-year-old boy was shot in the head in Caracas, and Venezuela's public ministry said it is investigating the incident. The teenager, later identified as Carlos Moreno, died while undergoing surgery, a hospital representative said.
Video posted on social media showed a young man on the ground – a pool of blood near his head – surrounded by marchers in the San Bernardino neighborhood. A woman is heard yelling, "They've killed him."
Moreno's sister Alejandra said he did not join the marches but was on his way to play soccer.
• Paola Andreina Ramírez Gómez, 23, was shot in plaza San Carlos in San Cristóbal, the ministry said.
Jorban Contreras, a paramedic and director of the civil protection unit in Tachira state, said the woman already was dead from a gunshot wound to her chest when he arrived.
• Venezuelan National Guard Sgt. Niumar Jose San Clemente Barrios was fatally shot Wednesday night, said the public prosecutor's office and Venezuela's top human rights official, ombudsman Tarek William Saab. A second guardsman was wounded by a bullet; both were shot during "violent protests" in Los Salias, south of Caracas, according to Saab.
Maduro: Don't complain when law comes after you
Maduro deployed the Venezuelan armed forces to the streets on Sunday night amid rising tensions.
He gave a fiery speech Wednesday, accusing opposition leaders of inciting violence. He called out the president of the opposition-controlled National Assembly, Julio Borges, saying, "You are the head of the coup. Later, don't complain when the law comes after you."
This week's marches underscored the widening political rifts in the country. The government has repeatedly blocked any attempts by the opposition to oust Maduro by a referendum vote. It has also delayed local and state elections.
The last vote held in Venezuela, the parliamentary election of 2015, gave the opposition a majority. Critics say elections have been delayed because Maduro is afraid of the outcome.
Maduro, 54, has been defiant, taking a confrontational tone with members of the opposition and protesters, whom he calls "vandals and terrorists."
Government supporters and security forces succeeded Wednesday in blocking marchers from reaching certain parts of the city, according to observers. Water cannons and tear gas canisters were unleashed on opposition marchers.
Video posted on social media showed marchers – some covering their faces – crossing the narrow Guaire River in the capital trying to elude tear gas blasts.
The video was posted by David Smolansky, mayor of the municipality of El Hatillo and an opposition leader.
In Washington, US Secretary of State Rex Tillerson expressed concerns to reporters Wednesday that the "government of Maduro is violating its own constitution and is not allowing the opposition to have their voices heard, nor allowing them to organize in a way that expresses the views of the Venezuelan people."
CNN's Mariano Castillo, Natalie Gallón, Marilia Brocchetto, Madison Park and Gisela Crespo contributed to this report.