Story highlights
Foreign minister: Unprecedented move will take two years
OAS members had called for special meeting before announcement
Venezuela will withdraw from the Organization of American States (OAS), according to its foreign minister, who announced the decision on national television.
Foreign Minister Delcy Rodriguez told VTV state television Wednesday that the beleaguered country, which is facing huge civil unrest, would take the unprecedented step of leaving the pan-American organization over what it sees as attempts by foreign governments to interfere in its affairs by siding with the opposition in the latest wave of protests in the country.
"In the OAS, we announced that if these intrusive, arbitrary, illicit, misdirected and rude actions were to persist against the sovereignty of our country, we would immediately proceed to denounce the letter of OAS and to initiate the definite withdrawal of Venezuela form this regional organization," Rodriguez said.
She added that the government will formally announce its withdrawal from the group, and that she expects the process to take two years.
The move comes as Venezuela experiences civil unrest. Protests, which have been ongoing for months, escalated in April and have resulted in dozens of deaths. The unrest stems from dissatisfaction with the government, which has been accused of economic mismanagement resulting in huge shortages of daily essentials like food and medicine.
Venezuela's attorney general said Wednesday that at least 28 people have been killed since the unrest erupted at the beginning of April. This number includes many cases unrelated to the political unrest, including incidents of looting, CNN has found. Of the 28, 13 people were killed in relation to the protests.
Special meeting called
Nineteen of the 35 OAS member countries called for a special meeting in Washington Wednesday afternoon on the current situation in Venezuela, a further step on the road toward sanctions.
"OAS Council approves resolution to convene Meeting of Consultation of Foreign Ministers on Situation in Venezuela," OAS posted on their official account. The meeting was approved by a roll-call vote.
Rodriguez, the foreign minister, had threatened a day prior that if this meeting of foreign ministers took place, Venezuela would start the process to withdraw.
The OAS has been debating Venezuela's compliance with the Inter-American Democratic Charter over the past few weeks. The OAS secretary general and key member states had voiced serious concern regarding the humanitarian crisis that Venezuela is facing, with basic food and medical supplies in drastically short supply.
Lilian Tintori: Survival of Venezuela at stake
Venezuela: How paradise got lost
Tumultuous times
Venezuelan leader Nicolas Maduro's presidency has endured strife since he was narrowly elected as the heir apparent of firebrand socialist former President Hugo Chavez. Less than a year after winning the presidency in July 2013, protests in response to economic problems and a spike in crime erupted, resulting in several deaths.
Since then he has overseen a tumultuous time in Venezuela's history, culminating in a January 2016 declaration of a state of "economic emergency."
The country's economic woes are rooted in falling oil prices, plummeting currency rates, power struggles within the government, the looming possibility of default and ongoing food shortages.
11 killed overnight as Venezuela erupts in chaos
Late last year tensions between the government and the opposition were sky high after a drive to hold a recall referendum on Maduro by opposition lawmakers was halted.
Venezuelan food crisis reflected in skipped meals and weight loss
Since the beginning of April, massive protests have formed in the capital Caracas and other major cities calling for Maduro's resignation, and for the government to set a date for the delayed state elections.
Maduro has, in turn, sent the country's national guards to protect the streets.
Wednesday was another day of marches as both pro-government and opposition groups took to the streets of Caracas. While the opposition march was blocked by national guard tanks, pro-government groups were able to conclude activities undisturbed.
The marches were not as big as the one that occurred earlier in April, but repression and teargas were still dispersed, causing a slight injury to CNN Español's cameraman, amongst others. The metro shut down of all public transport and two civilians were confirmed dead.
Alongside the deaths since unrest erupted at the beginning of April, hundreds of people injured and more than a thousand detained.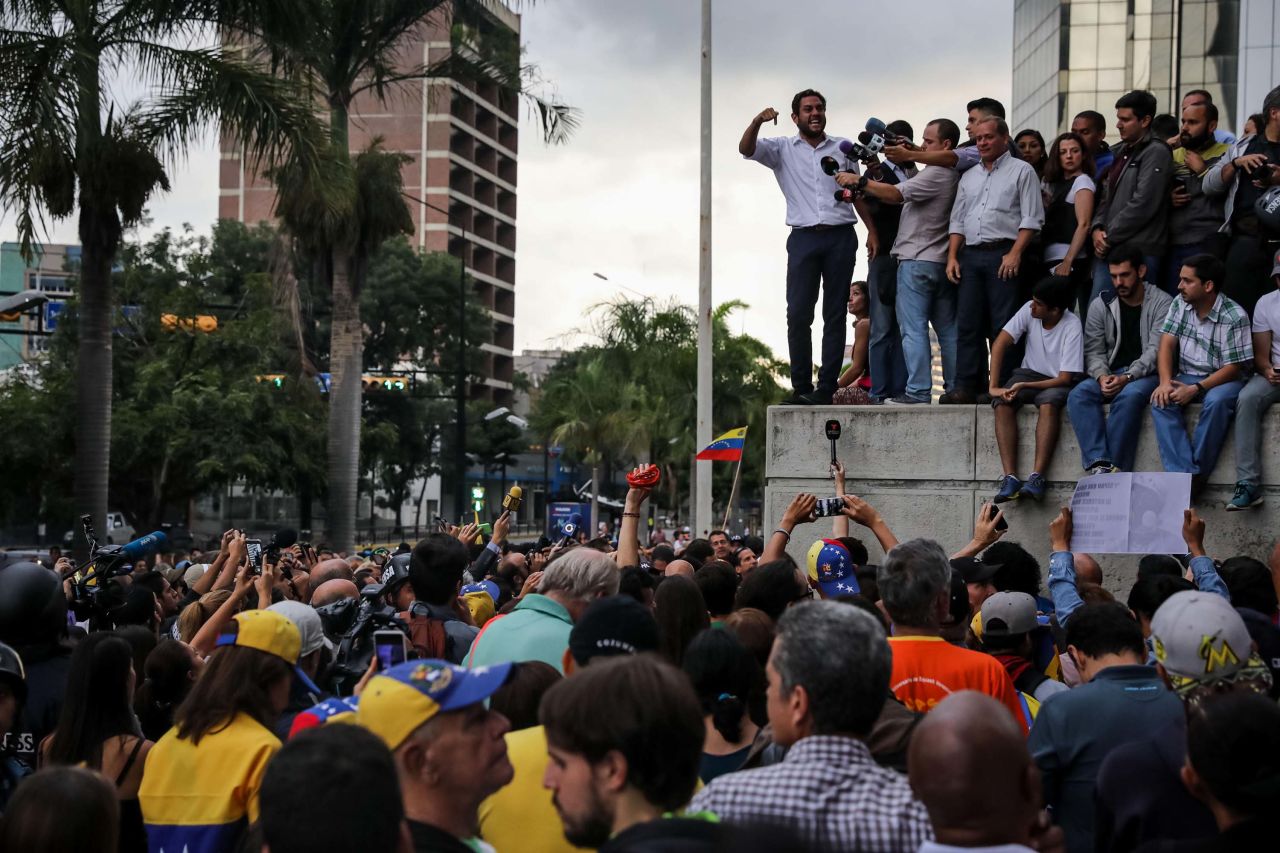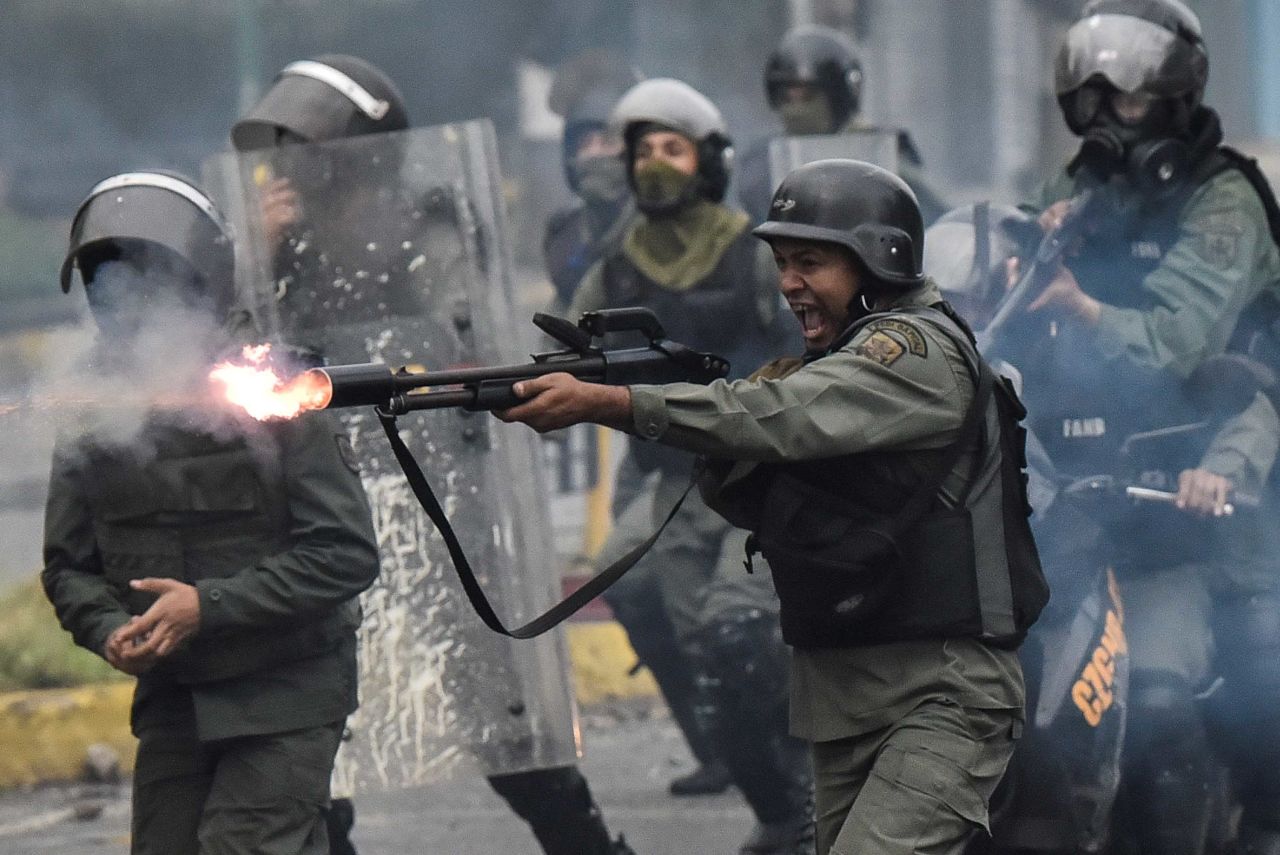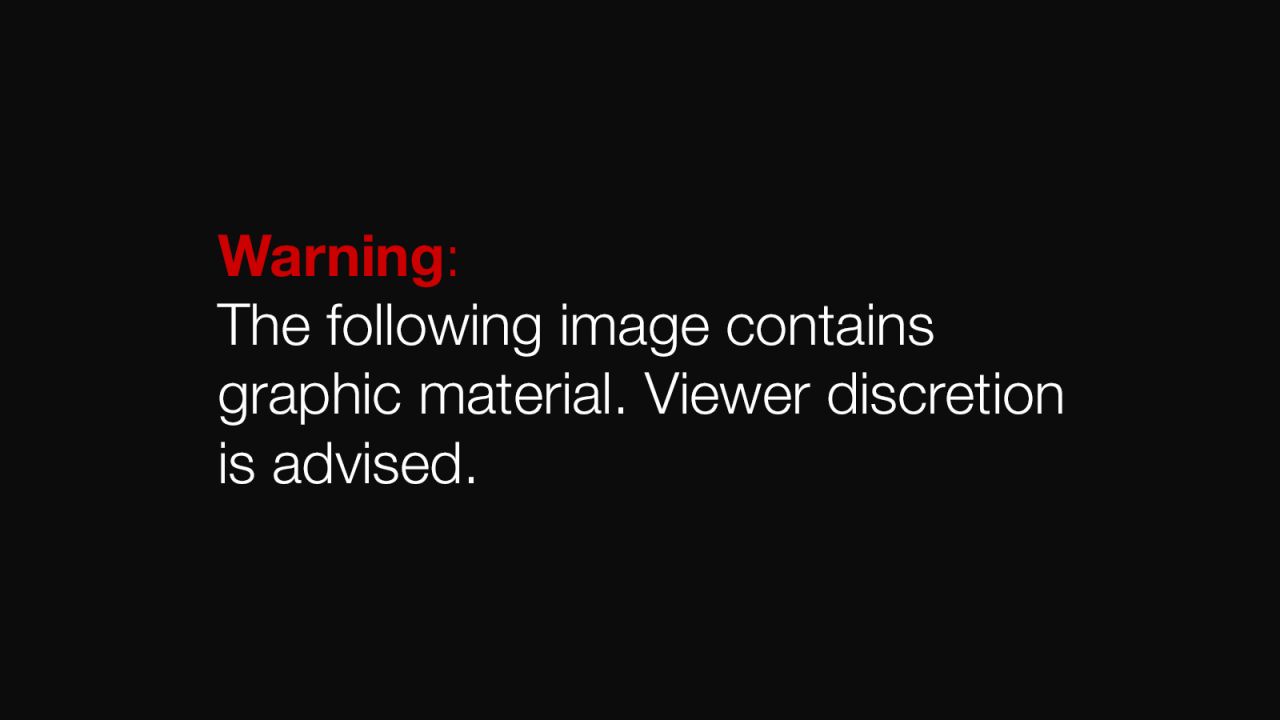 Crisis in Venezuela
Venezuela asks UN for help as medicine shortages grow severe
What is the OAS?
The OAS, in its current form, came into being in 1948 and aims to promote "an order of peace and justice, to promote (member countries') solidarity, to strengthen their collaboration, and to defend their sovereignty, their territorial integrity, and their independence," according to its mission statement.
On Wednesday, its representatives met in Washington and approved the resolution to convene the special meeting to discuss the situation in Venezuela, according to a statement on the OAS website.
In her speech, Rodriguez clarified "that Venezuela will not participate in activities, no events, where there will be intervention from these groups of countries that are only looking to disturb the stability and the peace of our country."
Venezuela is a founding member of the OAS and and this is the first time a state has initiated withdrawal procedures since the organization was founded.
In her speech, Rodriguez accused Brazil of operating as a "dictatorship," in reference to the ouster of former president Dilma Rousseff, along with mention of Colombia's "internal displaced who have sought refuge in Venezuela due to the violence," Mexico for its ongoing violence related to narco-trafficking, and Argentina, for what she described as serving an invasive agenda in Venezuela.
The opposition has called for an open parliamentary session later this week.
Both pro- and anti-government groups are planning demonstrations May 1, to mark International Workers Day.
Opinion: What the world needs to do about Venezuela
CNN's Natalie Gallon reported and wrote from Atlanta, and Euan McKirdy wrote from Hong Kong. Journalist Stefano Pozzebon reported and wrote from Caracas.