Story highlights
Maria Sharapova hasn't appeared in a major since 2016
Sharapova returned in April after serving a 15-month ban
Maria Sharapova is set to make her first grand slam appearance since serving a 15-month doping ban.
Sharapova, a five-time major champion and a former world No. 1, has been given a wild card for the women's singles main draw at the US Open.
The USTA made the announcement on Tuesday, also giving wild cards to Taylor Townsend, Kayla Day, Sofia Kenin, Ashley Kratzer, Brienne Minor and Amandine Hesse.
Sharapova, 30, returned to the WTA Tour in April and is currently ranked No. 148. Due to her suspension, her ranking had plummeted to a level where she wasn't good enough to reach the main draw of the French Open, Wimbledon or the US Open, thus necessitating a wild card entry.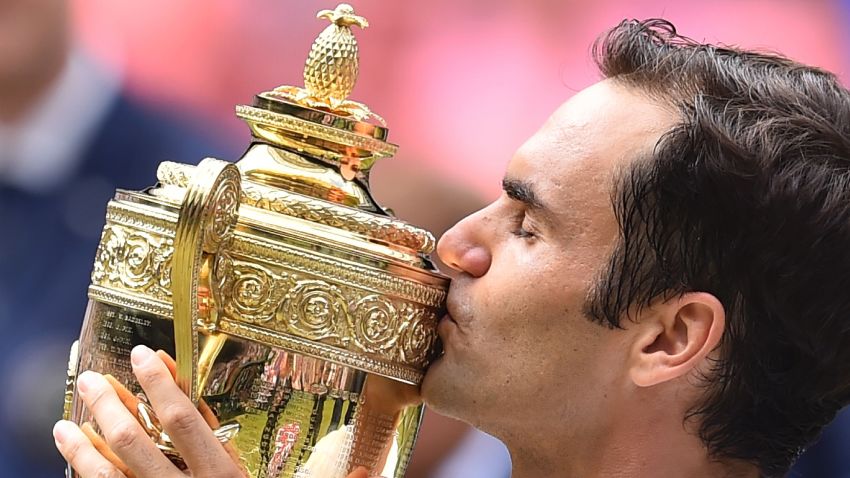 Federer: 'Dream scenario' to win 8th Wimbledon
READ: How Garbine Muguruza became a champion
In May, the French Tennis Federation denied Sharapova a wild card entry to the French Open. Following that decision, Sharapova elected to enter Wimbledon qualifying in the final week of June instead of requesting a main-draw wild wildcard.
However, she was forced to pull out of Wimbledon qualifying due to a thigh injury she suffered at the Italian Open in May.
Sharapova hasn't played in a major since she lost to Serena Williams in the Australian Open quarterfinals on January 25, 2016. Her last major title came in 2014, when she won the French Open. Sharapova won the US Open in 2006 and reached the semifinals in 2005 and 2012.
Wimbledon champ went to bed early
READ: Serena slams gender pay gap
In March 2016, Sharapova announced that she had tested positive for meldonium. She said she failed to realize the heart drug she had taken for more than a decade for various health issues had been added to the prohibited list of the World Anti-Doping Agency from January 1, 2016.
Initially, she was given a two-year ban by the International Tennis Federation, but it was reduced on appeal to 15 months.