Story highlights
Judo was founded in Japan in 1882
Judokas use force of opponent to win bouts
It is one of the most popular sports in the world, practiced by 28 million people in more than 200 countries.
But what does it take master the "gentle way?"
CNN takes a look at Judo's rules, its history as well as its guiding principles.
'The gentle way'
Judo was founded back in Japan in 1882 by Kanō Jigorō who envisaged not just a martial art (bujutsu) but a way of life.
The Japanese word means "gentle way" in English and its defining technical principle is to use the strength of an opponent against them.
In a competitive setting, judoka aim to throw, pin or force their rival into a submission which is signaled by saying the word "maitta," or by tapping the mat or the opponent at least twice.
Key Terms
Judoka - Practitioner of judoJudogi - Judo uniformTatami - Judo matSensei - Judo teacher
Holding techniques include applying pressure to an opponent's neck or manipulating the elbow joint, but thrusts and strikes – common in martial arts like karate – are only permitted in pre-arranged forms, or "kata," of the sport.
After taking to the mat, called the tatami, regulation bouts last four minutes for both males and females.
Competitors wear either blue or white, with the universal judo uniform known as the judogi. Seniority is based on a ranking system, denoted by the color of a judoka's belt, from white belt for beginners through to a variety of black belts.
Scoring
There are two different ways of scoring – ippon and waza-ari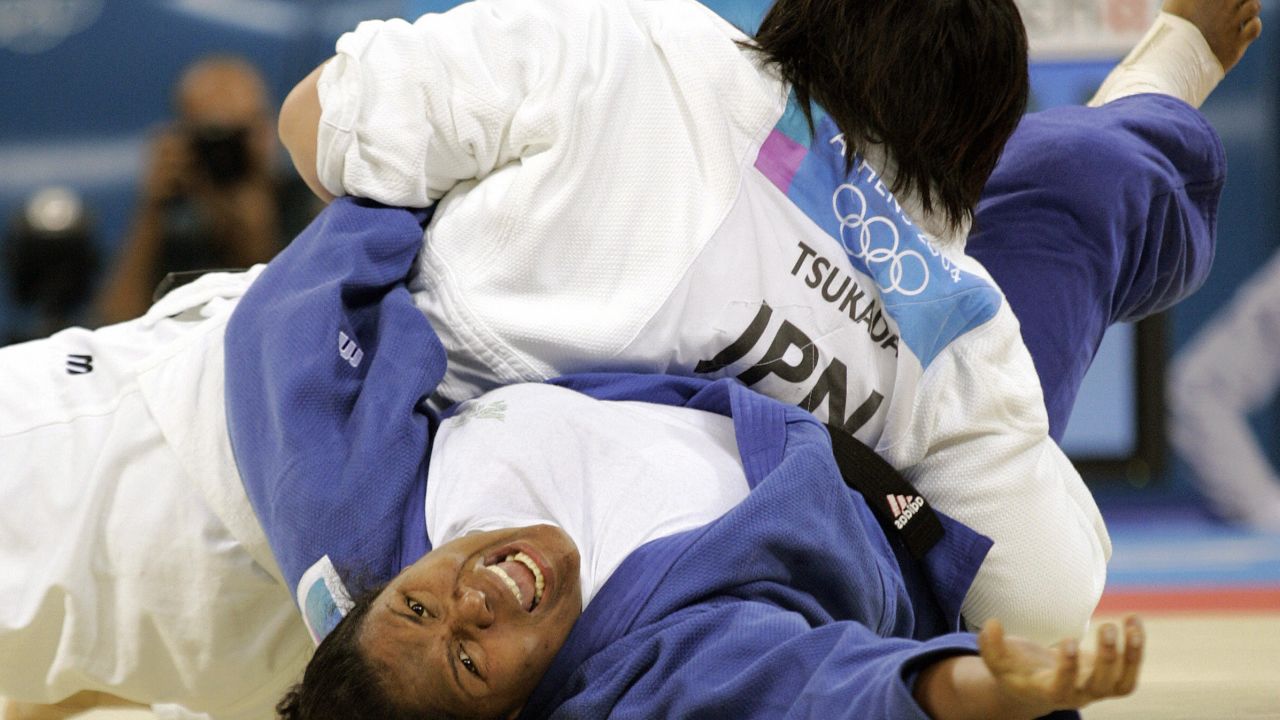 Ippon: Judo's equivalent to a knockout, signaled by the referee with a straight arm raised above the head, an ippon immediately ends the match.
An ippon is awarded for a throw that places the opponent flat on their back with sufficient force and control; a pin that places the opponent on their back for 20 seconds; or a submission.
Waza-ari: A waza-ari is a lesser throw that places the opponent on their back, but without the force or control to merit the awarding of an ippon, or a pin that places the opponent on their back for more than 10 seconds.
The referee signals a waza-ari has been scored by extending their arm out at shoulder level with the palm of their hand facing downwards.
In amendments to the sport's rules effective from January 2018, two waza-ari scores will equal an ippon, thereby ending the match.
During a match, the referee may penalize a judoka for passivity, the use of prohibited techniques or behavior deemed against the spirit of judo.
Hansoku-make: This signifies an outright disqualification and can be invoked for any major breach of the rules. Minor breaches, such as stepping outside of the allotted mat area, are known as shido with three shido resulting in a hansoku-make.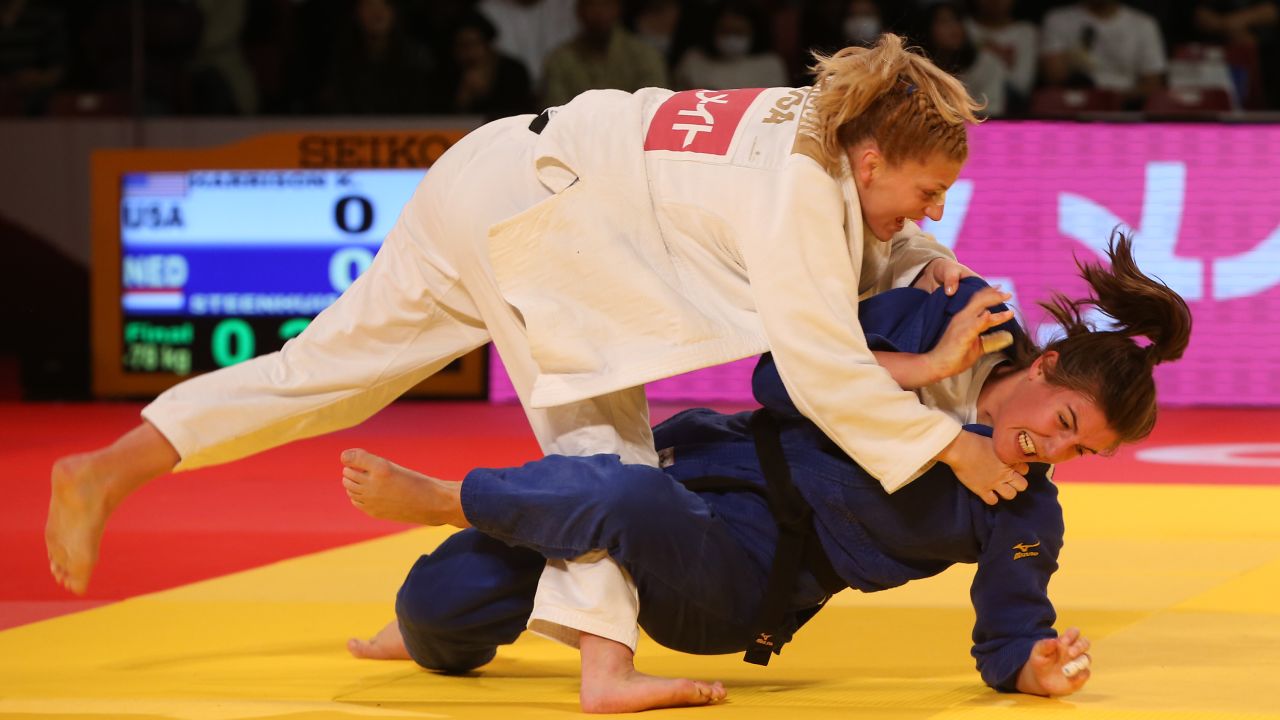 Guiding principles
Seiryoku zen'yō: "Maximum efficiency, minimum effort"
The principle of seiryoku zen'yō, as defined by Kanō, aims to show that more powerful opponents can be overcome by superior technique.
When your opponent pulls, you push; when he pushes, you pull.
Jita kyōei: "Mutual welfare and benefit"
Accoring to French judo-star and double Olympic gold medla winner, Teddy Riner, judo "is a sport which demands an irreproachable lifestyle, a sport which demands a rigor. (There is) a moral code which is similar to that which you learn from your parents."
READ: Why Celine Dion puts Teddy Riner in the zone
Judo's key dates
1882 Judo's creator, Kanō, opens a dojo at the Eisho-ji temple in Tokyo. It is later known as the Kōdōkan, meaning "the place for expounding the way."
1932 Judo is included as a demonstration sport in the Games of the 10th Olympiad in Los Angeles. Kanō is initially reticent when asked if he thinks it should be included as a sport.
1951 International Judo Federation (IJF), responsible for organizing and hosting competitions, is founded.
1964 Judo becomes Olympic sport for men at 1964 Games in Tokyo. Dutchman Anton Geesink wins the first ever gold, beating Akio Kaminaga of Japan.
1992 A Women's Olympic division is introduced at the 1992 Games in Barcelona
Update: Yuko was removed from a 2017 update to the judo refereeing rules