Story highlights
"He could speak New York to the President," Pelosi said of Schumer
"Both men are eager to cut through the BS -- that is characteristically New York," Borelli said
President Donald Trump, who has struggled to find friends and navigate the ways of Washington, appears increasingly at home when surrounded by one distinct group: His fellow New Yorkers.
Half a dozen people who have met with the President or speak with him regularly say the former real estate executive is most energized by and at ease in the presence of people who hail from his home state. They cite a range of cultural factors, including the naturally blunt demeanor that New Yorkers are famous for, as well as overlapping sensibilities on political issues like infrastructure and spending.
Trump's affinity for other New Yorkers led directly to an unexpected political deal last week with Senate Minority Leader Chuck Schumer – a Brooklyn-born Democrat.
If the abrupt agreement on hurricane funding, the debt ceiling and government spending shocked Republican leaders and even some of the President's most senior staff, New Yorkers who have spent time with the two men didn't bat an eye. It is no coincidence, they say, that Trump would have landed his first legislative deal with perhaps the one person in Washington who embodies New York as much as Trump does.
"If you were at a baseball game in Cincinnati, two New Yorkers in the crowd would easily identify each other. Based on what they're saying, their mannerisms, a little bit of bravado," said New York City Councilman Joe Borelli, who represents Staten Island and co-chaired Trump's New York campaign. "Both men are eager to cut through the BS – that is characteristically New York."
House Minority Leader Nancy Pelosi, who helped broker the agreement, quipped to reporters afterward about Schumer: "He could speak New York to the President."
Both Schumer and Pelosi were invited for dinner at the White House with Trump Wednesday evening, with topics like immigration and tax reform expected to be discussed. Trump told reporters ahead of that meal that while he is a "conservative," he wants to "give it a shot" at trying to do some bipartisan things.
Only a matter of time
Schumer on working with Trump
Some New Yorkers say it was only a matter of time before Trump and Schumer would form a natural alliance, in no small part built on their shared roots. And there is a political history there, too, for the media-savvy and outspoken duo – Trump has previously contributed to several of Schumer's election campaigns.
GOP Rep. Peter King told CNN that while Congress was stalled for months on health care reform earlier this year, he repeatedly urged Schumer to get into a room with Trump and do what New Yorkers claim they do best: Make deals. King, a veteran congressman who represents a patch of Long Island, said the two men share stereotypically New York temperaments.
Asked to describe what it means to "speak New York," King swiftly rattled off: "It means basically finishing each other's sentences. It means talking fast. It means getting to the point. It means making the occasional exaggeration. It means having a big ego."
Trump's instinct to surround himself with other New Yorkers has come up again and again. He named Anthony Scaramucci, a New York financier and donor, as his White House communications director before firing him days later; he looked to former New York City Mayor Rudy Giuliani as a candidate for secretary of state and former NYPD Commissioner Ray Kelly to be FBI director; and he plucked two men from the New York finance orbit – Steve Mnuchin and Gary Cohn – to advise him on economic matters.
In learning to navigate Congress' diverse legislative body, the President's unique comfort around New Yorkers has also been evident. In a meeting with congressional Republicans in March to sell the GOP health care plan, King recalled that Trump made a comment to one lawmaker from the South who was not supporting the bill – remarks that the President quickly appeared to think "went too far."
"I didn't mean anything personal by that," Trump told that congressman, according to King. "Ask Pete King! We grew up together in Queens … We talk this way all the time to each other. That's the way it is." (King insisted as a side note that he and Trump grew up in different parts of Queens.)
So far, Trump's Washington crash course hasn't been pretty. Not yet a year in the White House, the President has fumed at how impossibly difficult it is to pass legislation through Congress, mused that policy is more complicated than he ever imagined and openly feuded with more than a few Republicans.
Trump has at times even shown disdain for the ways of Washington, a town where hierarchies matter and rules surrounding political etiquette are in abundance.
Not only has he demonstrated a lack of familiarity with the legislative process, the President has repeatedly suggested that governing would be as straightforward – and familiar to him – as making business deals. This year, Trump vastly underestimated how long it would take Republicans in Congress to send him a bill to repeal Obamacare.
With those repeal efforts now most certainly doomed, Trump is likely to face more reality checks.
"I do believe that the President may feel some frustrations that things take so slowly to happen in Washington. A lot of the things he'd like to get to – tax reform, infrastructure – are taking longer than I think he expected," said Rep. Dan Donovan, another GOP member of the New York congressional delegation who has known Trump since the 1990s. "The President is used to things moving a lot quicker than they do in Washington."  
Home crowd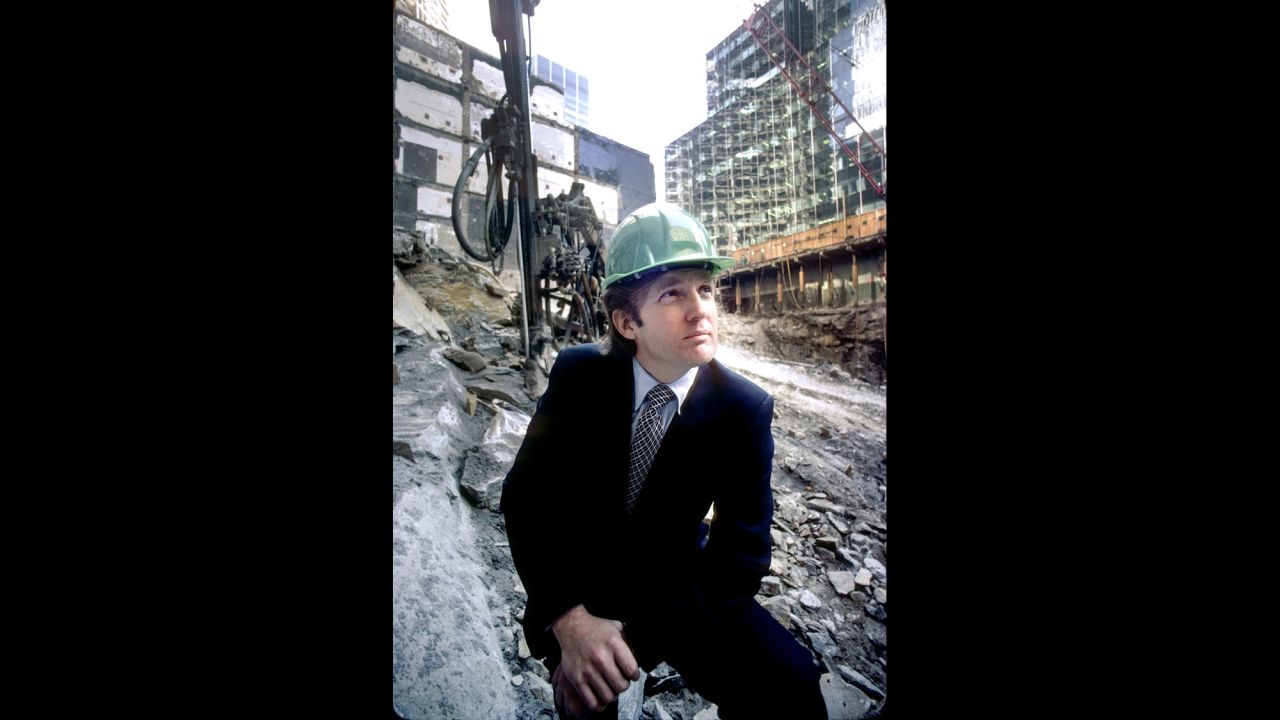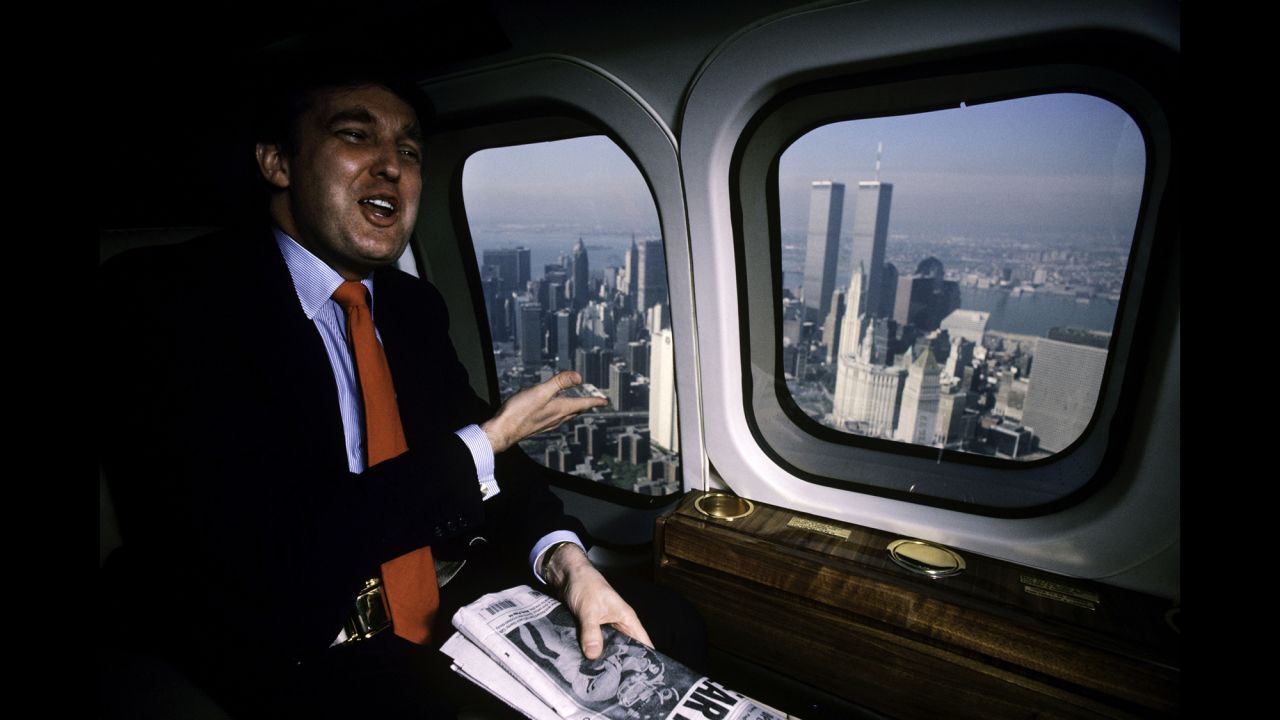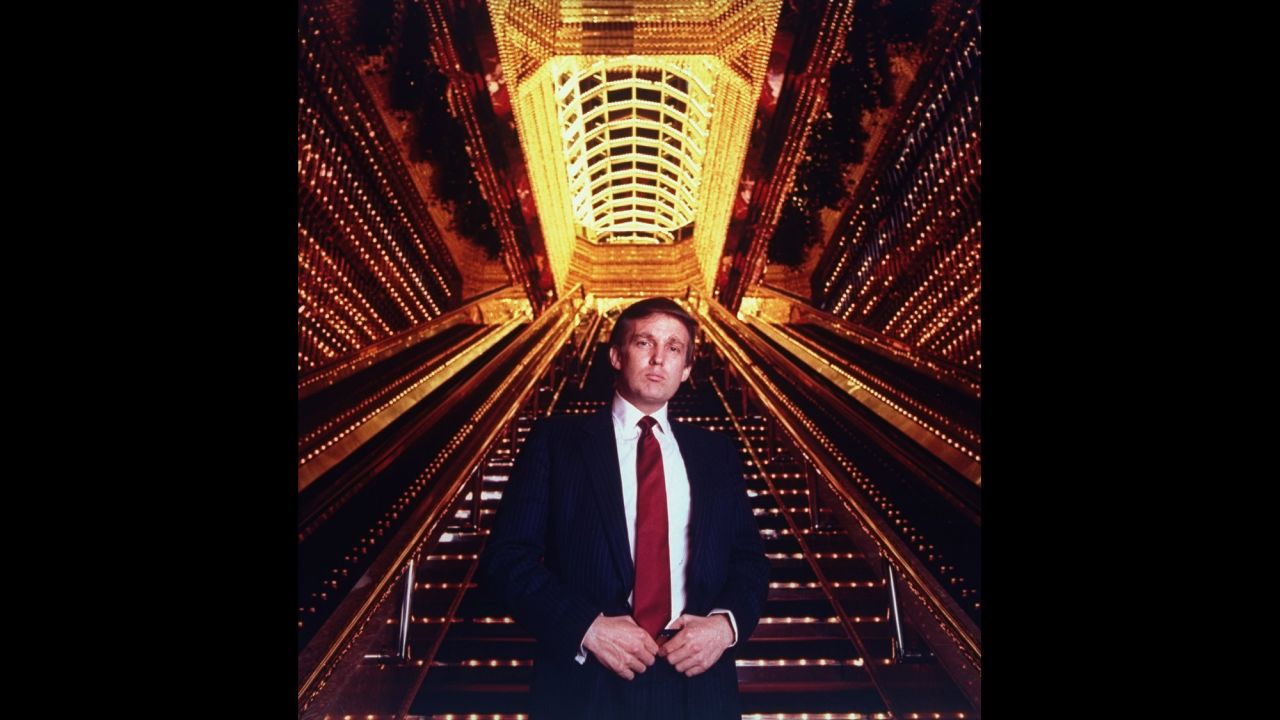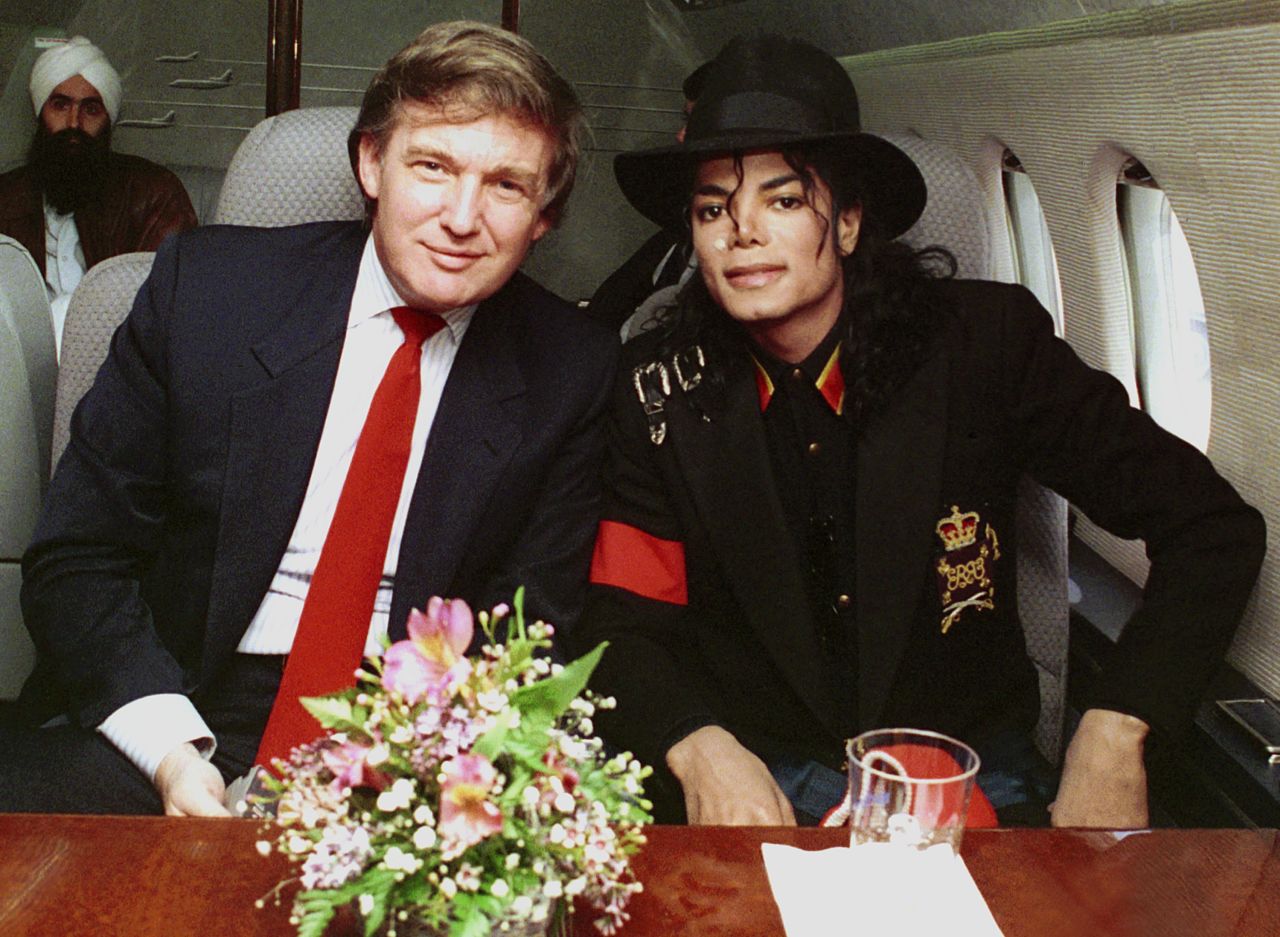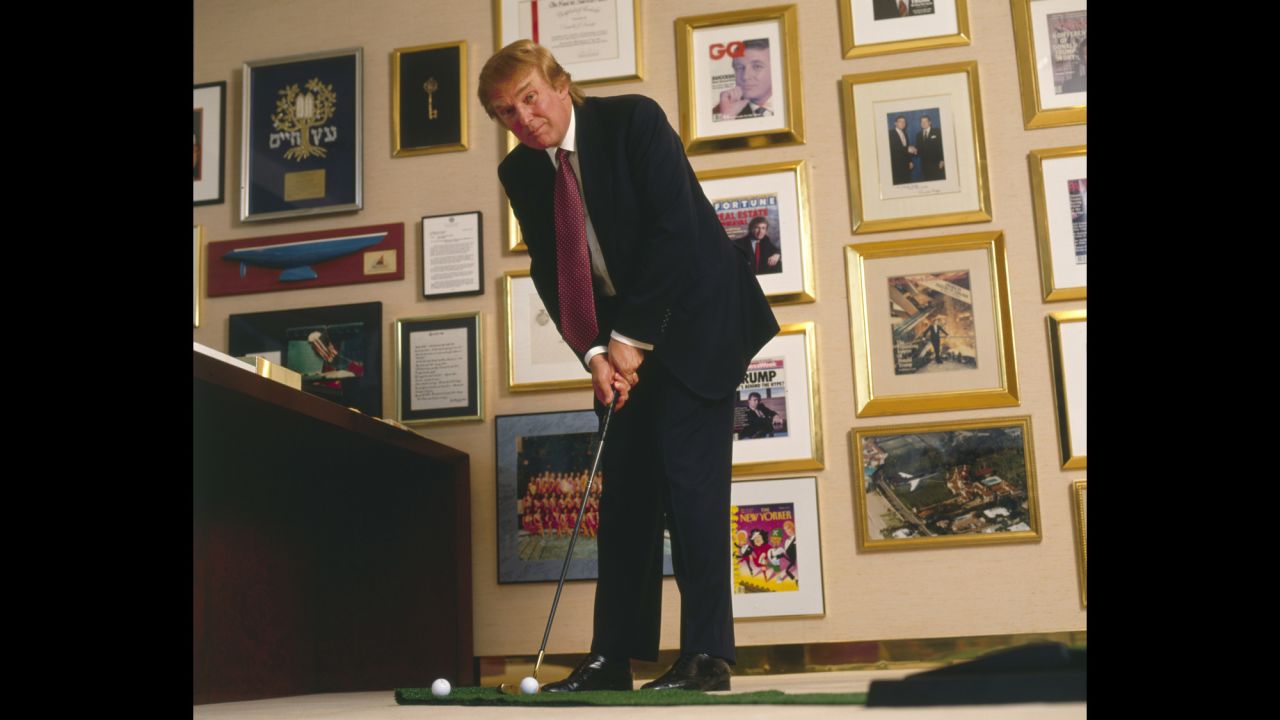 Donald Trump's rise
The day after Trump announced his surprise deal with Schumer and Pelosi last week, he gathered with various New York and Jersey officials in the White House to discuss a transportation project called the Gateway Program. The conversation was as free-flowing and upbeat as one could expect from a presidential meeting, multiple sources in the room said, and the affectionate interactions between Trump and Schumer were described by King as "almost like a love-in."
"He was in his home crowd there," said Donovan, who participated in that meeting.  
That is in contrast to the tensions that have bubbled up in the first year of the administration between Trump and congressional GOP leaders, including House Speaker Paul Ryan of Wisconsin and Senate Majority Leader Mitch McConnell of Kentucky. One recent infamous phone call between Trump and McConnell even devolved into a shouting match.
But with officials from New York and New Jersey in the audience, the infrastructure meeting last week put Trump squarely in his comfort zone.
"There's Midwestern sensibilities and then there's New York sensibilities," said Democratic Rep. Josh Gottheimer of New Jersey, who was also in attendance. "In some of these meetings, everyone waits their turn and waits for their moment. Here, it was: 'OK, Mr. President, here's the deal. Here's why this has to happen.' And the President in turn had the same approach."
For Republicans who are still reeling from Trump's startling deal last week, the most pressing concern is whether the President will continue to reach across the aisle to Schumer and others in the coming months – and worse, keep on freestyling.
Soon after the agreement with Schumer and Pelosi was made public, Trump relished the bipartisan spirit, and was soon back on the phone with the two Democratic leaders.
With Republican lawmakers looking to tackle their next agenda item – tax reform – Trump invited three Democrats to dinner at the White House Tuesday evening, as well as Schumer and Pelosi Wednesday evening.
Schumer, for his part, said he is realistic about the fact that Trump's bipartisan outreach last week could very well be an "aberration." But there is one thing about his relationship with Trump that is not that, he noted. 
"Look, Trump and I have gone at each other for a long time, he's called me some names," Schumer said on The New York Times podcast "The New Washington." "But the one thing we've had is we're New Yorkers. We're pretty direct and we talk right at each other. And it worked."