Joseph Mifsud, the Maltese academic suspected of being a link between the Trump campaign and Russian officials, was once a regular on the foreign policy circuit, attending conferences the world over.
Now, after being identified as a key figure in the US special counsel investigation into Russian influence over the 2016 US presidential election, Mifsud has gone to ground.
Last Thursday he disappeared from the private university in Rome where he teaches. Repeated attempts to reach him since have been unsuccessful, though he appears to have read some messages from CNN.
But more details are emerging of the background and contacts of the man who emerged last week as "the professor" in court filings relating to charges brought against former Trump aide George Papadopoulos.
In the US affidavit, Papadopoulos claims Mifsued – referred to as "Foreign Contact 1" – told him in April 2016 that the Russians had "thousands of emails" relating to Hillary Clinton.
An associate also told CNN that he repeatedly bragged about how Moscow had "compromising material" on the Clinton campaign in spring 2016, contradicting Mifsud's assertion that he never talked about Russian "dirt" on the Democratic presidential bid.
At that time, according to US officials and independent analysts, Russian agencies or proxies were rummaging around the stolen emails of both the Clinton campaign and the Democratic National Committee. The intrusion would not become public for several months.
The associate, who spoke to CNN at length, also said that Mifsud told him that he had been interviewed by the FBI while on a visit to the US earlier this year. That chimes with Mifsud's own account – in an interview last week with Italian newspaper La Repubblica, he refers to a discussion with the FBI.
Mifsud was in Washington in February – he spoke at an event organized by Global Ties, which describes itself on its website as a non-profit partner organization of the US State Department.
Last week, Mifsud described Papadopoulos' claim that he knew about Russia's material on Clinton as "baloney."
"I absolutely exclude the fact that I spoke of secrets regarding Hillary Clinton," he told La Repubblica.
Those were his last words in public on the subject.
READ MORE: Who is George Papadopoulos?
The Moscow connection
Mifsud first met Papadopoulos in March 2016 in Rome, according to his own account. They met again shortly after Papadopoulos was first publicly named as an adviser to the Trump team around March 21. Days later, Papadopoulos wrote to colleagues on the Trump team that he "had just finished a very productive lunch with a good friend of mine… who introduced me to both Putin's niece and the Russian ambassador," according to court filings.
The "good friend" was Mifsud. After discovering Papadopoulos' elevation to the Trump campaign, he moved swiftly to put the two sides in contact. (It has since become clear that the woman attending the lunch was not Putin's niece.)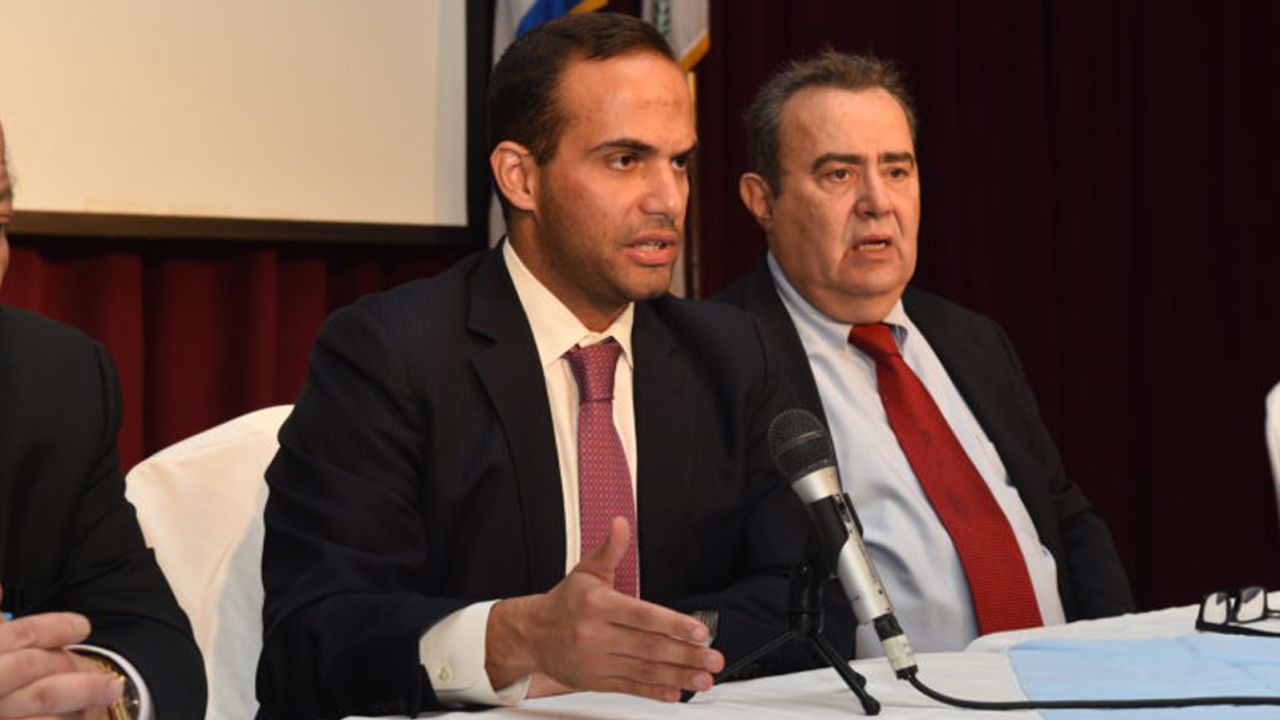 The following month, Mifsud travelled to Moscow to give a talk at the Valdai Club, a think-tank with close connections to the Kremlin. "We have to open up trade to the Russian Federation," he said at the event, on April 19. "Imposing sanctions for example is suicidal in our case – and because of the pressure… from the United States."
The FBI affidavit implies Mifsud may have been "played" by the Russians.
"The Russian government and its security and intelligence services frequently make use of non-governmental intermediaries to achieve their foreign policy objectives," it said. "The Russian government has used individuals associated with academia and think-tanks in such a capacity."
Mifsud's associate told CNN that seemed very plausible. Anything he was told would soon be repeated to others, the associate said.
READ MORE: Carter Page reveals new contacts with Trump campaign, Russians
A long courtship
Even before encountering Papadopoulos, Mifsud had been a regular visitor to Russia. He attended events sponsored by the Valdai Club between 2014 and 2016 and and other educational conferences in the past four years.
Mifsud also met the Russian ambassador to London Alexander Yakovenko in 2014 after returning from an academic conference in Moscow.
For an academic with modest credentials and few publications to his name, he had surprisingly high-profile connections among Russian officials.
Mifsud's former assistant has told CNN that she set up meetings between Mifsud and Russian academics and officials. They included Ivan Timofeev, who is on the Russian International Affairs Council, and Evgeny Bazhanov, President of the Foreign Ministry's Diplomatic Academy.
CNN cannot confirm the assistant's account; she requested not to be named.
His most recent visit was in September this year when he moderated two panels during Moscow State University's "Global Congress." The university has an exchange agreement with the private Link University in Rome, where Mifsud teaches.
The state-funded Russia24 network has heaped praise on Link's director Vincenzo Scotti, describing him as "an experienced politician who thinks that cultural exchange and 'soft power' democracy will lead to lifting of the anti-Russian sanctions."
At Moscow State University there are still several photographs displayed of Mifsud with the Dean of the Institute of Global Studies. He is also featured on a poster as one of three prominent lecturers from abroad.
Two of the Institute's faculty told CNN Tuesday that Mifsud presented himself as someone who could build contacts to foreign universities and institutes. They said several of the institute's officials visited the London Academy of Diplomacy, which Mifsud helped run.
People who know him say Mifsud was always networking and often exaggerated his access to decision-makers. His stories are frequently contradictory. He has denied knowing anyone in the Russian government yet had previously claimed to have had an exchange with Foreign Minister Sergey Lavrov at an event. Nor is there any evidence to support a claim by Mifsud that he met President Putin.
On at least one occasion he was described at a conference as an ambassador. In fact, he has never held such a post. His resume claims he has been a member of a French presidential panel called the "Comite du Risque" – but no such organization exists, the French Presidency told CNN.
Mifsud's relationships with several academic institutions have ended badly. For a time he was President of the London Academy of Diplomacy, whose degrees were certified by the University of East Anglia. Mifsud visited the University with a Russian diplomat – Ernest Chernukhin – in July.
The university says the connection has now ended, and the academy is now defunct. His resume has also been deleted from another London institution with which he was connected, the London Centre of International Law Practice.
Mifsud left his position as President of Euro-Mediterranean University in Slovenia in 2012. The university claimed he owed 39,000 euros in unexplained expenses.
However, Mifsud's credentials were enough for him to be offered a teaching position at the University of Stirling in Scotland. Earlier this year an email written by deputy principal John Gardner said Mifsud had "truly global contacts in the world of diplomacy and is on first name terms with a wide variety of ambassadors from across the globe."
The email was obtained by STV, a Scottish television network. Stirling University would not comment on its content but said Mifsud remained employed at the university.
Mifsud's history of exaggerations, and his enthusiasm to be seen as an important player in demand at conferences the world over, may now be coming back to haunt him.
The "Putin niece" that Papadopoulos mentioned to the Trump campaign was, after all, no relation of the Russian President, Mifsud admitted last week.
He told La Repubblica: "She is a simple student, very beautiful. Like many other students, I introduced her at the London Center where Papadopoulos was, and he showed an interested in her that was not academic."
His associate told CNN that Mifsud had introduced the woman to him as a Russian journalist, one of several he'd met during his dealings with the Russians. The associate says he warned Mifsud about the danger of being played by the Russians.
For the most popular talk-show on Russian television, Mifsud's activities are now the object of ridicule. On Sunday, the show's host, Dmitry Kiselev, said that Papadopoulos was introduced to the fictional Putin niece by "a fly-by Maltese professor called Joseph Mifsud, a retired bottom-feeder diplomat."
CNN's Frederik Pleitgen and Mary Ilyushina in Moscow and Carol Jordan in London contributed to this report.