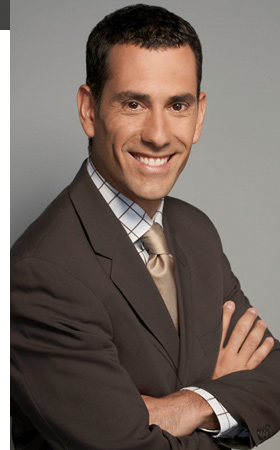 Diego Bustos
Diego Bustos is a senior sports anchor for CNN en Español and presents Deportes CNN, the network's daily half-hour prime-time sports program and Vive el Golf, the network's program dedicated to golf. In addition, Bustos travels on assignment to key sporting events around the world.
Since joining CNN en Español in March of 1997, Bustos has covered the '02 FIFA World Cup in Korea and Japan, the '98 FIFA World Cup in France, the Pan-American Games in Winnipeg, Canada, the 2000 FIFA Club World Championship in Brazil, the '99 and 2000 Gold Cups, the Ericsson tennis tournament in Key Biscayne, the '97 and '98 Baseball World Series, the Qualifying World Cup matches for 2002, and the 2001 Superbowl, among other events.
Bustos has interviewed important sports figures such as Diego Maradona, Pele, FIFA President Joseph Blatter, 1999 Formula Cart champion Juan Pablo Montoya, Brazilian Indy driver Emerson Fittipaldi, world champion boxers Felix "Tito" Trinidad and Oscar de la Hoya and major league baseball player Dennis Martinez.
Prior to joining the network, Bustos worked as a news and sports anchor, announcer and reporter for Telefe and its 24-hour cable news channel in Buenos Aires, Argentina. He also worked as a correspondent in Buenos Aires for RT6 FM in Maria Juana, Argentina.
Bustos has also covered events such as the upset of Argentina by Nigeria in the gold medal round of men's soccer during the 1996 Olympic Games in Atlanta and the AMIA terrorist attack on the Israeli embassy in Buenos Aires.
Born in Marma Juana, Argentina, Bustos earned an announcer's degree from the Instituto Superior para la Enseqanza de la Radiodifusisn. He was also honored with two awards from Argentina's National Television. Bustos speaks Spanish, English, Italian and French.