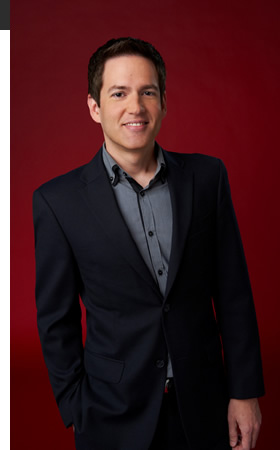 Ivan Cabrera
Ivan Cabrera is a meteorologist and weather anchor for CNN International. He is based at CNN's world headquarters in Atlanta.
Cabrera began working for CNNI in August 2009 as a freelancer and was hired full-time in February of 2010. He presents weather segments regularly on World Report and can occasionally be seen on CNN en Español reporting on severe weather.
Prior to joining CNNI, Cabrera served as a meteorologist for WESH-TV, where he won an Emmy award for his Tornado Team coverage in 2007. He also served as a meteorologist for the WSI Corporation, which included regular appearances on Fox News Channel.
Born in Cuba, Cabrera is fluent in both English and Spanish and has experience as a Spanish-speaking meteorologist at NY1 News in New York City, Bay News 9 in Tampa, and News 8 in Austin. His career began in 1996 as a radio weather anchor for AP Network News and local market radio stations across the United States.
Cabrera has earned several honors for his work, including the Television Seal of Approval from both the American Meteorological Society and the National Weather Association.
He received his Bachelor of Arts in Psychology from Florida State University in 1994 and continued his education through the Broadcast Meteorology Program at Mississippi State University in 2006.