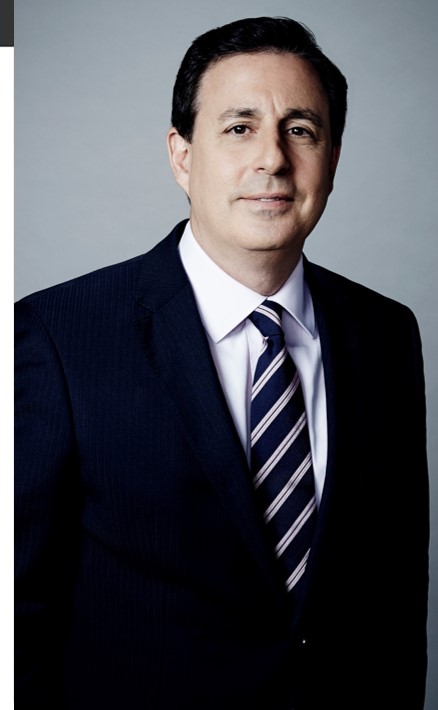 John Defterios
John Defterios is CNN's Emerging Markets Editor. Based in the network's Abu Dhabi bureau his reporting focuses on the top business stories from emerging and BRIC economies.
John is also the anchor of 'CNN Marketplace Middle East', a weekly business programme featuring in-depth analysis and top newsmakers from across the Middle East, and 'One Square Meter', a segment which explores urban planning and property development in emerging markets.
Defterios has more than two decades of financial news and current affairs experience covering some of the landmarks events during that period including the Gulf War, the fall of the Berlin Wall, the World Trade Centre bombings and G8/G20 summits from his postings in London, Washington, New York, Los Angeles, Rome and the Middle East.
He is a World Economic Forum media leader and member of the Global Agenda Council on the Arab World and has served as Chairman of the Business Week Leadership Forums in London, Beijing and New York, the World Islamic Economic Forum amongst others.
Defterios started at CNN in New York as correspondent on 'Moneyline with Lou Dobbs', anchored CNN's 'World Business Today' and the top rated U.S. morning business program 'Ahead of the Curve'.
Defterios has secured numerous exclusive interviews with high-level figures in the worlds of politics and economics including: HRH Sheikh Mohammed bin Rachid al Maktoum, Prime Minister of the UAE and Ruler of Dubai, HRH Prince Alwaleed Bin Talal Al Saud, Ali al Naimi, Saudi Arabia Energy Minister, Mexican President Enrique Peña Nieto and British Prime Minister David Cameron as well many of the top executives in the Fortune 100 including BP CEO Robert Dudley, former Total CEO Christophe de Margerie and Africa's richest man Aliko Dangote. He travels on assignment throughout Asia, the Middle East, Africa and Latin America.
Prior to CNN, Defterios worked for Reuters Television as European Correspondent, West Coast Correspondent and special series producer in a joint-venture with The Nightly Business Report on PBS-TV.
He graduated from the University of Southern California with a BA in Journalism and Political Economics.