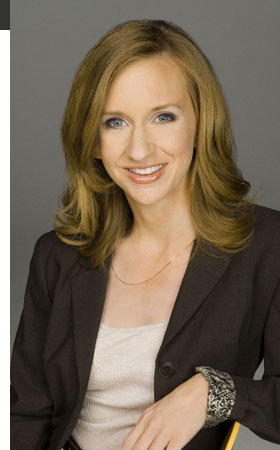 Lisa Desjardins
Lisa Desjardins is the Capitol Hill correspondent for CNNRadio. Desjardins, formerly Lisa Goddard, reports on the day-to-day congressional activity in addition to enterprise reporting. She joined CNN after working as a reporter in print, television and radio.
Most recently, Desjardins worked for the Associated Press in Washington, D.C. Her work included coverage of the 2004 election, two hurricane seasons and the full range of issues from the war in Iraq to Medicare.
Before that, Desjardins spent five years as a reporter in South Carolina where she covered the statehouse for CNN and NBC affiliate WIS-TV. Desjardins followed the Confederate flag debate in South Carolina and broke the news of a final compromise. Desjardins also covered the Republican presidential primary between George W. Bush and Sen. John McCain.
Desjardins speaks Russian and lived in Russia for two years, spending most of her time in St. Petersburg.
She holds a bachelor of economics degree from the College of William & Mary in Williamsburg, Va.