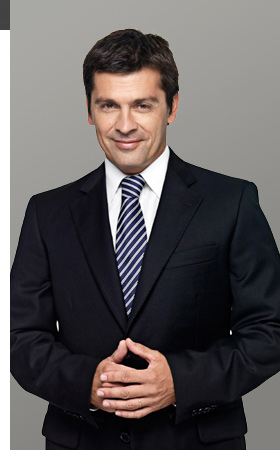 Javier Doberti
Javier Doberti is a correspondent for CNN en Español in Buenos Aires, specializing in reports for Deportes CNN, the network's daily half-hour primetime sports program. He also reports on general news stories and topics such as the environment, health, technology, entertainment and finance.
Before joining CNN en Español as a correspondent in 1999, Doberti freelanced as a reporter for the network since its launch in 1997. He has covered sporting events such as the '98 World Cup France Qualifiers; the '99 Copa Amirica in Paraguay; the Brazil 2000 Club World Championship and Libertadores '99 and 2000. Dolberti has also reported on Diego Maradona's career and controversies throughout '98, '99 and 2000. In addition, he covered CNN en Espaqol's millennium New Year's Eve celebrations from Buenos Aires, the 1999 presidential elections in Argentina, and the LAPA plane crash of that year.
He has interviewed notable Latin American figures such as Brazilian soccer star Ronaldo, Paraguayan politician Lino Oviedo and the musical group from Cuba, Compay Segundo.
Before joining CNN en Español, Dolberti worked as a reporter and presented at different television and radio stations in Argentina, including Channel 9 and ATC, Radio FM del Plata, La Metro and Rock and Pop.
Originally from Argentina, Doberti has a degree in Psychology from the University of Buenos Aires (U.B.A.). He is fluent in Spanish and Portuguese.