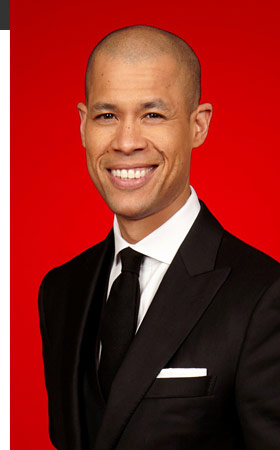 Vladimir Duthiers
Vladimir Duthiers is an international correspondent for CNN based in Lagos, Nigeria.
Duthiers joined CNN in 2009 as a production assistant on Christiane Amanpour's original news program, Amanpour, before going on to serve as an associate producer for Anderson Cooper 360°. He was among the first journalists to arrive in Haiti to cover the 2010 earthquake. In the month that followed, Duthiers was part of a CNN team that went on to win two Emmy Awards for its coverage of the earthquake and its aftermath.
Duthiers has reported on the plight of trafficked children in Haiti and investigated the American missionary Doug Perlitz, who was accused of sexually abusing Haitian street orphans under his care. In 2011 Duthiers interviewed Haitian President Michel Martelly, pressing him on his country's efforts to crack down on child trafficking.
In January 2012, Duthiers was on the scene as the Occupy Nigeria movement exploded into the streets of Lagos. His reporting put the focus on the economic struggles of ordinary Nigerians and the religious tensions surrounding attacks by the Islamist terror group, Boko Haram that has killed thousands of Nigerians since 2009.
Since that time, Duthiers has covered the ongoing military intervention in Mali, the terrorist attack on the Amenas gas plant in Algeria, the trial and sentencing of the former Liberian warlord Charles Taylor at the ICC in Sierra Leone and the 2012 presidential elections in Ghana. He was on the scene hours after the crash of Dana Air flight 992 that killed 153 people when it plowed into a densely packed neighbourhood in Lagos.
In 2013, Duthiers interviewed former U.S. President Bill Clinton during his visit to Lagos.
Prior to joining the network, Duthiers spent 18 years in the investment management industry, most recently as a managing director at an investment company, where he led global investment initiatives for clients based in 21 countries. His extensive business experience has allowed him to contribute significantly to the CNN's Marketplace Africa, a show which offers viewers a unique window into African business on and off the continent.
Duthiers holds a B.A. in Political Science from the University of Rhode Island and an M.S. from Columbia University's Graduate School of Journalism. He is fluent in French and Haitian Creole and is learning Mandarin Chinese.
Follow Vladimir on Twitter: @VladDuthiersCNN.