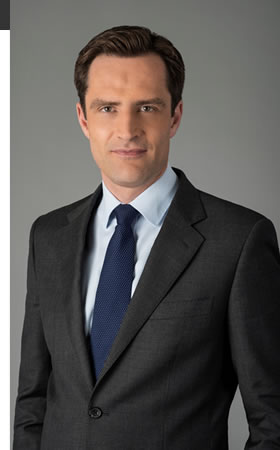 Max Foster
Max Foster is a CNN International anchor and CNN's royal correspondent.
Foster joined the network in 2005 and one of his first assignments was to front special coverage around the failing health of Pope John Paul II. He went on to co-host CNN Today with Monita Rajpal and now anchors Connect the World and Marketplace Europe.
Foster has fronted several breaking news events including the collapsing levees around New Orleans in 2005, the Mumbai attacks of 2008 and the death of former British Prime Minister Margaret Thatcher in 2013. He has interviewed the likes of Stephanie Meyer, Steve Jobs, Bill Gates, David Cameron and George Lucas.
After reporting on the wedding of Prince William to Kate Middleton in 2011, Foster was appointed Royal Correspondent. Late that year, he travelled with the couple to North America, and to the South Pacific in 2012. He has reported extensively on other members of the British royal family and on royalty across Europe. His exclusives include an interview with Queen Margrethe of Denmark in 2012 that was described by The Times of London as "remarkable".
Foster joined CNN from the BBC where he had a ten-year career, most notably as a business presenter/reporter for the World Service and BBC Breakfast. Foster reported on the Asian financial crisis, the launch of the euro and he had an online banking exclusive which forced one major bank to close down its website.
Foster has a degree in Business Administration from Cardiff University and a Postgraduate Diploma in Broadcast Journalism from Highbury College, Portsmouth. He lives in the Berkshire countryside with his wife and three children.
Follow Max on Twitter