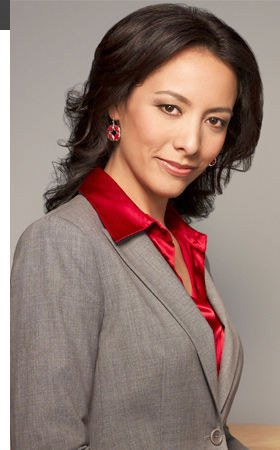 Gabriela Frias
Gabriela Frias is a business anchor for CNN en Español. She is the host of En Efectivo, the network's personal finance show.
Frias joined the network in early 2000 as a producer for Economía y Finanzas, CNN en Español's half-hour primetime business news program. As the show's producer, Frias was responsible for the overall creation of the daily newscast, deciding the show's content and guests, and participating in the writing, research and editing of news stories. In addition, she also served as a substitute anchor for the program.
Prior to this, Frias worked as a business reporter for Reforma, one of Mexico's most important daily newspapers, since 1997. At Reforma, Frias covered the corporate beat, ranging from issues involving private and public businesses both in Mexico and abroad. In addition, she interviewed economic officials and business leaders from a wide variety of sectors, including computer, communications, aviation, automotive, paper, telephone, music and construction companies.
In 1998, Frias served the dual role of co-anchor and reporter for Negocios México, a joint project between Reforma and CNN en Español. As co-anchor, she presented a weekly analysis of the most important news regarding finance, economics, investments and the Mexican and New York stock markets.
Before working with Reforma, Frias served as assistant director of the American Chamber of Commerce in Mexico City for more than two years. In that role, she managed the Chamber's external relations and edited a monthly newsletter for members; she also contributed to the organization's monthly magazine. Before her association with the Chamber, Frias worked in the commercial division of the U.S. Embassy in Mexico.
Frias graduated with honors from Carlos Septién School of Journalism in Mexico City. She speaks English, Spanish and French.


More: