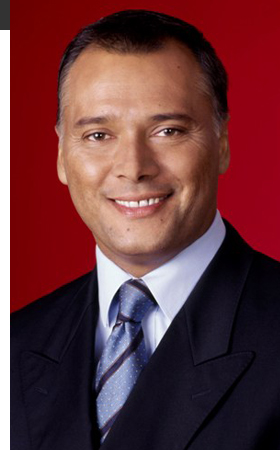 Stan Grant
Stan Grant is an award-winning senior international correspondent for CNN International. Based in Beijing, he is responsible for the global news network's coverage of China.
Grant recently traveled to Tokyo to report on the aftermath of the March earthquake, including the resulting tsunami and fears of nuclear fallout.
He also reported on the Chinese government's reaction to jailed dissident Liu Xiaobo winning the Nobel Peace Prize, as well as profiling China's vice president Xi Jinping, who is expected by some to become the nation's next president.
Previously, Grant was based in The United Arab Emirates and hosted the weekly news program 'Prism' from Abu Dhabi. Whilst based there he reported on stories including the economic slowdown in the UAE and the opening of the world's tallest building, Burj Khalifa. Grant first joined CNN in 2001 as Hong Kong-based anchor and later Beijing-based correspondent, reporting on a wide range of news stories from across Asia. He reported from Pakistan in the aftermath of the 2005 earthquake. He also covered the war in Iraq, Pakistan and Afghanistan, the Severe Acute Respiratory Syndrome (SARS) crisis, and reported from Sri Lanka on the damage caused by the devastating 2004 Tsunami.
Grant has covered some of the most significant news events of the past two decades including the release of Nelson Mandela in South Africa, the troubles in Northern Ireland, the death of Princess Diana, the hand-over of Hong Kong, conflict in the Middle East, terrorism in South East Asia and many more.
He began his career with Macquarie Radio Network. In 1987, he became Federal Political Correspondent for ABC TV in Canberra and later New South Wales State Political Correspondent for the national broadcaster. Prior to CNN, Grant also worked with Australia's public broadcaster SBS news and The Seven Network, presenting for several current affairs programs including 'Real Life', '11AM', 'Face to Face', 'Today Tonight' and 'Sunday Sunrise'.
Grant has been honoured with prestigious Asian Television Awards, firstly in 2002 for co-anchoring CNN's 'Newsbiz Today' which won 'Best News Program' and in 2006 when he won 'Best Current Affairs Presenter' and 'Best Current Affairs Report' for his coverage of the Pakistan Earthquake in 'Rising From The Ruins'.
In 1993, Grant won the Australian Television Logie Award for the Most Popular Current Affairs Program. Born in Australia, Grant has also written a book on Aboriginal identity.