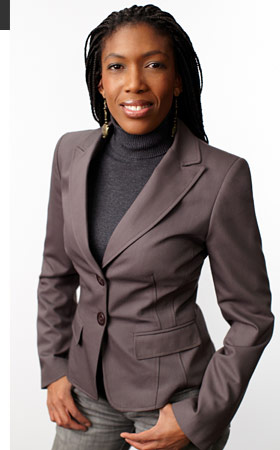 Nkepile Mabuse
Nkepile Mabuse is a correspondent for CNN based at the network's bureau in Johannesburg, South Africa.
Since joining the network in February 2008, Nkepile has covered a variety of stories on the continent, including reporting extensively on the crisis in Zimbabwe. She has also reported President's Obama's election victory from his father's home village of Kogelo in Kenya. Nkepile has also interviewed numerous high profile leaders on the continent including gaining unprecedented access to the president of Botswana Ian Khama, who rarely gives interviews to independent media. She has also interviewed Desmond Tutu, South Africa President Jacob Zuma, Zimbabwean Prime Minister Morgan Tsvangirai, former Ghanaian President John Kufuor and former American President Jimmy Carter.
Nkepile has also contributed to many other programmes from Africa, including CNN's longest running feature programme 'Inside Africa', hosting the show from Zimbabwe, Ghana and South Africa ; and has also guest-hosted other parts of CNN's diverse feature output from its sports to movie shows. She also covered President Obama's historic first visit to Sub-Saharan Africa for CNN International and CNN US 'Situation Room' programme.
Nkepile joined CNN's Johannesburg office from e.TV, South Africa's leading independent television station, where she covered a wide range of domestic and international stories during her career, working as a producer, researcher and reporter in various roles. Her reporting experience at the station includes covering the London bombings in July 2005 and the historic peace agreement between North and South Sudan in 2005, becoming one of the last journalists to speak to rebel leader and then head of SPLM (Sudan People's Liberation Army/Movement) John Garang, who was killed in a plane crash that year just weeks after becoming the country's first vice president.
Nkepile is an award-winning correspondent having gained recognition for her achievements as a category winner of the CNN MultiChoice African Journalist Awards and receiving merit in the Vodacom Journalist of the Year award in the 'Editor's Choice' category.
Nkepile studied a National Diploma in Civil Engineering at Wits Technikon College in Johannesburg.