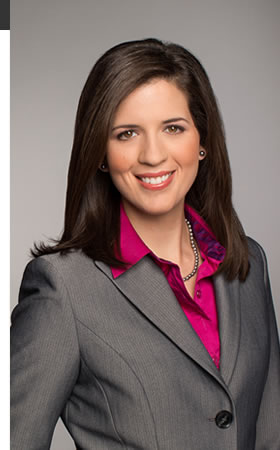 Alina Machado
Alina Machado is a CNN correspondent based in Miami. Since joining the network in 2013, Alina has covered a wide-range of stories, including the George Zimmerman trial and his brushes with the law since his acquittal; the West Virginia chemical leak that tainted the water supply for hundreds of thousands of residents; and the Mississippi ricin letters case. Her reports air on CNN, CNN en Espanol and CNN International.
Machado came to CNN from the ABC affiliate WSB-TV in Atlanta. Previously, she was a general assignment reporter for ABC 11 - WTVD in Raleigh, North Carolina, where she covered the John Edwards campaign finance fraud trial, the 2011 deadly tornado outbreak and the aftermath of Hurricane Irene. While in Milwaukee, Wisconsin, she was a bilingual anchor and correspondent for WDJT-TV CBS-58 and Telemundo Wisconsin, serving as a general assignment reporter for the CBS in English and anchoring for Telemundo in Spanish.
She has been honored by the AP and the Wisconsin Broadcasters Association. She holds a master's degree and a bachelor's degree from Northwestern University's Medill School of Journalism. She made her on-air debut on NBC affiliate WGEM-TV while studying at Medill.