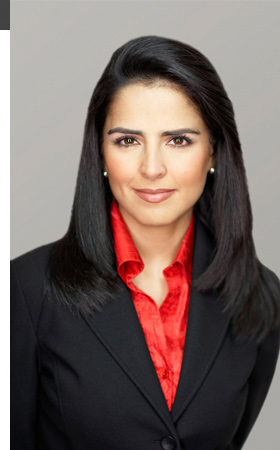 Claudia Palacios
Claudia Palacios is a CNN en Español news anchor and presents Mirador Mundial, the network's weekend newscast.
Palacios joined CNN en Español in 2004 from Caracol News in Bogotá, Colombia, where she had worked as an anchor and health editor since 1998. She began her journalism career at Telepacífico in Colombia, where she reported on the environment for Dagma, a weekly program produced by the University of the Valley UVTV, among other projects. Palacios later joined the CM& newscast where she covered a variety of important events including several official Presidential trips, union marches, student protests and congressional sessions.
In her role as a reporter, she also covered such key stories such as the oil pipeline bombings by Colombian guerillas, the FARC's assassination of the governor of Antioquía and the HIV and SARS epidemics. Palacios has covered various stories of international scope since joining CNN en Español, among them: the United States elections, the tsunami aftermath and the death of John Paul II.
Palacios also served as a communications consultant for various local businesses, including the Colombian Society of Pediatrics, Roche Laboratories, Coca-Cola, ExxonMobile and Unisys.
A regular speaker on the conference circuit, Palacios was recently honored by the Mexican health organization Celsam for her coverage of women's health issues. She also received a Professional Achievement Award from the Colombia Junior Chamber in Palmira and was named Best Female News Anchor at Caracol News twice. In 2004, she was selected as one of the five Colombian women of the year by Fucsia magazine.
Born in Cali, Colombia, Palacios earned a journalism degree from Pontificia Universidad Javeriana.