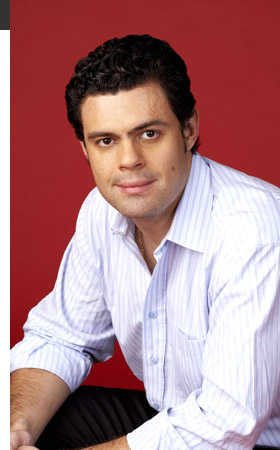 Pedro Pinto
Pedro Pinto is a sports anchor for CNN International, based in London covering sport across the European continent.
Pinto rejoined CNN in December 2006, having previously been a member of CNN's international sports reporting team in Atlanta for five and half years.
Originally from Portugal, Pinto has wide sporting contacts in both European and US sport and is responsible, along with the 'World Sport' team, for bringing extended sports coverage to CNN's international audience. Over the course of his sports journalism career Pinto has interviewed such sporting greats as: Ronaldo, Jose Mourinho, Fernando Alonso, Roger Federer and footballing legend Pele.
After his initial period at CNN, Pinto returned to his native Portugal where he presented a sports show on SportTV and worked extensively through the 2004 European Championships hosted by Portugal, including presenting the initial draw. He also continued working as a freelance reporter for CNN during this time.
Pinto started his broadcasting career as a news and sports anchor and editor for Caderno Diario, on Radiotelevisao Portuguesa (RTP2), where he interviewed Portuguese President Jorge Sampaio. During this time he also hosted a live interactive game show, "Hugo." From 1996 to 1997, Pinto hosted and reported for various sports and entertainment shows.
Pinto first gained sports writing experience while attending the University of North Carolina (UNC), Charlotte, where he was the senior sports writer for the University Times. He obtained a bachelors degree in communications and marketing from UNC and then enrolled in the Carolina School of Broadcasting, a one-year intensive broadcasting programme. At UNC, Pinto was honoured with the University Times award for writer of the year in 1993 and was inducted into the Golden Key Honor Society in 1995.
Follow Pedro on Twitter
@pedrocnn