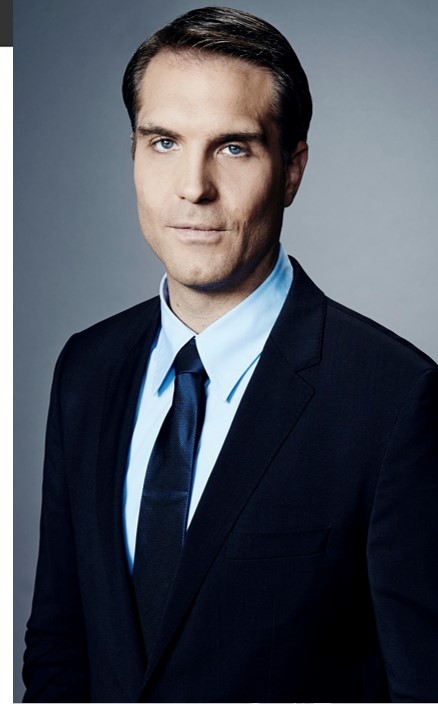 Frederik Pleitgen
Frederik Pleitgen is the Berlin correspondent for CNN, appointed to this position at the end of 2006.
Since joining the international news network Pleitgen has reported widely on German politics, culture, as well as business topics. In addition, Frederik covered the wars in Iraq and Afghanistan and conflicts in Pakistan on several longer rotations.
Fred has covered extensively the ongoing conflict in Syria, notably from the capital of Damascus. He was also the first international journalist to report from the besieged city of Homs as rebel fighters embarked on a retreat in summer 2014.
In 2011, Pleitgen was a key reporter during the unrest in the Arab world, reporting from Egypt as the revolution that eventually toppled the Mubarak government unfolded forming part of the team that won an Emmy for its live coverage of the protests in Cairo, and one of the first journalists to get inside the Libyan besieged city of Misrata.
Pleitgen also travelled undercover to Myanmar, which is ruled by a repressive Junta, several times to report on the aftermath of cyclone Nargis in 2008 and the flawed elections and release of the pro-democracy activist Aung San Suu Kyi in 2010.
Fred has also anchored CNN's flagship Amanpour show, standing in for Christiane Amanpour and interviewing Israeli minister Naftali Bennett and Palestinian leader Mustafa Barghouti around the latest round of negotiations for a two-state solution.
Prior to joining CNN, he worked in the political unit at German public service broadcaster ZDF, and had previously worked at private news broadcaster N-TV as a reporter and executive producer. Pleitgen also has spent time working for RTL and TV Berlin.
Highly respected within the German media, Pleitgen brings a uniquely German perspective to CNN´s global audience and delivers insight into the political, economic and cultural influences of this important European nation.
Major stories that Pleitgen has covered over the years have included the German Bundestags-Elections in 2002 and 2009, the Asian Tsunami in 2004, the death of Pope John Paul II and subsequent election of the first German pope, Cardinal Ratzinger, and now Pope Benedict XVI.
Pleitgen, who is fluent in German, English and French, reported from London during the July 2005 terrorist attacks and was dispatched to bring German audiences coverage of the tragic aftermath of both Hurricane Wilma and Katrina in the U.S.
Pleitgen studied North American Studies at the Rheinische Friedrich-Wilhelms-University in Bonn and at Free University Berlin, where he submitted his master's thesis on traditions in American journalism. He also spent one year studying at the School of Journalism at New York University and in 2004 received a fellowship for the Institute for Cultural Diplomacy in San Fernando Valley/USA. Pleitgen was also awarded with the 2005 Arthur F. Burns Fellowship, which he spent at the International Centre for Journalists in Atlanta/USA.
Follow Fred on Twitter @fpleitgenCNN