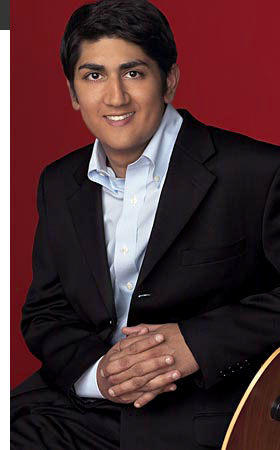 Aneesh Raman
Aneesh Raman is CNN's Middle East correspondent, based in the network's Cairo Bureau, a position he has held since November 2006.
Prior to moving to Cairo, Raman was based in Baghdad as a correspondent from June 2005. Whilst there, Raman extensively covered the on-going conflict in the region, including the political process, the trial, verdict and sentencing of Saddam Hussein. He was also embedded with US forces and reported on the impact on the Iraqi people of the nation's on-going struggle.
In addition to reporting from Iraq, Raman handled reporting assignments elsewhere in the Middle East region, including Iran and Syria. In May 2006 Raman spent one month reporting from inside Iran looking at the people, their views of their government, the world and the country's nuclear programme. He returned to Iran three more times in 2006 to update the story. 2006 also saw him reporting on two of the major news stories of the year: the Mumbai bombings and the Israel-Hezbollah conflict.
Prior to moving to Baghdad, Raman spent one year at the network's Bangkok bureau, where he reported on subjects ranging from the 15th International AIDS conference to violence in Southern Thailand, travelling alongside the Thai Prime Minister. He also reported from Singapore during the city-state's premiership handover, from Indonesia following the Jakarta bombing in September 2004, the Philippines after the disastrous flooding in December 2004 and Cambodia for the coronation of King Norodom Sihamoni.
In December 2004, Raman was one of the first journalists in the world to broadcast live from Phuket, Thailand within hours of the Asian tsunami hitting the holiday resort. For nearly a month, Raman examined the overwhelming implications of the disaster. CNN subsequently received a prestigious Alfred I. duPont-Columbia Award for its distinguishing coverage of the South Asia tsunami disaster.
Prior to his overseas postings, Raman was a political reporter in the US for CNN's 'Inside Politics' and 'Anderson Cooper 360', reporting on the younger generation affiliated with the current U.S. Presidential election. Raman also worked as an assignment editor on CNN's International Desk. During the war in Iraq in 2003, he helped coordinate coverage out of Baghdad.
Before joining CNN, Raman travelled to India as a Fulbright Scholar, honing the skills of digital newsgathering while producing, shooting and editing his own documentary.
Raman's prior experience in television includes hosting 'Kids Talk Sports', a live kids' sports call-in show on New England Cable News, which reaches over 2.7 million homes in the Northeast part of the U.S. For his hosting, writing and anchoring skills, he earned an Emmy award for "Best Host" of a regional programme and an additional Emmy for the show.
Raman graduated magna cum laude in 2001 from Harvard University with BA in government.